Mealtimes are one of the quality times you spend with your toddlers. You surely don't want to ruin this time by worrying about their health. By thinking what if they ingest germs and catch an infection? Therefore, choosing the safe and hygienic plates must be your priority.
Considering hygiene and safety, there is nothing better than silicone dinner plates for children. They are food-grade and specially designed for all years of children. Furthermore, they don't release harmful toxins and have a poreless surface, to stop bacterial growth. In addition, they are soft yet shock-resistant. And the list goes on!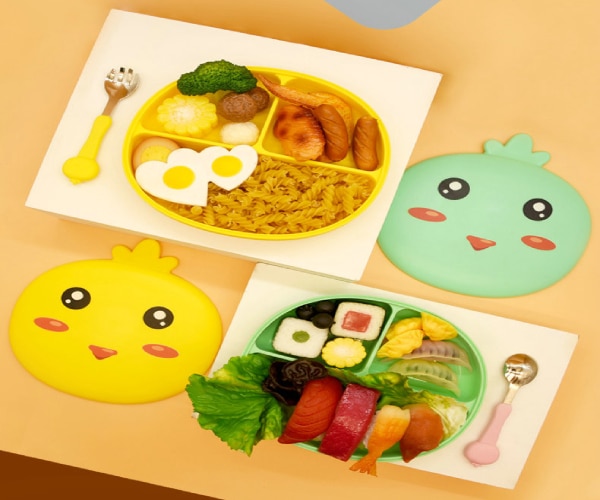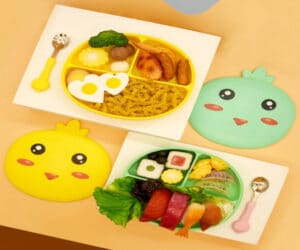 Read this guide until the end, and you'll learn the characteristics that make silicone dinner plates for children superior to metals and plastics. You'll also address the safety concerns related to these plates. Let's get started!
Characteristics of Silicone Dinner Plates For Children
Although there is a list of features, here are 8 prominent characteristics of silicone dinner plates with suction.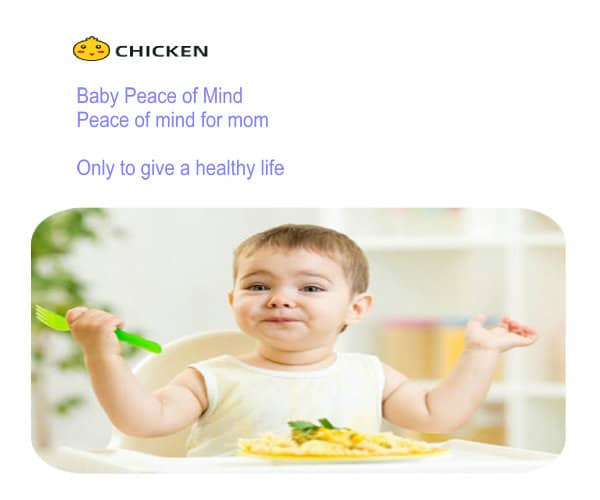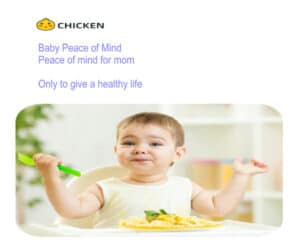 1.   Safe
The silicone dinner plates for children are designed especially for children. Hence, they are hypoallergenic and non-toxic. Not only this, but they also have a heat resistance of up to 230° C and cold resistance of -20° C. Plus, they are odor-free and stain resistant. All these features make them the best silicone plates for toddlers.
2.   Flexible and Soft.
Silicone is incredibly soft and flexible and won't break into small pieces when dropped. Even better, these silicone baby plates with suction are shock and damage-resistant. Meanwhile, they're an excellent option if your toddler is shifting to solid foods and requires something gentle for their gums.
3.   Cleans Without Dead Ends
Most of the products lose their charm after their first use. However, silicone dinner plates for children are designed specifically to ensure cleaning without dead ends. You can boil them, use the dishwasher if you wish, and rest assured; these plates will maintain that "new look" every time.
4.   Durable
Durability is yet another characteristic that makes them the best silicone plates for toddlers. They are versatile, and there won't be any deterioration, aging, fading, or yellowing over time. So, you can keep them forever!
5.   Lightweight
Rest assured, silicone dinner plates can be good friends with your children. They can carry these plates in the house, play with them, and develop a good bond with the food. Additionally, their compact shape saves more space and makes them ideal for traveling.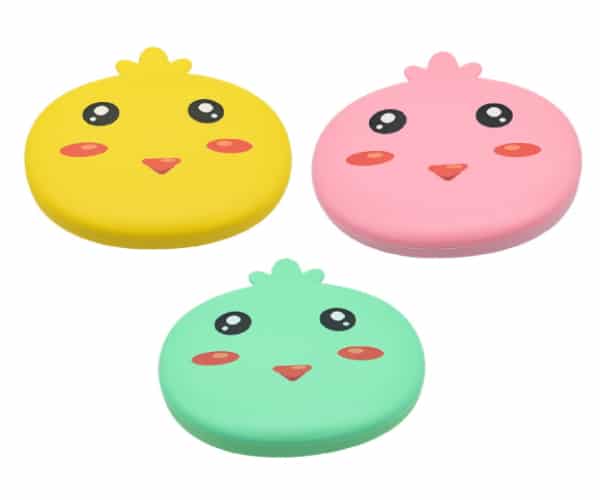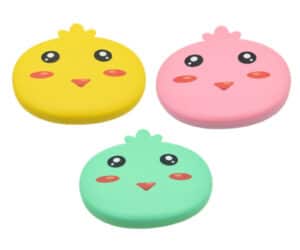 6.   Exciting and Enjoyable
The silicone dinner plates are made with tiny appetites and active eaters in mind. So, say goodbye to everyday struggles and make your kids eat more and have fun alike with these lovely and colorful designs.
7.   Super Absorption
Spilling food is no longer an issue with these silicone baby plates and bowls. Not only do they allow super absorption, but they are easy to dry. This makes them less prone to bacteria and thus more sanitary.
8.   Suction for Secure Grip
If there's one area where silicone baby plates with suction shine, it's this. The suction allows easy scooping, and the raised rim ensures spill-free feeding. This unique design helps load the food into the spoon instead of pushing it to the edge.
Moreover, silicone suction plates maintain their position on the chair and have a firm hold. If the infant tries to fling the plate away, they won't budge. What's even better is that these plates come in divided sections. So, even your picky eaters will get their bellies full because of multiple options.
Silicone Baby Plates Design & Features
The needs of your toddler are addressed in three unique designs. Let's discuss them individually and see which might be your favorite.
Divided Silicone Plates
We know how children being picky with their food creates drama. Divided silicone dinner plates are a solution. You can provide various meals and let them decide what they want.
Moreover, these plates are helpful if you're trying to give your child a balanced meal. Give them a portion of each food group to ensure they get complete nutrition.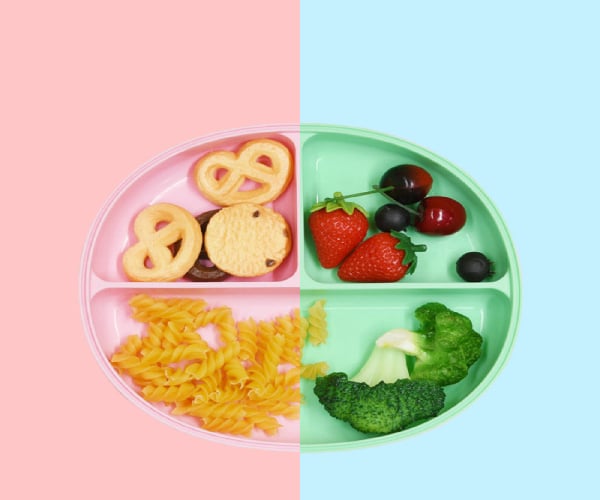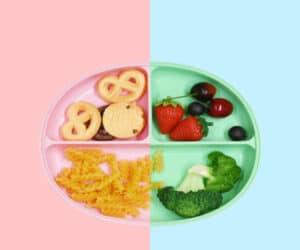 Silicone Dinner Plate With Cover
No matter how busy you are, silicone baby plates and bowls are a way you can present them with a good meal every time! So whether you're going for a picnic, daycare visits, or anywhere else, you can use them to keep the meal fresh.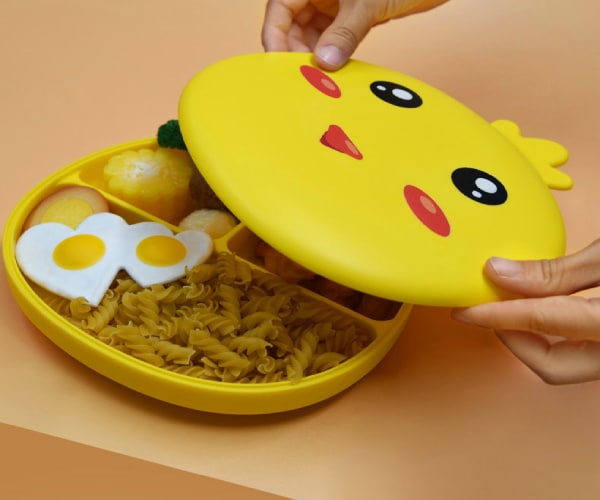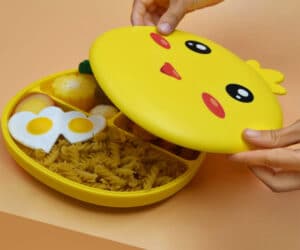 DIY Building Blocks Silicone Dinner Plate
The idea behind making these DIY building blocks is to make mealtimes fun for the kids. Each design consists of several pieces that fit together to form a plate. These patterns keep your toddler interested in the plates, encouraging them to eat more.
Safety Concerns About Silicone Dinner Plates for Children
You might have several health concerns related to silicone dinner plates. Are they toxins-free? Are they oven safe? Let's address these concerns individually and decide if silicone dinner plates for children are your next option.
Silicone is Food-grade
Where there is a variety of silicone types in the market, the kind of silicone we chose for these plates is 100% food-grade. For your relief, it's FDA-approved and doesn't leach harmful toxins into your loved one's food.
That's not even the best part; you can boil these plates on repeat, refrigerate them, and find that these plates don't leach out chemicals, even at extreme temperatures. The complete safety of your kid is guaranteed with silicone baby plates.
Silicone is BPA-Free
BPA, also known as bisphenol A, is found in various types of metal, plastic, water bottles, and household objects. Despite its extensive use, it has been linked to several health risks. According to research, BPA can cause behavioral abnormalities, alter development, and disturb the endocrine system. It also affects the brain and blood pressure of both adults and children. Nonetheless, you can sigh in relief as silicone baby plates and bowls are 100% BPA-free.
Other than BPA, other chemicals can cause serious health effects. PVC and lead are two of them. Do silicone dinner plates for children contain these chemicals? Let's find out.
Silicone is PVC-free
Like BPA, PVC is found in our households, for example, in plumbing pipes. It contains many harmful substances like cadmium and organotins. According to a study, PVC releases phthalates that can harm the liver and reproductive system. Vinyl chloride, an essential part of PVC, is an explosive gas and carcinogenic. However, you are saving your kid from all this toxin if you are using our silicone dinner plates for children.
Silicone is Lead-Free
Since lead consumption can impact calcium absorption and blood cell synthesis, it is terrible for the body. It absorbs calcium, which is necessary for the healthy functioning of the bones, muscles, neurons, and blood vessels. Exposing children to this chemical can be terrible. That explains why you should always choose lead-free products or else silicone dinner plates for children.
Silicone Dinner Plates for Children Are Dishwater And Oven Safe
In a word, yes. Silicone dinner plates for children are too good to be true. Why? These plates are freezer-safe, heat-resistant, and oven safe. In addition, you can put them in the dishwasher and wash them like regular utensils, and you'll see how they don't lose shape or release odor.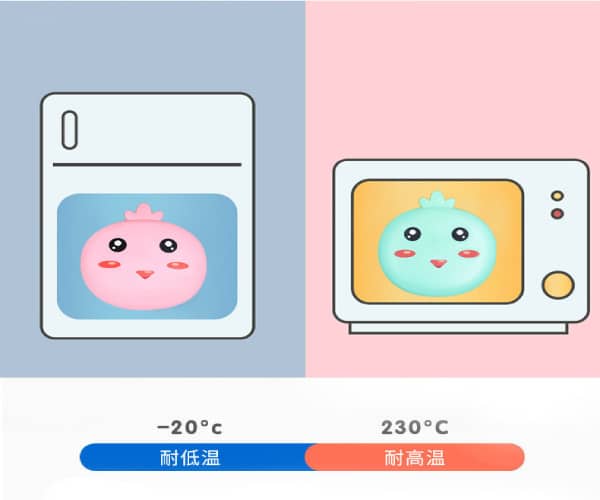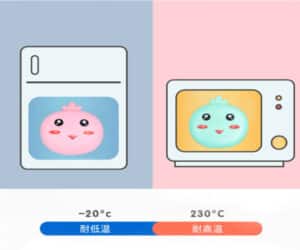 Since these can withstand extreme temperatures, the additional benefit you get is that you don't need to make a tonne of extra dishes for yourself. You can microwave meals (and even bake!) and serve them directly to your child. Just make sure the meal and the plate are cool enough for the infant, and you're good to go.
Removing Smell From Silicone Dinner Plates for Children
Silicone absorbs when heated. However, you can dissipate these odors altogether from these plates. There are two ways how you can remove these odors:
1.    Boil the Silicone
All you have to do is boil the silicone in the usual way. Since it doesn't leak harmful substances and maintains its shape and color, boiling would not harm it, and you'll get odors eliminated.
2.    Bake-off the Silicone
The other way is to bake the silicone off for fifteen minutes at 150°C in a preheated fan-forced oven to "bake out" the odor. While taking the pieces out of the oven, make sure to use tongs because the silicone will get very hot. Other than that, there are no risks associated with this method.
Washing Silicone Dinner Plates for Children
Placing your silicone dinner plates for children in the dishwasher with other loads of dishes is the fastest and most efficient way to wash them. To avoid them getting any stains, you can rinse them before placing them in the dishwasher.
You can also use soap and water to ensure they are clean and stainless. Yet, remember that using bleach or non-chlorine bleach chemicals can harm them. Our silicone baby bibs are soft, long-lasting, easy to clean, and cause no trouble.
Final Thoughts
To conclude, silicone dinner plates for children are safe, hygienic, and toxins-free. They release no harmful chemicals and can withstand extreme temperatures. Additionally, they are soft and flexible to ensure your toddlers don't harm themselves and are lightweight for your toddlers to carry around. Plus, they come in divided sections and with covers to ensure you get the most out of them. Lastly, the silicone used is FDA-approved and hence, is superior to other materials available on the market.
All of these features make them the best silicone plates for toddlers. So, what are you waiting for? Shop online now!