Custom Soft PVC or Silicone coasters
1)Material: Soft PVC.
2)Colors, logos, and sizes are as per the customer's requests.
3)Different items for your interest: Scented/ Glowing-in-dark
4)Logo printing or embossed, debossed.
5)Customers' designs are welcome.
6)MOQ: 1000pcs.
Disclaimer:
The picture relevant to this product has been provided for reference only.
We do not have any intellectual property rights over the trademark(s) displayed and are not selling any products containing/these marks.
PVC Coasters
Flexible coaster manufactured from non-slip, on-marking soft PVC which offers color injected branding. Pricing includes up to four injected colors with more colors available for an additional charge. Simply send us the artwork and we will create a stunning design. A lead time of 20 working days applies to this product.
Custom PVC Coasters-Make Your Brand Last!
PVC Coasters are often used by bar, restaurants, fraternities and café owners to promote their business or organization, they work great as giveaways and everyone loves them!
The versatility of PVC makes them a great option for coasters: they will not slip or break and the design possibilities are almost endless.
We can make your PVC coasters as thick as you want, and in any shape, although round and square shapes are the most popular ones.
Your design can come to life as a 2D or 3D design, and include any patterns you want, and your colors can be matched and bring your design to life.

The 10 Best Beverage PVC coasters
We spent 45 hours on research, ideography, and editing, to review the top choices for this wiki. Protect your delicate home furnishings from moisture damage, unsightly water rings, and scratch marks with a set of these handy beverage coasters. Available in a huge variety of styles, colors, and materials, they are capable of withstanding hot and cold temperatures, making them ideal when serving tea, coffee, beer, and wine to your guests. When users buy our independently chosen editorial picks, we may earn commissions to support our work.
Enkore Good Grip
Available in understated black or vibrant rainbow colors, the Enkore Good Grip have deep grooves along the edges to catch excess water from glasses, cans, and bottles. Their nonslip bases won't slide around or leave marks, even on delicate wood surfaces.
Thick sturdy construction
Made of food-grade silicone
Dishwasher-safe for easy cleaning
Dulce Cocina blue Tree
Designed to look like doilies, the Dulce Cocina Blue Tree Will add a touch of elegance to your dining room or coffee table. They're also heat-resistant, so they can be used as trivets for small pots pans to protect your countertops.
Felt material is very absorbent
Great price for a set of six
30-day money-back guarantee
InterDesign Forma
With their sleek and modern style, the InterDesign Forma boast stainless steel bases with black ribbed accents that are slip-resistant to hold drinks in place. They're a bit wider than many other options, so they can easily accommodate coffee mugs and even wine bottles.
Handsome brushed finish
Durable construction
Also available in assorted colors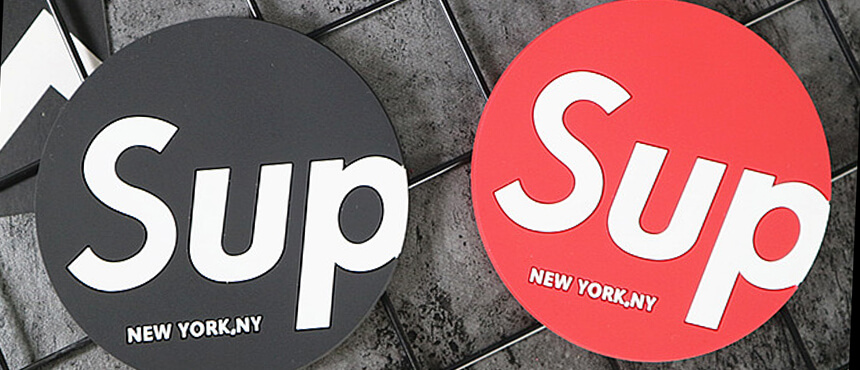 Comfortena silicone
The comfortena silicone feature nonslip bases with removable and washable felt inserts that are super absorbent to fully soak up and contain any condensation from bottles and glasses, preventing those irritating drips onto your clothes or furniture.
Budget-friendly price
Good for hot and cold drinks
Avaliable in six colors
Sweese Cork
If you prefer a simple, natural look, consider the Sweese Cork, which fill fit in with any type of home decor. They're lightweight and easy to clean with soap and water, and stains can be removed from the surface with sandpaper.
Raised rims contain condensation
Stackable for compact storage
Packed in a gift box
Pine Ridge Old West
Crafted from heavy-duty poly resin and designed for the true outdoorsman, the Pine Ridge Old West come as a set of four in a base with a deer antler motif. They are made to resemble freshly-cut logs, complete with detailed tree rings.
Lightweight yet very sturdy
Great gift for a hunter
Holder is rather fragile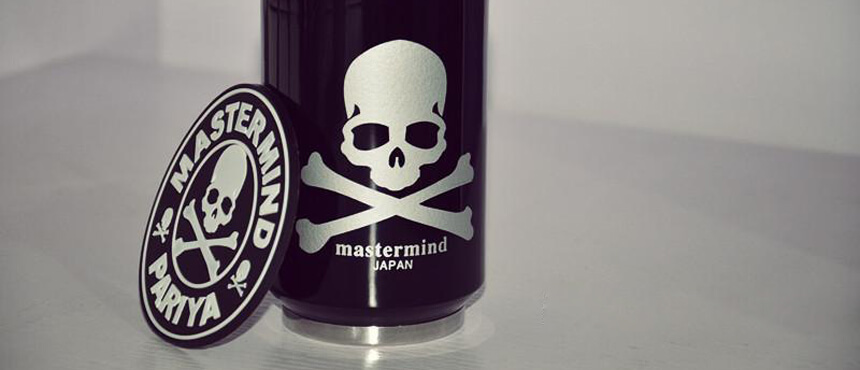 Renee Redesigns
The Renee Redesigns have been carefully cut from natural slate and hand-finished in an attractive glossy gold color, making them a terrific addition to your home bar that won't damage your furniture. Their solid construction can withstand both cold and hot drinks.
Have a stylish design
Wipe clean easily with a damp cloth
Paint chips off with regular use
Busen Agate
The premium-quality Busen Agate is a set of four hand-selected Brazilian quartz mineral slices that originate from volcanic rock. Each one displays a unique and vibrant combination of varying colors and patterns that will brighten up any tabletop.
Smooth to the touch
Polished to a shiny finish
Won't absorb condensation
Counter Art Round
The Counter Art Round boast a strong natural stoneware construction with cork backings and an elegant, collage-style leaf transfer print that is sure to grab the attention of your guests. They store neatly and compactly within the accompanying rubber wood holder.
Clear protective varnish
Relatively easy to remove stains
Tend to stick to glasses
Design Studio Labyrinth Barcelona
The Design Studio Labyrinth Barcelona come in an unusual mini pallet design that offers a lightweight solution for your drinks in both bar and home settings. Although unique in appearance, their lack of padding increases their chances of damaging easily-scratched surfaces.
Can be painted for a customized look
High-quality pine wood
Moisture can leak though the cracks

The Drink PVC Coaster: Simple, Yet Extremely Effective
For many people, there's nothing more quintessential to relaxation or socialization than sitting at home around the dinner table(or at a bar) with friends and family enjoying a cold, frosty brew after a hard day's work. That said, being aware of the furniture onto which a beverage is placed is an equally important consideration. After all, no dinner host wants to be stuck trying to clean up all those dreaded, nasty water rings from their table. While there are certainly ways to repair this damage in the event these rings are formed from a glass or bottle, it's better to be safe than sorry by proactively leveraging a simple tool like a coaster to stay ahead of the mess and keep that surface in pristine condition.
Also known as a beer mat, the beverage PVC coasters provides a protective barrier between the drinking vessel it supports and a table's surface. One of its main functions is to absorb excess condensation from a bottle, glass, or beverage can, making it a practical accessory for use on coffee or dinner tables and even in bar settings. Aside from its functional use, the PVC coasters is also used to promote an establishment's brand, advertise a specialty drink as part of a custom design, or it can even be used to convey a message to your guests, while simultaneously complementing your interior decor.
The wide variety of available materials, styles, colors, and shapes for drink PVC coasters gives them unique identities, which are often dependent on how, where, and for what occasions they are used. PVC Coasters are constructed from any range of materials, including cork, stainless steel, rubber, bonded leather, silicone, sandstone, bamboo ceramic, glass, and even marble. Ceramic, glass, and marble coasters are ecorative in style and ideal for more formal occasions, such as weddings and bridal showers. They're also relatively easy to personalize with photos and inscriptions, making them ideal gifts or keepsakes. By contrast, sandstone and cork coasters are useful for ensuring superior absorbency when serving a lot of drinks at home, as they are more likely to get tossed around and treated with less care over time.
Finally, because the PVC coasters offers such an eclectic range of styles and designs, it's important not to discount the collectible value of the object, particularly for those fascinated with the history of beer and other unique beverages served at parties and public drinking establishments.

Different Kinds of PVC Coasters
PVC Coasters come in all different shapes and sizes nowadays and you can get very fancy when it comes to putting graphics on them. There are also many different types of trends when it comes to what types of graphics are hot. There are a lot of PVC coasters on the market that cater to the tastes of movie or cartoon buffs.
Retro-style coasters are very in and they feature pictures of famous movie stars. Pictures of Elvis, James Dean and Marilyn Monroe are very popular. The favorite retro style of coasters is roughly from 1968 and is the tin plastic type of drink coaster. These are very kitschy looking and are often also sold in a tin can as a set of four, six or eight coasters.
You can also get Elvis or Marilyn coaster sets. These are usually black and white images that have been tinted a bit with sepia to make them look even more retro and attractive. They usually are square and come in a boxed set that have four, six or eight coasters. The most popular way that these PVC coasters are sold is usually in a novelty can or box as sets of four and the price is generally below five bucks.
The Beatles are also a popular theme, especially coasters with images from their most famous movie "Yellow submarine." This is a vivid and fun way to dress up decor in your home that may already be from the sixties or seventies. The vivid blues and yellows of the cartoon go well with retro-modern designs.
Another big favorite is retro humor bad girl coasters. These are actually based on images from famous old book covers. The look is very fifties and also very illustrative.
Cartoons also make a great coaster theme. You can get sets that feature The Simpsons, Wonder Woman, superman, Spiderman, the Jetsons-you name the cartoon and there is probably a drink PVC coaster designed in its name.
The most common type of coasters is a glossy cardboard one, but you can get these in tin, PVC and cork. You can also get them in clear acrylic with image embedded right into the object. Acrylic coasters are very durable and last a long time.
Ceramic coasters with images of cartoons or old movie star icons are also popular and a good choice because they last a very long time. You can also find some companies who will do these types of coasters in leather or aluminum.

Conclusion
Silicone drink coaster is made of 100% silicone material which is washable & flexible that grips very well to any surface where you might place a beverage and protects the surface of your furniture.
We provide a square and round silicone coaster in size 9.3cm(3.66 inches) with a free mold fee. Custom logos can be silkscreen printing or CMYK printing, various colors including luminous color are available.
Not only for cold drinks, silicone beverage mat also very convenient to use it in our daily life for other high-temperature glass, cup, bowl, pad, drinks.
PVC Coaster has a large surface print area for your corporate message or logo. They come in any color you require. And will look great with your company's logo displayed prominently. Building strong meaningful connections with your customers is a quality that will ensure your company will benefit in the long-run. We understand this and that's why we offer you the amazing PVC drink coasters. To further up your marketing game we customize it with your brand name, message, or your brand name. The PVC coasters have a large surface print area for your corporate message or logo. They come in any color you require. And will look great with your company's logo displayed prominently. When executed properly a promotional product marketing strategy can be hugely successful and very rewarding, both for sales and revenue, and the brand's awareness and reputation. Order the PVC drink coasters from OYI Gift Promotions, the leading promotional products supplier in China and let your business scale the heights of success.