Custom Soft PVC Shoe charms Buckles and Accessories
1.Material:  Soft PVC+ plastic button.
2.Color:      Can be made according to customer's information.
3.Logo:      The customer's own logo can be embossed, debossed, or printing on the products.
4.Product advantages:  Shoe buckles, useful, beautiful, individual, and fashionable. It is suitable to be a promotional gift or souvenir gift.
5.Payment term:  30% deposit advance, 70% before shipment
6.MOQ:                3000-5000pcs.
More about custom Soft PVC shoe charms buckles and accessories
Our light-weight soft PVC shoe charms decorative and shoelace charms are accessories to make your shoes unique. They are a soft touch and with vivid colors. The PVC shoe charms decorative are mainly for croc shoes. Can be pinned on the holes of shoes with ease. On the other hand, the shoelace charms can be put on any shoelace you can think of. Both PVC shoe charms decorative and shoelace charms are available with 2D or 3D relief. Customize the cute accessories today~

Baby PVC Shoe Charms- Newest Trend For Baby showers
Why in the world are baby PVC shoe charms everywhere? Finally, something new and different is happening at baby showers across the world! The baby charms theme shower and baby PVC shoe charms are among the favorites.
New babies are special! The baby shower needs to be a memorable event. We have all either been to or hosted baby showers with themed decorations, food, gifts, or games. However, have you experienced the baby charm shower yet? It is a new, fun, creative way to "shower" the mother with love as well as give her long-lasting reminders of the new little one.
Traditional showers provide many needed gifts for the much-anticipated birth and they offer bonding and fun time with other women, but often times there isn't any specific gift for the expectant mother to be.
A mother to be quite naturally is in need of receiving blankets, bibs, sling, the clothes, and thank goodness there are loved ones willing to buy these for her. Anyone who has ever been pregnant can attest that being pregnant, no matter how joyous and incredible, requires a lot of her energy. Why not give the expectant mother something specifically for her? Something to remember this special event how and to have as a keepsake for years to come.
How exactly does a baby charm shower work? Each guest brings a charm, while the hostess purchases a soft PVC shoe charm decorative. The shoe can be any theme you want or simply consist of charms that represent the relationship with the mother and shower participants.

Spice Up Your Summer Shoes with Decorative PVC Shoe charms and Clips 
Springtime brings out everyone's creative side; suddenly the air is warm and the daffodils are coming up and you feel like you have a new lease on life. It's also an opportunity to add a few new clothing and shoe items to your collection and add a bit of color to your dark winter wardrobe. One great way to do this inexpensively is to get creative. No artistic talent is required, only a bit of vision and imaginations. Soft PVC Shoe charms clips and charms are perfect to bring new life to last year's summer shoes, which may be a little out of season this year.
Flower Power
For not much more than a tenner, you can buy good quality shoe clips made from PVC. There is a great selection of flower PVC shoe charms clips available on Oyigift company in any design or color. Alternatively, you could choose to custom make your own shoe clips. You'll still need to buy the fold-over shoe clips on which you will hot glue or sew your ornaments or bows.
Classy and sparkling
Coco Chanel said," A girl should be two things: Classy and fabulous." And you certainly don't need to keep your evening shoes plain black or white because PVC shoe charms come bejeweled too. A bit of sparkle on a shoe is very effective, so get PVC shoe charms clips with a bit of rhinestone or diamante. Oyigift has online costume jewelry shoe pieces in the attractive teardrop, butterfly, and flower designs available at a reasonable price, online.
Cute and Quirky
Original PVC shoe Charms accessories are usually sold for flip-flops and beach clogs, which make provision for PVC shoe charms. These may not work well to make your shoes highly fashionable but they're great for novelty value, kids love them, and they serve to make your beachwear funky and colorful. For the children, you can choose from a wide range of Disney characters, and moms and teenagers will enjoy the gemstone charms.
Oyigift PVC shoe charm is inexpensive, delivers quickly, and provides a large variety of clips to choose from including antique and vintage pieces. During these troubled times, we should all try to save where we can, and accessorizing your shoes with clips to make a statement instead of having to buy new ones is one great way to do this.

Give Buyers the Benefit of Shoe Designing and Grow the Business
Customers have always been the king and the trend continues unabated. The fate of a business depends a lot on the way it serves and treats its customers. Even today only those businesses flourish that sense the changing trends and tides of the market earlier than the rest. Take for example the case of online shopping where buyers now expect more for the money they spend. Rather than choosing from the available stock at sellers, buyers today want to have a greater say and design their own shoes. They want to add personal touches to the product and customize each and every aspect o fit.
Similarly, buyers want to show the world their creative side and imagination by designing their own shoes. Be it color, shape, size, etc., they want to select every element so that their shoes can match their elevated tastes in an easy manner. Simply put, buyers want to design, customize and personalize their own shoes rather than buying someone else's creation. This is a massive shift in the way online shopping is done and sellers have no option but to give in and go along with the tide. This means sellers need to let buyers design their own shoes rather than relying on the stock or inventory.
Quite clearly, sellers have a big task to leverage the advancements of technology and integrate the very tool or software bringing product designing benefits. They need to give buyers an advanced tool and 3D view to help them in the designing work. They also have to search the market and find a tool that is fast and responsive at the same time. Buyers also expect a 360-degree view of the shoe they design so that their exact specifications are met easily. Likewise, buyers want to change and access every corner of the shoe to elevate its overall charms and make it look attractive.
Color and design apart, buyers also want to select PVC material to get the kind of shoe needed. They want actual images to be there so that they can design and match their specifications in an exact manner. From changing the toe to altering the heel to decorating the shoe-they want all and in a simple manner. They want businesses to make their product designing a smooth experience so that they can get what they look for. This is why sellers need to integrate the tool and hope to serve their customers in the desired manner.

Top 10 Things a Fashion Idiot Should Remember When Shopping for Shoes
These things that cover our feet and help us walk comfortably are probably the most observed article of clothing and one of the most important parts of fashion. Although they only cover a very small percentage of the body and aren't even really seen when conversing with someone up close, they still have a major effect on your look as a whole. I think what makes shoes so important to fashion is that they are such uniquely designed objects, as opposed to just another swatch of cloth to drape over our bodies.
Look at the celebrities/friends/etc. You really think are cool and the well-dressed people in your life wear. As Tony Robbins likes to say, "If you want to be successful, find someone who has achieved the results you want and copy what they do and you'll achieve the same results."
Don't be 'scared' to try something different. A color you usually don't wear, heels and inch or so higher than you'd usually select. Try looking specifically for what you'd try out if there was no tomorrow.
You always hear that shopping with women is the best way to get fashion advice, but the best resource is a super-fashionable gay guy. He'll make you look smoking. If you think about it, it makes sense. He knows and buys men's clothing(unlike women), but he's also attracted to men so he'll know if you look good or not.
Try to put some effort into small extra accessories like anklets, charms, and shoelaces whatever. The right accessory can turn bland feet into groovy feet.
Don't wear too mainstream stuff.
ONLY buy stuff that you really like, if you're doubting, don't buy it (unless it's because you are afraid it's "too different" from what you usually wear.)
Make sure you have several different shoes for different purposes. For me, I like to longboard and play basketball, so I have two pairs of shoes plus my nice vans for looking fly.
Sometimes ask the sales clerk what other shoes will go with a jacket I really like or what jeans match what style of shoes…if the sales personnel hesitates or looks unsure then immediately say thanks and find someone else.
Don't save money on shoes, it's the only thing that is important to be of good quality. You can get away with Turkish jeans/shirts whatever, but not with shoes.
The more expensive the shoe, generally the longer they last. Think of it as a small investment. When I was fresh out of college, I'd usually buy the most inexpensive things I could—cheap clothes, cheap shoes, and cheaply used automobiles. It just felt right for me. Why lose money on something that costs more when I could get by with stuff that was almost as awesome for a lot less money? However, eventually, I started paying attention to quality. Changing being cheap to a more value-focused lifestyle.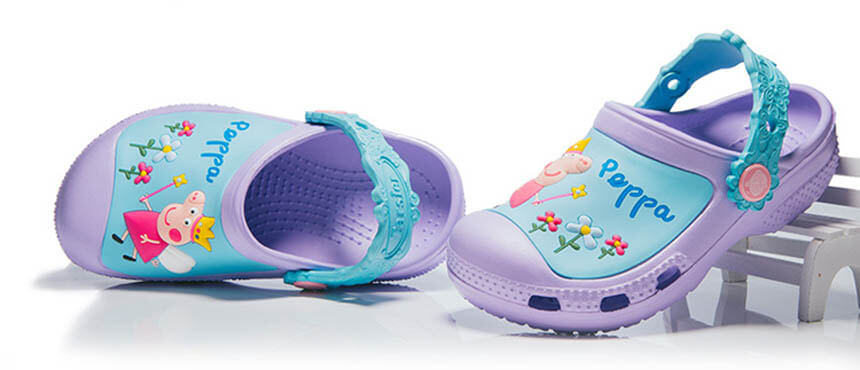 I know fashion is often hammered in as being important but truth be told a man can have a successful night on the town wearing shorts and sandals and a bad night wearing boots. He can also have amazing nights dressed in blazers and great shoes and not-so-great ones in less fashionable clothes.
The primary reason to wear shoes is for protection from the heat, dust, noise, rain, stuff like that. So if you live in Texas, it's probably a good idea to wear cowboy boots because of all the dust-and especially when you're horse riding! On the other hand, if you live in an urban region it's probably a good idea to buy some shoes that will support you for an entire day of walking on concrete.
Quality and design. It also has to match the rest of your clothes. You can't really decide on what shoes will look good until you know what clothes they will be dangling on the bottom of. The most important thing is to take care of your shoes. No scuffs, keep them clean. A good pair of shoes can last you a long time if you care for them in this regard. When you stop growing and get less active your shoes will basically last forever. I still have two Paris from about 10 years ago. I use them to do yard work and stuff but since that's all they are used for they really have lasted a long time. The shoes I wear almost daily are about 10years old now. One problem, of course, is style. I have old dressier shoes that hardly have any wear but since the shoe style has changed I've of course bought newer shoes to go with and match newer suits. Things come back into fashion though and it seems like most clothing styles have already been done…So all you really have to do is set things in the back of your closet until they come back into style. I am mainly talking about style as it does change over a 10 year period. If you live in Manhattan the thought of a pair of shoes lasting 10+ years and used every day is somewhat unbelievable, but I guess New Yorkers do walk a lot more than most people.