Are you a coffee person who constantly complains about spilling coffee or getting it cool quickly? Or you may go on outings and end up creating a mess by spilling beverages. What if I tell you that there's an easy fix to this? We call it silicone lids for cups.
These silicone lids promise to make your drinking life easier. They don't only prevent spills but also retain the temperature of your drinks. The best part is that they are non-toxic and dishwasher-safe. Plus, they are suitable for picnics, offices, and homes.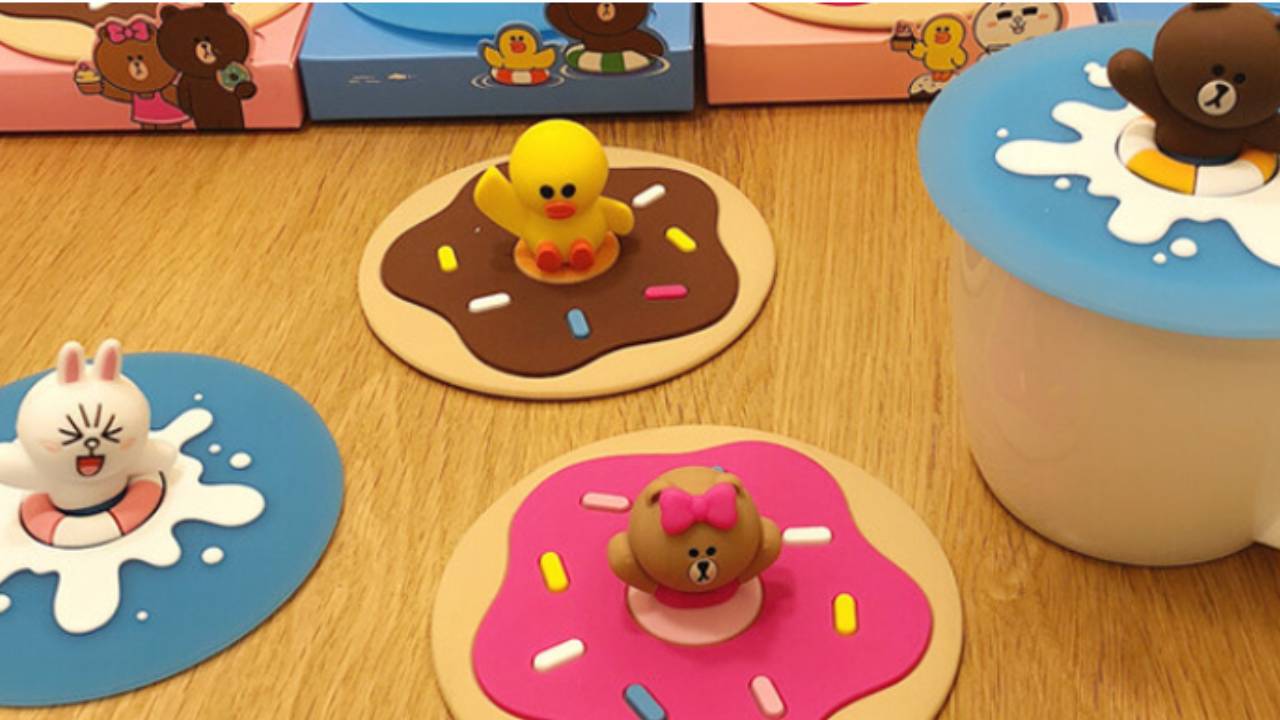 Yet, before jumping to their advantages, let's discuss the contents of this article. You'll know the features and benefits these cup covers for drinks offer. We'll end the discussion by addressing your frequently asked questions. Let's get going!
Why Choose Silicone Lids for Cups?
Silicone lids for cups offer many advantages. Let's shed light on the ones that stand out from the rest.
1.   Match Your Outfit
Our silicone cups are unique in a way that you can mix and match them. There's no need to use just one color, as they come in various vibrant, entertaining colors. The best part is that you can pair your cup with your outfit. It's a fun, eco-friendly way to accessorize and always look your best. Play around with different colors and be inventive with these silicone lids for cups.
2.   Bring Your Imaginations to Life
Not only do they come in dazzling colors, but they also offer attractive shapes and designs. These shapes and colors provide a wide range to serve adults and kids alike. So if you want to trick your child into drinking or want to have a big lid for your big tea cup, you've got yourself covered.
But what if you want to invent a new lid cover with a unique pattern? Well, leave it to us. All you have to do is share your imagination and see it become a reality within a budget.
3.   Call Them Your Favorite Travel Partner
Whether camping, hiking, or taking a road trip, silicone lids for cups are an unbeatable addition to your travels. They keep all the bugs out of your drinks and are lightweight, portable, and easy to clean.
Moreover, you can use your silicone cups without having to travel far. Bring them for brunch with friends or beach days and enjoy a safe, spill-free experience.
4.   Anti-skid Effect
Silicone is a flexible and non-slippery material. Its natural properties, such as its high coefficient of friction, help provide a secure grip on the cup's surface. The grip helps hold the lid in place and prevents it from sliding off or moving around.
5.   Seal and Unseal Whenever You Like
Silicone lids for cups give you the freedom to use them as you like. The covers don't lose shape, allowing you to seal and unseal them whenever you want without worrying about breaking them.
Here, all you have to do is gently place the lid on the cup and press it; voila, the cup is sealed. Similarly, you have to lift the cover from the edge to see it come loose. No hard rules are applied here.
6.   Use Silicone Lids for Various Purposes
Another selling point of these lids is that they're multipurpose. You can use them not only for cups but also for bowls. They're easy to use and retain these shapes under extreme pressure. In addition, silicone lids for cups have many uses, have great aesthetics, and are cost-effective. So, they make the perfect items for advertising and promotional gifts.
Features of Silicone Lids for Cups
There are various features that only silicone lids for cups offer. Let's take a look at them.
1.   Dishwasher Safe
Plastic releases dangerous substances into food and beverages. In comparison, silicone is secure, non-toxic, and inert. Hence, it's safe to put in the dishwasher for a fast wash and is also suitable for the oven. Meanwhile, you don't have to compromise your hygiene to enjoy a tasty beverage. Furthermore, it's ocean and earth friendly, making it a win-win situation if you dump it.
2.   Extreme Elasticity
Silicone stretch lids for cups are specially made to offer high elasticity. Technically, the high elasticity of silicone results from the silicone molecules' helical structure and reduced intermolecular force. You can therefore stretch, press, or do anything with them and they will return to their original shape.
3.   Chemically Stable
Silicones are chemically non-reactive. They do not degrade under moisture, cold, or ultraviolet light exposure. So, they can come into contact with food without affecting its taste by leaching out toxic chemicals. Furthermore, silicone lids for cups have hydrophobic and breathable characteristics, making them better than ordinary plastic.
4.   Non-sticky
Silicone has low surface energy, which means it has less tendency to adhere to other substances. This property prevents food, liquids, or other materials from sticking to the surface of silicone lids for cups. Because of their non-stick qualities, there is also a reduced risk of contamination and mold or fungal decay.
5.   Anti-dust
The smooth, nonporous surface of silicone makes it difficult for dust particles to stick to it.  Silicone also has a hydrophobic property known as "water resistance." When exposed to moisture, dust particles can clump together. Due to silicone's hydrophobic properties, this moisture doesn't adhere to its surface. Hence, little to no dust will stick to it, giving you a safe experience.
Addressing Your Concerns Related to Silicone Lids for Cups
There have been many questions that are worrying you. Let's discuss them to help you make an informed decision.
 Are Silicone Lids Safe?
This is the primary concern related to silicone lids for cups. The short answer is yes. Yet, to understand it completely, let's dive deeper into the topic.
1.    Food Grade
Silicone lids for cups are BPA-free, phthalate, and PVC-free. As a result, they promise to emit no pollutants into the food, regardless of how much you heat or wash them. To understand it better, let's talk about BPA a little.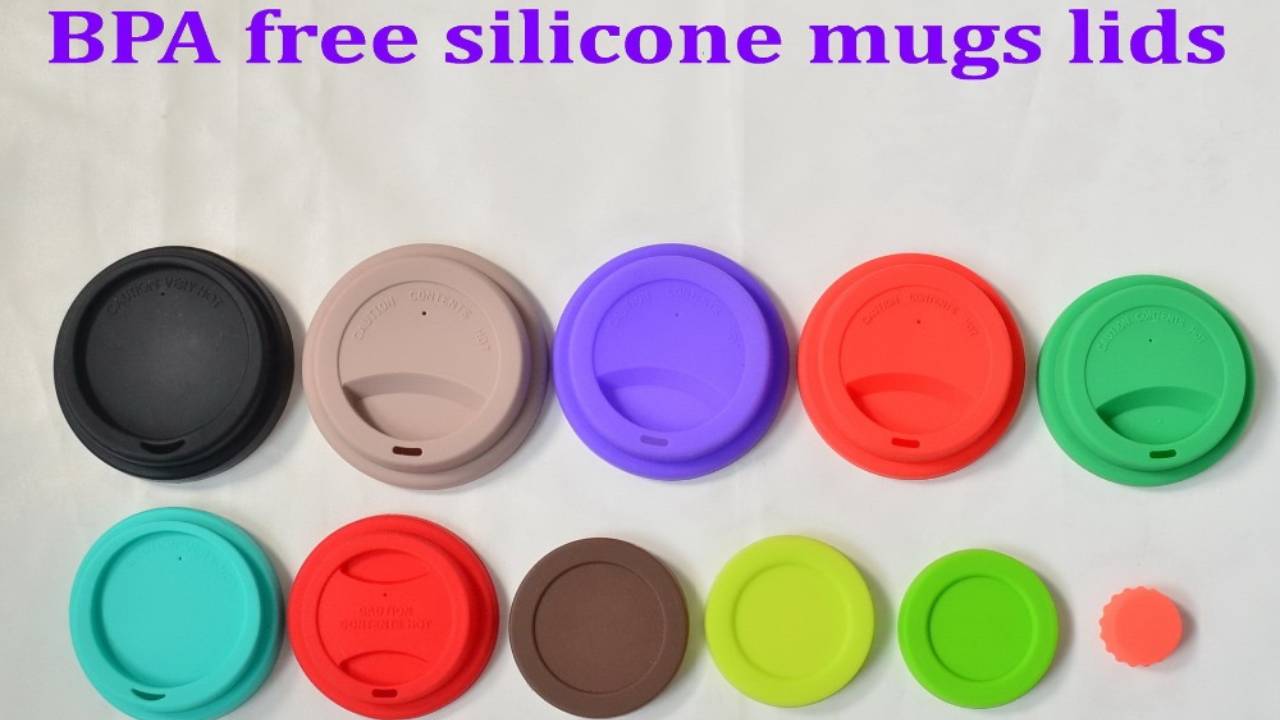 Bisphenol A is the name for BPA. This substance is found in water bottles, metals, and plastic. Despite being widely used, it has been linked to several health hazards. A study found that BPA exposure can affect children's behavior, brain development, and prostate glands.
2.    FDA approved
The best part about OYI Gifts' silicone lids for cups is that they are FDA-approved. Even better, the cover is free from substances that pose a health risk, such as harmful chemicals that leach into the beverage.
3.    Heat- and cold-Resistant
Silicone has poor heat conductivity. This results in high heat resistance since it transfers heat at a slower rate. It also has good thermal stability. The term refers to its ability to maintain its shape across a wide temperature range.
The material's extremely stable chemical structure is responsible for its heat resistance. Siloxane has a solid structure that prevents it from breaking down in heat. Specifically, silicone lids for cups have a heat resistance of 230 °C and -40 °C of cold resistance.
How to Use Silicone Lids for Cups?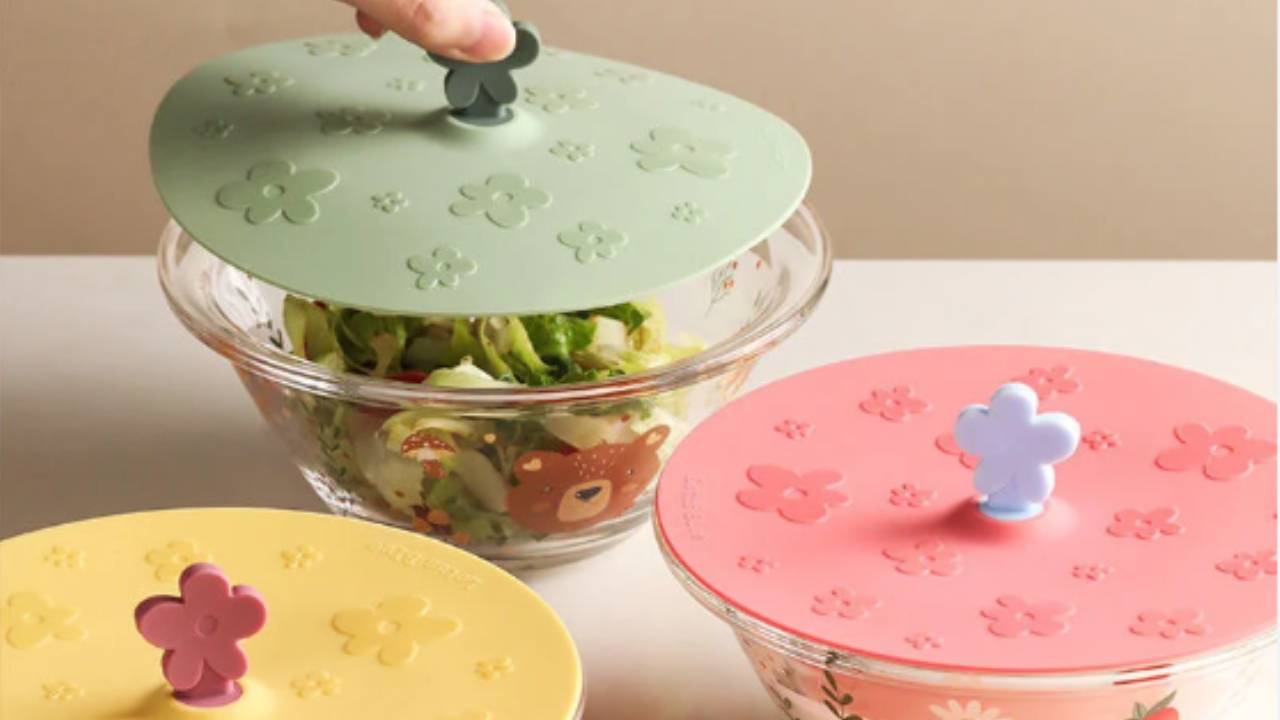 When placed on a container, the silicone lid creates a seal. This seal prevents air, liquids, or food odors from escaping. It's the flexibility of silicone that allows it to form this tight seal around the container's rim. It's an airtight seal, which means that it completely blocks air exchange between the container and its surroundings.
How to use silicone lids?
Using silicone lids for cups is a no brainer. All you have to do is place the lid on top of the cup and press it gently. To remove it, do nothing but bring it up from the edge on one side and take the whole lid off the container. Simply like putting a cap on and off.
Where to Buy Silicone Lids for Cups?
I understand it's challenging to avoid fraudsters on the internet, as everyone claims to sell the ideal silicone lids. Most consumers end up making poor decisions when buying from unreliable Google sellers. Either they get low quality product, or they pay twice the original amount.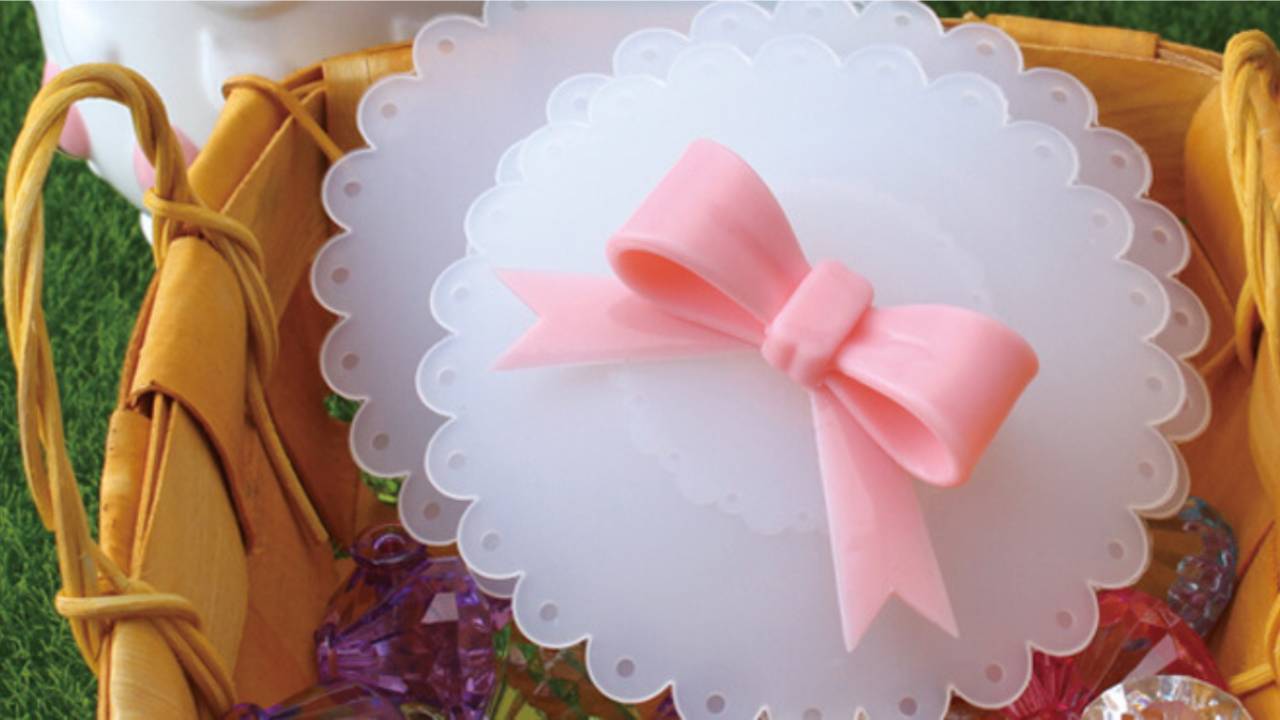 I suggest always doing your research and purchasing them from a factory to avoid scams. If you're undecided, you can look at the vast array of collections we have. You can get wholesale silicone lids for cups from us at the best quality and most affordable prices.
Final Thoughts
Silicone lids for cups are the ideal choice for your next purchase. They offer a safe solution to protect your drinks from dust or spills. The best part about them is that they are FDA-approved and BPA-free. They can withstand extreme temperatures and are highly elastic.
Moreover, you should make sure to purchase them from trusted sellers in order to avoid scams. You can surely check out our collection for quality and affordability. With OYI gifts, you can get the sizes, colors, and designs that you like at affordable prices.