Custom vinyl cartoon

 

money bank
Material:  Vinyl or plastic
Color:       Can be made according to customer's information.
Logo:       The customer's own logo can be printed on the vinyl coin bank.
Product advantages:   Useful, beautiful, individual, and fashionable. It is suitable to be a Christmas gift or souvenir gift.
Payment term:  30% deposit advance, 70% before shipment.
MOQ:      3000-5000PCS.
Money Bank is a good tool to help you keep the coin, to keep the money. It can be used as a Christmas gift, festival gift, souvenir gift, business gift, and so on.
What is a vinyl cartoon money bank?
Vinyl cartoon money bank is a coin container normally used by children. The Vinyl cartoon money bank is known to collectors as a "still bank" as opposed to the "mechanical banks" popular in the early 20th century. These items are also often used by companies for promotional purposes. The use of the name 'Vinyl cartoon money bank' gave rise to its widely recognized custom design.
Vinyl cartoon money banks are usually made of silicone materials. They are generally painted and serve as a pedagogical device to teach the rudiments of thrift and savings to children; money can be easily inserted. Vinyl coin money has a rubber plug located on the underside; others are made of vinyl and have a removable nose for easy coin access. Some incorporate electronic systems which calculate the amount of money deposited. Some vinyl coin money does not have an opening besides the slot for inserting coins, which will lead to smashing the piggy bank with a hammer or by other means, to obtain the money within.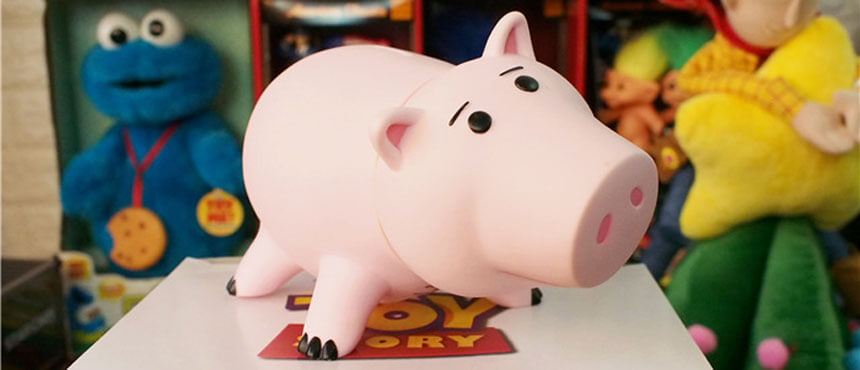 Uses
The general use of vinyl coin money is to store loose change in a quaint, decorative matter. Modern piggy banks are not limited to the likeness of pigs and may come in a range of shapes, sizes, and colors. They are most commonly used by temples and churches because they are locked money boxes with a narrow opening to drop cash or coins. The box is opened via a plug underneath it at regular intervals when the collected money is counted and recorded.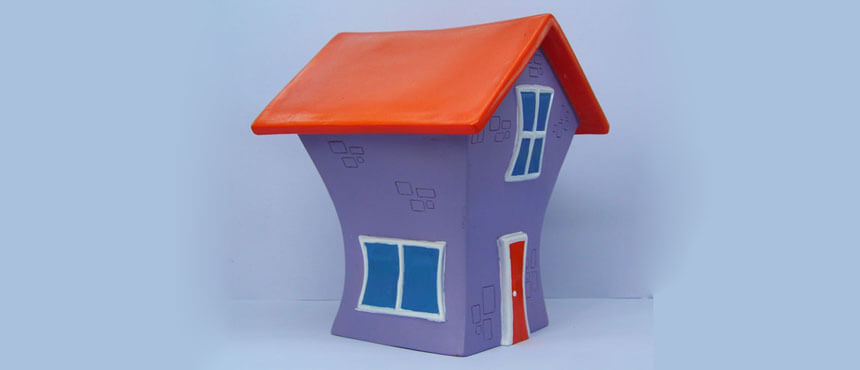 How to use a vinyl cartoon money bank to improve savings
A vinyl money bag is mostly associated with children, but it can serve as an effective saving tool for adults.
Traditionally, a vinyl cartoon money bank is a container, where the money is kept.
Often in the form of a pig, but with the evolvement of time, a piggy bank has changed from just being a container in the form of a pig to any container, mostly in the form of a box, which you can't break open or have access till you are sure you really need to use the money in it.
Vinyl cartoon money banks frog
This funky frog will look at you with his big bulging eyes, just begging you to insert your coins and bills. What a perfect way to teach your kids about saving and money. They'll just flip over this green, goodly-eyed, friendly frog and enjoy stockpiling their pennies for that 'rainy day'. Made from very sturdy, green-colored plastic, this funky frog has a slot in the back to deposit money, a black plastic stopper on the bottom for those rainy days.
Why are Vinyl cartoon money banks?
The obvious answer is that vinyl cartoon money Banks are saving boxes that are shaped in different ways, they have a slot on the top in order for you to put your money into, plus a removable plug underneath for you to gain access to your money.
Where did the Piggy cartoon money Bank get its name?
During The Middle Ages, in about the fifteenth century, metal was expensive and seldom used for household wares. Instead, dishes and pots were made of an economical clay called piggy. Whenever housewives could save an extra coin, they dropped it into one of their clay jars. They called this their piggy bank or their piggy bank. Over the next two hundred to three hundred years, people forgot that "piygg" referred to the earthenware material. In the nineteenth century when English potters received requests for piggy banks, they produced banks shaped like a pig. Of course, the pigs appealed to the customers and delighted the children.

Do Vinyl cartoon money banks hold money?
Yes, they have a slot at the top to put money in and may have a hole at the bottom to get it out. If they have no hole then you get the money out by smashing the Vinyl cartoon money bank. Since you can only do this once, this acts as an incentive for saving…The choice of the cartoon money bank is because it can be molded into any nice shape…
How to Hide Your Money and Valuables?
If you think you need an expensive and complicated home security system or a heavy safe to hide your valuables, you are wrong. For hiding your possessions, some of the best hiding spaces are right under everyone's nose!
If you are one of those who don't have the resources to store your money outside your home, then you live in constant fear of losing everything in a burglary. You stop going out, leaving the house alone, and even have sleepless nights terrified at the thought of losing your valuables. But there are some smart ways to store your possessions so that they will always be safe.
Now, you can do things like making secret compartments in the walls, or storing stuff in a decoy PVC cartoon money bank. These ideas involve rather extensive work to implement and can take time too. Not to mention the fact that you may need the assistance of someone professional to do these things for you and you can never be sure of them again. What if they strike you sometime later, knowing where the loot is? That is why you must adopt smarter, hassle-free ways to store money.
When it comes to hiding money, many people opt for furniture with hollows inside. Like a secret compartment in your sofa, end tables, chairs, or bookshelves. Do not commit the mistake of hiding anything under the bed or the mattress as in most breaking and entering cases, burglars ransack the red first. They turn the mattresses upside down looking for hidden items. So the bed is no good. You can hide stuff in a plastic bag kept in the gravel in your fish tank, but this can be risky too as burglars with experience will look here too. Vinyl cartoon money bank ducts are a good material to hide the stuff that is not sensitive to temperatures. But you can only pray that the crooks don't find the string tied to the valuables you use to retrieve them!
Sometimes, hiding stuff beneath a loose floorboard also makes for a sensible option. But the thieves are on to this one too, however, if you have a big house, then they won't have the time to check every joint, and your valuables could be saved! You can try hiding small valuables in outdated-dust-covered VHS tapes and similar old redundant machines and parts.
But storing in the places mentioned above cannot be a foolproof way. What you need is the really smart option, of storing your possessions in plain sight! Your kitchen and storerooms and garages are the areas in your home where the burglars would spend the least time. Bathrooms are included here too. So what you need to secure your valuable things at home are decoy safes-like vinyl cartoon money banks, candles, switchboards, and book safes.
There are a number of "decoy safes" or "diversion safes" available these days. They look remarkably like common everyday household items. These may include soda cans, light switches, peanut butter jars, flower pots, lamps, candles, books, etc. These are items that you can leave with original items in the kitchen or the table or the basement storage and they will look like ordinary cans. Thieves will not even spare them a second glance. Moreover, they won't have the time to shake every soda can, or salt shaker or bleach can to see what is inside it. If you choose diversion safes, all your problems related to how to hide valuables will end quickly.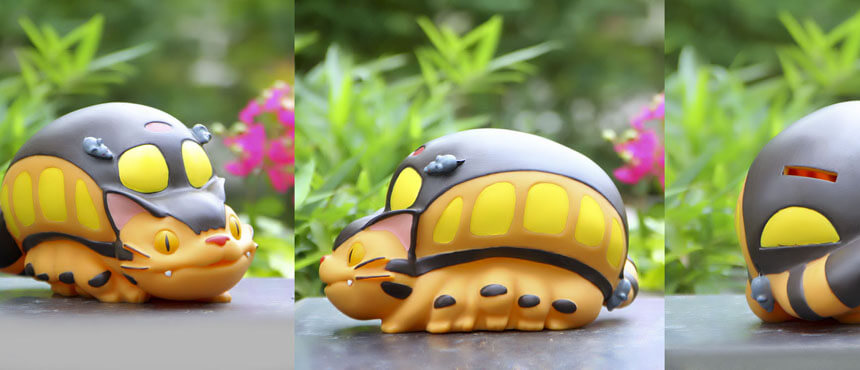 Using Vinyl cartoon money bank To Promote Your Business
Promotion can cost a pretty penny. For start-up and small business, it takes a lot of charisma and money to get an effective amount of air-time on radio or television. All new and small businesses need to be noticed to continue successfully. But, there are affordable ways to reach a wide audience and not break the bank. Ordering vinyl cartoon money bank is one of the most economical methods to business promotion because everyone uses it or puts in money, they will remember your company.
Special Gifts For Friends to Signify That Special Bond Among Friends
Friends are those who stick by you in thick and thin moments of your life. In many twists and turns of our life, we make many friends but only a few of them hold a special meaning to our life. You take a lot of time to search for that one gift which he or she will truly appreciate among the various gifts for friends available. Choosing an ideal gift for your friend among the numerous items available may seem like a difficult task but it's not.
To narrow down the options available as gifts for friends, choose gifts related to their hobbies. If your friend loves to read books, present her with a collection of books by her favorite author. She will definitely cherish your gift for many years to come. You can also give your friend jewelry as gifts. All women love jewelry. Give her a necklace or pendant or bracelet which is stylish as well as elegant so that the item can match with any attire she wears. Buying these gifts for friends will be a fun experience for you as well.
If your friend is into adventure sports then as a birthday gift plan a trip with her to go skydiving, paragliding, etc. You can make all the reservations of the flight and hotel before and surprise her on her birthday by presenting her the tickets for the flight. This type of gift for friends may burn a hole in your pocket but the surprise and happiness which you see on her face when she realizes your gift will make it all worthwhile.
When choosing gifts for friends there is no hard and fast rule that you have to buy her something expensive. If you are true friends then she will not mind if you just wish her because the bond which is shared between two friends is much more than materialistic things. In contrast to these items, if you are looking for a suitable gift for children, piggy banks will be a good option. This item will be a perfect gift for children of any age. They are available in various shapes and sizes.
These piggy banks are mostly made of ceramic, porcelain, vinyl, etc. The ceramic ones are probably the most traditional forms of a piggy bank. Since this is made of ceramic it is breakable. These items have been there for many generations and are still very popular among kids today because it teaches the kids all about saving money. The piggy banks are broken to gain access to the saved money since there is no other opening.
The porcelain piggy banks are very expensive compared to the ceramic ones. Since they are expensive a rubber plug is present at the bottom to take out the money when required. The vinyl piggy bank is made of the vinyl polymer. For the retrieval of the contents present inside the piggy bank, it has a removable nose attached to it. Compared to these traditional items, there are numerous piggy banks that teach the kids about saving, donating, and investing. These are the latest items that have been launched to teach the kids about money management.