Are you tired of replacing your damaged phone case all the time? Or you've bought a new phone and are looking for an aesthetic protective case. A silicone phone case has to be your solution.
To begin with, the silicone case protects your phone against damage, unlike metal and plastic phone cases. It provides a better grip and is heat- and water-resistant. Most importantly, silicone is non-toxic and hypoallergenic. The list goes on!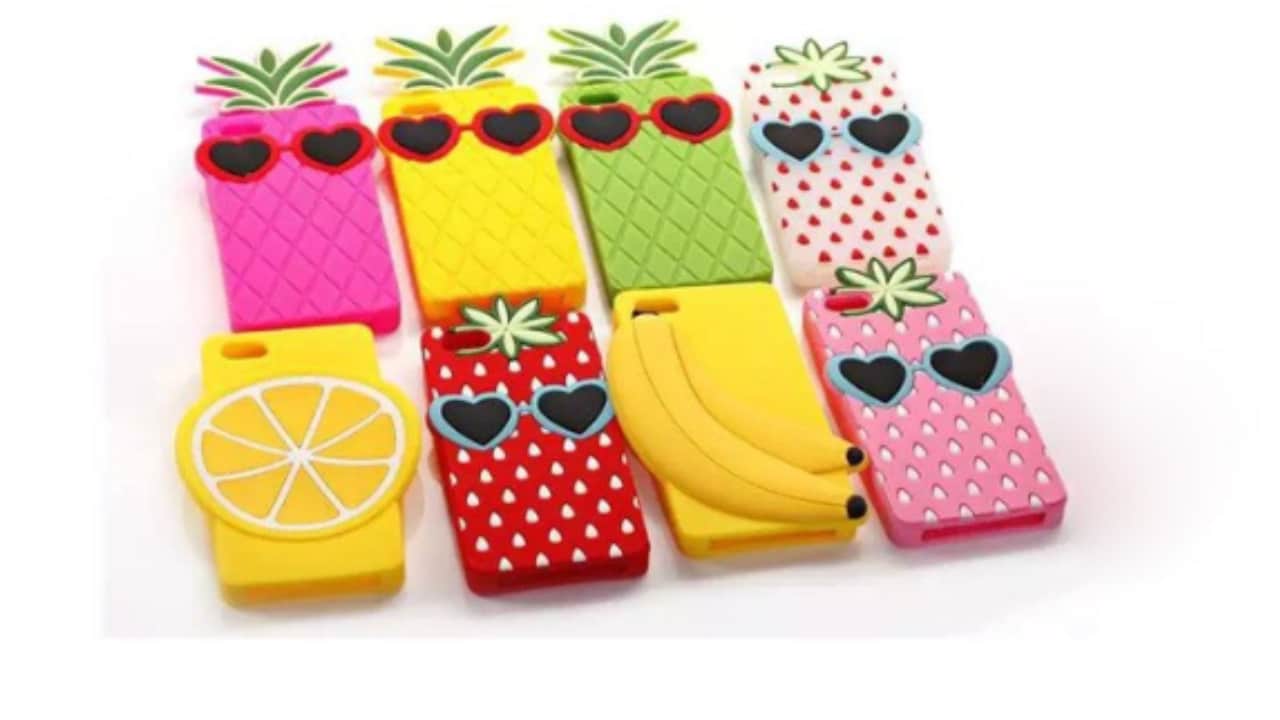 Before going any further, let's discuss what the article will cover next. You'll find some advice on how to pick the best phone case. You'll discover the qualities of silicone phone cases that set them apart from the competition. Lastly, you'll learn where you can buy the best and most affordable silicone phone cases. Let's get started.
Factors to Consider Before Buying a Phone Case For You?
There are various things to consider when picking a silicone phone case. Here are the 4 most important considerations while buying a phone case:
1.   Protection
The most common problem that people face is shattered glass screens. The remedy to this problem is choosing a shock-absorbent material. This way, the shock won't reach your device, so it'll remain safe.
Here, you can go for two types of phone cases; slim and heavy-duty. Yet, if the material is shock-absorbent, you can easily go for the slim case without worrying about bumps, drops, or falls.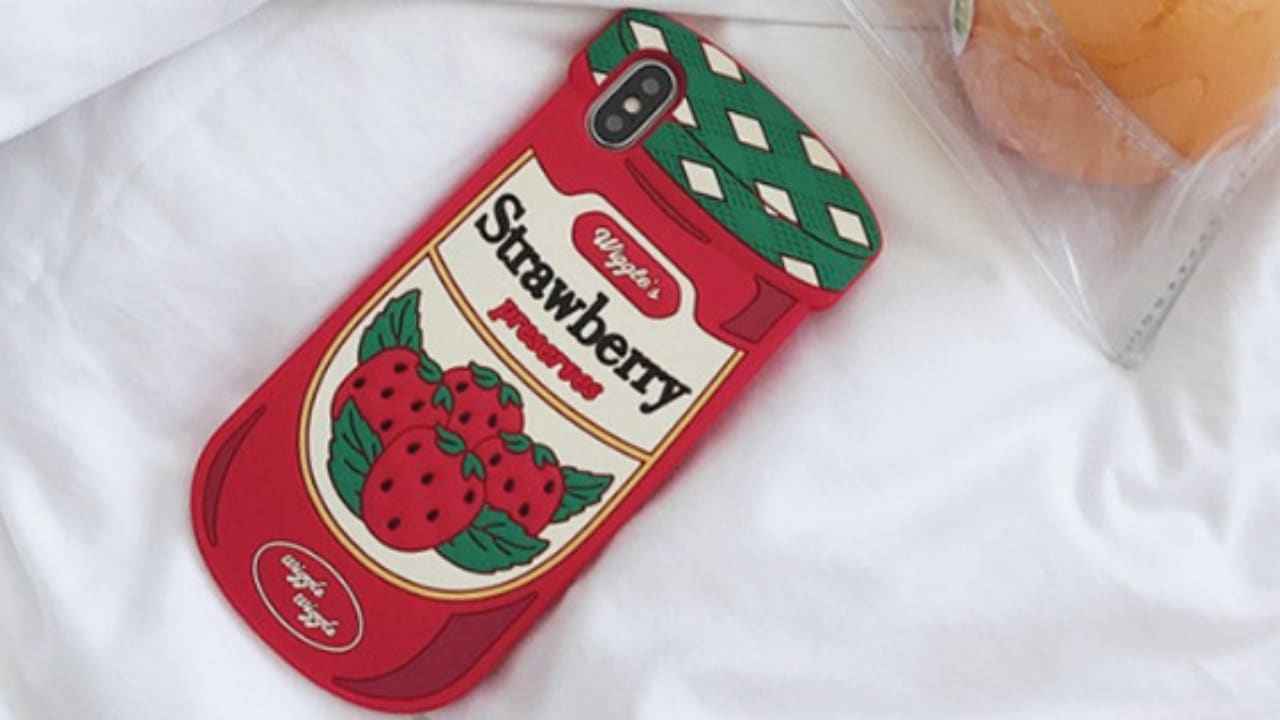 2.   Water Damage
Water damage is the next most common problem people usually face. After all, not all phones are water-proof, right? For your water-sensitive cellphone, here is a water-repellent silicone phone case. It is fully waterproof and will protect your device in rain, snow, and even in pools.
3.   Feel in Hand
You don't need any explanation about it, do you? No matter how strong and durable your mobile cover is, it's not the best fit if it doesn't feel right in your hand. Therefore, go for the case that gives you a good feel and, most importantly, offers a better grip. For example, the case should feature ridged sides or other unique finishes to enhance grip,
4.   Proper Fit
The proper fit is yet another determining factor. A simple rule is to avoid poor cuts or stiff button covers. Port and camera lens openings should be large to avoid problems while using your phone's camera. Sometimes, heavier, thicker cases can hinder wireless charging. Therefore, test your phone case before buying. If you need help, read some reviews and consult with manufacturers before deciding.
Characteristics of Silicone Phone Case
Even when a plastic or soft rubber phone case is available, you might ask why you should consider a silicone phone case. The answer is simple, the silicone case offers a wide range of features and benefits. Here are its 6 best features:
1.   Drop Protection
We discussed how a shock-absorbent material could make your life easier. Guess what? The silicone phone case provides you with just that. Made of 100% shock-absorbing material, the silicone case absorbs the shock upon falling or being hit. Thus, it ensures complete protection.
Like silicon, plastic phone cases can also protect your phone's back and screen, but they have some drawbacks. They are often less durable than silicone cases and are more prone to cracking.
2.   Ultra-thin
The conversation boils down to this: "Is the silicone phone case lightweight?" The answer is yes. The case provides complete protection without adding extra weight. Meanwhile, you can carry it easily in your hand, pocket, or bag.
3.   Customization For The Perfect Fit
The problem with many manufacturers is that they don't offer customization. We understand the importance of your imagination and have the skills to bring it to life! So whether it's your favorite character, fruit, or anything else, all you've got to do is reach out to us and get it done.
However, customization isn't restricted to aesthetics only. You'll get all the buttons and ports with precise cutouts. It has complete cover protection and easy access to all the original functionality. Hence, you may leave it on even while using wireless charging!
4.   Great Grip
A plastic phone case doesn't usually offer great grip because it's hard plastic. That's where the soft silicone phone case cover shines. Since it's soft, the silicone phone case will provide a more soothing touch, which is very pleasant. The rubbery texture of silicone is incredibly gripping, which is ideal for those of us with butterfingers.
5.   Full Coverage
The case completely covers the phone, including the buttons and bottom. It helps in preventing surface-contact-related scratches on the camera and screen. Hence, your screen will no longer be in danger of shattering.
6.   Water Repellent
We discussed how water damage is the second most common type of damage to mobile devices. Therefore, we used the water-repellent properties of silicone to present the perfect silicone phone case for you. Well, now you won't feel your breath stopping even when a drop of water touches your phone.
In contrast, plastic doesn't offer this characteristic, and you might be at risk of water damage with a plastic phone case.
7.   Affordable
You might consider plastic for your phone case. Yet, the problem is that it isn't affordable. With OyiGifts, rest assured that you'll find the best silicone phone case at an affordable price. This a perfect example of where quality meets affordability. Note that customizing these cases will increase their cost. Yet, it'll still be lower than what others are offering.
Why One Is Better: A Silicone or Plastic Phone Case?
Keeping our preferences aside, let's compare the two types to decide which one is better.
1.   Irritation and Allergic Reaction
Since mobile cases are in contact with your skin 24/7, it's vital that the material be non-toxic.
Luckily, silicone is hypoallergenic and doesn't sensitize the skin. Hence, it's a perfect choice for the phone case. On the other hand, plastic contains many allergens that may harm your skin.
2.   Durability
Although plastic and silicone are both durable, silicone takes the lead with its stable chemical structure.
Silicone's chemical stability is due to the strong Si-O bond, which makes it difficult for them to break it apart. Additionally, the long chains of silicone molecules give it great flexibility. This allows it to bend and absorb impact without breaking, making it highly durable.
Yet, if you talk about plastics, high pressure may result in cracking and chipping. Yet, it can surely handle mild pressure.
3.   High Elasticity and Flexibility
A phone case should have high elasticity and flexibility to not crack under pressure. Luckily, silicone phone case has a high degree of elasticity. This is because of silicon molecules' low intermolecular force and helical structure.
Comparatively, plastics are famous for their low elasticity. However, many customers complain about their plastic phone cases cracking all the time.
4.   The Green Factor
If you're someone who cares about the environment, then a silicone phone case is the way to go. Let's start by discussing how both substances release into the environment. Plastic combustion releases toxic substances into the atmosphere, polluting your environment. The silicone material is fully eco-friendly. It burns cleanly with no harmful byproducts. So, it's a cleaner option.
How to Clean Your Dirty Silicone Phone Case?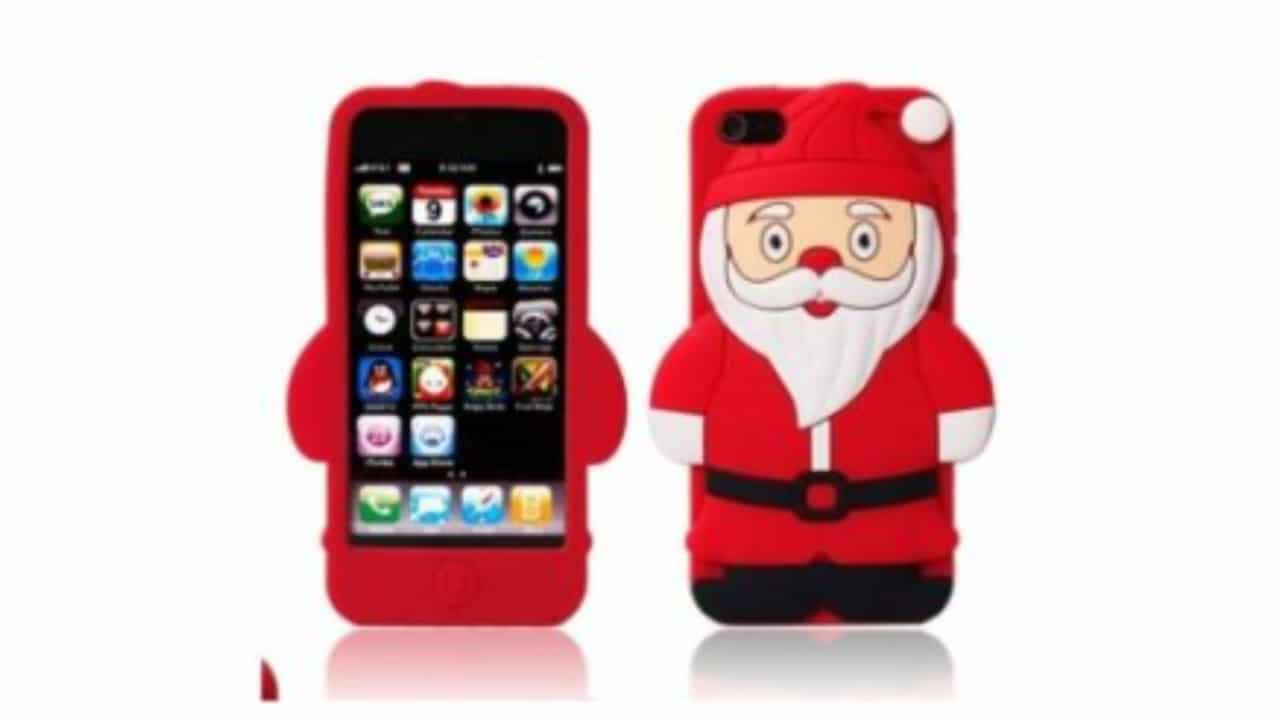 If you've been worrying about your phone case getting dirty, there's a simple solution! Follow these steps and get your case with like-new shine.
To 1 cup (240 ml) of warm water, add 1-2 drops of dishwashing liquid. Add dishwashing liquid while the water is still warm to ensure that the soap dissolves appropriately in the water. Stir the mixture until it begins to foam slightly.
Scrub your case with a clean toothbrush dipped in soapy water.
Use a small amount of baking soda in areas with tough stains.
Now, thoroughly rinse the case. Use warm water rather than hot or cold. While you rinse, gently rub the casing to remove any soap residue.
There you have your phone case, good as new.
Where To Buy Silicone Phone Cases?
How do you find a reliable and trustworthy supplier when the internet is full of scams? Well, the question itself holds the answer. Don't go for the manufacturers who make those big promises; choose the ones you trust. But the best way is reviews. Check the company's customer feedback. Try to contact them and ask about their service to be double sure.
Want to connect with a reliable manufacturer? Here, you can check out our wide range of products and even get customized ones. From simple, low-profile clear covers to vibrant red covers—or even more incredible designs with belt hooks or straps, you can order them all. Check the website to learn more about the products and how they are made to make the decision.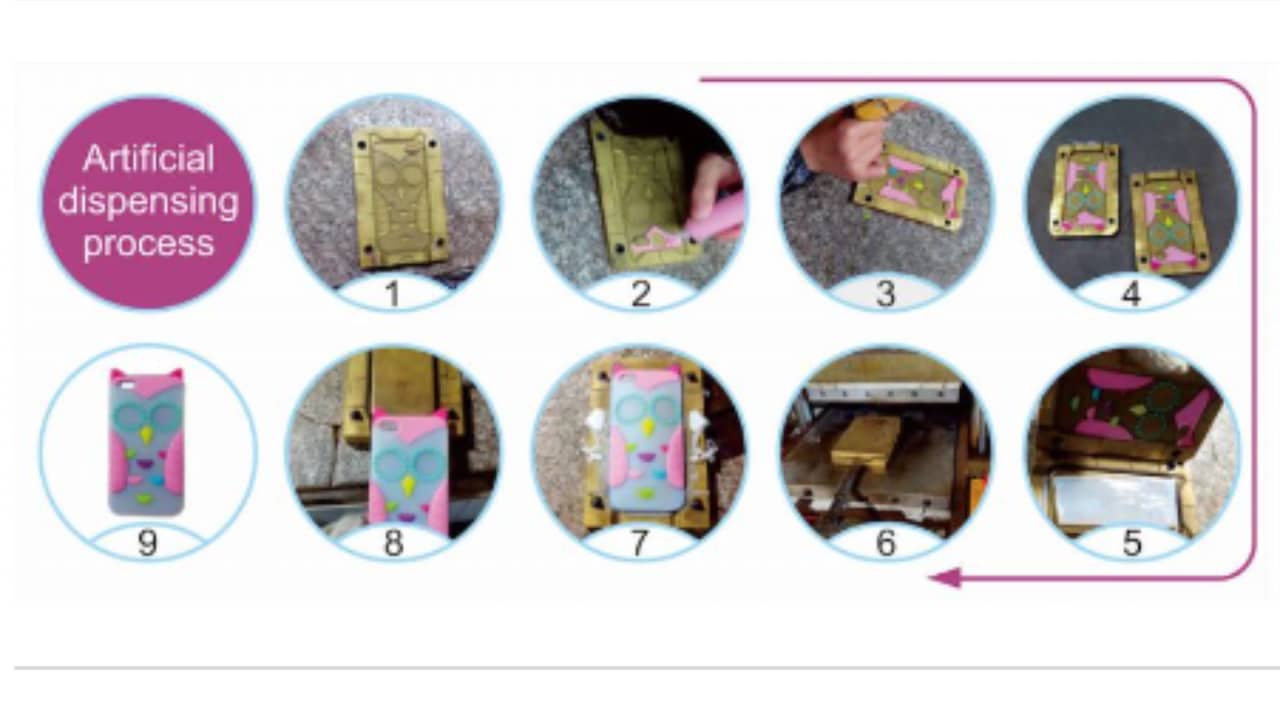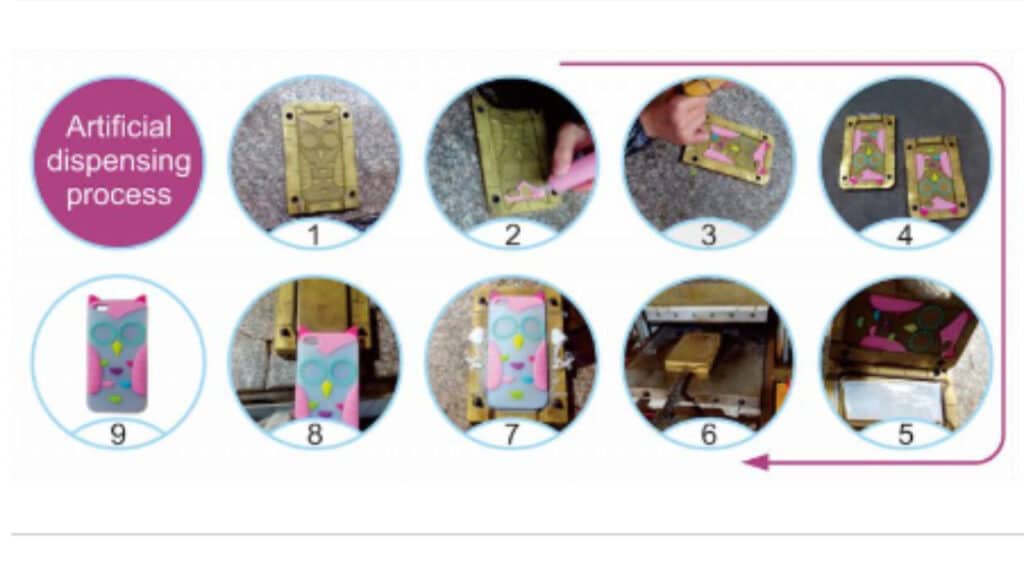 Conclusion
Let's revisit the question. Why is a silicone phone case the best? The answer lies in its characteristics. Silicone is an ideal choice for drop protection and water resistance. These factors allow it to protect your mobile screen from scratches and shatters. Besides, silicone provides the strongest grip without compromising its softness, giving you a soft feel in your hand. soft silicone phone case cover
Lastly, compared to plastic and metal cases, silicone has numerous advantages. It's more eco-friendly and durable. It has high elasticity and flexibility, making for excellent shock absorbance and duration. And yes, you'll find silicone phone cases the most affordable.