Custom Halloween face mask
| | |
| --- | --- |
| Product Name: | custom design PVC plastic Halloween mask |
| Occasion: | Halloween/Theme Party/Fancy Ball, etc |
| Material: | PVC |
| Color: | Custom |
| Size: | custom |
| OEM&ODM: | Acceptable |
MOQ: 3000-5000pcs.
The product is widely used in masquerade parties, Halloween, Christmas, and various holiday decorations or local activities.
General Characteristics
Halloween face Masks have been designed in innumerable varieties, from the simplest of crude "false faces" held by a handle to complete head coverings with ingenious movable parts and hidden faces. Halloween faces Mask makers have shown great resourcefulness in selecting and combining available materials. Among the substances utilized are woods, metals, shells, fibers, ivory, clay, horn, stone, feathers, leather, furs, paper, cloth, and corn husks. Surface treatments have ranged from rugged simplicity to intricate carving and from polished woods and mosaics to gaudy adornments.
Masks generally are worn with a costume, often so complete that it entirely covers the body of the wearer. Fundamentally the costume completes the new identity represented by the mask, and usually, tradition prescribes its appearance and construction to the same extent as the mask itself. Costumes, like the masks, are made of a great variety of materials, all of which have a symbolic connection with the mask's total imagery. Ideally, the costume should be seen with the mask while the wearer is in action.
The morphological elements of the mask are with few exceptions derived from natural forms. Masks with human features are classified as anthropomorphic and those with animal characteristics as theomorphic. In some instances, the mask form is a replication of natural features or closely follows the lineaments of reality, and in other instances, it is an abstraction. Masks usually represent supernatural beings, ancestors, and fanciful or imagined figures and can also be portraits. The localization of a particular spirit in a specific mask must be considered a highly significant reason for its existence.
The change in the identity of the wearer for that of the mask is vital, for if the spirit represented does not reside in the image of the mask, the ritual petitions, supplications, and offerings made to it would be ineffectual and meaningless. The mask, therefore, most often functions as a means of contact with various spirit powers, thereby protecting against the unknown forces of the universe by prevailing upon their potential beneficence in all matters relative to life.
Conclusion
Halloween face masks are a Halloween classic. Most are completely rigid and only cover the front of the face. Many Halloween enthusiasts write off this type of Halloween face mask as being cheap or childish but think again. These low-tech masks have a few major points going for them.
One, they're extremely affordable, making them a great choice for low-budget consumption or to buy in numbers for large groups. Two, they can be put on and taken off super quick, which makes them perfect for kids(and for anyone who can't stand having something on their head all night). Three, they have a huge nostalgia factor! How many of us fondly remember our very first Halloween wearing one of these? That's why we have them in both kids' and adults' sizes!
Custom Vinyl/PVC Halloween masks pictures:
---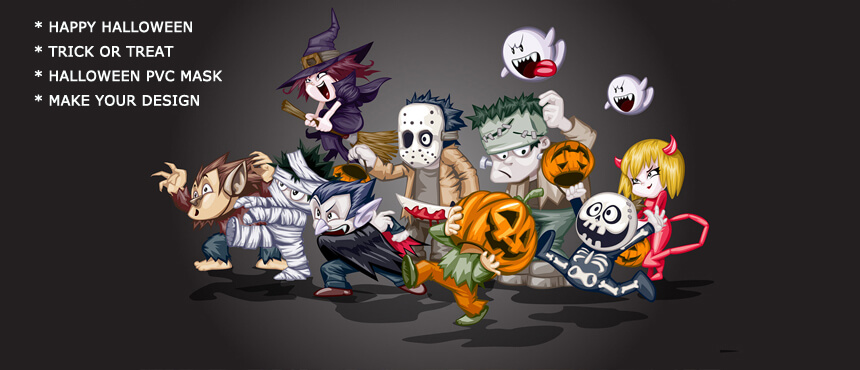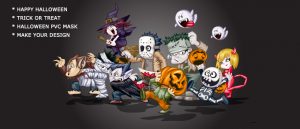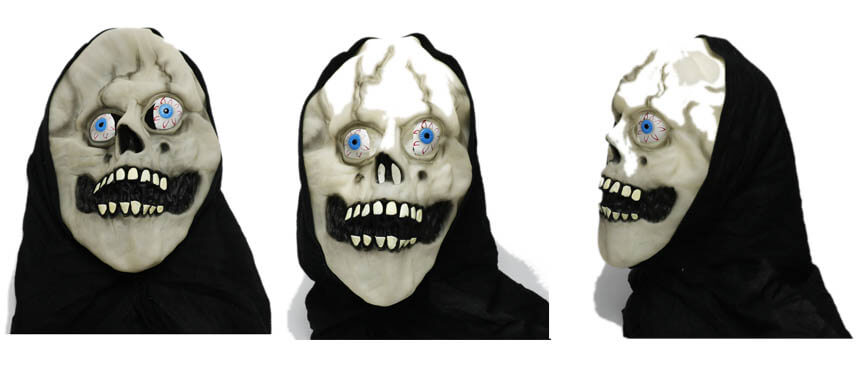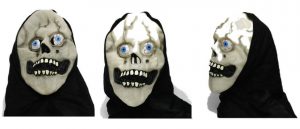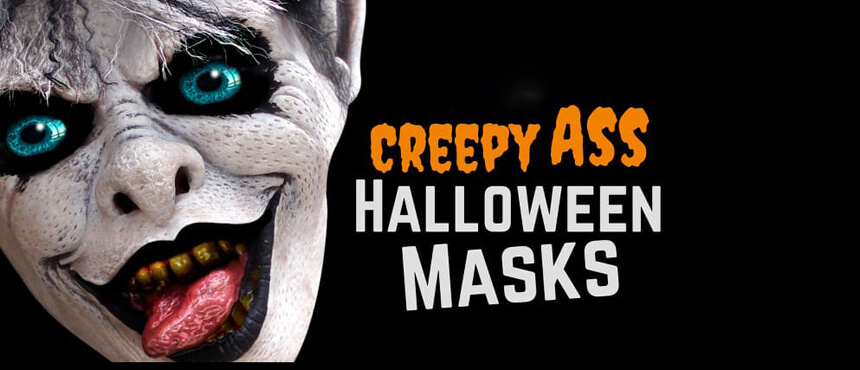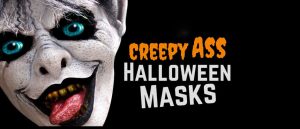 ---