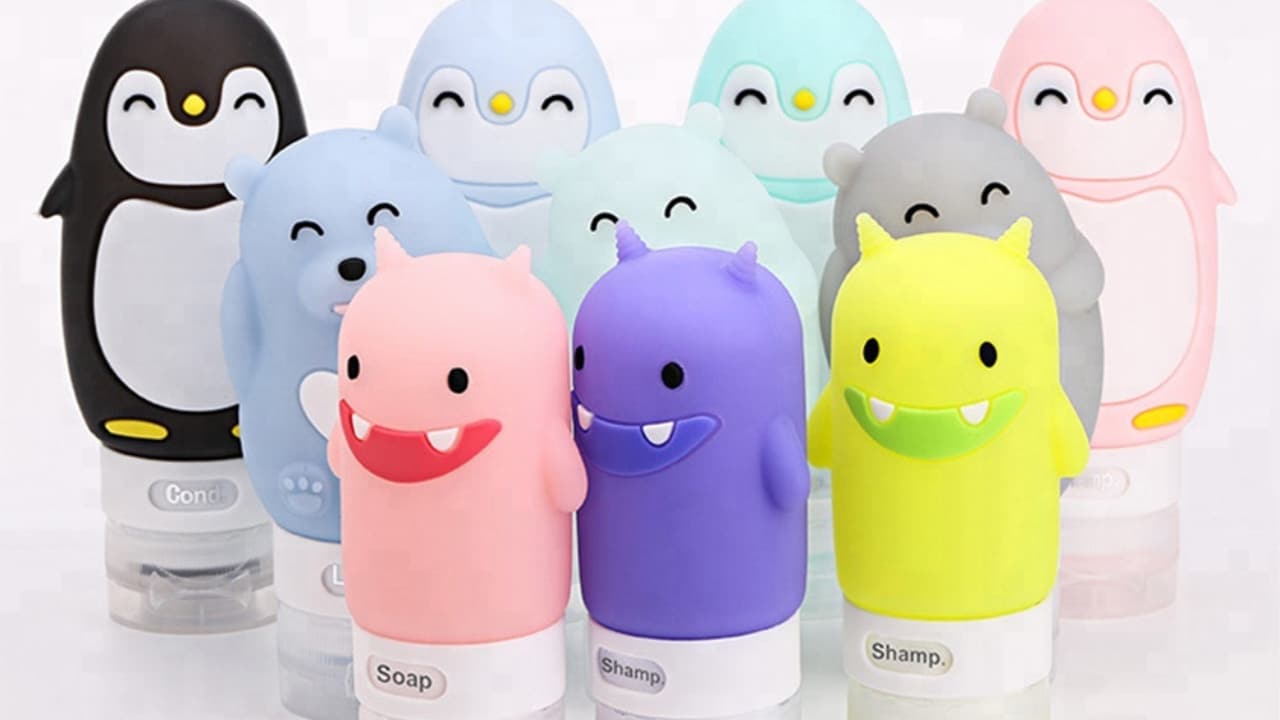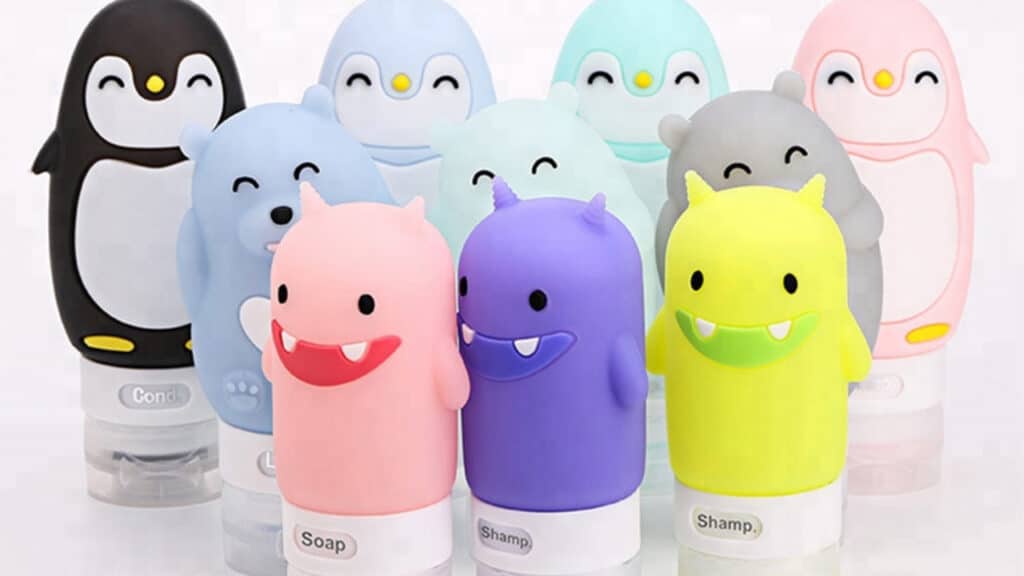 Are you tired of plastic shampoo bottles that never fail to leave a mess in your bag? or the glass bottles that are always fragile and add extra weight to your luggage? Well, silicone shampoo bottles are your solution.
With these bottles by your side, you don't have to worry about leaks or spills. They are reusable, light, and travel-sized to fit in your bags without adding weight.
Yet, before we go further, let's discuss what you should expect ahead. Below, you will take a closer look at silicone shampoo bottles and their benefits in detail. You'll also examine how they compare to plastic bottles and why they are a better choice for you. Let's keep going!
6 Great Features of Silicone Shampoo Bottles
The demand for silicone shampoo bottles has been on the rise, and these features will explain why.
1.   Sustainable
The best part is that you don't have to dispose of silicone travel bottles and buy them all the time. The reason behind this is that silicone is made up of silica found in sand. This natural element is 100% recyclable and doesn't break into microplastics that harm the environment. Hence, it's safer than plastic bottles.
2.   Robust and Squeezable
If you're the kind of traveler who wants to get every last drop of liquid out of the bottle, I have good news for you. You don't have to slam these bottles against a hard surface or cut them up to get every last drop out. They are this squeezable!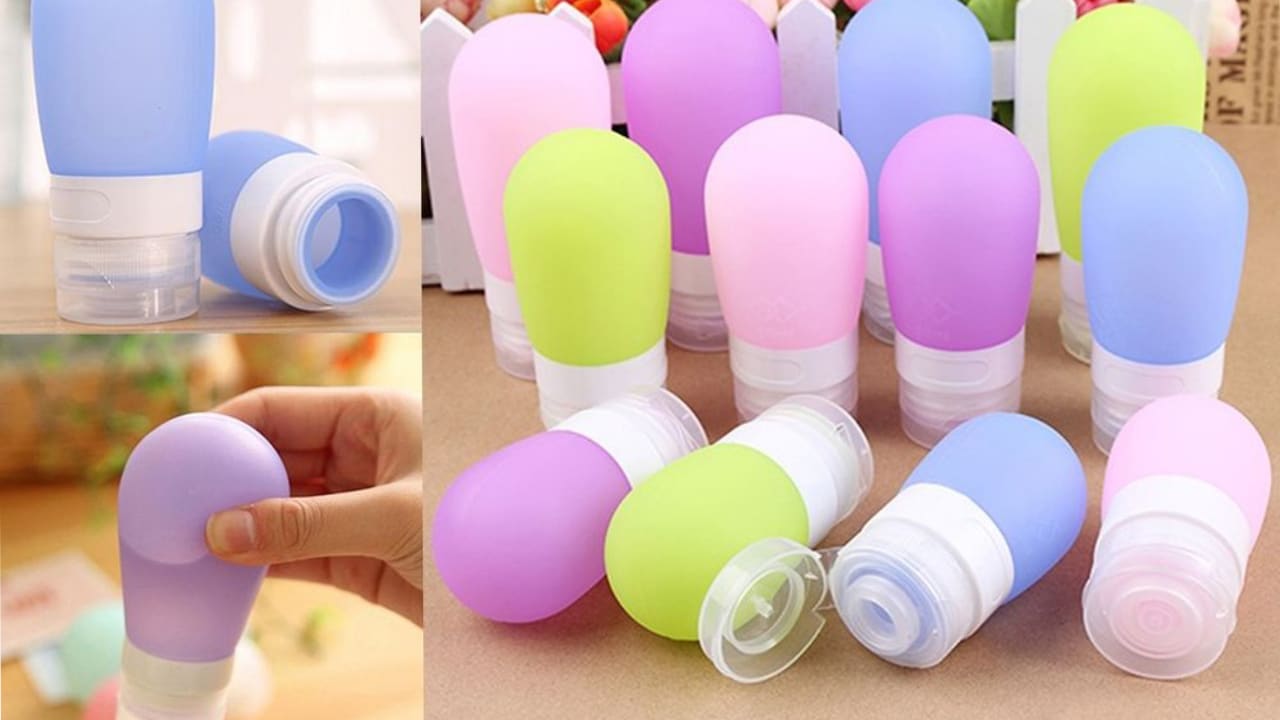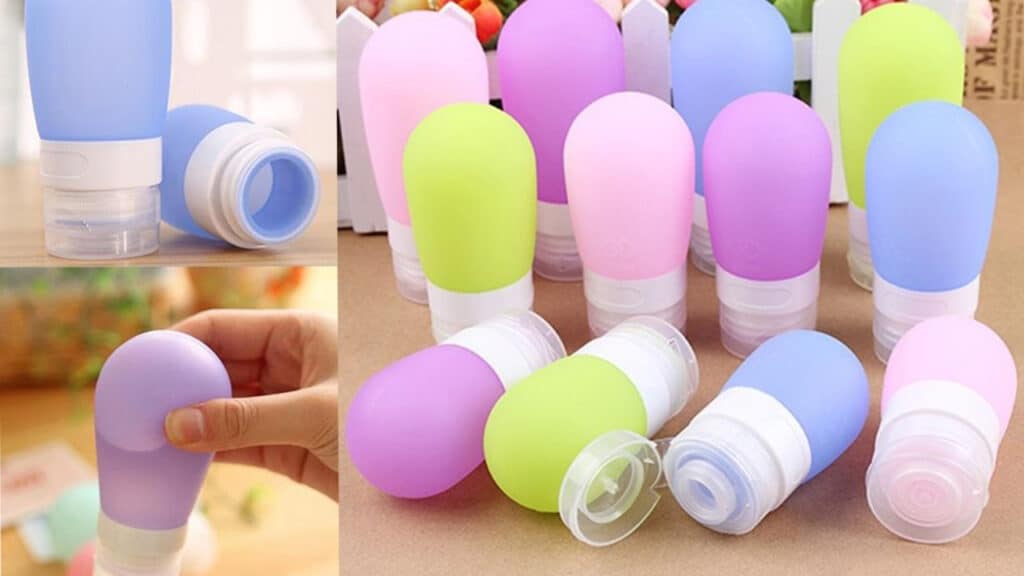 Also, they are soft and flexible on the outside and have a leak-proof design, which leads us to the next feature.
3.   Leakproof
Hands down, this has to be the defining feature of silicone shampoo bottles. They have an excellent 3-layer leak-proof cap design to ensure a proper seal. It has a wide mouth for easy refilling and a small mouth for controlled flow. This protects against liquid spills and protects your luggage without creating a mess.
4.   Simple to Clean and Refill
You don't want to spend your precious time cleaning shampoo bottles, and it's understandable. With the hole at the base of the container, the silicone shampoo bottles matches the shape of light bulbs. Besides, the use of flexible silicone instead of rigid plastic makes it easily squeezable, just like a toothpaste tube.
5.   Easy to Carry
The problem is, you never need a full-size travel bottle for your average vacation. Therefore, we offer travel-sized silicone shampoo bottles for all your liquids and gels. They do the job without taking up much space while being easily carryable.
6.   Space Saving
Whether it's your purse, carry-on, or luggage, saving space remains your top priority. Therefore, the shape of the silicone wash bottles occupies little space while storing liquids and gels. They seamlessly fit into your bags, making travel more comfortable and easy.
Unique Features Provided By Oyigifts
The above features explain why silicone travel bottles are the best option available. What if I told you you could get more out of your deal with Oyigifts? Let's throw some light on some of the unique features they offer.
1.   TSA Carry-on Approved
The silicone travel bottles set is your best friend in a way. It comes with 2oz,3oz, and 3.3 ounces bottles. It's TSA-approved and ideal for bringing along any liquid you need on your trip. This includes shampoo, conditioner, soap, lotion, and sunscreen. Since it's TSA-approved, you don't have to worry about repacking your liquids at the airport.
2.   BPA-Free
You might find yourself asking, "Are silicone bottles safe?" Well, you're in for good news. We made them with safety and quality in mind. The silicone shampoo bottles are also FDA-approved and BPA-free. Hence, they are safe for coming in contact with your skin as well as other liquids.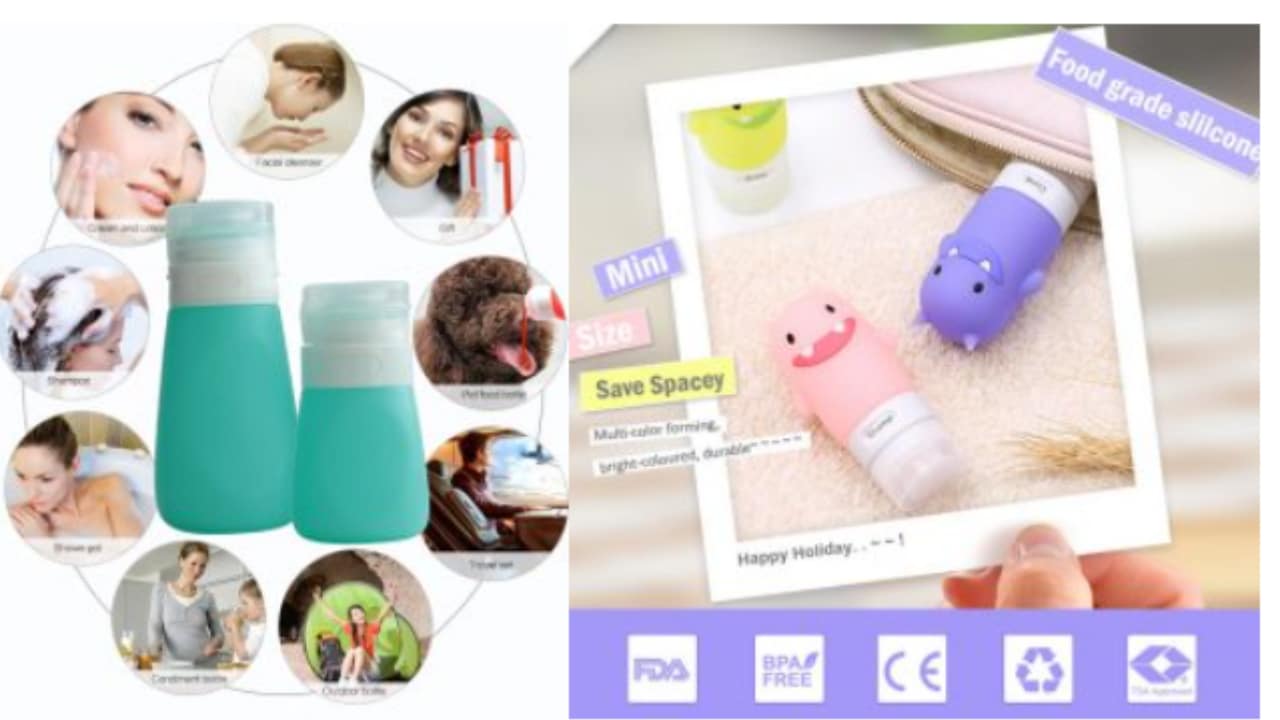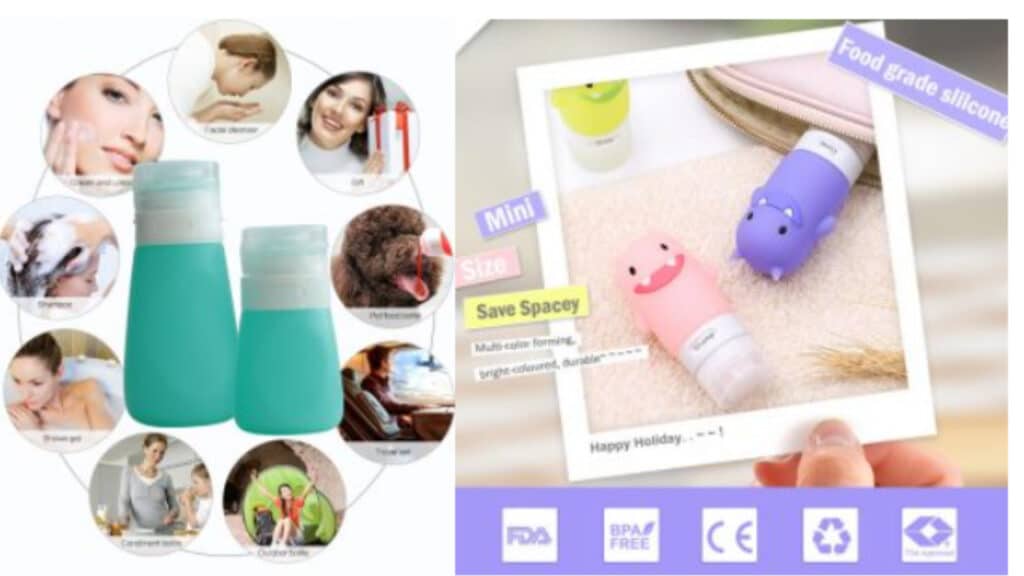 3.   Colorful and Exciting With Different Sizes
To ensure you get the best user experience, Oyigifts offers you a wide range of colors and sizes. Depending on your needs, you can get 2-ounce, 3-ounce, and 3.3-ounce bottles and even go wild with colors. So whether your favorite color is pink, blue, or any other unique color, you can always order it.
Additionally, you can customize the shape of these bottles as well. Choose your favorite animal, fruit, or any other design you like and see it turned into a reality!
4.   Affordable
The MOQ for silicone shampoo bottles is 3000 pieces for custom and 100 bits for stock. Rest assured that you won't find the product at a lower price anywhere. Yet, that doesn't mean you have to compromise on quality. These silicone travel bottles are the perfect example of the best quality at the best price. However, the cost will add up depending on your customization and order size. Yet, if you compare it with other manufacturers, you'll see that we offer the most affordable price.
5.   Silkscreen Logo (brand custom)
Whether you're from a cosmetic company, or any other one, you can always get your logo printed on these bottles. These bottles are the perfect choice for promotional and corporate gifts. In this way, you can design every little detail of your bottle. From size to shape to logo, you can get it all customized as you like.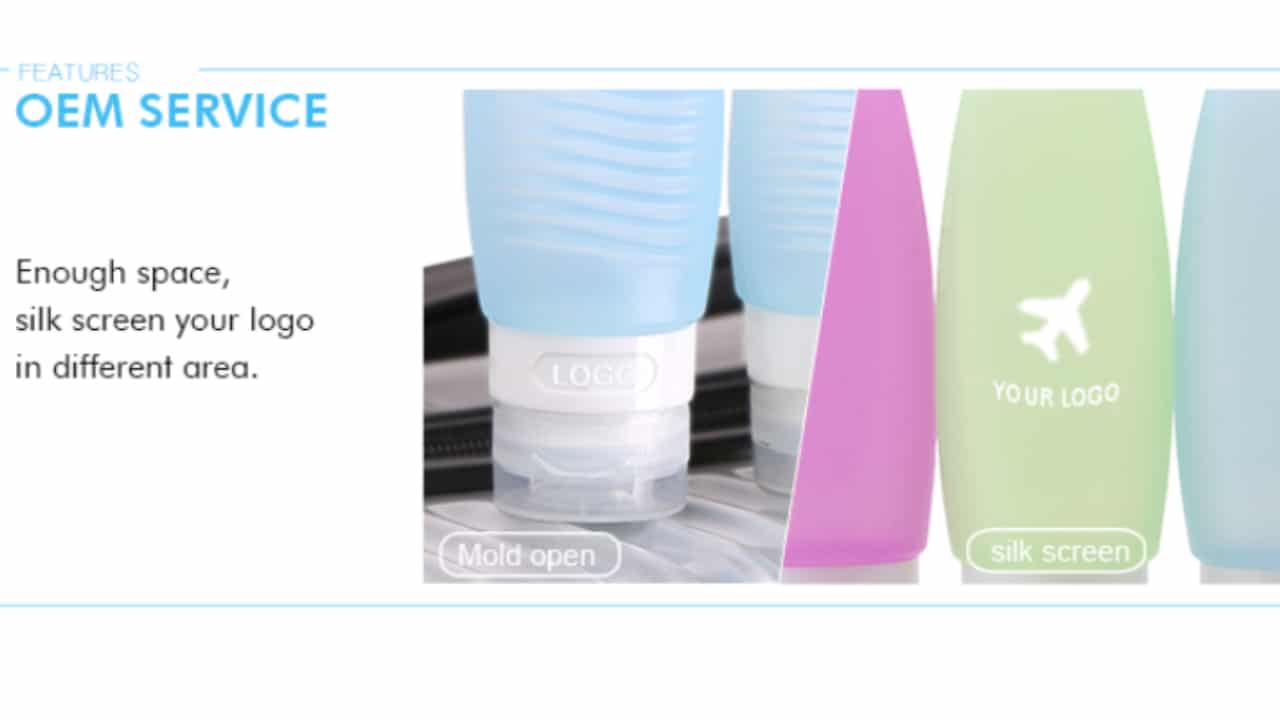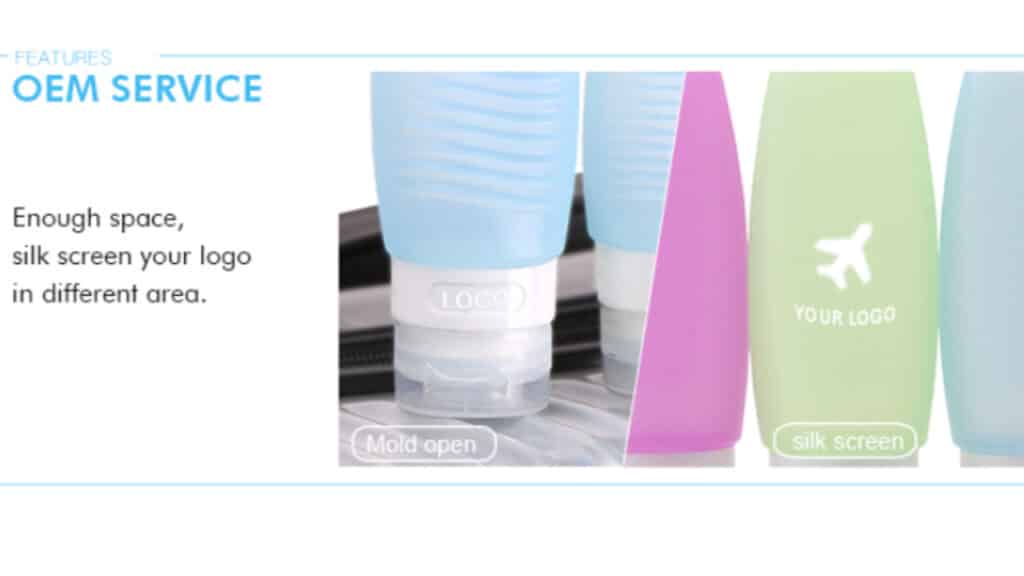 6.   Label
If you've got a never-ending list of liquids to carry, this feature is for you. The label is helpful in avoiding confusion when you have many bottles with similar appearances. Instead of guessing, you can simply read the label and quickly identify the right one.
Silicone Vs. Plastic
You might wonder, "Why is silicone preferable to plastic?" Well, there are research-backed explanations to your question. For your general idea, silicone has excellent flexibility and is durable. It has a high thermal resistance and is eco-friendly. The list goes on. Let's discuss the advantages of silicone shampoo bottles over plastic ones.
Advantages of Silicone
Below are the six main advantages of silicone.
1.    Thermal Stability
Its thermal stability is a result of silicone's exceptionally stable chemical composition. The siloxane bonds (alternating silicon and oxygen atoms) that make up the silicone backbone are very strong and stable. This highly stable structure contributes to silicone's ability to resist heat.
In contrast, plastic bottles are prone to breakage. This is because of their thermal instability and inability to resist extreme temperatures. When provided with high temperatures, you'll observe how easily plastic bottles start to deform, which is something you don't want.
2.    Freezer Safe and Oven Safe
Researchers claim that plastic leaches out toxic chemicals under extreme temperatures. Yet, silicone shampoo bottles promises to be different. They don't leach out chemicals even at extreme temperatures. Moreover, silicone's coiled molecular shape make for excellent resilience to cold temperatures.
3.    Dishwasher Safe
Silicone shampoo bottles are here to make your life better. They are non-toxic and don't leach out toxic substances. Once used, all you have to do is toss these bottles in the dishwasher and call it a day!
4.    High Tensile Strength
Unlike plastic, silicone possesses high tensile strength. It has high resistance to pressure and doesn't break or shatter under high pressure. This is a must when traveling, as it provides extra safety for your items.
5.    No Risk of Bacteria and Easy Sterilization
PETE or PET plastic is the main component of plastic bottles (polyethylene terephthalate). These substances leak BPA and heavy metals into the liquid. It also impacts the balance of human hormones.
Additionally, washing or disinfecting disposable plastic bottles is impractical due to temperature instability. It will start to break down chemically. In contrast, silicone shampoo bottles non-toxic and BPA-free. Hence, ensure the greatest safety.
6.    Highly Inert
Silicone rubber is an inert substance that doesn't react with many chemicals. It is also hypoallergenic, making it a perfect substitute for plastic. This is a plus as most of your shampoo bottle components come in contact with skin.
Where To Buy Silicone Shampoo Bottles?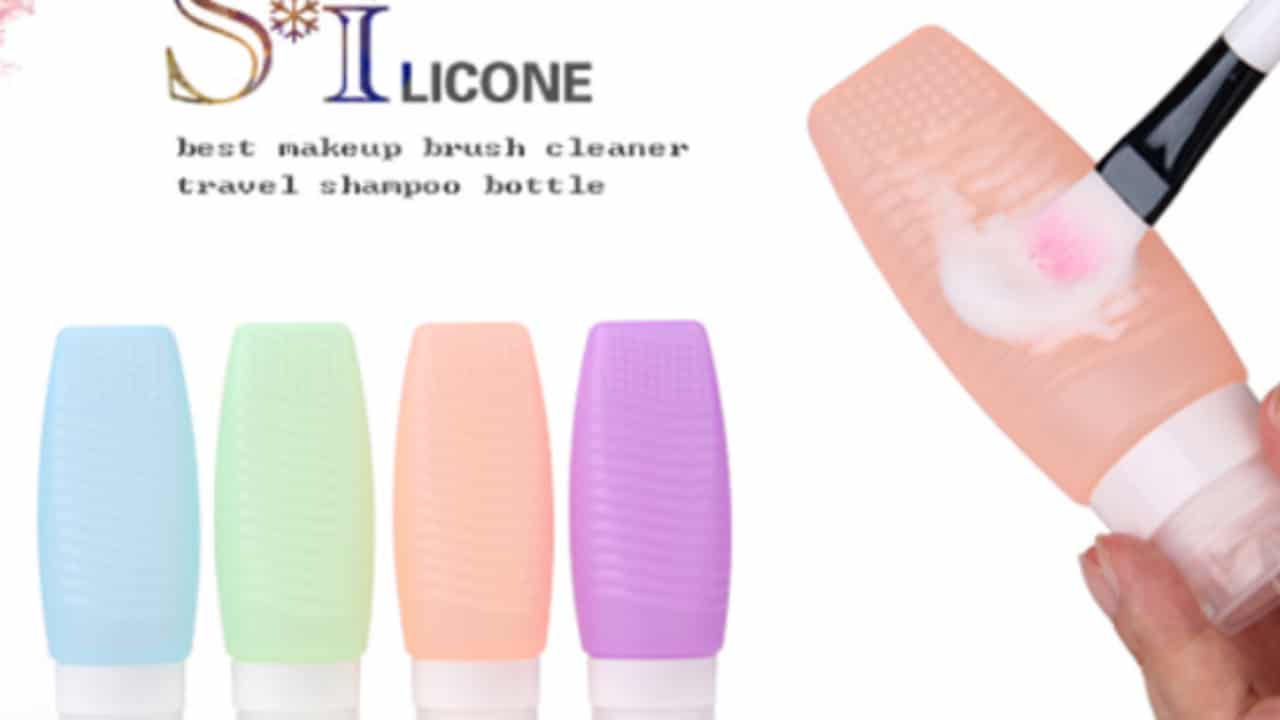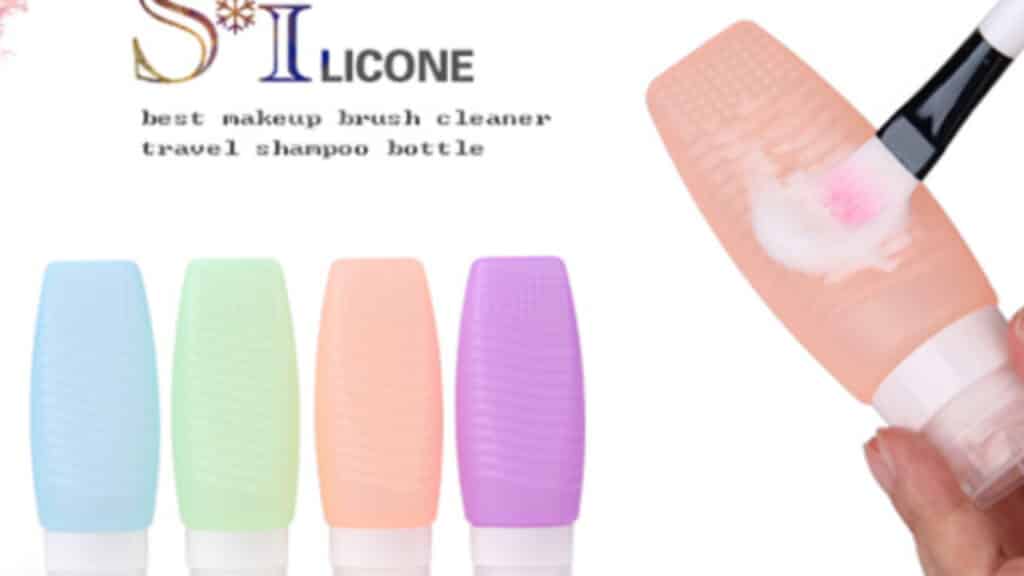 Here comes the million-dollar question. Where can you buy your dream shampoo bottles when the internet is full of scams? The short answer is to buy from trusted sellers. Most of the sellers don't uphold their claims and don't offer the best quality. Where you get the best quality, you pay the high price.
Therefore, go for the manufacturers you already trust. This will ensure you get the best quality at the most affordable price. You can check out our range of the best silicone travel bottles and even get customized ones. Yet, you can do research and look for other companies as well.
Conclusion
Are silicone shampoo bottles worth buying?
Let's analyze the features before answering. They are durable, lightweight, and, most importantly, leak-proof. Furthermore, they are TSA-approved to save you from the hassle of repacking them at the airport. Lastly, they are non-toxic and BPA-free. Hence, they are 100% safe for your products and skin.
Moreover, you have the advantage of customizing every bit of these bottles. Whether it's for corporate gifts or any other purpose, you can have it done. Also, do you remember that you can choose your color palette for these bottles?
So, yes silicone shampoo bottles are worth buying whether you are a traveler, a house-wife, or an office person.