Customized PVC bookmarks paper clips
1)Material: soft PVC charm+clip.
2)The PVC cover is 2D/3D or printing.
3)We welcome you to customize your products and the color can choose.
4)MOQ: 1000pcs.
Paper clip use for promotion gifts and document etc welcome to customized your products.
All trademarks just for reference.
More about customized PVC bookmarks paper clips
Customized bookmark paper clips, perfect for schools & offices everywhere.
A bookmark Paper clip is a thin marker, used to keep the reader's place in a book and to enable the reader to return to it with ease. Promotional Magnetic Bookmark paper clips, a simple but effective, ideal for mailings. Never lose your page again! Kept in place around the page using a neat. on-slip magnetic closure. Great for all kinds of promotions. Perfect for schools & offices everywhere.
Customized your Cartoon paper clips as incentive gifts to students or children with good performance.
A bookmark is a thin marker, used to keep the reader's place in a book and to enable the reader to return to it with ease.
Promotional Magnetic Bookmark's simple but effective, ideal for mailings. Never lose your page again! Kept in place around the page using a neat. non-slip magnetic closure. Great for all kinds of promotions. Perfect for schools & offices everywhere.
Magnet bookmarks paper clips are having a moment. Or rather, they've been having a moment for a bit. Magnetic bookmarks are, for the most part, inexpensive, and can be made into a wide variety of fun designs. But what's likely making them so popular is a combination of the fact that they stay in place without marring book pages and the fact that so many are used alongside bullet journals and other awesome planners.

Top Creative Uses for Personalized bookmark paper clips
Personalized bookmarks paper clips aren't only for marking your place in the book or magazine you're reading. But you really don't have to be an avid reader to appreciate custom bookmarks paper clips no matter how or where you received them, or to give them out to others.
While some people have drifted right by our table at craft shows saying. They're pretty, but I don't read; many others have stopped and purchased a few pluses that gave us some great ideas for using them that we hadn't thought of.
So we're giving you those creative bookmark paper clip ideas for you to use bookmark paper clips in your business, at a party you're hosting, around the holidays, and any number of ways besides hiding them always in books.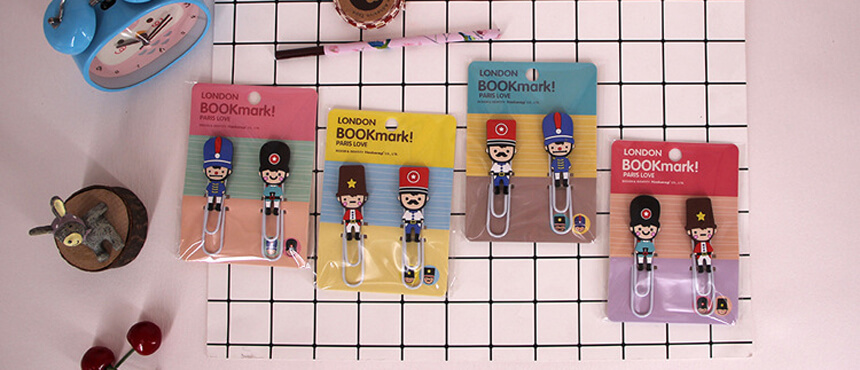 Give personalized bookmark paper clips as Gifts
Personalized bookmarks paper clips are an easy and creative way to attach a tag to a gift, whether it's a holiday or special occasions like a wedding, anniversary, or birthday party. Custom bookmarks paper clips are a great add-on to a gift certificate from amazon.com or Barnes and Noble. Actually, kids love bookmarks paper clips and so do college students who still use hard copy books and not iPods or Kindles. And since most students have more than one book they need to mark a place in, for different classes, why not give them a couple of different personalized bookmarks paper clips, one for each class.
Give them to Members of Your Reading Group
Obviously, members of reading groups will appreciate new bookmark paper clips for their book of the month. Give them a new one every month with the name of the book they're reading and personalize it with their name.
Awareness campaigns and Fundraising Drives
Make personalized cartoon paper clips with your group's name and logo, the organization's chapter number, and tagline or special quote that has to do with that particular fundraiser. If you give out special bags with freebies in them like imprinted pens and notepads, add laminated bookmark paper clips or two to the bag in addition to anything else you're giving away.
Raise Funds for a School or Community Sports Team
Almost every school sports event has a table set up where they sell soft drinks, sandwiches, and snacks. Some teams set up tables where they sell custom T-shirts and other items with the team logo on them. Add personalized bookmarks paper clips to this table and sell them too. Since laminated bookmarks are cheap to buy in bulk, you can mark them up from $.85 or $1.00 to $ 3.00 each and make a nice profit.
Create a Matching Gift Sets
If you're giving a small item as a gift, like a book or a gift card, or just about anything really, add a laminated bookmark to the gift for a set or just a little added personal touch to the gift.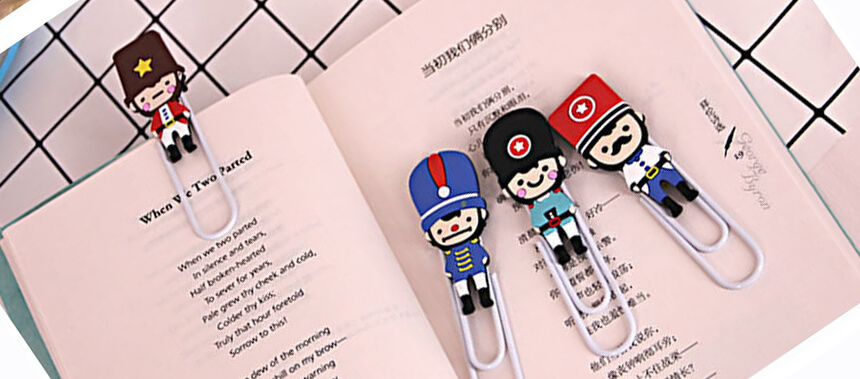 Use personalized bookmark paper clips for Party Invitations
Get creative and ask your guests to "bookmark the date" with custom personalized bookmark paper clips. Add magnets to the backs of the bookmarks paper clips so your invitees can put them on their refrigerators.
Add Bookmark paper clips to Matchbook Favors
A lot of people use custom imprinted matchbooks for favors for just about anything, like anniversary parties, baby showers, and for wedding favors. If you're planning to buy matchbooks, have laminated bookmarks paper clips done to match, then simply tie them together with ribbon or raffia for a nice favor package to give out at parties, showers, or weddings.
Special Laminated Bookmarks paper clips for Memorial Services
Give friends and family beautiful cards or bookmarks imprinted with a photo of the departed loved one and s special verse or poem that commemorates their life. The bookmarks paper clips can be included with a program of the service or instead of a program. Some family members may appreciate the bookmark paper clips because it's just a little different from a standard paper that some funeral homes provide, and they can be included in a family Bible, album or scrapbook.
Use Personalized Bookmarks paper clips in Your Business
Bookmarks paper clips can be given to anyone, no matter what business they're in. And there are a lot of business owners that use laminated bookmarks in their businesses for advertising promotions. Business owners often thank their clients with a follow-up postcard or letter. Add custom bookmark paper clips with your follow-up material for a special touch.
Use Bookmarks paper clips with eBay Sales
If you have a business on eBay and ship items to your customers, drop a laminated bookmark paper clips into the package with your contact information on it to say Thank you for your purchase.
Holiday Stocking Stuffers
Stocking stuffers are always smaller gifts that often aren't wrapped but simply placed or "stuffed" inside the Christmas stocking and later dumped out by excited kids-and parents too sometimes!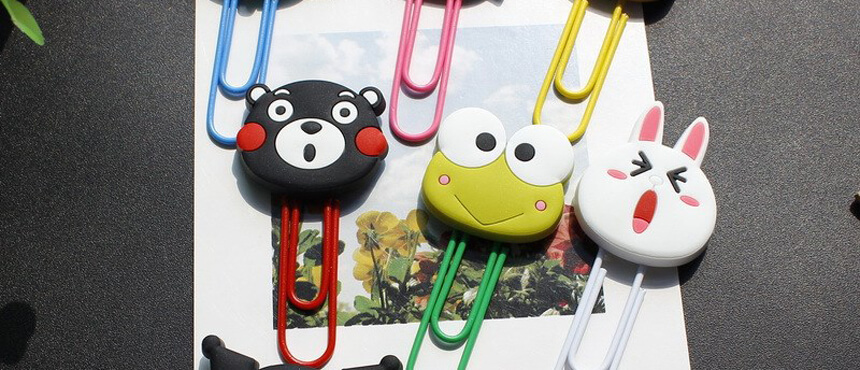 Entice Your Customers With Colorful Bookmark paper clips Printing
Bookmarks paper clips are used as a smart way to categorize, refer and manage documents. The can be used in book reading as well. In fact, their main usage is book reading as they offer an easy-to-use tool for keeping in mind the page number of the book you read. Bookmarks paper clips come in various varieties. They can be informative, promotional, or decorative. They may even have ribbons attached to them for ease of use.
There are various companies that offer bookmark paper clip printing services. As bookmarks can be used as a cost-effective tool for marketing, their demand has greatly increased. There are many things to take care of while creating stunning-looking bookmark printing designs. The basic things to take care of include the design, content, and printing quality. It is very essential that a very good combination of these qualities should be used in order to print bookmarks without a match.
Those companies which make use of soft marketing may also prefer to use custom bookmark printing service as it will allow them to modify almost every aspect of the bookmarks to be customized according to their specific needs. Bookmarks are used on daily basis by a wide variety of customers. For example, they are used extensively by book readers, library staff, students in schools and colleges, copyeditors at publishing houses, and many others.
Printing, perhaps, is the most important factor for the success of any bookmarks print project. It requires the use of the latest tools and technologies in the printing field in order to get outstanding bookmark designs printed with exceptional quality. Techniques like full-color CMYK printing, glossy or matte finish. The use of vinyl material, reflective paper, or see-through paper also gives an extra advantage to bookmark printing for the purpose of marketing.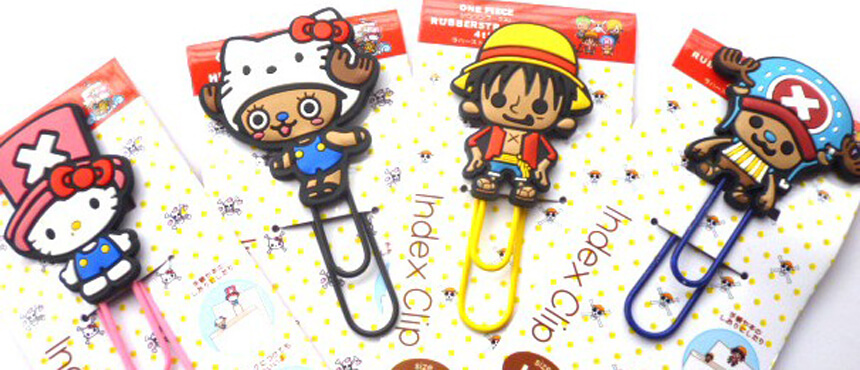 Novelty Items-Be Original and Stand out in the Eyes of Your Customers
If you would like to impress a potential client and make sure your organization remains in his memory, it is preferable to not choose a simple giveaway that everyone is used to, but something interesting, unique, even funny. Yes, even in the sphere of business a sense of humor, a cheerful attitude to the world around, and a friendly spirit are highly appreciated. You will surely attract the attention of your customers if you choose the right method of promotional advertising for your company.
Sometimes it is nice to use branded products as novelty items. You can use any and all sorts of things for this purpose: flashing buttons, illuminated key rings, door hangers, magnetic bookmarks, CD cleaners, ice scrapers, printed balloons, and many, many more.
One of the advantages of this sort of simple and light-hearted branded production is that you can afford it even with a very limited budget. Things that are interesting in themselves do not have to be expensive to catch the attention of your clients and to bring a smile to their faces. And, of course, to be imprinted in their memory. Lighted necklaces, playing cards, originally shaped pens, even temporary tattoos—everything can serve your purpose.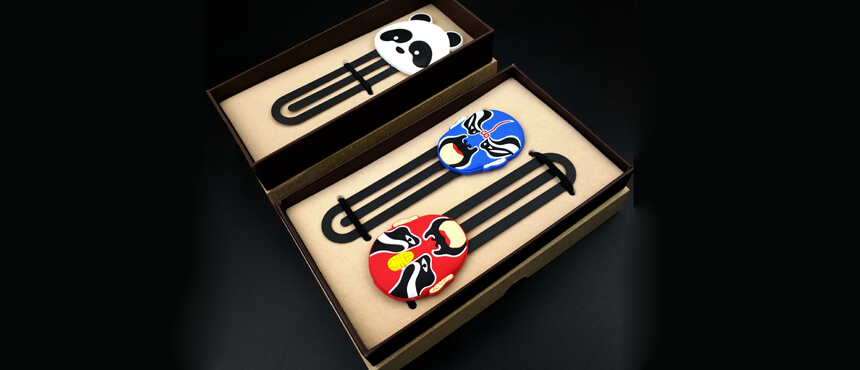 Novelty items are great for everyday use—stationary, for example, is something that your employees, clients, and partners will gladly take. All sorts of pens, staplers, bookmarks, pencils, sharpeners, scissors, and memo clips can be designed in an original way, pleasant and relaxing to look at. A pen can have a translucent body, or be decorated in some exotic style, for example with a bunch of flowers on top.
Such an arrangement will always make everyone associate you with warmth, thoughtfulness, and caring. Remember not to carry this relaxed tonality too far, or you will give an impression of light-headedness and an unreliable attitude to business. Novelty items are a great choice-but in the right situation, under appropriate conditions.
They are very useful during holidays, celebrations, anniversaries and so on. Uplifted moods and cheerful similes make a perfect atmosphere for giveaways. Distribute balloons with your logo on them, glowing bracelets, necklaces, mirrors for women, puzzles for kids—nothing can stop your creativity and inventiveness.
The Christmas season is a wonderful time for distributing novelty items with your logo on them: they will contribute to the joyful atmosphere and will remind people about your company during the celebrations and afterward. Santa Claus hats, Christmas tree decorations, postcards, magnetic decorations for the refrigerator—all these are items a clever businessman will turn into powerful instruments for his promotional campaign.
Do not forget about the children of your clients and partners—they will definitely appreciate a cute and interesting gift. Money boxes, flashing yo-yos, t-shirts, bookmarks paper clips, and many other things will bring a lot of joy to the children and eventually to their parents.
Do not hesitate to give an interesting gift with your logo on it, the sort of thing which relaxes and clears the mind during a long working day. Rubber jelly stickers which can be stuck to any surface, even the computer screen, are a wonderful choice! Just let these novelty items contribute to your success, and you can witness their effectiveness first-hand.