Soft Case 3D Creative cartoon power bank
Make your brand stand out by customizing a unique Cartoon Power Bank for your company or clients. From the simple to the truly one-of-a-kind, we carry an array of custom power banks, mobile chargers, and USB charging cables in a variety of sizes, materials, colors, and capacities. Our portable mobile chargers and charging accessories are highly customizable; well suited for your company logo, name, or website URL.
A perfect on-the-go solution for frequent travelers or businesses, our backup mobile chargers are specifically intended to work with all handheld products, Including All Android Smartphones,iPhones, MP3 Players, iPods, Tablets, iPads, and even Cameras. Hand out these personalized power banks at trade shows, conventions, and other industry gatherings to brand our business and promote your company. Your prospects will be delighted when they receive these sophisticated and highly practical promotional items.
Feature:
Small MOQ:   200PCS for a custom design.
· Cartoon PVC power bank is excellent and exciting as a gift for friends, family, colleagues.
·Full Compatible--Grade A quality lithium batteries can provide enough saturation power Bluetooth speaker and headphones, digital cameras, etc.
·Rechargeable batteries, more than 500 life circles, the power can be still 80% remain after 3 months storage.
·Automatic sleep, non-working state automatic dormancy, prevent power loss.
·USB port power supply output, plug in the cable can be realized portable, ready to charge.
Specifications:
Shell Material:      Soft PVC
Battery Type:        Lithium battery
Battery Capacity:  mAh, it can as your request.
Output current:    5V/1A
Input current:       5V/1A
Color:                   Any Pantone colors, welcome to customize your design.
Shape:                  Customized design as your request.
Size:                     (Length x Width x Thickness)
Promotion Portable PVC Creative Cartoon Power Bank show:

 Portable Creative Cartoon Power Bank working show:

What is a Creative Cartoon Power Bank and what can they charge?
How Creative Cartoon Power Banks Work Diagram Portable Power Banks are comprised of a special battery in a special case with a special circuit to control power flow. They allow you to store electrical energy (deposit it in the bank) and then later use it to charge up to a mobile device(withdraw it from the bank). Power Banks have become increasingly popular as the battery life of our beloved phones, tablets, and portable media players is outstripped by the amount of time we spend using them each day. By keeping a battery backup close by, you can top-up your device(s) while far from a wall outlet.
The Creative Cartoon Power Banks we're talking about is good for almost any USB-charged device. Cameras, GoPros, Portable speakers, GPS systems, MP3 players, Smartphone, and even some tablets can be charged from a Power Bank-practically anything that charges from USB at home can be charged from a Power Bank-you just have a remember to keep your Power Bank charged, too!
Power Banks may also be known as Power Stations or Battery Banks, too.
Portable Creative cartoon Power Bank custom design chart effect show:





More fun gift ideas set: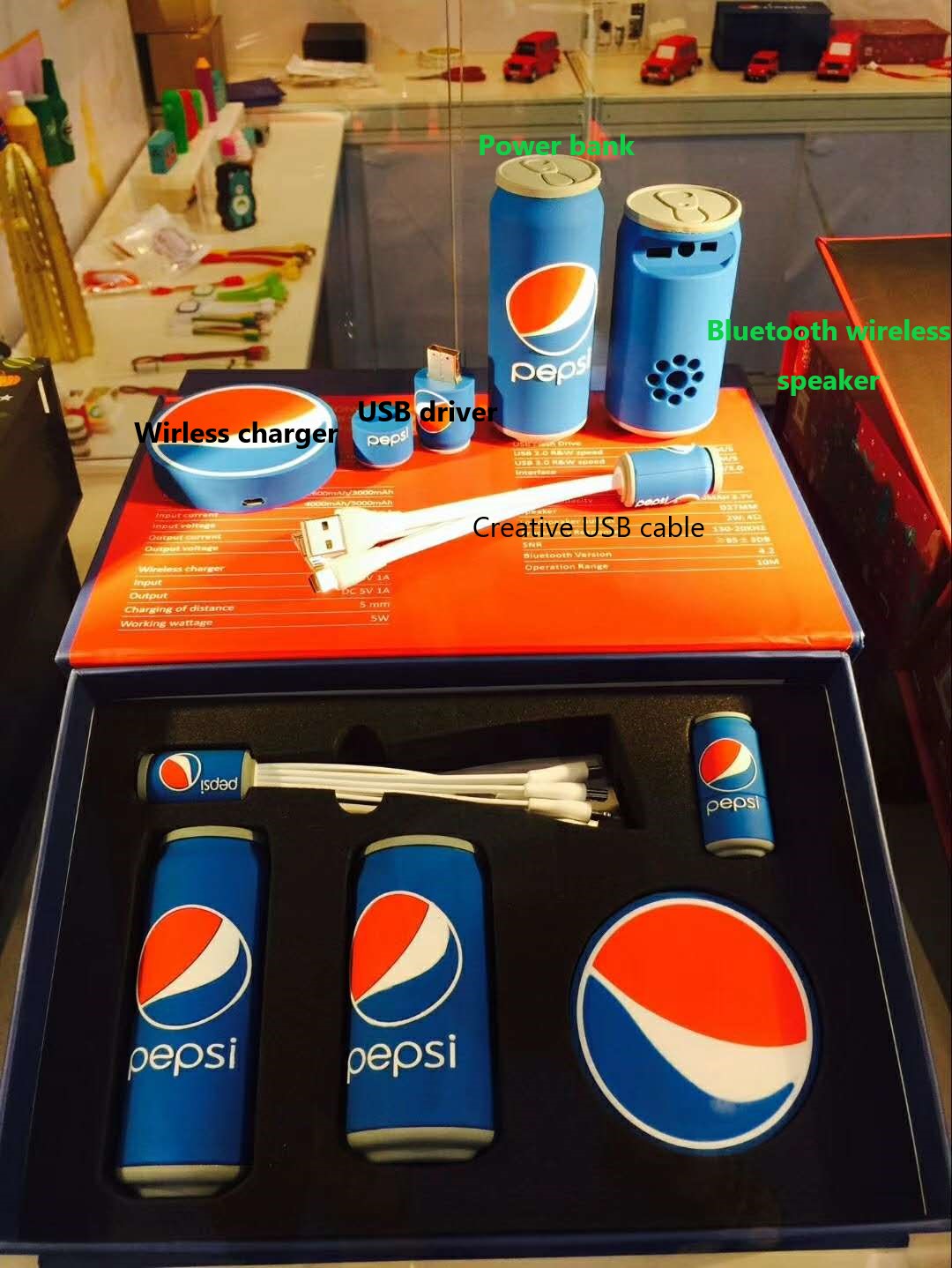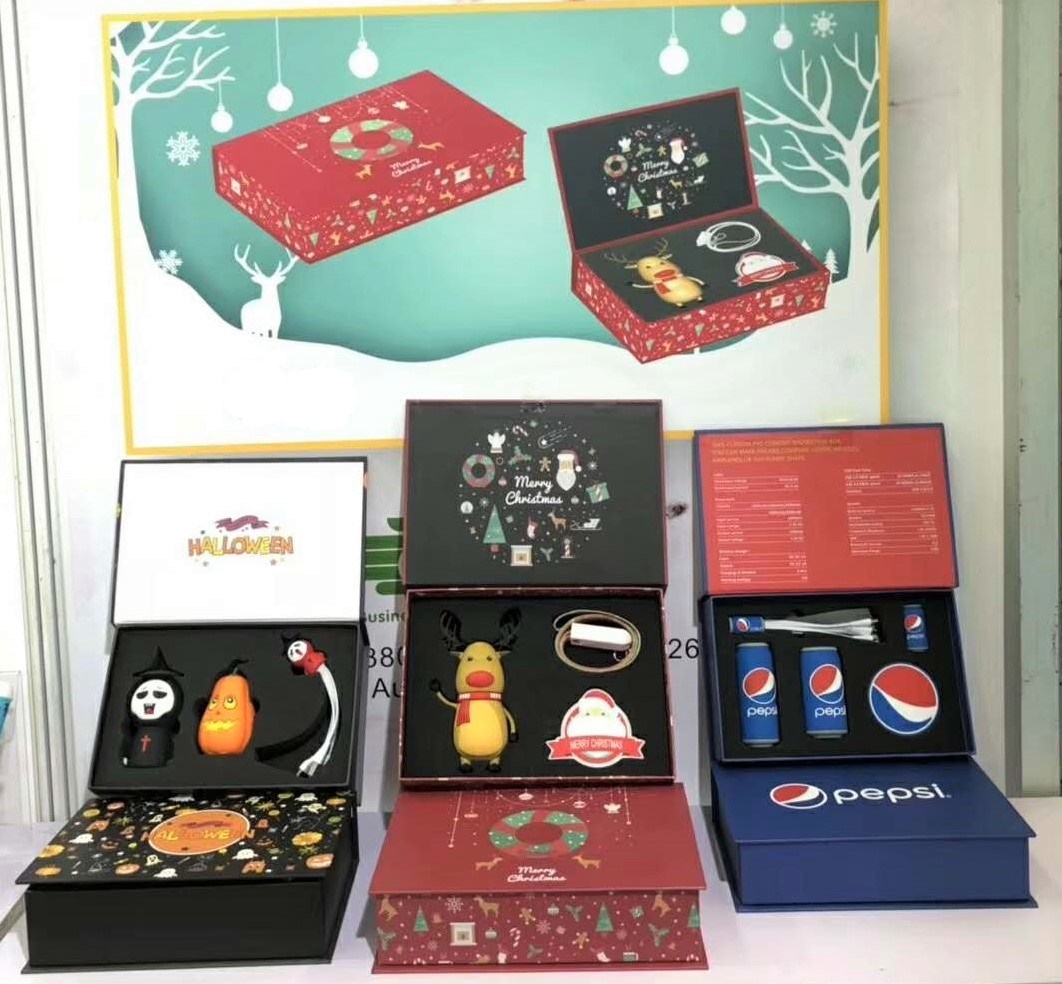 What types of Creative Cartoon Power Banks are there?
Cable Chick specializes in two of the three major types of Power Bank found on the market today:
Our specialty is the Universal Power Bank. They come in many sizes and configurations which can be tailored to your device requirements and to your budget.
We also carry a Solar-Charged Power Bank. They have photovoltaic panels which can trickle-charge the internal battery when placed in sunlight. Solar charging isn't fast, so they can usually charge via cable as well.
The third type of Power Bank is the older-style battery phone case. While they can be handy, this type of Power Bank has very narrow device compatibility, so Cable Chick does not stock them.
How do I charge a Creative Cartoon Power Bank?
Power Bank Charging Diagram most commonly, a Power Bank will have a dedicated input socket for receiving power. This power can come from a USB socket on your computer but may charge faster when using a wall socket adapter. We most often see Power Banks use a Mini or Micro-USB socket for charging, and full-sized USB sockets for discharging. On very rare occasions, Power Banks can use the same socket for input and output, but this is rare and should not be assumed of any Power Bank, as trying to force power into an output can damage the battery. Always check the manual for specific instructions if you're not able to find a clearly marked input socket.
Depending on the capacity of the Creative Cartoon Power Bank and its current charge level, it can take quite a while to fill up. For example, a 1500mAh rated Power Bank should take about the same time as your typical Smartphone to charge. For larger banks, this time can be doubled, tripled, or quadrupled. Most Power Banks have both an LED indicator to show when they are at capacity, and a safety cut-off to prevent overcharging and overheating. Whenever possible, remove the Power Bank from the charge when it is full, or at least avoid leaving it connected long-term after its full. Ambient temperature and power flow will also affect charge times, so it's best to keep it topped off regularly.
Some Power Banks don't work well with high-capacity chargers(like the ones that come with iPads). Trying to fast-charge a Power Bank from a 2A charger can result in damage to the internal circuitry, which isn't covered by warranty.
How long does a Creative Cartoon Power Bank last?
This is a bit of a loaded question. There are two important life expectancies to consider:
The number of charge/discharge cycles a Cartoon Power Bank can reliably perform in its lifetime.
How long a Creative Cartoon Power Bank can retain its charge when not in use?
The answer to the point one can differ between models of Power Bank, their internal components, and the quality of their manufacturing. We try not to stock Power Banks that have fewer than 500 charge cycles in them. This would allow you to charge a device from the Power Bank every day for 1.5 years before it started to lose its ability to hold charge long-term. Better and more expensive Power Banks can last longer, while smaller and cheaper units may fall short depending on their treatment. Power Banks are generally not used daily, so they often last much longer than 18 months in real-world usage patterns.
Point two depends on the quality of the controller circuitry and battery cells good Power Bank can hold a charge for 3 or 6 months with minimal loss. Lower quality Power Banks may struggle to retain a useful charge of more than 4 to 6 weeks. In this regard, you get what you pay for, and if you need a long-term emergency power supply consider increasing your budget to ensure you're not going to be caught short. Most Power Banks will slowly lose charge over time, to a degree influenced by the environment and their treatment. For example, leaving a Power Bank in the car where the temperature can fluctuate greatly over time can shorten its lifespan.
How many times can a Creative Cartoon Power Bank charge my device?
At Cable Chick, we use an icon system to indicate how many device charges you're likely to get out of a Power Bank before it needs to be recharged. Our figures are based on a formula that assumes an average device capacity of 1500mAh, a device power level of no less than 20%, and an 80% Power Bank efficiency rating. Many Power Banks boast efficiency ratings up to and over 90%, but we find that real-world usage in Australian climates typically ends up with an 80% efficiency rate. We also like to err on the side of caution to give you a conservative estimate rather than make outrageous claims. Generally, the bigger the Power Bank and the smaller the device you're charging, the more goes you get. Other factors can also improve or limit the discharge potential of a Power Bank, so look after them and they'll work better for longer.
Li-Lon & Li-Polymer
Lithium-Lon and Lithium-Polymer batteries are the most common rechargeable cell types found in Power Banks. Lithium-Lon cells are generally cheaper and limited in mAh capacity, while Lithium-Polymer cells can be larger and don't suffer from a memory effect over time.
Efficiency
When power is transferred, there is always loss due to resistance. Power Banks are not able to transfer 100% of their actual capacity to a device, so we factor in this loss when calculating how many times an average device can be charged from a fully powered Power Bank of any given size. Efficiency ratings differ between Power Banks based on their cell type, component quality, and environment. Ratings between 80% and 9-% are the current industry standard. Beware of suspiciously low-cost options claiming efficiency ratings of over 90%.
Device Depletion
This is the state of the battery in the device you wish to charge. The lower its power, the more a Power Bank has to work to bring it back to life. We consider charging from 20% to 90% a full charge, as the efficiency loss increases beyond these points, leading to wasted charging potential. Going from 5% to 100% can take exponentially more power.
Power Banks and Reasons to Have One
A power bank can be defined as a mobile charger that can be pre-charged to be used to recharge laptops, tablets, and phones later. This handy gadget can help you charge gadgets without having to plug into the electric socket. It is an important gadget in cases where there are power issues or when one is traveling.
How to charge the Cartoon power bank
Charging is done in the normal way. You have to connect to the power outlet. Many are also USB-powered so that you can charge it using the most common chargers today. There are some that can be used on laptops and they can be charged using adapters that are supplied with them. There are also some solar-powered ones that still use the standard charging method.
USB Creative Cartoon power bank
This is a power bank that can be used to charge all kinds of products that have a USB connection. You simply connect the cable that is used for your tablet or Smartphone to the bank and it will recharge. In some, you will have to press a button to start charging. You can only charge when you have pre-charged it. Most of them have LED lights to indicate progress.
Most of them come with connectors making it possible for you to charge your game consoles, your cameras, tablets, and even smartphones.
Laptop power banks
Laptop power banks come with an adapter to connect to the main and to the laptop when the need arises. There are connecting pieces that make it possible to charge. You should go through the description to find one that is most suitable for your laptop.
How Creative Cartoon power banks work
A power bank has one or a number of lithium-ion cells. They function just like the usual rechargeable batteries and can be charged using the supplied adapter or cable or through USB.
How long can the Creative cartoon power bank last?
How long they last is dependent on their abilities. There is the mAh that indicates the power. When the power is great, it means it will be able to charge more. It also depends on the device that is being charged. A good example is a digital camera. It has a very limited capacity. The phones and tablets have a greater capacity while laptops require a lot of power.
To know for sure, then you will have to understand the battery power of your gadget.
How long should the recharge take?
Again, this still depends on its capacity. It takes a longer time to charge it with a greater capacity than one that has a limited capacity. The LED lights included indicate when it is full. You can allow it to remain in the power socket longer even if it already indicates that it is full. Also, if it is new, leave it charging for a whole night.
5 essential Points You Need To Consider Before Buying a Creative cartoon Power Bank
Every New Year mobile phones are taking birth at a high pace. It's a result of innovations in the field of technology. But, then the only thing we lack is in the improvement of its battery life. The battery life does not seem to get better. To keep your Smartphone/tabs/or USB devices stay alive all day long, you need a power bank. They're available in all shapes, weights, and capacities. The five essential points are as follows:
Portability:
Some power banks are small and light in weight to easily slip into our pockets. Some of them just slung in a bag. Consider their weight and try to avoid large designs only if you're going to carry it every day.
Capacity:
Always be aware that a power bank will never deliver its full rated capacity to your device. The energy is lost due to the generation of heat and voltage conversions. Some of them are expected to achieve only about 70% efficiency. In such cases, a conventional 10,000 mAh power bank will deliver only 7000 mAh of power whereas the best one may offer about 90% efficiency. So it's important to check your gadgets' battery specification to estimate how many times you can get your device charged fully.
Charging and Recharging:
When it comes to recharging the PB, the higher the input rating, the more quickly it gets loaded. For instance, a 1Amp input will give an output of 5W(5V for USB), and a 2Amp input will provide an output of 10W.
Not all brands but a few of them provide you with a USB charger in the box. If you don't get one, you can use the USB that you got with your phone/tab. Note that, a PB device with a 2A(10W) input will not recharge its battery faster than the one with a 1A(5W) information when used with an underspecified USB charger and vice-versa.
Additional features:
The best power banks support auto-on and –off mode functionality whereas more support only auto-on mode.
A Power button on their casing is typically used to light up to an LED flashlight(if the power bank has one) and a separate series of LED lights that indicates how much capacity is remaining. Go for the one with an LCD that tells you the exact remaining capacity, so that you never get caught short anytime, anywhere.
Price:
When it comes to price, it is not at all a barrier because the best power banks with useful features are surely going to be costly when compared to a regular power bank. It solely depends upon the devices that you're going to charge through your ability bank and buy a perfect one suitable for it.