Custom Cartoon USB Flash drive information:
1) Materials: Soft PVC case with different capacity drive
2)Various colors are available
3)Customized logos are accepted
The covers can emboss, deboss or print the logo for promotional gifts, advertising, souvenir gifts, and premium gifts, etc.
Introduction:
A USB flash drive mainly consisted of a flash memory data storage device. It is intergraded with a USB interface. These drives are removable and also rewritable. Moreover, they are also much smaller in size than floppy disks. It can be used for the same purpose as a floppy disk. But these drives are smaller, faster, and have thousands of times more storage capacity. It is more durable and reliable as it doesn't have any moving parts.USB ports are the best replacement for floppy disks. It has got lots of uses. Some of the uses of USB drives are as follows.
Personal data transport-it is used to transport personal files like documents, pictures, and videos. Medical alert information can also be stored in it.
Security is one of the important factors in storing data and information. Over here the data and information stored are most secured.
This is particularly popular among system and network administration. They load everything with configuration information. Moreover, the software used in it helps in recovering data and documents.
They can make applications run without any installation in host computers.
It can store music files and can be transported from one computer to another.
Nowadays custom Cartoon USB drives are also available. One may ask what it is. Basically, we all are aware of the fact that these often get misplaced. Naturally, it is small in appearance. Many people own more than one. It may happen that he got confused between two drivers. So mistakenly he took the wrong one where his required data are not stored.
As a result of which he will have to face many bad consequences. He may fall into an embarrassing situation. So here comes the importance of Custom Cartoon USB Flash Drives. Custom Cartoon USB Flash drives are available with a personal touch in them. In fact, it is the best item to gift somebody. One can write the name of the person concerned. So that next time he doesn't get it misplaced or rather get confused about it.
Today we all are living in the age of computers. There is hardly any person who doesn't use a computer. That means everybody needs USB drivers. So, in that case, it is indeed a very good idea to gift someone with Custom USB drivers. One can add some personal touch to it. The receiver will remember the giver throughout his life for this gift. That is the reason why custom USB driver has become so important among all.
These drivers are available in different colors and with different storage capacities. The price depends upon the storage capacities of these drivers.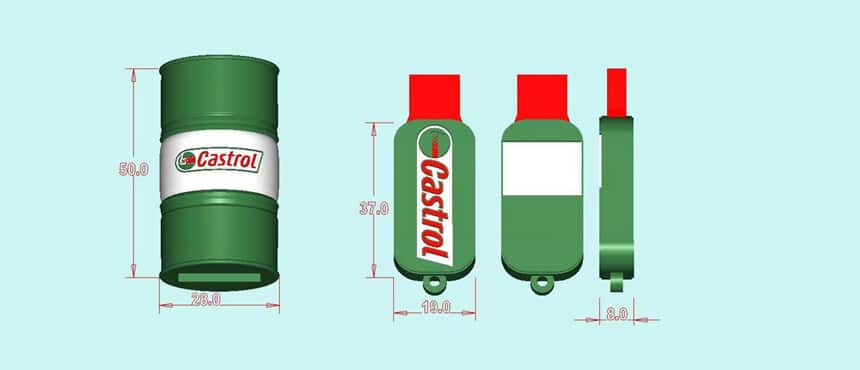 ---
                 
---
More fun gift ideas set for reference: