Sorry, we couldn't find any posts. Please try a different search.
Unique electronic gifts supplier
Electrifying Unique electronic gifts– Practical, functional, and highly cost-effective!
From Blind spot monitoring systems, USB Flash Drives Soft Case Power Banks, and more, companies or people all over are using them as novel gift ideas to drum up business and popularize their brands or safety driver. But the challenge often is: Where can you go to have these amazing gifts produced to the highest of standards? And who can produce them in truly customized forms at a cost-effective price point?
Well – we at OYI Gifts have you covered!
An endless array of unique electronic gifts to choose from
Here at OYI Gifts, we've got a range of electric and unique electronic gifts for you to choose from. We take your gift ideas and turn them into reality. And in doing so, we transform the way clients, employees, and business partners value your company name and your brand.
Here's just a sample of some of our electric and unique electronic gift ideas for your consideration: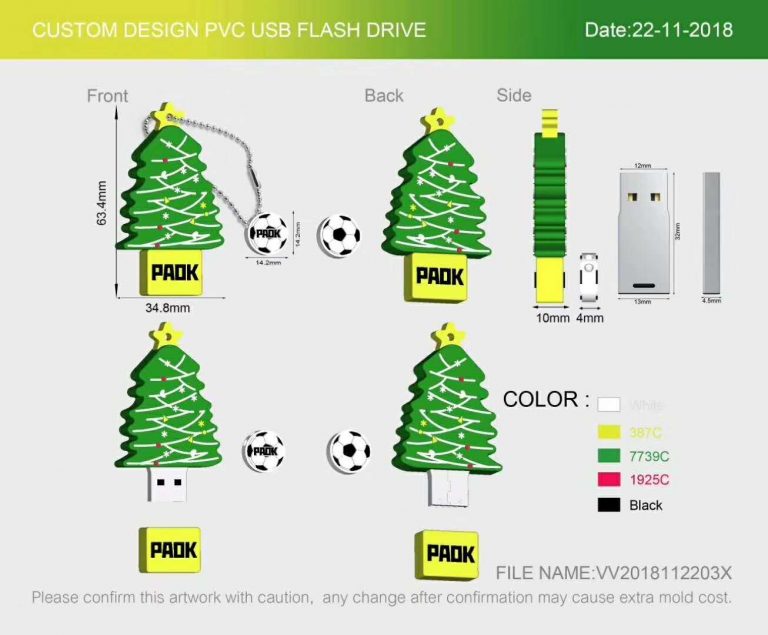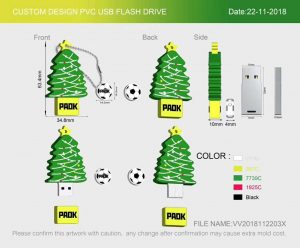 Cartoon USB Flash Drives: Let's face it - we are a data-loving society! From emails and work documents to pictures and homework…we love to produce them digitally. And for most of us, the easiest way to move around with our digital creations is to put them on a flash drive and take it with us! And when we want a flash drive…we really, really, really need one!
Using custom flash drives as giveaways and novelty gifts has become a standard marketing practice. At OYI Gifts, we have mastered the art of creating highly practical, functional, and affordable custom USB flash drives for every occasion. Whether it's a sales promotion event, a marketing drive, or a product or service information session – our creations will fit right into the occasion.
Our clients have used custom-built soft PVC Cartoon USB flash drives to promote their brands and raise product awareness. We can produce your custom Cartoon USB flash drive in any shape, size, color, and design imaginable. We'll create them to spec for any capacity that you want – from 64MBs to 10 Gigabytes of storage.
Use them to save company promo literature and hand them out at corporate events. If your business caters to millennials, hand them out to school and college kids to draw attention to your product or service.
No one refuses a USB flash drive – and everyone remembers where they got theirs from, especially if it has your company name and contact details inscribed on it!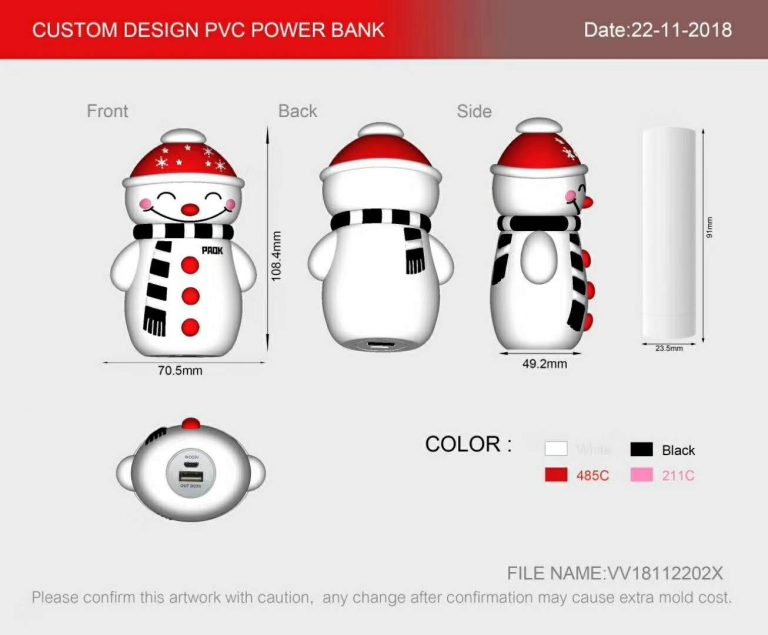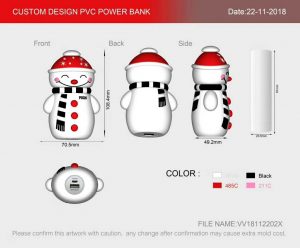 Soft Case Cartoon Power Banks: Anyone that uses an electrical or electronic device – smartphone, tablet, or laptop – knows what it is to be without power. In fact, when your device battery runs dry, you can literally feel "powerless!". And anyone that can empower a "powerless" person will be considered a true hero!
If you want to be that "hero" to your clients, customers, employers, and business associates, then why not give them a gift of a soft case power bank? Anyone who receives one of these gifts at a sales event or a marketing conference will thank you immensely. And because we can customize each soft case power bank with your corporate logo, name, and contact details – your company, its products, and its services will always remain on the gift-receivers minds!
The power banks we produce are compact, lightweight, and long-lasting. You tell us what you need, and we'll customize them from a wide range of features and functionality. We can offer you a wide range of personalized custom power banks, mobile chargers, and USB charging cables in an array of sizes, materials, colors, and capacities.
But that's not all that our electric and electronic gifts comprise. In fact, we can take almost any idea that you might have, and turn it into the most amazing soft, durable electric or electronic gift. For us, the sky's the limit! We work in consultation with our clients to bring their ideas to life in the most unusual ways.
If you have clients, customers, suppliers, or consumers that would like to receive specific items as unique electronic gifts – we'll make sure you don't disappoint them. That's what our designers and engineers excel at!
Why choose our electric and unique electronic gifts?
Our clients rely upon our expertise to deliver some of the most innovative ideas and designs for electric gifts.  Made from soft PVC and non-toxic materials, custom unique electronic gifts at OYI Gift are functional, attractive, and extremely cost-effective when ordered in bulk. We have the reputation of implementing the strictest manufacturing standards you'll come across in the gift manufacturing industry. It's no wonder that OYI Gift has earned the distinction of being the most reliable maker of custom gifts on the planet!
If your company needs something special in terms of an electric or electronic gift – either to offer its customers or for internal corporate use, then why not contact us and tell us how we can help you? With many years of gift customization experience under our belt, we'll probably be able to offer you some great advice too!
Best of all, when you deal with us – unlike some of our other peers - no order is too large for us. We'll be happy to assist you with any size of your order!