Popsicles with silicone Ice Pop molds
Say goodbye to store-bought ice pops and hello to healthy and delicious homemade treats with silicone molds. Making ice pops with silicone molds is a fun and easy way to enjoy the summer weather this year. Silicone molds are easy to use and a great kitchen tool that can be used for many other culinary creations.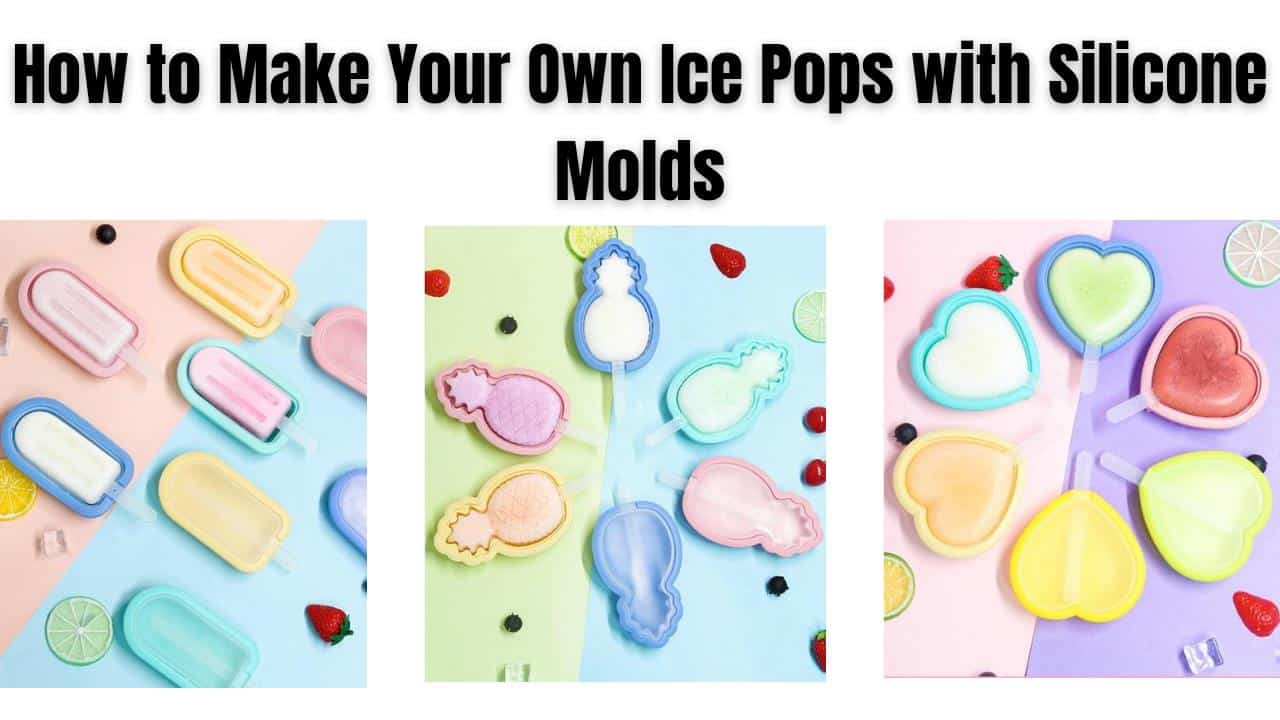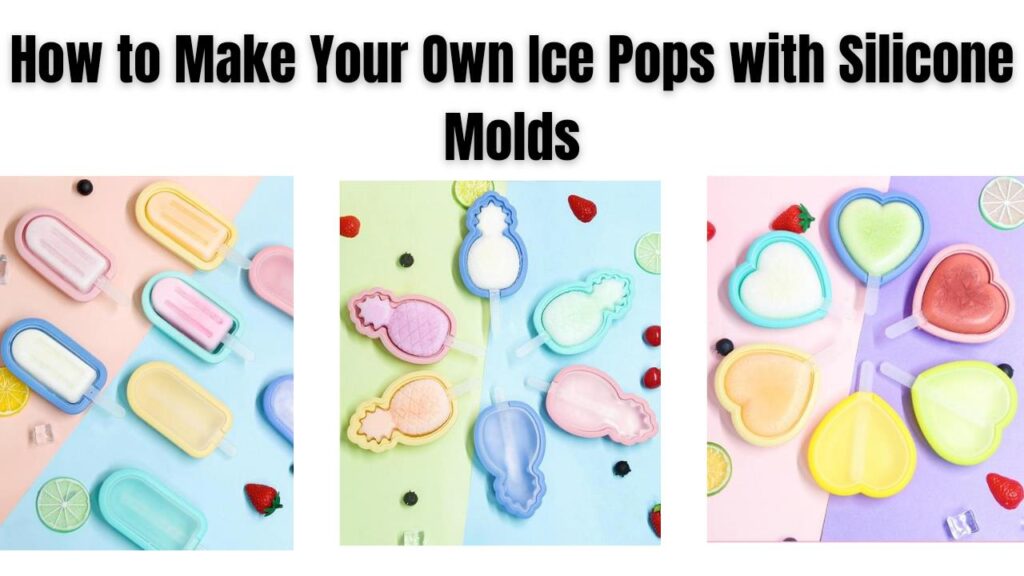 Making your own ice pops is really easy. All it takes is a bag of fruit and some silicone molds to shape them. Wondering how to make delicious ice pops? Don't worry; we've got you covered. This article has a step-by-step guide to creating ice popsicles. Plus, this write-up will help you assess why these molds are ideal for the purpose.
Benefits Of Using Silicone Ice Pop Molds
Silicone pop molds are the easiest way to make ice cream at home. The effort of getting to the supermarket to get ice cream whenever your kid screams are no more. With these ice lolly molds in hand, you can effortlessly create popsicles in the comfort of your home.
The best thing is that you will know that the ice cream your kid consumes is safe. Here are some top benefits of silicone ice pop molds:
The biggest benefit of silicone ice pop molds is that they are food-grade. One of the reasons for foodborne infection is the microbe inhabiting food molds. Fortunately, it isn't the case with ice pops with silicone mold, as it is BPA-free.
Silicone is easily sterilized. It does not let microbes settle down in the structure. Therefore, it eliminates all risks of food contamination.
Silicone ice pop molds are reusable. So you don't need to buy molds every time you make an ice pop for your family.
Another benefit is that silicone molds are dishwasher safe! They make cleanup super easy.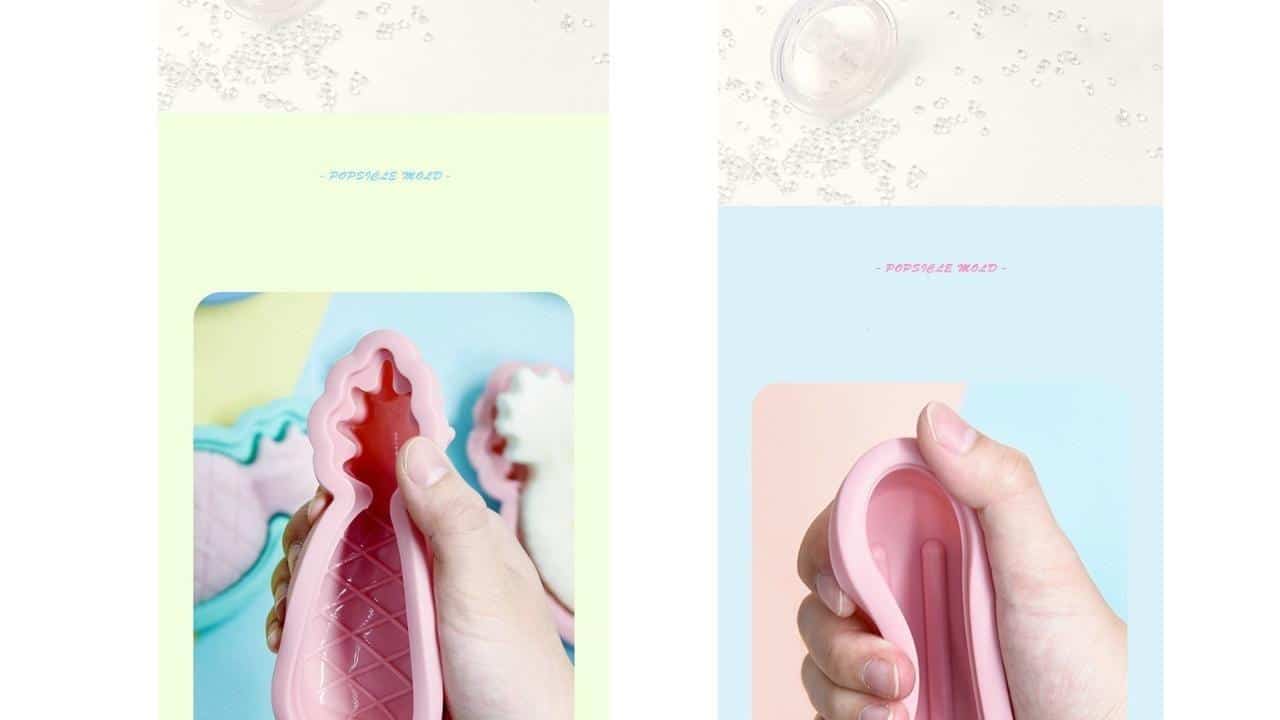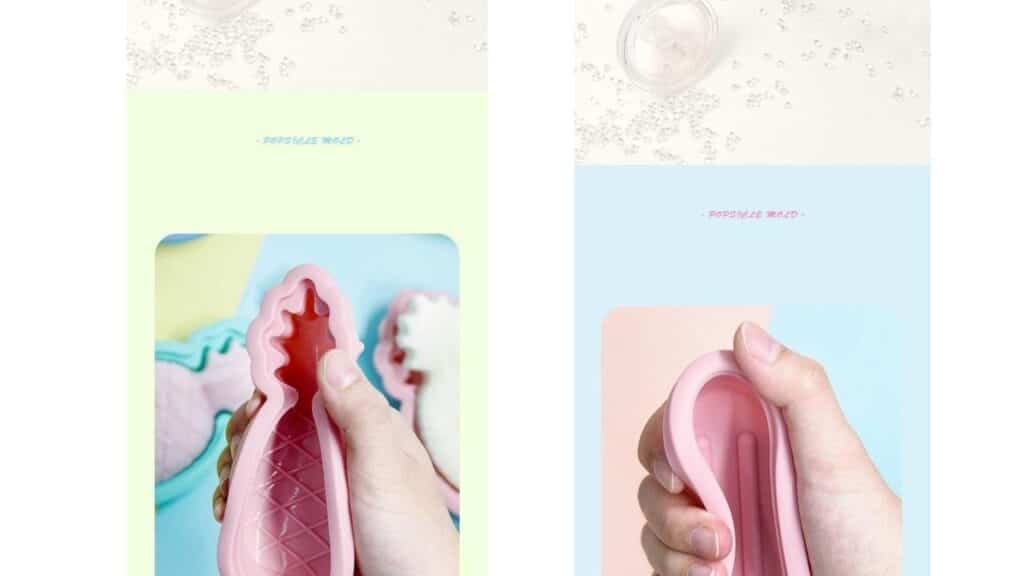 Silicone has a non-stick surface. Therefore, the silicone ice pop molds reduce the effort of rinsing off any leftovers from your favorite flavor combination.
The underside of the molds has a small lip designed specifically for gripping when removing your popsicles from the freezer, which makes removal even easier!
Another main benefit of using these molds instead of regular ones (or even plastic ones) is their cold resistance. These silicone ice pop molds can resist temperatures below 200 degrees Fahrenheit (-93 Celsius). So, if you're concerned about them breaking out before you get around to eating one–you can rest assured knowing these won't do any damage whatsoever!
Plastic molds are not versatile in terms of structure. Fortunately, silicone molds come in various shapes. Thus, you can get creative with your ice cream.
Unlike plastic molds, silicone popsicle trays are incredibly durable. Plastic can break or deform in case of any pressure. However, silicone bends along the force and retains its original shape after some time. That is one of the main reasons why parents call it "indestructible popsicle mold."
Creative Recipe Ideas For Silicone Ice Pop Molds
Using silicone ice pop molds isn't as dull as pouring and freezing. It is quite a productive process where you can try different flavors and combos. That is how different recipes come into existence.
The combos are only limited by perception! A few creative recipe ideas for silicone ice pop molds use fruit, like pineapple, apple, banana, and Nutella ice pops. Some of the ice pop mold recipes that you can try are as follows:
Pumpkin and Spice Ice Pops
This ice cream recipe gives an exotic flavor to the ice pop sticks. Pumpkin combines that nutty and spiced taste that makes the ice stick more of a spiced/roasted popsicle.
Cinnamon and Apple Ice Pops
The recipe here gives an ice pop that is comforting and delicious at the same time. The cinnamon makes it healthy and gives out a natural flavor. It is ideal for people to enjoy the ice cream sticks without compromising their health.
Green Tea and Peach Ice Pops:
A refreshing mixture of green tea and peach makes the popsicles sweet and triggering. Plus, it helps get that exotic and punchy flavor inside the ice cream.
Coconut Milk and Berry Ice Walnuts!
For those who don't know what this is, it's an ice pop with a chocolate bar inside. Along with chocolate, you get a combo of walnuts and coconut, giving the lollies a crunchy flavor.
Mango-Lime Ice Pop
Some people consider mangoes to be naturally made ice creams. What if you can use their essence inside ice cream? Or even better: combine them with lime! Mango-lime ice pop sounds delicious, and it never fails to surprise me due to its sweet and punchy flavor.
Coffee & Cream
This one is perfect if you want to try something new but don't want anything too exotic yet; coffee + cream = awesome combo!
Banana and Nutella Ice Pops
This recipe may seem odd to the general public. However, it never fails to surprise in flavor and taste. The popsicle recipe gives a creamy and chocolaty taste simultaneously.
Peanut Butter and Jelly Ice Pops
If you are not afraid to deal with two different flavors mixed together, this recipe is for you. Salt and sweet are two opposite poles in terms of taste, and this PB & J ice pop combines both of these. The peanut butter not only gives a salty essence but also helps thrust crunch inside the popsicle.
Tips and Tricks For Making The Perfect Ice Pops
Creating ice cream using DIY silicone ice pop molds is easier than ever. However, a few tips in the usage process can help you make the process productive and faster. With fun, it's also a great way to learn about science, chemistry, and nutrition. You can make them safe by following the instructions in this guide.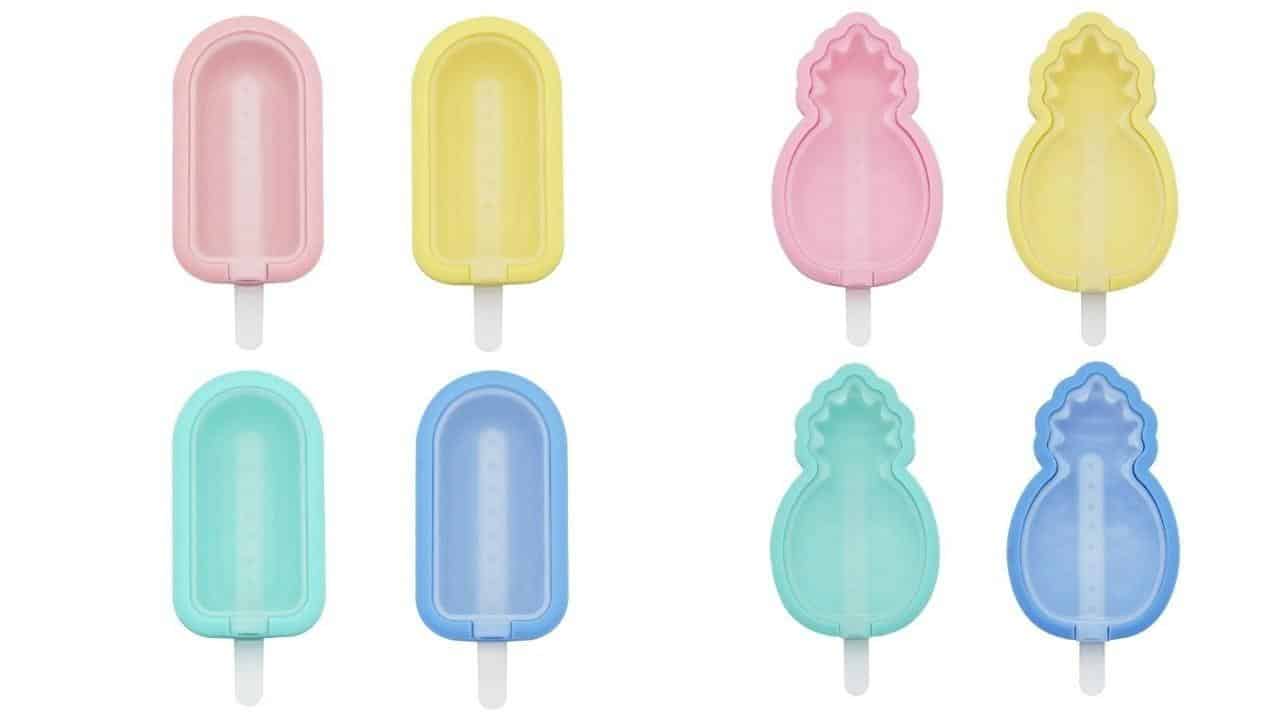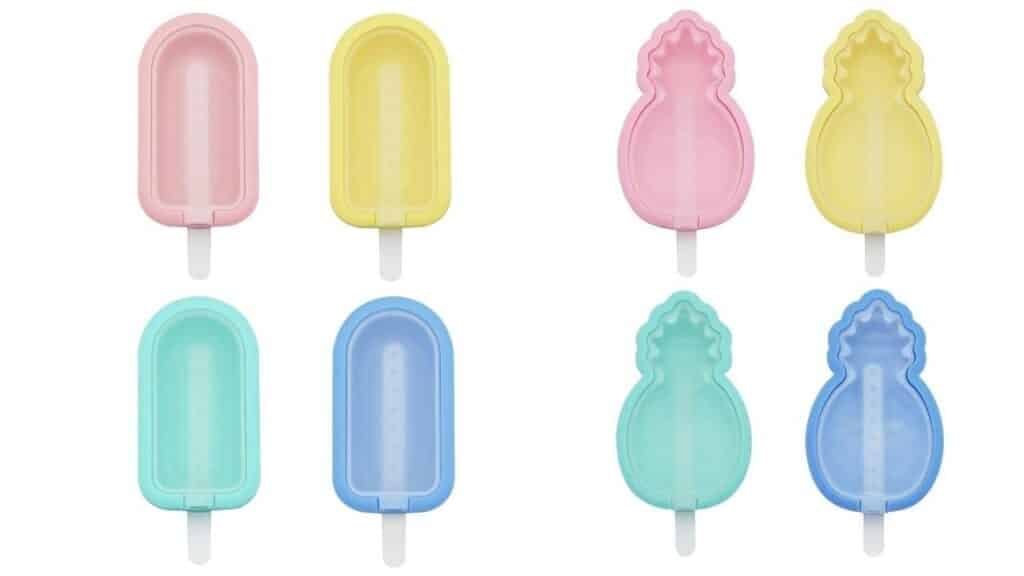 Here are some of them:
Sterilize all of your silicone ice pop molds by boiling them in water for 10 minutes.
Fill each mold with ice cream or sherbet (or whatever type of frozen dessert you want). Cover with lids or plastic wrap; freeze until solid before removing from molds
Measure your ingredients carefully. A digital scale is the best way to measure.
The same goes for measuring pop sticks, which can be tricky if you don't have an accurate scale handy.
Use only fresh fruit and vegetables when making silicone ice pop molds–nothing processed or canned! It will help avoid crystallization in your finished pops.
Don't forget about the color! If you want your pop to look bright green rather than brownish-red, like a regular apple would look, add some food coloring at the end of the mixing. It will give colors extra depth and vibrancy once they freeze into their final shape. Moreover, it retains its frozen form after defrosting for eating out of hand when cold outside temperatures drop.
How To Use Silicone Ice Pop Mold?
Making homemade ice pops is an easy way to entertain your family– they're delicious! Plus, they're fun to make with kids. Here's how:
Get A Few Silicone Ice Pop Molds
You can get several silicone ice pop molds. It eases to create of different flavors, sizes, and ice pop mold shapes. You'll also be able to make various types of ice pops with the same mold.
Silicone molds are durable, so you don't have to worry about breaking your mold when using it for the first time or cleaning it afterward!
Pick Your Favorite Flavor
Pick a flavor that you desire. The best way to know what works is by experimenting with different combinations until something feels right for everyone involved! It takes time, but eventually, everyone should get used to eating whatever kind of popsicle comes out at mealtime.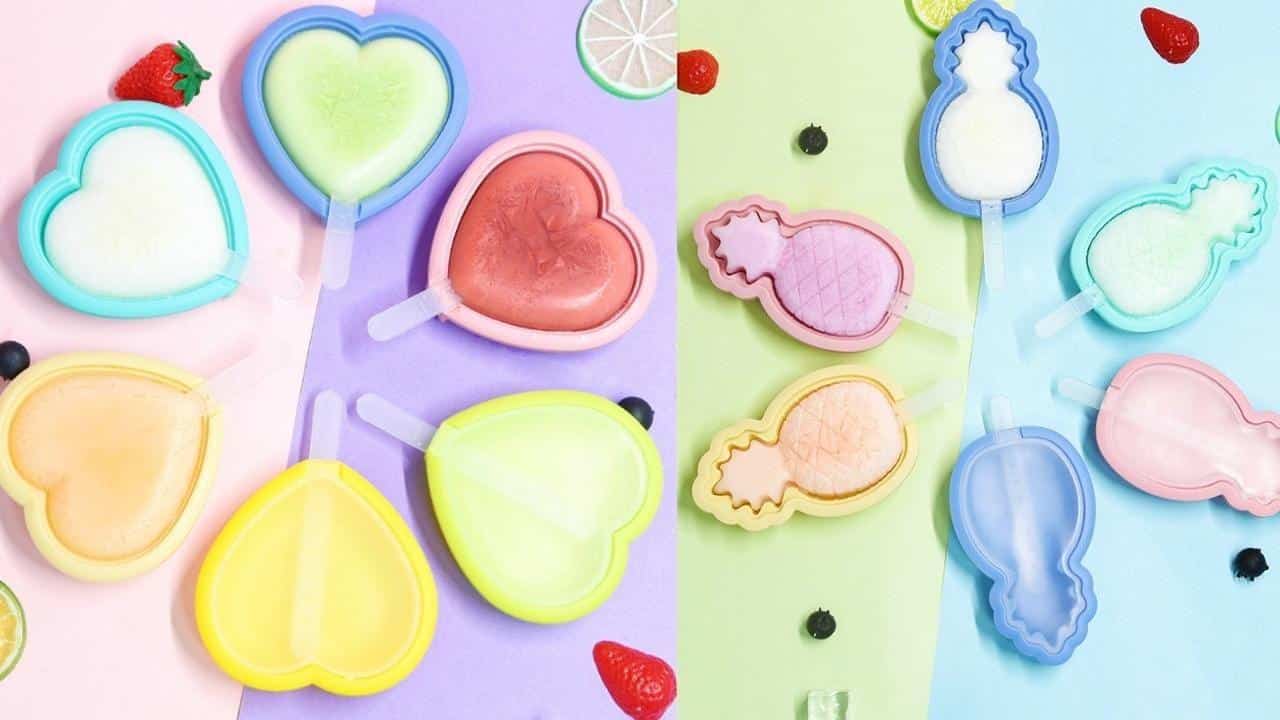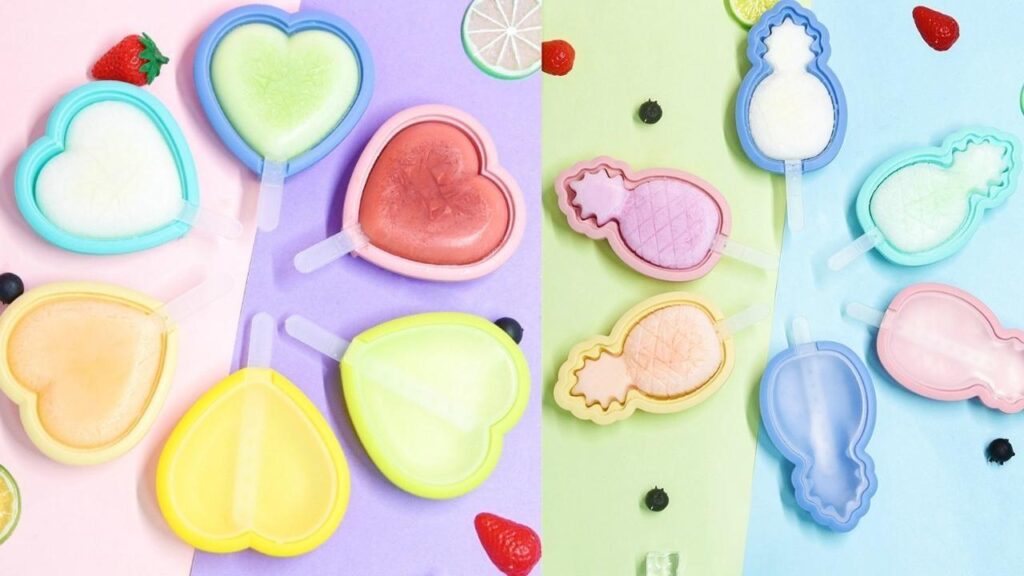 Even though there may be some growing pains along the way, it'll all be worth it when those little frozen treats disappear quickly from our plates every night after dinner.
Add the Ingredients and Stir.
Add the ingredients to a bowl, and mix until smooth. Pour into silicone ice pop molds (a mold can be reused for multiple ice pop batches). Place the mold on top of the dish you're making your pops, and press down firmly with your hand until it forms a seal around the edges of both pieces (this is called "molding").
Cut away any excess from around each mold with a knife or scissors. Now, there's no chance for air bubbles in your final product when it's frozen. If you want an even thickness all around for maximum satisfaction, this is the way to go!
Freezing And Removing
Let it freeze for at least 4 hours or until hard enough to remove from your silicone mold without breaking it up too much.
Remove from molds by running warm water over them until they're easy to remove from their silicone base; don't worry about getting any water inside the container! Finally, serve immediately so they don't melt in your freezer overnight or during handling later on!
Conclusion
Ice creams are everyone's favorite. There are plenty of suppliers in the market providing delicious meals for users. However, these food-grade silicone molds can help create ice cream at your home. That's not it! It can help you develop new flavors and combination recipes, all with just a bit of stirring. So, what's stopping you from making one for yourself right now? Grab one and try it out yourself!