Silicone food bags Advantages
Silicone products factories can make different types of silicone products, such as silicone ice grids, silicone scrapers, silicone brushes, and silicone spatulas, but also can make silicone food bags, silicone lunch boxes, and other tableware daily necessities. People who are familiar with the European and American consumer markets are well aware that foreigners are very fond of using silicone items. Why do they like to use silicone food bags, OYIGIFTS analysis of the reasons?

First, the material; the use of 100% natural solid silicone rubber pressed by hydraulic press, inherited all the good characteristics of raw materials, the product surface is smooth and flat, feel soft and comfortable, touching a cool feeling, and has a soft and flexible, by external extrusion can quickly restore the original shape, so it can achieve a long service life.
Second, the use of aspects; in order to meet the needs of different consumers, silicone food bags can be made into 500ml, 1000ml, 1500ml, and other different models, for fruits, vegetables, fish and meat, and other food preservation, suitable for freezing in the refrigerator, microwave heating and other scenarios, can be said to be a very powerful silicone daily necessities.
Third, the production and processing; generally used is the mold oil pressure molding technology, which can get -40 ° to 230 ° between the super temperature resistance, and can be printed and sprayed, drip glue laser engraving, and other processes for finishing processing, giving the product exquisite and beautiful commodity properties, so as to enhance its physical and chemical properties in all aspects, enhance the use of experience and practical functions.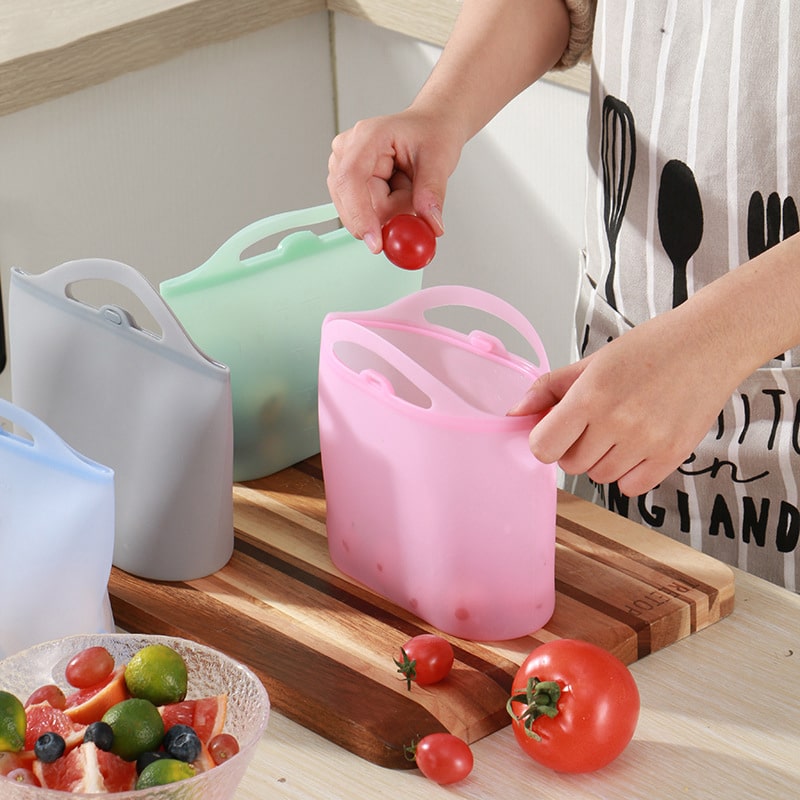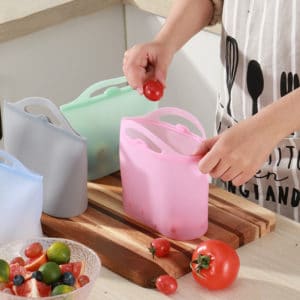 Silicone food bags gradually into our daily life, compared with traditional materials food bags it has the following major advantages.
(1) non-toxic, tasteless and tasteless, safe, environmentally friendly, and hygienic, in line with the Food Act testing FDA standards, but also over the European environmental protection food law LFGB standards, ISO international quality management system certification.
(2) made of high tear-resistant silicone material, soft texture, excellent feel, can be repeatedly cleaned, always keep the appearance of bright as new
(3) Cold and high-temperature resistance: -40℃~230℃.
(4) good anti-slip, close cut, exquisite workmanship, easy to operate
(5) strong adhesion, even in the increased inclined angle surface, but also does not slide.
(6) vegetables, fish, meat, melons and fruit, juice are applicable.
Silicone food bags make life more environmentally friendly and make the day better, you deserve it!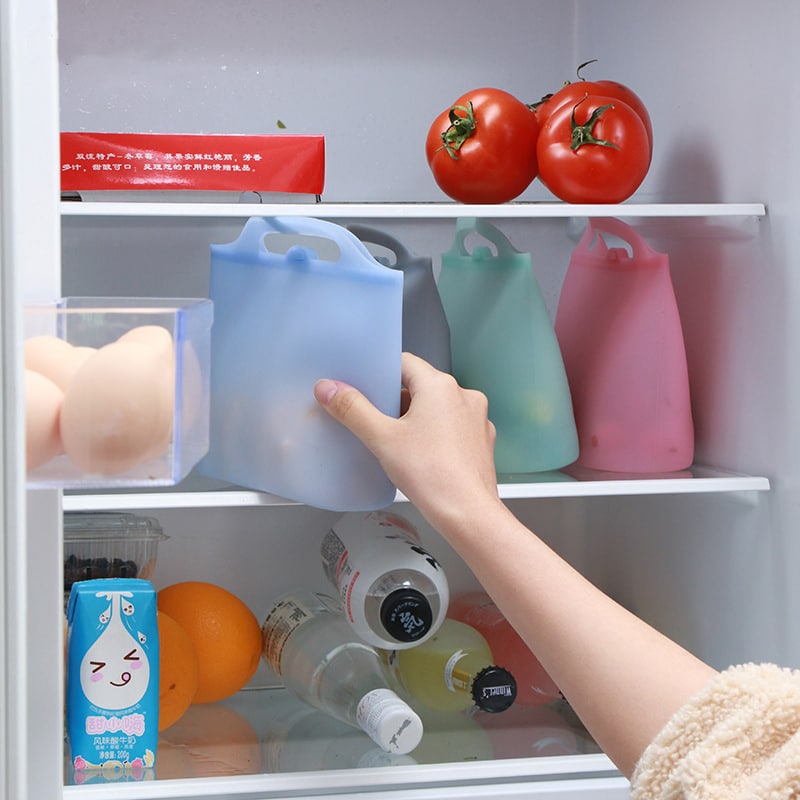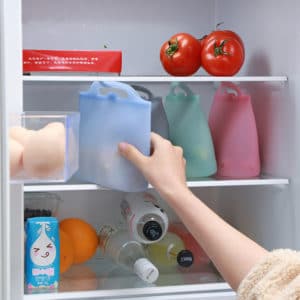 If you are interested in silicone food bags, welcome to contact us, thanks in advance.
For more about silicone food bags articles pls visit:
Introducing the convenient, reusable silicone food pouch and bag