Fun silicone coin purse, gifting potential to marketers
It's 2020 – and we're still talking about coin purses! Are they even relevant today? Well, according to one study conducted by the U.S. Federal Reserve, 30% of all transactions still occur using cash. Furthermore, cash represents 55% of all transactions under $10. So yes, because paper bills and coins are still very important aspects of the economy, a coin purse is still very relevant. And, because cash is still so pervasive in its usage, a silicone coin purse can make a handy gift idea!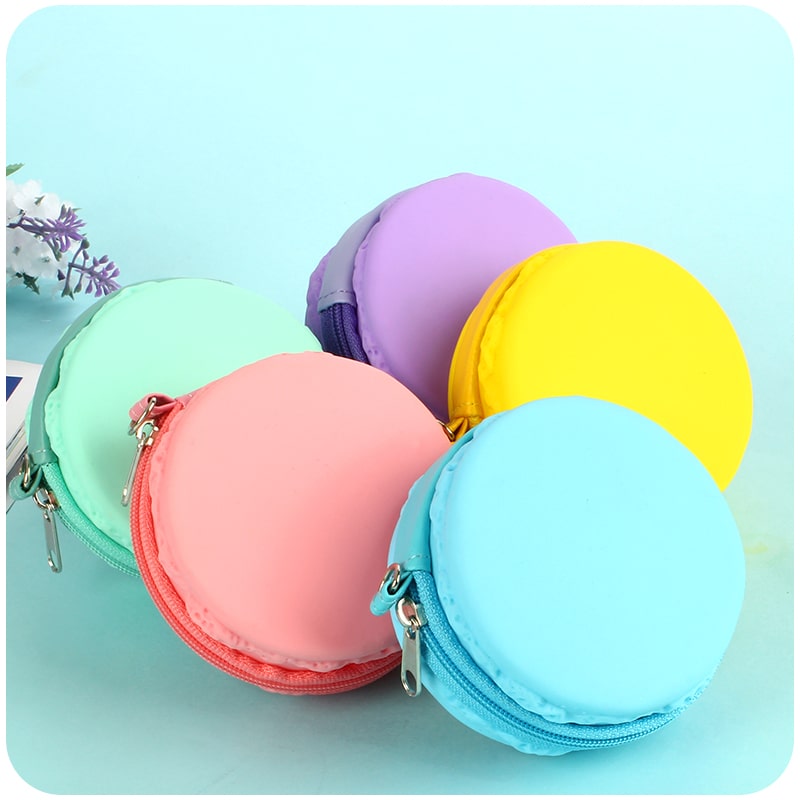 The multi-dimensional silicone coin purse
When we talk about purses, we typically think in terms of money or loose change – don't we? And that's exactly how this humble "device" started its journey to fame. In 1991, while excavating the remains of Europe's most ancient mummies, dubbed Otzi the Iceman, archaeologists discovered a bag-like accessory next to him. Medieval nobles too, often carried a leather pouch, with draw-strings attached, in which they carried gold and silver coins.
By the middle-ages, the purse had acquired a new shape – rectangle – with leather fitted around metal frames. And during the Renaissance, both men and women carried purses – made of diverse materials, including leather and silk – tied around their waists. However, it may not be such a leap of faith to say that the compact silicone coin purse of today owes its creation largely to some of the drawbacks of its illustrious predecessors.
During the Industrial Revolution, people – especially men – worked in labor-intensive professions. They found it extremely cumbersome to lug their money in a pouch tied to their waists. It had the risk of entanglement among the wheels and spokes of machines. But it also was easy prey to bandits and highwaymen who routinely ambushed tired laborers heading home in the dark, with money bags containing their wages tied around their waists.
All that changed with the invention of trousers with pockets – and wallets to slip inside those pockets!
Like today's silicone coin purse, the wallet was slenderer and more compact than the draw-string-equipped coin bag. Owners could fold the purse neatly and effortlessly slide it into pants pockets so no one could easily grab or snatch it. Best of all, this neat little contraption could handle not just metal coins, but also paper bills that had by then become legal tender.
But that was not the end of the evolution of the multi-dimensional money-carrying accessory. Over the years, it continued to evolve, until fashion designers took notice and propelled purses into a whole new role.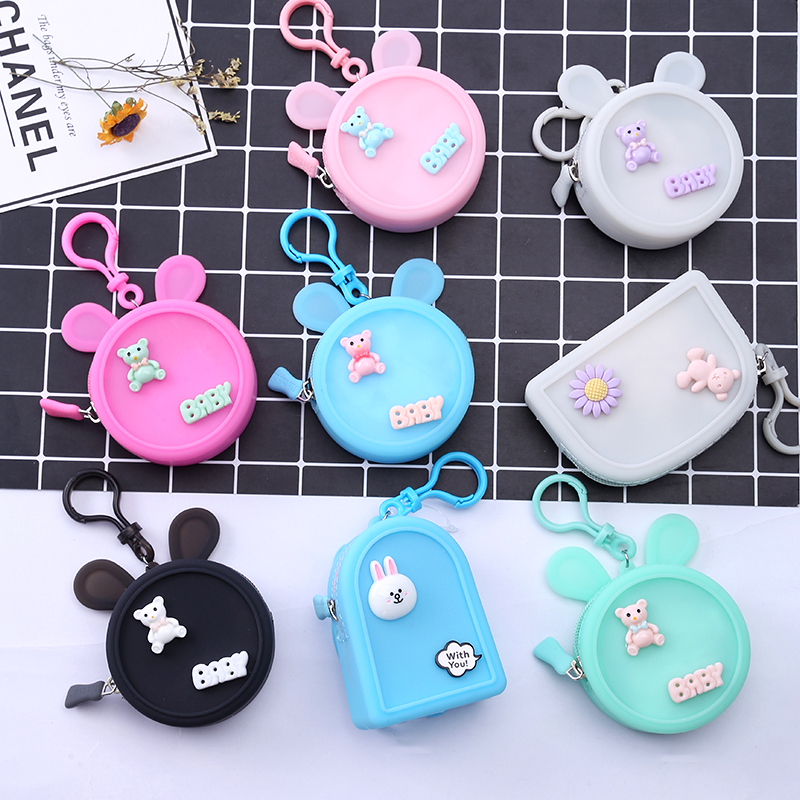 From practical to fashionable
One might rightly credit the invention of the trouser pocket for the popularity of men's wallets. However, even until the mid-1800s, women still walked around lugging draw-string bags through the streets of cities like London and New York. It was the practical thing to do because the humble predecessor of today's silicone coin purse not only contained a woman's money, but also other items like handkerchiefs, scarves, and yes…even tiny ampoules of scent and perfume.
And while men had largely "solved" their dilemma of the purse by gravitating towards the wallet – as their coin carrier of choice, the war to capture woman's money-carrying imagination continued till the early 1900s. It was in the 1930s that fashion pioneers like Louis Vuitton and Chanel started designing and marketing innovations like the clutch, the handbag, and the satchel, all specially designed for women.
From there, the humble purse really took off, and today's silicone purse is yet another leg in the long journey of the purse. Over the years, it has gone from serving a practical purpose – like carrying a woman's personal effects and change – to becoming a fashion accessory for women. Almost no woman would willingly step out of the house without a purse of some sort. She'd either have it discretely tucked inside a handbag or tote. Or she'd carry it openly strapped around a wrist or held in her hands.
The choice of silicone, however, as the material of choice for purses, adds a unique dimension to the popular accessory. It not only allows designers to create unique fashion pieces to match various accompanying wardrobe ensembles, but it presents broad opportunities for merchandisers and marketers to create gifts and giveaways with personalized branding.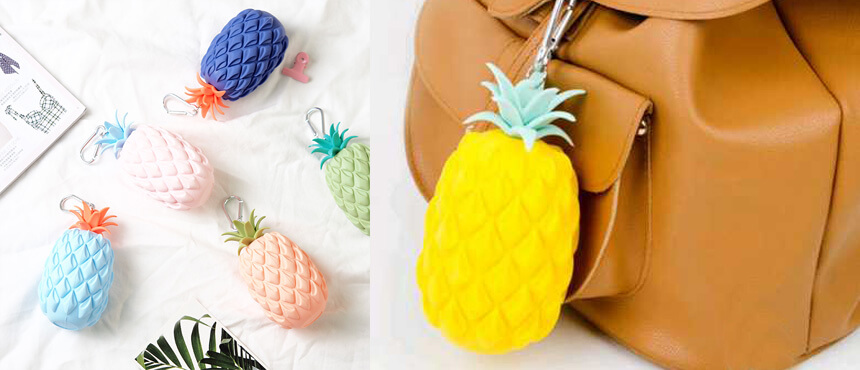 Beyond the silicone coin purse
As we've discovered from our discussions above, the purse has moved beyond the realm of what it was initially meant to serve – as a functional money carrier. Today, both men and women use purses for functionality and fashion. However, silicone has extended the use of the purse beyond those two spheres.
When designed and manufactured with art and skill, as our engineers and designers do at OYI Gifts, the silicone coin purse has many more uses, including:
If your company owns a brand that you wish to expose to a broad segment of the population, you could customize handy purses from silicone that match your brand. For example, a fast-food restaurant might fashion a purse as a burger to draw attention to its gourmet meals
Have the purses inscribed with your company slogan, logos, and contact information? Then, give these beautiful creations out as giveaways to existing clients and prospective customers. Even if someone doesn't use them as coin repositories, the fact that it has your company branding will continually remind them about your products and services
Kids these days thrill themselves with online action heroes and video game characters. So, if your company deals in something like kids' apparel (as an example), why not craft a silicone coin purse in the form of a trending online gaming marvel, and offer one for FREE for every order of a kid's T-shirt or dress? Parents will love it because they're getting something for FREE, and kids will love your brand because it's representing a character they admire. It's a win-win for everyone – mostly for your brand!
Who said the purse must only contain coins? As a supplier of electronic goods – like earbuds and USB sticks, you too could leverage the versatile purse and use it as a marketing aid. Have a trusted silicone gift manufacturer produce one of these purses with your company's colors and branding. Then, instead of conventional packaging, place your earphones or USB devices in them for distribution. This is a novel way to move away from traditional single-use packaging. Plus, it'll give your customers something to look forward to – a reusable silicone coin purse that can hold much more than their earphones or USB stick!
You can use the humble coin container as a matching accessory for shoes, bags, and garments. Yet, you don't necessarily have to be a clothes retailer to make use of coin purses as marketing tools. For instance, an online retailer of hair care products could offer a range of giveaways, including coin purses made from silicone, to customers who buy their products
The point here is that just because we refer to it as a "silicone coin purse", it doesn't mean it restricts its use to store coins. It does not!  By working with an experienced silicone and plastic gift manufacturer, the "common" purse can transcend beyond a money-carrying aid. With the right design ideas and ingenious creativity, the purse is a powerful marketing tool unlike any others available to companies both big and small.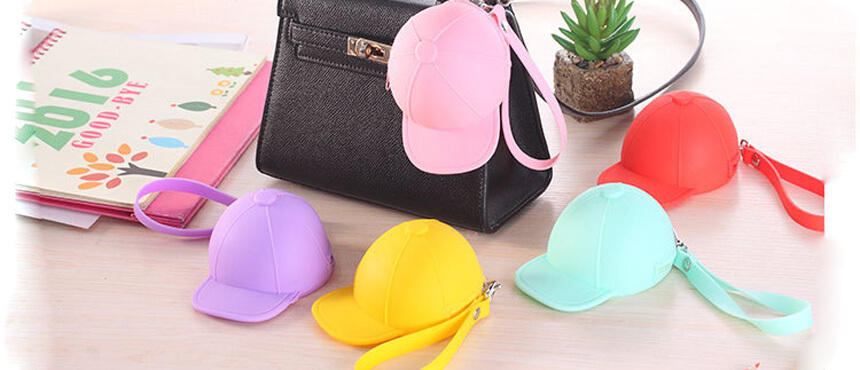 Silicone coin purse opportunities
Now that you've realized how versatile silicone is, and how one might use it in creating purses as gift items, the next obvious questions might be: What opportunities are there to use such purses as gifts, and how might you use them to promote your business? Well, the answer lies in human nature: Everyone loves to get "free stuff", and if you plan and execute a gift-giving strategy wisely, you too can use a silicone coin purse as an effective branding and marketing tool.
Here are some ideas to consider:
Gift-giving, as a brand promotion strategy, doesn't necessarily have to commence externally – i.e. with customers. You could, for instance, commence your company brand promotion initiatives through internally-sponsored efforts. A good way to do that, using customize silicone gift items, would be to offer silicone-made purses as a "Thank You" staff incentive.
More specifically: When team members within your organization meet certain milestones – for example, 100% of their sales quota, or resolving x-number of tech support tickets – you could offer them a silver silicone coin purse. If an employee exceeds his/her target – e.g. 150% of sales quota, or closes 50% more tickets than assigned – a gold purse might be the token of appreciation! Because silicone is such a versatile material to create gifts, the range of gift ideas is infinite!
Staying within the company, a great way to use coin purses as gifts is at internal employee retreats and workshops. Whether an employee uses coins or subway tokens (which they can also easily store in a silicone coin purse!) or not, they're likely to have a family member, friend, neighbor, or acquaintance that does!
More specifically: Offering these purses to employees at such events is a great way to tap into your employee's personal networks to promote your company brand.  If you have 10 employees, and each of them has 10 contacts outside of the office, that's a group of (10 x 10) 100 additional connects you could "earn" through your silicone coin purse gift-giving initiative.
Your employees aren't the only ones with networks that you might tap into to promote your company brand. Look further afield and leverage business relationships, through corporate gift-giving, that may yield additional brand recognition opportunities.
More specifically: Why not order custom-built purses with your company's marketing messages inscribed on them? Then, reach out to your suppliers and distributors, and request them to use these gifts as giveaways to their own customers and suppliers. Your partners could give the silicone coin purse gifts for free, or they could use them in promotional schemes of their own: Buy-One-Get-One-FREE; or Buy $50 worth of product and get a customized purse of your choice for free!
If you have an in-house sales or marketing team actively pursuing sales leads, a great way to popularize your brand is by using custom-made purses, containing your company name and contact details, and having them distributed at fairs and showcase events.
More specifically: If you book a marketing booth or kiosk at one of these events, you're likely to attract more inquiries and prospects if you offer a "freebie" than if you just hand out company leaflets and pamphlets.  Because a silicone coin purse is a low-cost item to produce, you can easily afford to use them as giveaways at such events. Even if you convert 10%-15% of the traffic into paying customers, you'll likely more than receive a return on your investment!
Only your imagination limits the number of opportunities to leverage purses and other silicone gift items for corporate branding and marketing. If you can envision a product, design, or idea for a silicone-based gift, including bags, purses, and totes, then a seasoned gift manufacturer can turn that vision into reality.
Pursue your silicone coin purse gift ideas now!
Here at OYI Gifts, our experience in customized corporate gift manufacturing from silicone and plastic gifts, to electric and other 100% custom gifts can help you pursue your purse ideas and turn them into brand magnets. Using silicone, we can create purses that not only represent your brand but which intended gift recipients will value, appreciate and treasure for a long time.
So, if you do have an idea for a custom-made silicone coin purse, why not reach out and contact us and share your thoughts with our design team? And even if you don't yet have a firm design idea, but would like to use customized silicone purses and gifts for marketing and branding – speak with us about it. With the amount of experience our design teams have under their belts, we're sure to help brainstorm the perfect gift idea that matches your vision.