Introduction
Considering your family's health when relying on supermarket popsicles is almost impossible. Be it the ingredients or hygiene, one can never trust a popsicle from a store. But don't worry; we have a solution for you. Now, you can make homemade popsicles with popsicle silicone molds.
Making a popsicle at home is a no-brainer. All it needs is a simple popsicle silicone mold. But why silicone, right? In this article, we will discuss all silicone popsicle molds and their benefits. So, let's start.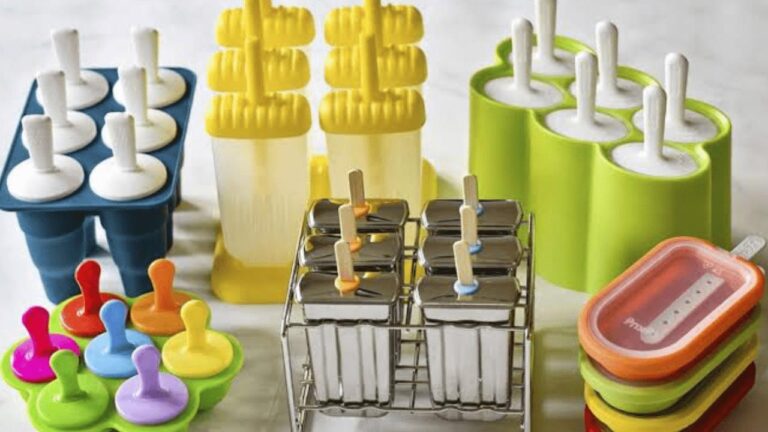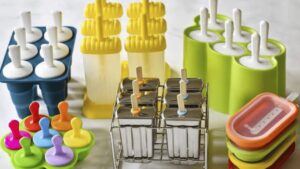 Characteristics And Specifications Of Popsicle Silicone Molds
Summers always let us enjoy yummy and colorful popsicles, but you can't risk your health by eating unhealthy popsicles from the market often. So here comes the solution. Popsicle silicone mold! Yes a perfect treat for your family, especially in summer. Popsicles silicone mold is a flexible, non-toxic mold to freeze your favorite liquid mixtures into ice cream. Just pour the liquid in, put them in the freeze, and tadaa! your favorite yet healthy popsicle is ready just after a few hours.
But do you know you can get your popsicles in different fun shapes? As many shapes as you want, plus get creative with them and try new recipes with unique decoration ideas. Let us read below the specifications of the popsicle silicone mold to have a better understanding of it.
1.      MoldType
Popsicle silicone mold comes in two types. They can be detachable and fixed. Detachable mold means that each mold can be separated from the base. This gives you freedom over each popsicle. While fixed mold has individual molds attached to the floor, you must unmold all the popsicles in the frame at once. To understand it better, you can compare a fixed mold with an ice tray. As in ice tray, you have to squeeze all the cubes at once to refill it, the same is the case with fixed molds.
2.      Style
When it comes to the style, you can get them in a variety of shapes including:
Plane
Round
Fruit-shaped
Animal-shaped, etc.
Ever heard the saying, "Food that looks good tastes good." It excites your taste buds even more. You can choose your favorite design of molds from our collection, as we have many. But we can also customize your favorite shapes according to your choice.
3.      Yield
Depending on the number of individual molds in the popsicle frame, you can yield from 2 to 10 popsicles simultaneously. You can choose the popsicle silicone mold consisting of a specific number of individual molds according to your preference.
4.      Size
Generally, popsicle silicone mold comes in ranges from 2 to 4 ounces. This is an ideal size for both adults and kids. For adults, sizes of 3 and 4 ounces are perfect as a greater-sized popsicle may feel boring and tiring, and a lesser size would not be enough for you. But for kids, you can choose the popsicle molds of 2 ounces or even less. This all depends on your kid's nutritional demands.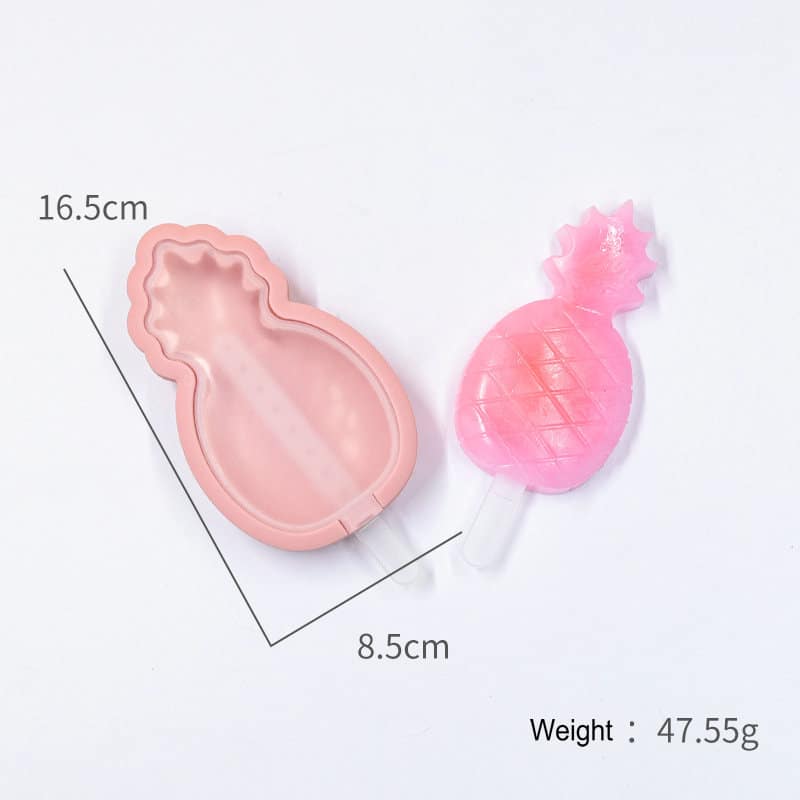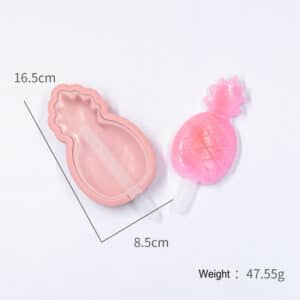 5.      Stick Type
Popsicle silicone mold comes with different kinds of popsicle sticks. They can be:
reusable sticks
bamboo sticks
disposable wooden sticks
Reusable sticks are mostly made of plastic. You can wash them after every use, and they are ready to be used again. On the other hand, wooden sticks need to be disposed of after every use. They also save you from the trouble of washing them repeatedly.
6.      100% Silicone Made Popsicles
Popsicle molds must be 100% silicone-made, with no plastic or steel mixed. Plastic molds are unhealthy and can harm your health. Therefore, the best popsicle molds are the ones made of silicone. Its many reasons are:
Cute customized variety of shapes
Flexible and stretchy (prevents bristling at lower temperatures)
Temperature resistant
Eye-catching and attractive (colorful molds)
Non-brittle-like plastic molds.
BPA free. BPA is toxic material in plastic molds, making them hazardous.
Easy to de-mold. De-molding your popsicle from a popsicle silicone mold is easy compared to plastic and stainless-steel popsicles.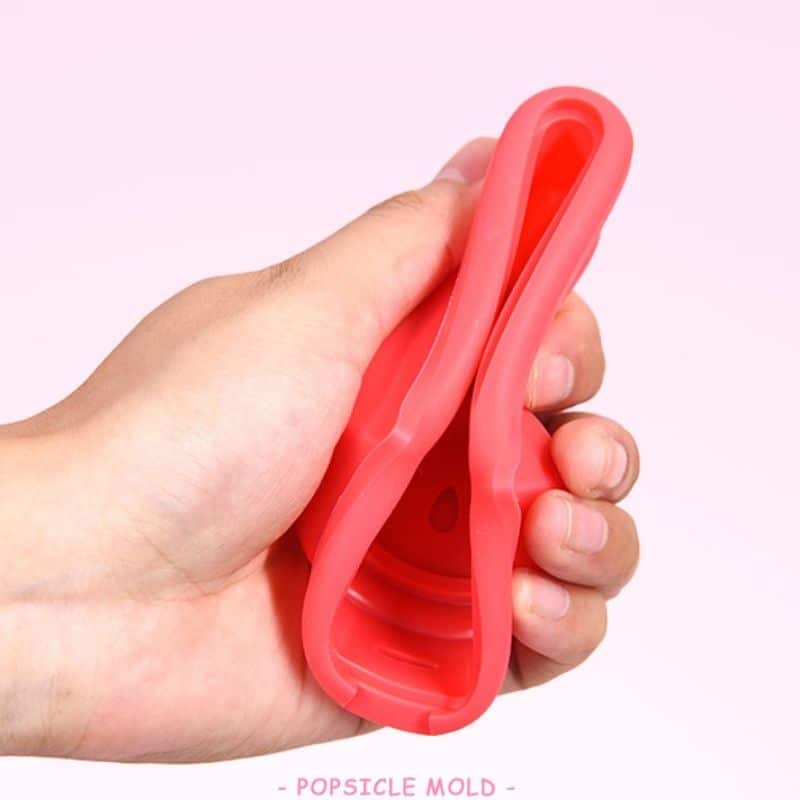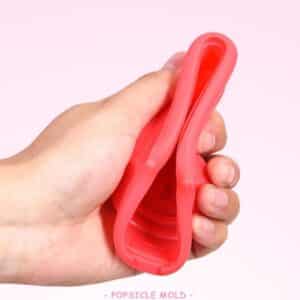 Silicone Popsicle Molds Buying Considerations
No doubt, the popsicle silicone mold is an excellent option for making popsicles for babies and adults. But it would be best to consider some factors before buying a mold. This will make sure you get the best popsicle molds every time. So, here are the six considerations you must consider before buying.
1.      Leak Proof
Making a popsicle starts by adding liquid material into the mold. Your mold needs to be leakproof, as you want to save your mixture and avoid creating a mess. Our popsicle silicone mold is appropriately tested to ensure it is leakproof.
2.      Easy De-molding Of Popsicles
Silicone molds are flexible and allow easy de-molding of the popsicle. Silicone repels water, so it doesn't make bond with the popsicle liquid. This means you don't need to add hot water to your mold to get your popsicle out, unlike stainless steel molds. The advantage of this is that you will get perfectly frozen popsicles each time.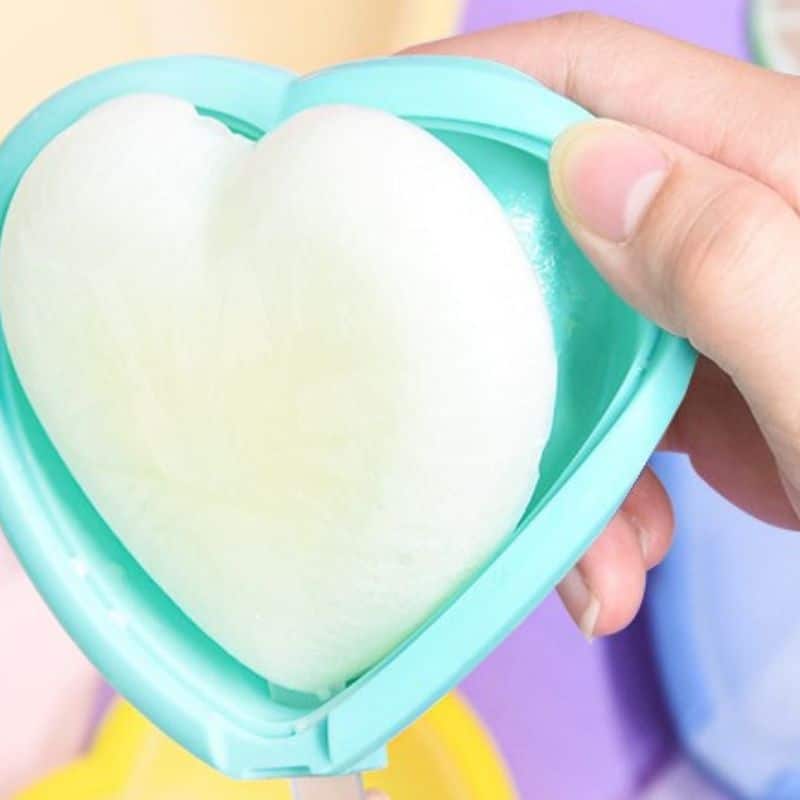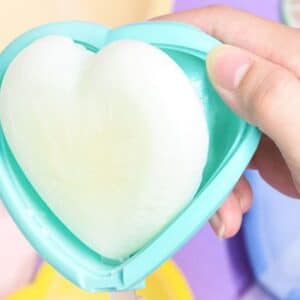 3.      Freezing Time
Another quality of good popsicle mold is its freezing time. The quicker it freezes, the faster you get your popsicle. Popsicle silicone mold takes 3 to 6 hours to freeze the liquid, which is an ideal time. So you can enjoy your favorite popsicles without having to wait for long.
4.      Budget Friendly
We know that you want to enjoy yummy popsicles in summer but also save on budget. For that, you can always count on popsicle silicone mold because it is available at a relatively cheaper price in the market. Plus, it is a one-time investment as these molds are reusable.
You can use them as often as possible because these molds are flexible, easy to use, and reliable. Furthermore, these molds are non-breakable, which means you don't have to worry about them breaking while using them. So let your kids be productive and creative with a popsicle silicone mold.
5.      Eco-friendly
Silicone molds are better for the environment than plastics as they are reusable. You can use popsicle silicone molds more than plastic ones as they are long-lasting. Unlike plastic, they retain their color, shape, and quality for longer. Plus, they are not as stubborn as plastic when degrading, meaning they are not hazardous to the environment.
6.      Dishwasher Safe
As silicone is non-brittle and flexible, you can easily wash them in the dishwasher. This allows an easy clean-up process. With hassle–free cleaning process, you can use the popsicle silicone mold in your kitchen with comfort and ease.
Uses Of Popsicle Silicone Molds
What is better than a cold, tasty popsicle in scorching summer? Perhaps nothing! Popsicles in summer not only help to kill the heat but can also freshen up our moods with mesmerizing flavors and colors. Imagine having a fresh numbing ice cream popsicle in sunny weather under the shadow of a tree. Isn't it refreshing? Let us see how else we can enjoy them in summer.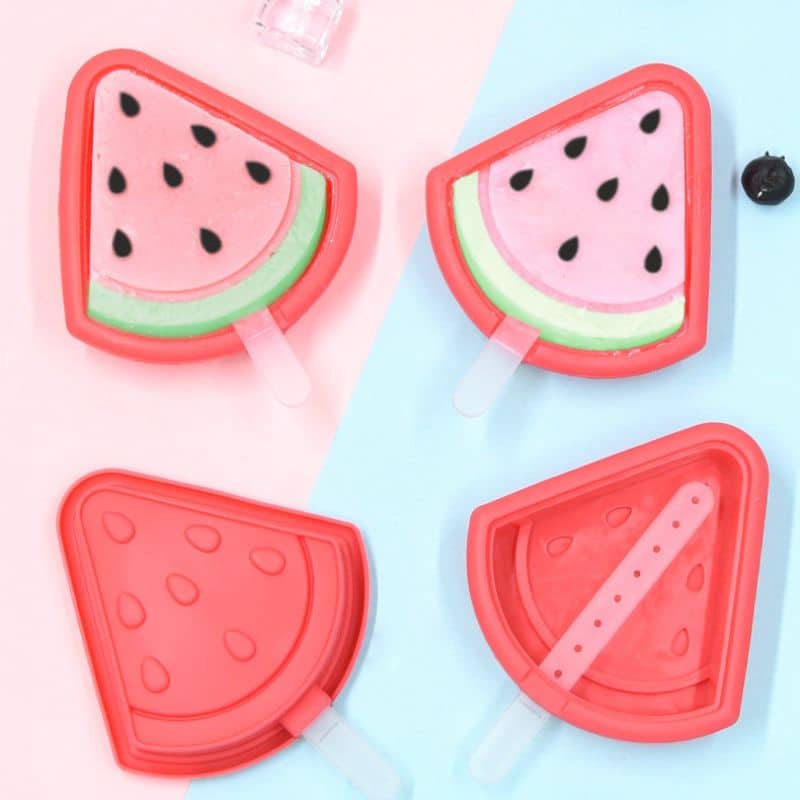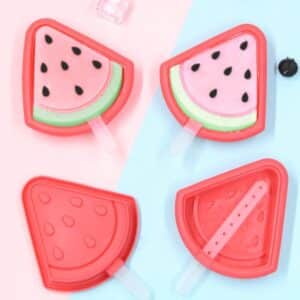 Kills Heat
Arrange a party for your kids or friends in summer and make colorful, healthy popsicles to kill the heat. This way, everyone will get fresh, healthy, and budget-friendly popsicles in no time. It's an excellent way to make your kid's friends enjoy the summer days.
Fun Activity For Kids
This can be a fun activity for kids. Involve your kids in the popsicle-making process and get creative with them. Try new recipes and let them discover their creativity. This is a fun way to spend time with your kids in their summer holidays.
Be Creative With Popsicle Silicone Molds
Popsicle silicone molds come in two variants. They either sit upright or lay flat in the freezer. It allows you to try various kinds of popsicles. You can embed fresh fruits in the liquid in the flat molds. You can also try multiple design patterns, such as swirling and adding edible decorations. Furthermore, you can make cake popsicles in these popsicle makers. After freezing, decorate your cake popsicles with cream, chocolate chips, and colorful sprinkles.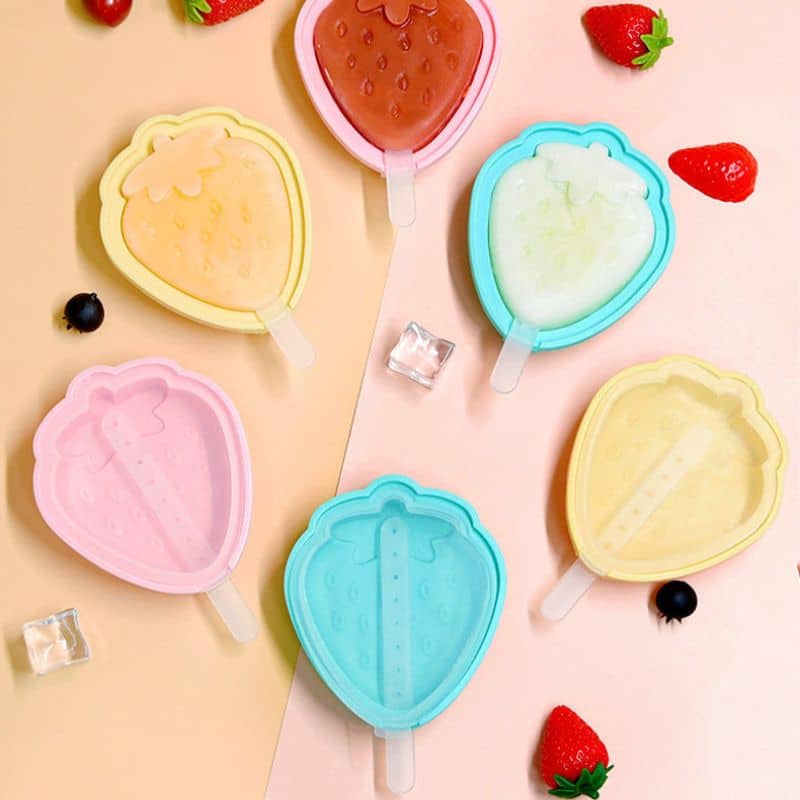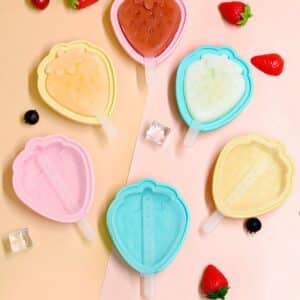 Conclusion
Achieving hygiene, health, and taste all at your home is now possible with these super cool popsicle silicone molds. Just choose your favorite style of molds from our vast collection and get creative with them. Involve your kids in enjoying quality time together. Also, choosing our silicone molds ensures your child won't get any toxic or unhealthy ingredients in their popsicle.
But always be careful when making a purchase. We have mentioned all the factors you need to check to get the best popsicle molds. Considering all these factors, we have tested our molds. So, all you need to do is to choose your favorite styles and shapes.
Did we mention before that you can always get your customized molds with us? That's true. So, make sure to grab your hands on our cute popsicle silicone mold before this summer season ends.