This is the age of health and fitness. From track suits to gym memberships, and from running shoes to fitness trackers – anyone you know probably has one! And, because fitness is something so many people care about, a silicone hand grips strengthener is the ideal sports accessory gift to give away – both to individuals, such as employees, customers and prospective clients, as well as to vendors, business associates and suppliers your company works with.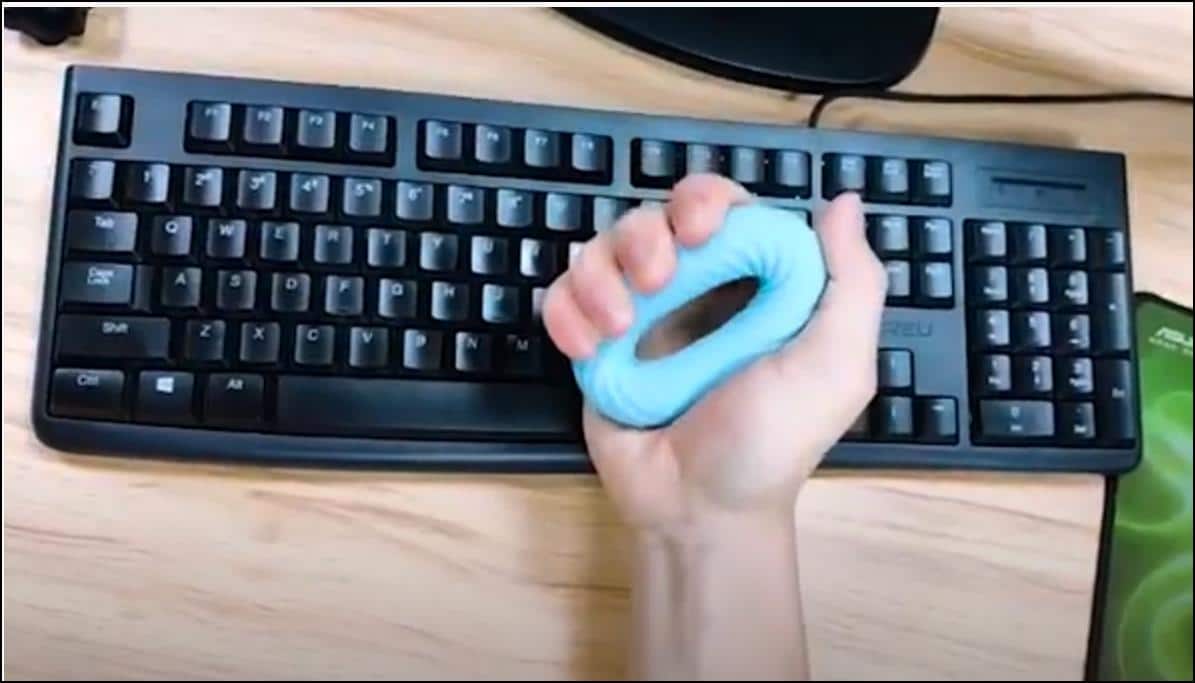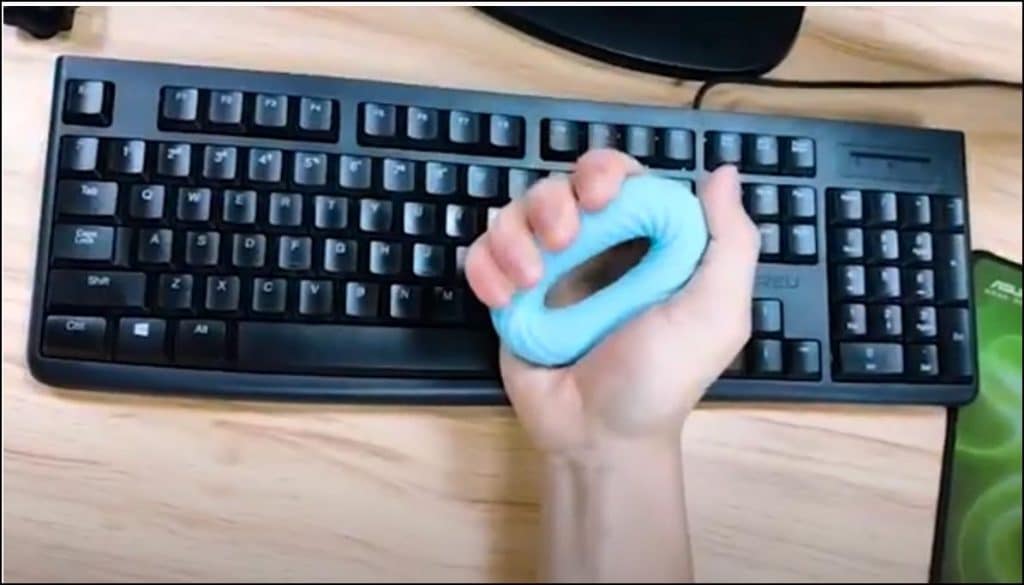 Why is the silicone hand grips so ideal?
Simply put, a silicone hand grips is the ideal exercising accessory, and that's why it makes the perfect practical and functional sports accessory gift:
It can be used at home, so people can use it while going about their daily house routines – doing the laundry, watching TV or even in bed!
If you are experiencing mobility issues with your fingers or wrists, especially as a result of an injury or conditions such as arthritis, using a hand grips is a great way to constantly exercise the fingers and wrist to bring flexibility and strength back
It's home therapy, which is cheaper than going to a clinic or rehab center! You not only pay much less than attending rehab centers, but its convenient because you won't have to take a trip outside your home
These amazing fitness accessories are ultra-light and easy to carry around. Simply slide your silicone hand grip strengthener into your pocket, and use it whenever and wherever you want – on bus, taxi cab, car or long walks, while walking the dog
There's no greater sense of stress than having to put away your fitness equipment once you've completed your daily routine. But with convenient, small profile hand strengthener, there's no stress involved. You don't need to create a whole new rack or shelf to store them. In fact, they are so small that they easily fit inside your pocket!
The silicone hand grips has therapeutic value, because it can be used to strengthen the hands and fingers of people recovering from hand surgery or injuries. However, it also makes an ideal tool as a stress relieving device. When people are under pressure, angry, depressed or in great stress, they simply squeeze the silicone ring to help calm themselves
Because of all these reasons, and many more, people can make the best of the tiny exercise accessories whenever and wherever they can. You can use them in your office, during meetings, while doing housework or during your commute from/to work. Students use them while doing tests or writing exams or doing term papers and assignments.
Even seniors can use a soft, squeezable hand grips while going about their daily routines. That's because these exercise accessories are convenient and light, and do not require any preparatory steps – special clothing or leg wear, power or positioning. Simply grab it and start using it. And it's that simplicity that makes them so ideal.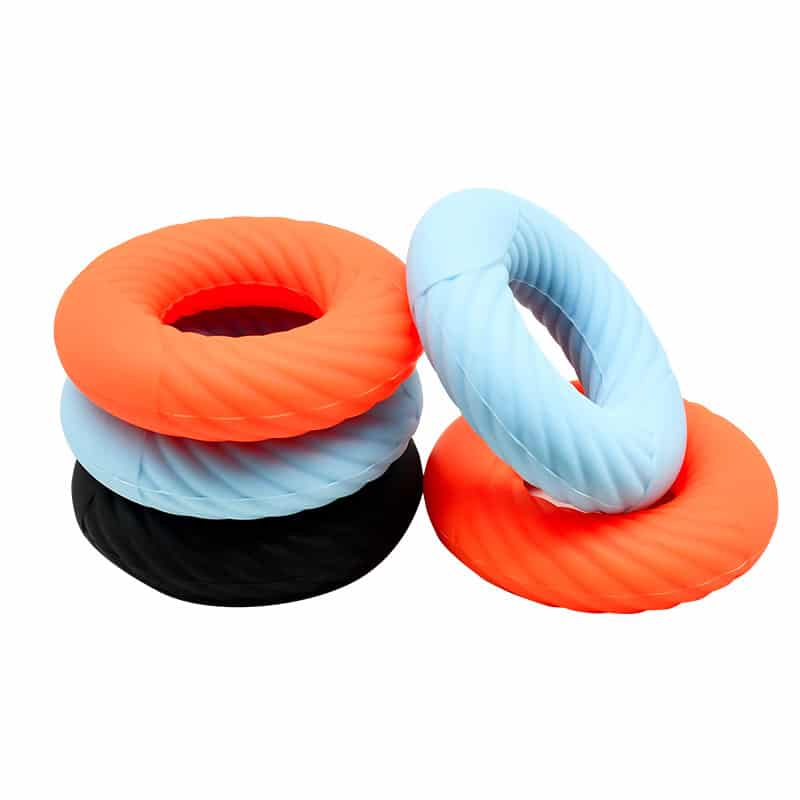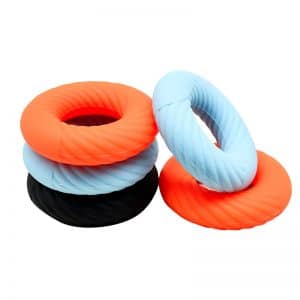 What to look for in a good Hand Grips
If you are nursing an injured wrist, palm or fingers back to health, your doctor or physiotherapist may recommend that you use a hand grips as a therapy tool. The reason why these exercise devices are useful is because they are really effective to strengthen muscles and tendons in the wrist and fingers. And, in addition to strength training, they also act as great devices to aid in improving gripping and holding power.
To make the most of your physiotherapist's advice, you should consider using a best-in class silicone hand grip strengthener. However, you'll find many such grips on the market, especially if you go online shopping without a plan. So, how do you find the right one?  Well, here's what you should look for in a high-quality good silicone hand grips.
Manufacturer: Clearly, who manufactures these amazing strength-giving, grip-improving devices matters! Why? Because an improperly produced exercise accessory can do more damage to your grip and strength. Instead of benefiting from daily uses of the grip, your muscles and nerves might deteriorate.
You need a gift maker with experience, and a track record of safety and attention to detail. That's why OYI Gifts is the leader in producing custom gifts, toys and devices such as the silicone hand grip strengthener – because they care about the impact of their products on the health and wellness of their clients!
Material: As you search for the best grip to fit your needs, you must give careful consideration to what materials these devices are made from. You'll find grips made from a variety of materials, including cheap plastic and highly inflexible rubber editions. A word of caution: Stay away from such exercising tools. And here's why!
Firstly, substandard or unsuitable materials mean your gripping tool won't last too long. They'll break as you squeeze and press hard repeatedly. Secondly, after short use, they'll probably get out of shape and become useless for therapeutic use. Using such a device constantly may also do more damage to your hands than good!  The best grip to use is a silicone hand grips, which not only lasts for long, but is a healthier device to use.
Shapes and design: Ideally, even though this is an exercising and therapy accessory, you still want the shape, design and colors to appeal to your sense of style. When choosing your grip supplier, make sure that the design of the grip is well formed, and it is evenly rounded, with no sharp edges, to avoid injuring your hand as you use it.
The best grip manufacturers have capabilities to produce their gifts and tools in various shapes and colors. And because you might use the grip at other places besides your own home, look for designs and shapes that are pleasing to the aesthetic senses.
Customization: If you are a business, looking to use a hand grips as a promotional gift, it's best to look for a supplier who has the skills and technology to manufacture and customize the grips. That's because you'd like the recipients and users of your gift to know or recognize your company's products and services when they use (or see someone else using) the grip.
Having a good grip exercising tool, to give out as a gift or reward to customers and prospective clients, is a great way to build loyalty to your company and its products and services (more on this shortly!). However, because of the extremely sensitive nature of the impact of these devices, on users' health and wellness, you must carefully look at the grip-exercising equipment. Choosing a good manufacturer for your silicone hand grip strengthener can be the first step in that direction.
Marketing opportunities
So, why should you choose a grip strengthener? With health and wellness on everyone's mind these days, fitness tools such as a grip strengthener provide ample opportunity for marketing organizations. Because of what they are used for – to add to overall fitness – they'll not only be loved and welcomed, but gift recipients are also more likely to make use of them.
Unlike other gifts, such as T-shirts, the silicone hand grips isn't size-specific or gender specific. You can therefore give them away and expect a one-size-fits-all response from anyone receiving them
If you are in the health and fitness industry, such as a physiotherapy office, a gym, a supplier of medical equipment, then offering a give-away grip strengthener makes great marketing sense. In handing them out, you'll highlight how your company takes fitness and wellness seriously
The portability of these tools offers exceptional brand exposure opportunity to businesses of all sizes. Often, anyone who uses one of these grips will take it with them wherever they go…and that's where there is opportunity! If you have your company logo and marketing message inscribed on the hand grips, chances are that other people within the gift recipients (or grip users') network will get immediate exposure to your company. Now, that's free advertising!
If your company participates in seminars, workshops and other marketing events, why not hand out custom-made grips to all participants. Doing so will have two effects. Firstly, it can reinforce a positive image of your company – as an organization that cares for people's fitness and wellness. And secondly, if you work with OYI Gifts to customize your marketing message on your silicone hand grip strengthener, your company will always be the go-to business for your product or service, because the user will constantly remember you as they use the grip
Customized grip strengtheners may also serve as a great internal marketing and morale-boosting gift to staff and business associates. For example, you can have your gift maker customize gifts to thank staff and business partners for their efforts to support you. You could also have them created in different colors to recognize extraordinary accomplishments – Gold, Silver, Metallic blue etc.
Commemorate special milestone events of your company, and celebrate them by having your gift manufacturer create a custom-made silicone hand grips. You could give these away to special clients or customers, and to business associates. You can also use them as a promotional prop and offer them as part of a marketing scheme: "Buy one product and get a commemorative hand grips FREE!"
The great thing about custom built fitness devices, such as grip strengtheners, is that they are functional and useful. The gift recipient will use them for their fitness and hand and wrist strengthening purposes. And, because of their universal application, they offer exceptional corporate marketing opportunities. Both individual users, as well as corporate entities can make the most of these ubiquitous devices!