Best bulk smartphone accessories supplier
If you run a digital or brick-and-mortar retail store, or if you are looking for corporate gifts to hand out, you need to think of something that will not only advertise your brand or corporate logo but also be useful. The one thing that most people have on them at all times is their smartphone. No, don't buy them a new phone, rather, you can do better.
Give them the gift of accessorizing their phone accessories. Sounds a little silly, but remember, small items are all about product placement. Give the gift of utility and you will never be thrown out. All smartphone accessories are highly similar. They all look the same. A quirky gift that distinguishes an accessory by making it look unique is your way of giving the gift of utility. But how do you do that? Well, read the rest of this article to find out exactly why a custom phone accessories supplier in China will be your key to success.
Why Buy in Bulk for phone accessories?
The benefits of bulk are all about the cost per unit. If you are supplying a large club, store inventory, or a corporate / holiday event, you need to keep your costs low. If you go to a retailer or a big box store, most likely you will find only a limited supply of a single item at a retailer's price. This includes the up-sale or increase in price to cover their overhead. Don't fall into this trap.
When you need more than a few of certain items, and you are supplying a large event, find a direct connection to a manufacturer. They will be able to sell directly to you at a discounted price. This cuts out the middle seller and grants you access to prices that retailers normally buy at. If you are looking to sell the products in your store, then you can either discount the products against retail prices or have the same markup and pocket the entire difference. If you are buying for a group, then you can play the hero while saving costs.
The conclusion is that finding a supplier of goods that actually creates the products is the best way to win the day. With a custom phone accessories supplier in China, you can do just that. A great example, OYI Gifts, which creates sturdy and resilient silicone-based soft covers for all types of smartphone accessories. Because they are a wholesale distributor, they can provide custom silicone phone accessories products at a discounted price.
Are Custom phone Accessories Better?
Custom phone accessories products are always better, always. Think of it this way. Would you rather have a shirt that everyone else has, or would you like something unique and special to you? It should be a pretty easy answer. Custom goods are always more desirable because they let the owner feel unique, special, and positively different. In an age where corporate products are created by the millions, having something creatively different makes an owner feel like an individual rather than a member of a market demographic.
By supplying a custom product, you are empowering the owner with the gift of individuality. This is something that few businesses and groups grant to the general public. Let your purpose become a reality in custom goods instead of corporate widgets. It doesn't matter what the reason for the bulk purchase is. If you want to make an actual impact on your target audience give them something that they have never seen before. Make them remember your charity, event, logo, brand, image, idea, name, or thought. If you give them something useful, your product will be a success.
Are Chinese Suppliers Reliable?
Yes, wholesale custom manufacturers from China a highly reliable. Why? The Chinese silicone molding industry is second to none as they supply the majority of the world with its products. Their access to raw materials and high-grade industrial safety measures allows them to create medical-grade silicone products at a fraction of the price, as compared to countries that have to import most of the raw products or partial final products. At OYI Gifts, their inhouse manufacturing process takes seven steps:
Mixing the raw materials
Cutting the silicone into slices
Molding the silicone into products shapes
Forming the pieces into the final products
Testing the quality and safety of each batch
Packaging the final products
Shipping the products to the consumer
What Are the Most Profitable Custom Phone Accessories?
If you own or use a smartphone you probably have at least one accessory. I have kids or at least know a kid, then you have probably seen them use multiple phone accessories. Have you also noticed that wall chargers look the same? Have you noticed that AirPods cases are all white or black and the same shape? Could you tell which one is yours in a crowded room?
Honestly, sometimes I have to take a double-take to make sure my phone is actually mine, and it has a unique case on it. The point is that allowing your group or your employees or your customers to have a custom soft silicone case to their phone accessory gives them the chance to feel unique. If you need a corporate gift, then give them custom phone accessories. Want to build team spirit? Give everyone a custom soft case portable phone charger, wall charger, or Bluetooth speaker.

Custom Phone Cases
Phones shouldn't be hard to find. They also shouldn't be so easily damaged. Yet, everyone who owns a smartphone also buys a case for it. Often people go through more than one case over the lifespan of a single phone. This is why they are so popular. If you want something to give to people that they will literally see almost 80 times a day, a custom smartphone cover made of silicone will be a perfect product. These custom cases are made of durable silicone and are anti-slip for firm grip and solid protection. OYI Gifts is able to perfectly recreate any design that you want in your custom bulk order.



Custom AirPods Cases
As mentioned above, if you look closely, you will notice that almost all of the AirPods on the market come in a case with only a few colors and are all the same shape. This is bad news bears for people that lose their stuff often. These little earbuds are expensive and small, ripe for being misplaced. Instead, giving your group a custom silicone AirPods soft case cover can help them never misplace the case with color and excitement. Any unique design can be transformed into a perfect charity or corporate gift. It can be easily branded and made to represent your niche for your product line or store.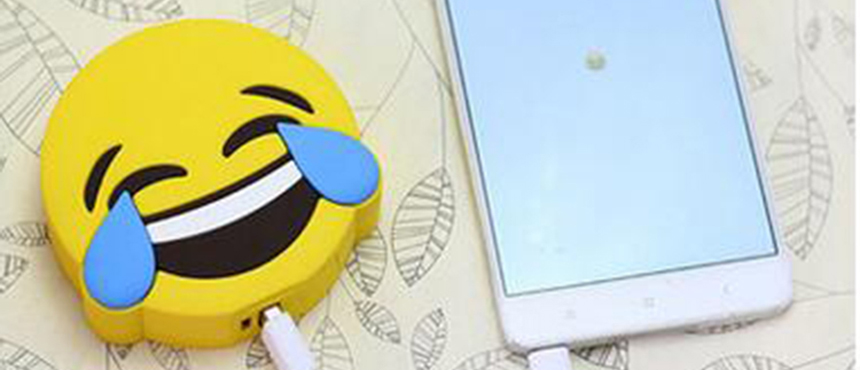 Custom Soft Cases for Portable Power Banks
Traveling with tech is a terrible thing when power runs low. Thankfully, smart people in the tech industry have developed portable power banks that help all of us recharge our smart devices on the run when outlets are unavailable. Having a power bank in the car, purse, backpack, desk, or drawer can be a lifesaver. However, those little and remarkably bland sticks are a complete eyesore. Giving them a little life will give them a reason to be used. As part of a promotion or other consideration, a custom silicone portable power bank can boost sales, brand recognition, or improve customer loyalty. OYI Gifts have custom-built soft covers that seamlessly encase a power bank.

Custom Soft Cases for Wireless Chargers
The new trend, hitting all smartphones and other smart devices, is wireless charging. Even Apple iPhones are coming out with wireless compatibility. This is a big deal for everyone who is looking to make power supplies more accessible and efficient. If you create fun points of interest, people will be drawn to them. Give an employee a wireless charger shaped like a lollypop. Sell a wireless charger in the shape of your branding. They will want to use it because it is highly useful, and they will see your branding or logo every time they put their phone down or pick it up. When you invest in custom silicone wireless charging cases you invest in your corporate image.

Custom Soft Cases for Bluetooth Speakers
The most fun smartphone accessory that people can have is a portable Bluetooth speaker. These allow the general consumer to enjoy soft music in the backyard, a podcast while driving, or even classic hits at the beach or poolside. But the elements can damage most portable speakers. If you were to offer a useful item to protect these valued accessories you would be a hero. OYI Gifts has the solution in custom silicone portable Bluetooth speaker cases that you can offer to your clients, customers, visitors, or guests.
Always Buy Quality Products In Bulk
For any type of event, the number one thing you need to remember is to buy in bulk. Whenever you are able to save money you should do it. The best way for phone accessories is to find a custom phone accessories supplier in China like OYI Gifts and stick with them for all of your promotional products and goods. Silicone gifts are strong, long-lasting, durable, safe, soft, and economical. They can be easily produced at a large scale and can be completely customized based on your individual needs. So, if you are looking for the best custom phone accessories supplier in China, look no further than OYI Gifts.