Customized iPhone Cases
Apple's iPhone is probably one of the world's most recognized and used phone devices today. Its immense popularity offers room for marketers, advertisers, and brand managers to use it as a brand marketing tool. By using the popularity of this device, marketers can design a custom silicone iPhone case and, through various campaigns and programs, market their own brand of products and services.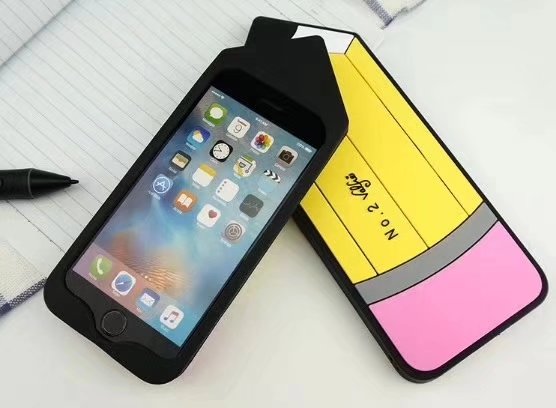 What Makes an Apple Silicone Case Great for Marketing?
So, can you really use an Apple silicone case to market your business? Well, you can! But before discussing HOW these cell phone accessories serve as marketing tools, let's discuss WHY they make such great advertising and sales promotional vehicles.
According to one statistic, the world has a population of nearly 7.7 billion (8 billion, to round it up) people. These analysts believe that globally, the median age of that population is between 20 and 40 years. So, what do these statistics have to do with WHY businesses must consider using a silicone case as a marketing tool? The answer lies in more statistics.
According to Apple, it now has more than one billion active iPhone users globally. What does that mean in terms of the global population? Well, it means that one, out of every 8 people around the globe could (potentially) be owning an Apple iPhone. And, accounting for the fact that some of those people may not own a cell phone, let's say that figure is one in every 10 people with an iPhone.
Here's the answer to the question "How can you use an iPhone silicone case as a marketing tool?". If 1/10th of the world's population has an iPhone, wouldn't it be a great marketing achievement for them to also own your product, or subscribe to your service? And the best way to accomplish that is by advertising your product/service and promoting it using iPhone case-based promotional campaigns.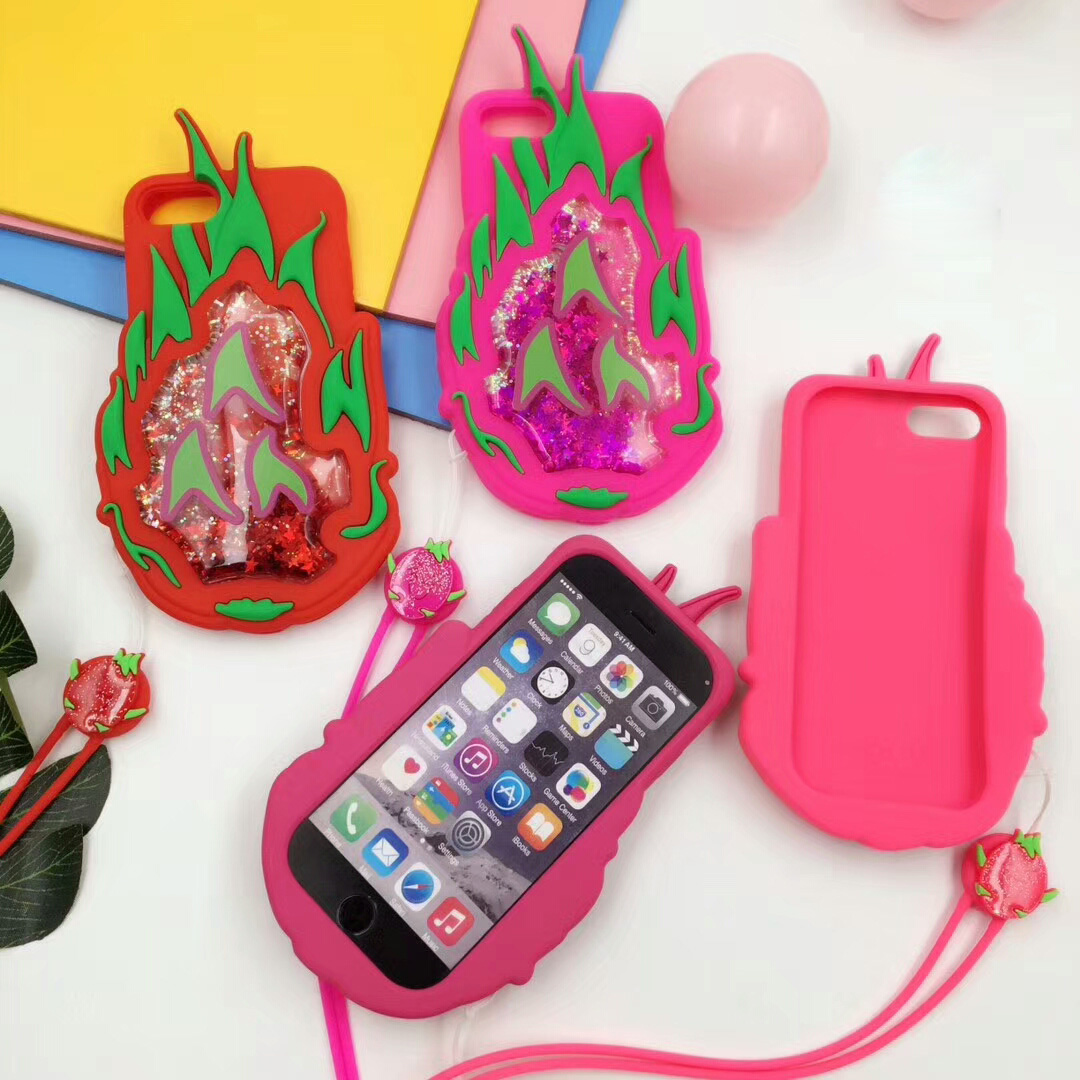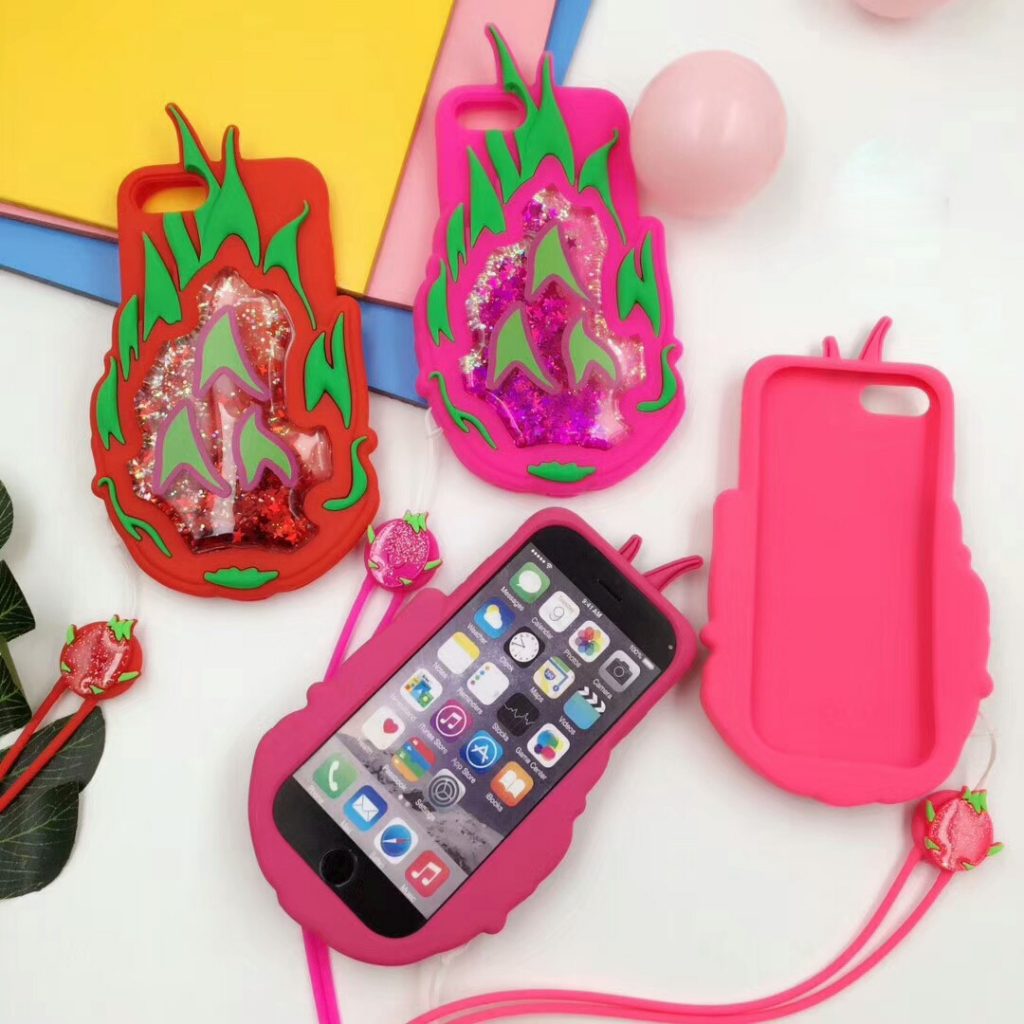 Silicone Case Marketing Ideas
The biggest challenge in leveraging the huge success of the Apple iPhone, for your own marketing purposes, is how to use a silicone iPhone case to promote your business. Here are some great business marketing ideas to consider:
Sales Events: When you organize sales events, like seminars and exhibitions, you typically give away product brochures and marketing pamphlets. Often, marketers produce a "goodie bag" of this literature to hand to visitors and prospective customers.
IDEA: Why not use the "goodie bag" to give away something special to your visitors and future clients? Talk to your custom case supplier and produce an iPhone case with your company logo and marketing message on it, and include the case in the "goodie bag". That way, you'll be sure that anyone that sees the case in use will also see your company's marketing message.
Employee Appreciation Events: One of the most potent marketing "sales forces" is a company's own employee base – regardless of whether they are part of the sales team. If only there was a way to leverage all your employees and turn them into a massive sales force. Well – there is!
IDEA: Why not design a custom silicone iPhone case with your company logo, contact details and a "Thank You" message on it? You can then give these out to your employees at Appreciation events. Perhaps reward an employee with one of these cases for "Most Consistent Attendance"; or "Meeting 100% Sales targets" or "Successful Completion of a Key Project".
Not only will you be improving employee morale by rewarding your workers; but you'll also create a whole army of salespeople. How? Each time one of your employees uses his/her cell phone, not only will they display a cute silicone case, but people will see your company's marketing messages too.
Customer Appreciation Events: Customers, and prospective clients, love it when vendors show appreciation. However, simply sending a "Thank You" email or text has no broader marketing value than for that single customer. Giveaway gifts, on the other hand, have a way to not only continue earning the trust of a loyal customer, but they may also influence other prospects within the clients' circle of friends and family.
IDEA: One way to tap into the immense popularity of the iPhone, and use it to market your business, is to work with your custom gift manufacturer to produce a cartoon silicone case, and give it away to loyal customers.
Manny customers have children or extended families of younger iPhone users. They may decide to give your gift to those youngsters and, because younger generations are extremely active on social media, a well-designed iPhone case could "go viral". That's free publicity for your product or service!
Product/Service Promo Campaigns: Often, businesses introduce new products or services, and wonder what might be a good way to promote them. Usually, even long-time clients don't automatically embrace these new varieties of offerings. One way to promote these offerings to new and old customers is to use an Apple silicone case to do so.
How does a business use a cell phone case to promote its brand? Well, one way to do that is to offer a "free" iPhone case with every purchase of the new product/service. Ideally, you could work with your custom case supplier and produce a case that you could then offer as gift giveaways to clients that patronize your product or service.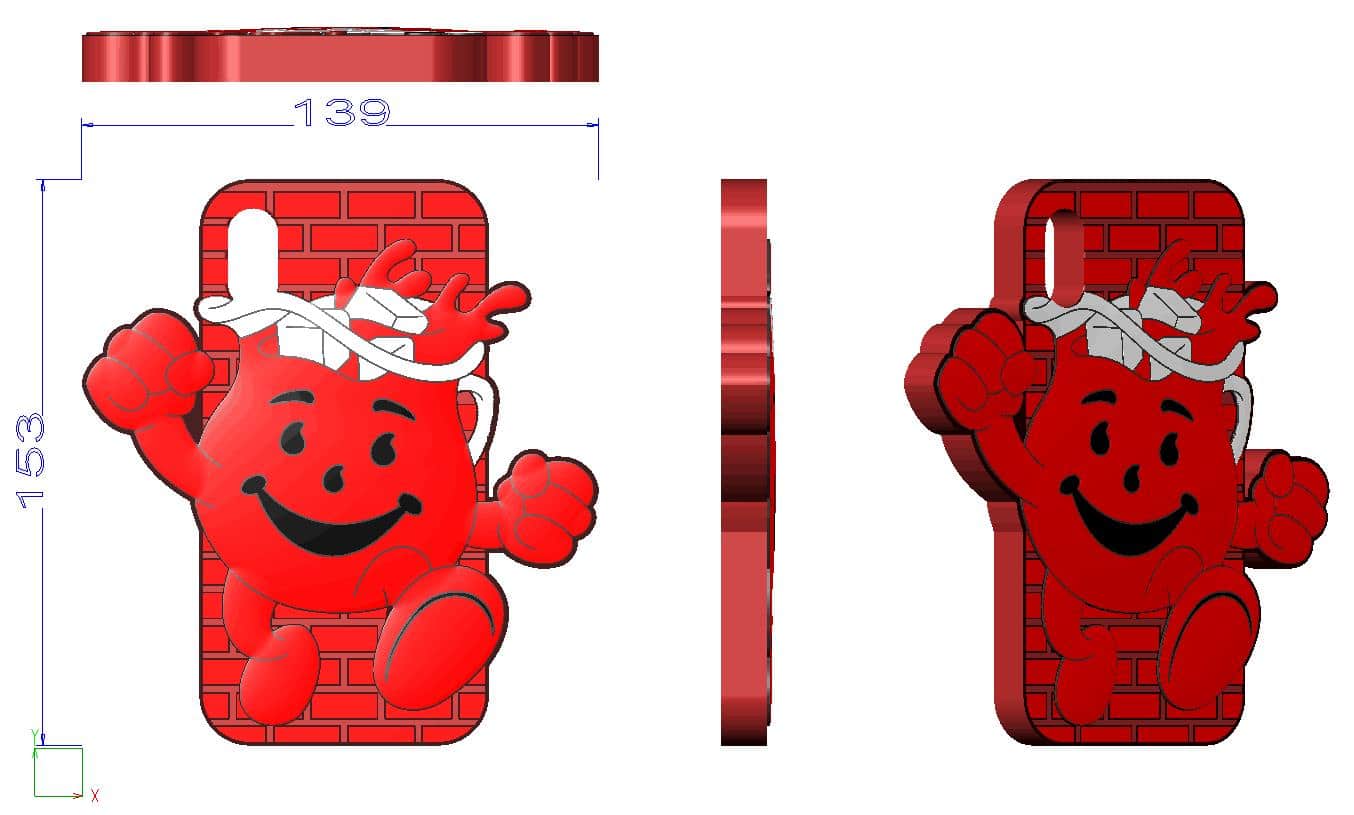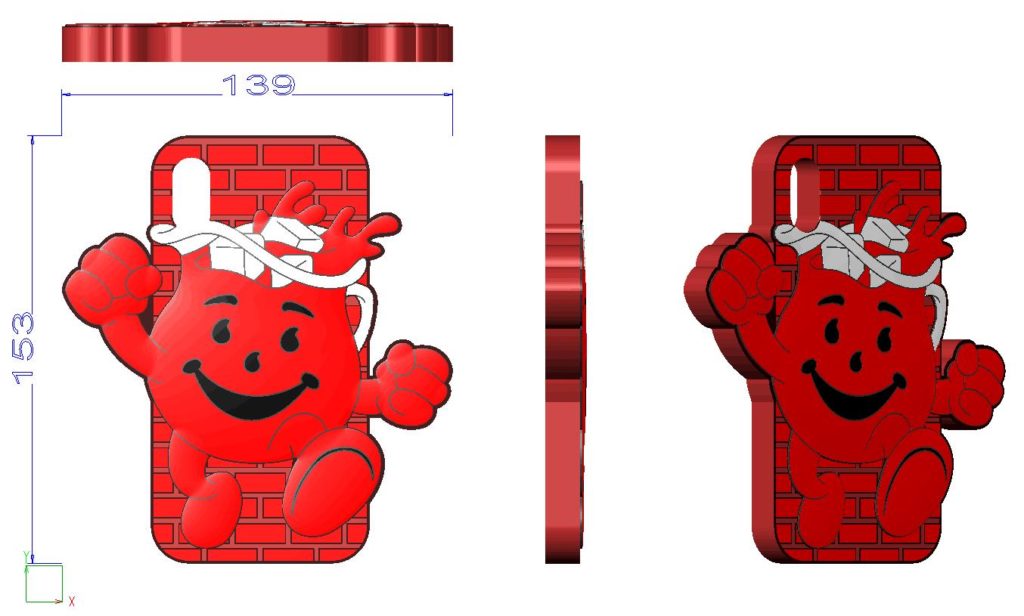 Things to keep in mind when designing custom cases
While it might be tempting to simply go out and find a gift manufacturer to mass-produce your cases for you, that would not be the best approach. Instead, you should work with a gift manufacturer, like OYI Gift, who has extensive expertise and experience in creating uniquely designed gifts, including a custom silicone iPhone case created especially for your company.
Whether you intend to use these gifts at sales events, employee appreciation events, customer appreciation drives or product promo campaigns; there are certain things to keep in mind when discussing your personalized iPhone case with the manufacturer:
Corporate Colours: Most companies have a corporate color theme that clients can very easily and immediately identify with. For example, McDonald's fast food uses a red and yellow theme, while IBM sticks with its blue theme. Therefore, whether you plan on developing a cartoon silicone case, or a case that's of a more traditional design, make sure it reflects your corporate colors.
Relatable Design: It's often the case that gift designs, that resemble or are associated with a company's products or services, are a "hit" with the people that receive those items. Why? Because, when the gift recipient uses his/her gift, it will always remind them of your company.
Here's a great example: If you are in the business of manufacturing and distributing paints and home renovation supplies, you could have your gift designer manufacture a cute silicone case that resembles a spray paint can – complete with product labels and imagery identical to a spray paint you sell/distribute.
Functionality: Even though you are designing these cases as gift items, you should always remember to add functionality to them. If your gift lacks functionality, it will likely not be used. As a result, no one will see the branding and marketing messages on them – a total waste of expense! Imagine if your silicone case didn't have an opening for the camera, or if it didn't allow the iPhone user access to the various ports. No one will use a case like that!
Logos and Text: Unless the messaging and branding on the cell phone case is legible (readable and viewable), having a custom-made iPhone silicone case won't serve a marketing purpose. For instance, if you designed your case in the shape of a spray can, that would immediately catch the attention of people that see your gift recipient using the case. However, if they can't see the marketing message, they'll likely not relate that "cool" spray can case with your products!
Ordering Considerations: Most silicone iPhone case manufacturers offer great price breaks on bulk orders. So, when placing your order, make sure you work out the cost details before placing that order. Larger orders mean a reduction in the unit cost, and that often means a better return on investment (ROI) on your marketing campaign.
Parting Thoughts
One final thought to leave you with is the artwork for your Apple silicone case. Before you finalize your design and place a bulk order for the products, it's always advisable to work, in consultation with your gift manufacturer, and discuss the artwork. Very often, even though you might not be aware of it, there may be value-added feedback, on aspects of your design, that the gift manufacturers' team can provide.
You might say: "This is my product – how is it possible for the custom case supplier to improve my design?".  Well, the fact is that, although you may be submitting artwork for the first time, experienced custom gift manufacturers, like OYI Gift, have had many other businesses like yours discuss custom designs with their teams. Using that collective experience, and in consultation with your team, it is possible that you may arrive at a better, more practical, and more functional iPhone silicone case – one that'll represent your brand more appropriately.