Custom silicone coin purse
Wherever you go today – at marketing conferences, corporate sales events, or company award ceremonies, you can't but notice that the custom silicone coin purse is back in style as the number one gift item. Companies, both big and small, are customizing these highly popular gift pieces and handing them out to customers, employees, and business partners everywhere.
Have you ever wondered: Why the custom silicone coin purse is such a sought-after gift? Well, here at OYI Gifts we know the answer!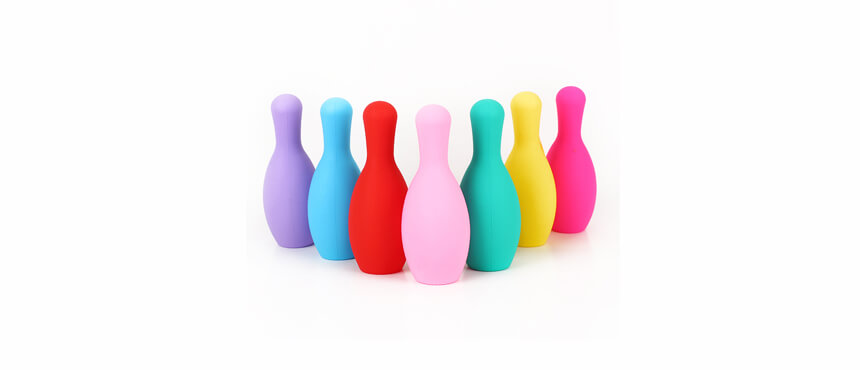 The ubiquitous custom silicone coin purse
Silicone is one of the most durable and attractive materials around. Women love attractive and nice-looking purses because it adds to their personalities. A custom silicone coin purse can be used as a great accessory to a woman's wardrobe, giving women a great sense of pride in their features. And because these items are so inexpensive to give as gifts, you can produce them in multiple shapes, sizes, and colors so women can pick and choose which one to use on any given day or for any occasion!
But don't let that beauty fool you into thinking that's all silicone is good for – to look "nice and pretty"! In fact, because of its many qualities, this material makes it ideal for the manufacture of many products, including the much-appreciated custom silicone coin purse.
Silicone is readily available, and unlike leather and hides, producing items from it doesn't require harming of animals
And since we are a great believer in environmental production, every silicone gift we produce is made from materials that don't harm the environment
Products made from silicone are tough and long-lasting, which makes them ideal for producing corporate giveaways
Being a material that's easy to work with, we can produce a custom silicone coin purse for any occasion that you might have in mind. And – we can produce them to appeal to specific industries and unique uses too – thanks to how flexible and dynamic a material silicone is to work with
One quality that endears silicone to manufacturers like us is the ease of working with it. Our master craftspeople can turn silicone into innumerable products, including a customized silicone purse to be used as a gift for any occasion
The durability of silicone means it can withstand even the toughest manufacturing processes, and yet remain as appealing and attractive as ever. Unlike natural fabric, like wool, leather, and silk, the hard manufacturing process doesn't deny the beauty of the final product. That's why most companies prefer a custom silicone coin purse as their gift item of choice, over something made from wool or leather.
And that's what has made silicone-made gifts so ubiquitous. You'll see almost every other person with bags and customized silicone purses everywhere you go. They're visible at malls, on busses and trains, and at parks and fairs. You'll even see people carrying them on airplanes and airports. Imagine what a great opportunity it is to have your company contact details printed on a custom silicone coin purse and have it seen across the city, country – and even the world! It's FREE publicity for you and your organization!
So, the next time you have a corporate event and are wondering what is the best gift to give you're attended, think silicone! Not only will it be a cost-effective decision for your company, but it'll be something truly functional and durable for the recipient.
Consider this: A personalized silicone purse given to visitors at your sales booth, for example, will last for many years. And each time the user sees your name and logo on his/her purse, it will remind them about your company's products and services. And the more they use that purse, the more they'll appreciate your gift. And it's sentiments like that which can turn casual visitors to your marketing event into paying customers and clients!
Choices make perfect gifts
One very productive quality of silicone is that it offers companies a choice of customization options for their gift ideas. For instance, a purple leather bag would look like an obvious "distortion" – because there are no purple cows! But a custom silicone coin purse can be made to any color specifications – and it will still look and feel authentic. That's because silicone has the appeal of being a richly colorful material. Whether it's bright orange, dark pink, or powder blue, your custom-made silicone purse will still look very much in place!
Use it to produce make-up supply carrying purses for older women, young ladies, and even young girls
Craft them into small purses to carry loose change or even currency
Design them as something to attach to your handbag or your carry-on luggage on trips and excursions
The choices for creating that ideal custom silicone coin purse are almost unlimited. If you can think of a purse idea, we guarantee that our experienced purse designers and manufacturing technicians can create it for you. We'll bring your vision to life, and offer your gift recipients something they'll remember for many years to come – guaranteed!
And when it comes to choices, color isn't the only factor that makes silicone the ideal option for corporate gifts. Because the material is so easy to work with, you can have OYI Gifts produce your custom silicone coin purse into any shape, size, or design that you wish.
For example, if you are a publisher of books, why not let us help you design a unique silicone purse that represents what your company stands for? You could have it mimic a book or a binder. Or you could have us create it like a traditional purse for your audience to carry their day-to-day items. The choice is entirely yours. We'll even create attractive designs and imprints on your personalized silicone purse so your customers will always remember your company when they grab their purse to leave home!
Create a mini custom silicone coin purse for kids, designed in their favorite cartoon character. Parents can give those as gifts to their children for any occasion. Because silicone is exceptionally rugged, kids can use their custom purses for many years – and it will still look as good after many pulls, tugs, and bangs along the way.
And speaking about creating a gift that kids will love – how about a customized silicone purse shaped like a piggy bank?  It's functional – because every kid loves a cuddly piggy bank. And it also serves to instill a sense of responsibility in kids. They'll learn the value of saving money at a very young and tender age. Imagine giving away such a gift at a sales or marketing event. Not only will kids love your company, but their parents will also appreciate your organization for many years to come!
If you own a chain of grocery stores, you could have us produce a custom silicone coin purse that looks like hot-selling fruit – like bananas – or vegetables. You could easily sell these novel gifts at your store or give them away to shoppers who visit your store. With your company logo and contact details printed on these gifts, visitors to the store will always remember who you are where you are located – all thanks to your ingenious custom-made silicone purse gift.
Don't compromise on materials
When you give a gift, you want it to be something that you are proud of, and that the receiver will be equally proud to use frequently. Unfortunately, many in the custom gift-making business cut corners to produce gifts that are typically one-time-use only products.
Here at OYI Gifts, our founders have one principle that they do not make any concessions on We'll never compromise on the materials used to produce your custom silicone coin purse! When we source our materials to produce the gift items ordered by our clients, we look for only the best.
Our zippers used in customized purses and bags are highly durable and will last for years. Your gift receivers will open and close their custom silicone coin purse many times a day for years, and the zipper will never stick or falter. Users of our custom-made bags and purses will know that their valuables are safely held in place with top-quality sippers.
The metal rings and fasteners used to attach loops and ties in place on each of our personalized silicone purses are tested under high-stress conditions to ensure they never give way – not even when kids play tug-of-war with them! This ensures that even if your purse is fastened to a carrying case or a kid's knapsack, it will remain in place for a long time!
The material used to manufacture the carrying straps around each of our custom-made silicone purse gifts, and the craftsmanship, is also subject to high QA standards. We know what's at stake for you – our trusted clients – when we produce your gift items. Your gift isn't just a novelty item – it represents your reputation. And by extension, therefore, our reputation is also attached to every custom silicone coin purse that goes out from any of our manufacturing facilities.
Some of our purses and bags have an internal lining to protect the contents held in the purse. And although those linings are never seen by people looking at the purse, we take great pride in selecting the materials used to create those linings. All linings in every custom silicone coin purse produced by us are thoroughly inspected and tested.
And like the external silicone shells, the internal linings are tough and long-lasting. No matter how much "stuff" you put into the purses we produce, the product will hold them safe. The canvas and silhouette materials that form the base for these purses are extremely tough and hardy. And one thing that you can be sure of: Your custom-made silicone purse will never lose its shape regardless of how much "stuff" you carry in it, or how roughly the gift recipient uses it.
Why? Firstly, silicone is such a tough material that it just doesn't buckle under extreme stress. But most importantly, our custom silicone coin purse production process ensures that all the materials are fused together securely to create a long-lasting product. Any defects, in either materials or manufacturing, are screened and eradicated long before the product enters final QA.
The OYI Gift difference – Why us?
You're probably wondering why you should choose OYI Gifts as your exclusive supplier for a custom silicone coin purse gift order. Well, we could tell you about the tremendous experience we have with producing a huge variety of custom silicone gifts – including different versions of the customized silicone purse.
We could also draw your attention to our very competitive pricing structure which has made it extremely attractive for our corporate clients to choose us over many of our competitors. We guarantee our clients the lowest possible prices across the industry. We know that if we are price-competitive, we'll always be your preferred partner.
But while we are a cost-effective gift maker to partner with, we don't cut costs or compromise on quality. Many of our corporate clients started our relationship with a single custom silicone coin purse gift order, and several years later today, they still work with us on other gift ideas! And that value of a long-term relationship – rather than single-order transactions – makes us different from many of our industry peers.
And oh yes – did we tell you that no corporate custom silicone coin purse orders are too large or too small for us to handle? From a few hundred pieces to thousands of pieces – we'll make sure we service your order of any size. And don't worry – we'll deliver your orders on time and within our agreed price. That's our guarantee! How can we promise that?
It's simple really! We've been in the business for long enough to create a highly efficient and effective marketing, manufacturing, and logistics supply chain. All customized silicone purse orders are handled by a highly experienced and trained network of dedicated specialists. Everyone across our operation knows exactly what to do. It is that precision that helps us respond to orders of any size without compromising quality and timing.
And that's yet another reason that we have a very high ratio of repeat clients!
But the most compelling reason for you to contact us for your next custom silicone purse gift order is our "no compromise" attitude on quality. When you work with us, your personalized silicone purse will be produced to the highest standards of manufacturing. And that's our guarantee to you!