Fun Custom Airpods case manufacturing top 5 benefits
Wireless headphones such as the Apple Airpods and other Bluetooth headphones are currently the most popular products in audio. Wireless headphones were made popular when Apple decided to remove the headphone jack from the iPhone 7 series model in favor of 100% wireless headphones. This was coupled with the release of their iconic Airpods – a series of premium wireless headphones by Apple.
Thousands of other forms of wireless headphones emerged since, and this has also led to the creation of an Airpods case. We at OYI Gift have the ability to manufacture custom cases as a large Airpods case supplier that can design any custom case for all series of Airpods (and similar wireless headphones).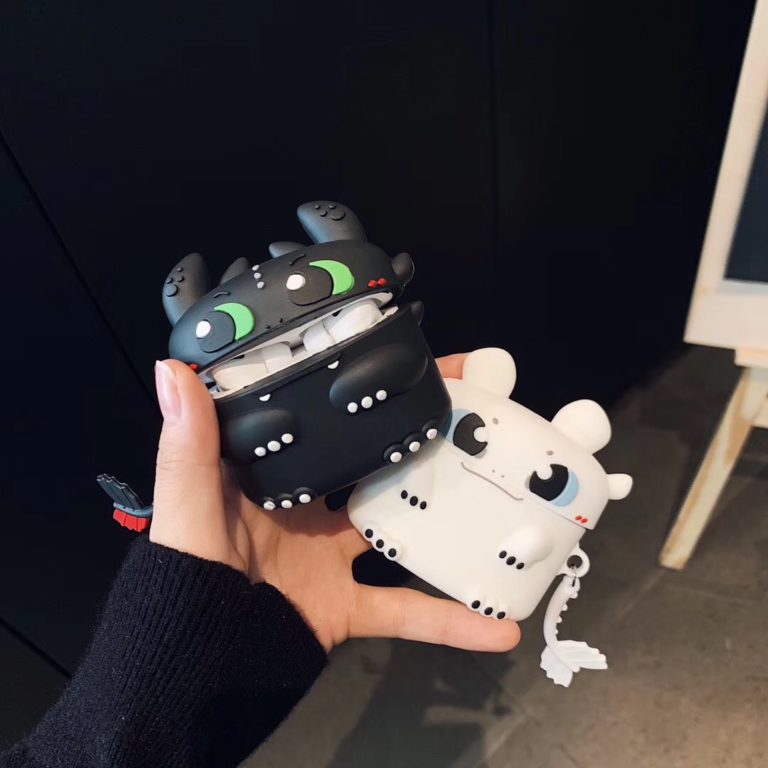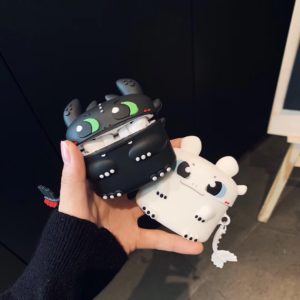 The Issue With Corded Headphones
How many times have you listened to music while moving around your home, only to get the cable tangled up in a door handle or an appliance and ended up dropping your phone? This has happened to most of us. Cords interfere with our daily lives and they can be a nuisance when we're moving around the house. Cords are also inconvenient when we're going about our daily lives such as jogging or listening to music during work hours.
The hassle is now eliminated using a new generation of wireless headphones that connect via Bluetooth 2.0 and come with a wide-reaching range, allowing us to enjoy our music without any cables getting in the way. The cases we use for charging our wireless headphones need protection too – this is where Airpods cases come in.
If you're looking to put your brand on wireless cases, you have 2 options: 1) Design your own Airpod product 2) Customize a case. The latter solution is much easier because you don't have to develop your own wireless headphones and you can simply integrate a case with popular products like Airpods 1 and Airpods 2.
OYI Gift can customize your brand name for these cases and place your logo/custom designs in various Airpod cases. We offer complete customization services that allow our clients to develop excellent branded case products that they can sell and/or give away. This guide will focus on the main benefits of customizing Airpods cases and manufacturing Airpods cases in China. We have one of the largest customization factories in China that can help you develop a creative case for all purposes.
The following are design examples of wireless Airpods cases we've produced:
Super Mario Airpods case.
Cat wireless Airpods case.
Coffee bottle Airpods case.
Banana-shaped Airpods case.
Coca-Cola Airpods case.
McDonald's Airpods case.
Silicone/transparent Airpods case
And many other creative solutions. You name it – we get them done.
The Wireless Headphones Case(Airpods case) Industry
Airpods are in the hands of millions of Apple and Android users – this means the wireless headphones industry is booming. Now is the best time to get in or miss the boat because wireless headphones are becoming mandatory on most new-generation phones.
To make an impression on your clients and business partners, wireless headphone cases are also an excellent way to make your gift stand out.
Pro Tip: Instead of relying on old-fashioned corporate gifts, you could custom-design a wireless case tailored to your brand and/or your business partner's brands. This will leave a serious impression on your clients that you care for their business and it's going to be easy for you to manufacture them by entrusting them to us.
Airpods cases manufacturers vary in production quality too. Similar to how there are Airpods that cost $300 and copycat versions that only cost $20, there are differences in the production quality of cases as well. Most manufacturers use plastic to manufacture their cases, but we use 100% silicone to for ours. If you fail to exercise due diligence before you place an order on custom wireless cases, you could end up with bad-quality products that break.
Our cases meet the highest quality aesthetic standards and they're designed for durability. The case is an integral part of any smartphone user's lives because we use our headphones daily and place them back in the case for charging and/or storage. We can help you produce custom cases and we have a production capacity of thousands of cases per day.
1) Retain the Original Function Of Airpods
The Airpods case manufactured by OYI Gift does not interfere with the original functioning of the Airpods. For instance, if you have the new-gen Airpods and you want to adjust them by tapping the buttons (volume, track skipping, etc), our cases will not cover those buttons and prevent you from using them physically. This is a big issue for other manufacturers who are careless about the user experience of Airpods.
These manufacturers force users to rely on the phone to get things done virtually, while with our cases you can use your AirPods as if there's no case at all. This provides a seamless user experience without any hassle; you retain the original functionality of the Airpods while having a beautiful custom design. Wireless headphones these days are smart and can be paused by removing the earbud from the ear. This is why you want to have a smart case that complies with the latest designs and we can design your case for every Airpod/alternative wireless headphone in existence.
2) Durability
Our cases are designed for maximum protection of the Airpods and contain shock-absorption properties with 100% pure silicone material. The wireless headphone case, similar to a phone case, must provide protection for the device in the event of an accidental drop. If your AirPods fall from your pocket or you scratch them by accident, our cases are going to protect the Airpods and make sure the device is running optimally. This is the primary purpose of a case, aside from enhancing the aesthetics of the case. Our cases provide protection against drops, scratches, dust, and other damage.
If you manufacture Airpod cases, there are two material options: Plastic and silicone. Plastic cases are popular but they provide less impact resistance and they may break. Having a rugged, silicone case will give your headphones the greatest protection because they contain multiple layers of pure silicone-lined and are designed to absorb shock.
What's more, silicone materials are water-resistant which means if you spill water over the Airpods they will continue working. Our cases will be resistant to most short-distance drops and prevent the inner mechanics of the Airpods from sliding around. The only possible damage that could be caused is if the Airpods are dropped from a very high distance onto a hard floor. In this case, there are no effective preventive cases.
3) Easy Maintenance
Pure silicone is highly resistant to lint, dust, molding, and other forms of structural damage. There are no materials that are 100% resistant to dust and lint, however, silicone is the most effective at preventing harmful chemicals from growing of this case. If you use materials such as metal or plastic, you're risking a higher exposure to harmful chemicals. This is minimized on silicone cases that take very little to maintain.
All you have to do to maintain OYI Gift's custom silicone Airpod cases is to apply a bit of water and rinse the case. Silicone cases are very soft to the touch and attract fingerprints, but these are usually transparent. The advantage over other materials is that silicone cases are super easy to maintain and last a long time. For instance, plastic cases may catch dirt and dust that ends up wearing them out and giving the case an old look. This doesn't happen with silicone cases, which can be cleaned off in a matter of seconds using a damp cloth or some water.
4) Creative Designs
We offer creative designs and custom laser prints for your Airpods case. We can manufacture the exact branded idea you have in mind and/or incorporate existing logos into your design. We can work with all colors and bend silicone materials according to your wishes. We currently have the ability to manufacture cases for all popular Airpods models, but we can also help you with cases for other wireless headphones.
We listed a number of examples of custom phone cases we made above, and we can help you pick out the optimal design for your case. Our silicone cases allow you to be the designer and can imprint every design of your choice onto your cases. We can also deploy our production capabilities to manufacture thousands of custom Airpods cases per day.
5) Long Battery Life
Silicone cases are proven to be the most effective at battery preservation. Similar to phone cases, a wireless headphone case can also be affected by the case in terms of battery life. When you have a case that traps heat, this can cause the battery to overheat from the buildup of energy, thus shortening the lifespan of the battery and/or affecting the battery life.
Silicone allows the heat to escape the unit easier, thereby preserving the original battery of the Airpods. The battery life is arguably the weakest spot of wireless headphones because it depends on the battery of the earbuds and the main charging unit. This is why if you're going to use a case, the go-to solution is a 100% silicone case like the ones we manufacture at OYI Gift.