With mobile devices so ubiquitous in our daily lives today, a custom portable power bank has become almost as indispensable as our smartphones and tablets. In fact, if most of us run out of power, it's as if the world has ended. But it really doesn't have to be that way! Thanks to the handy custom power bank, almost anyone can stay connected pretty much all the time!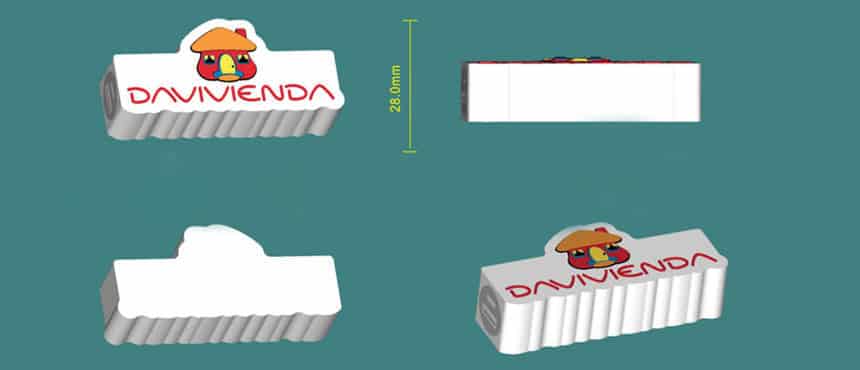 Why give a custom power bank as a gift?
To a mobile device user, the thought of losing power at a sensitive moment during device usage is always a nightmare. In fact, in some emergency situations, not having easy access to mobile device power can mean the difference between life and death. Gifting a custom portable power bank to someone that's highly dependent on their mobile device makes great sense.
They'll always stay connected – even if they are at a remote location, they'll be able to quickly access their backup power source and get back online if they run dry
They'll conveniently carry power with them – no matter where they go! Because their custom power bank is lightweight and portable
They can share power with friends and colleagues in the event that someone else is running dry
They'll stay connected for longer and can be productive for longer. Especially when an online session is entering a critical phase your gift of a custom portable power bank will ensure the session concludes successfully!
If you want someone you love, care about or respect to always has the power of staying connected, then you should definitely consider giving them a custom power bank as a gift.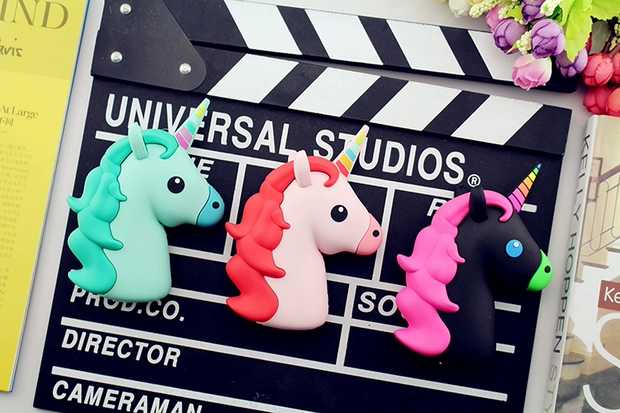 Gifts, by their very nature, are meant to serve one very important purpose: They're meant as signs of appreciation. Nothing says "You are appreciated – Thank you!" to a mobile device user like a custom power bank. And that's just one reason that they make such great gifts.
But, while serving as tokens of appreciation, gifts must also be functional. And what do I mean by that? Well, what good is a "great" gift that the receiver doesn't really find very useful? A gift doesn't have to be expensive to be functional. If someone really needs it – and will use it – then even just a $10 gift card can be functional. But users of mobile phones and personal productivity devices will find a custom portable power bank so much more functional than a gift card!
But there's yet another aspect of gift-giving that puts a custom power bank high up on the list of items that make great first ideas. Personalization! How many ways can you personalize a gift card or a pair of sneakers – not too many! But the sky's the limit when it comes to the ways in which you can fashion, shape, and form a custom portable power bank. In fact, if you can think of something special about the gift recipient's personality, you could probably personalize a power bank to blend into their world!
And then there's the whole concept of longevity. How long will a pair of sneakers or a Tee-Shirt last? For that matter, the $10 gift card won't last too long – or go too far – either! Made from durable materials like Silicone, PVC Rubber, and ABS Plastic, a custom power bank can withstand bumps, drops, falls, and hits. It will be in use for a very long time to come – and that's yet another reason that makes them great gift ideas!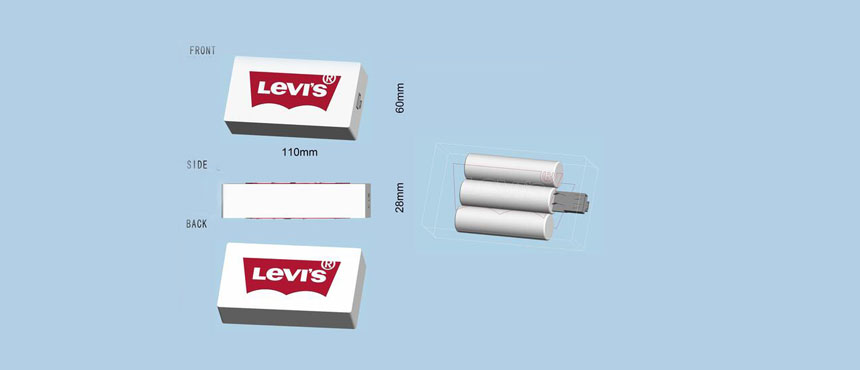 Ten gift ideas for a custom power bank that you'll love!
Here at Oyi Gift, we specialize in creating some of the most amazing gift ideas, including those made from durable and attractive materials, including PVC Rubber, ABS Plastic, and Silicone. Consider these original ideas for a custom portable power bank the next time you need to give a gift to someone:
The Techie in your life: Techies love gizmos…and there's nothing like a custom portable power bank, made from ABS plastic or durable silicone, that'll lighten up your favorite techies' eyes – guaranteed!
The 'on the go' student: Students are constantly using their mobile devices – in class, at lectures, at workshops, in the gym…and even in the library! It's no wonder then, that they are also constantly running out of juice. But they are usually so "on the go", they don't have time to stop for a couple of hours to charge up. A custom power bank is one gift that any busy student would love to have!
The busy-body homeowner: When you're at home, you are never busy – it's always "super busy" at home! It's in the kitchen, then dashing to the laundry room – and then to the basement and the kid's rooms.
Vacuuming, cooking, cleaning…all the while you're either on the phone, watching a Tv episode of your favorite series, streaming a movie, or chatting with family and friends. A custom portable power bank makes for a great gift – just when you're running out of power.
The road warrior: Some folks are just meant to be rolling stones – always on the road. Traveling to meet clients. Visiting job sites. Hiking or taking in new sights and scenes. And just when they are about to grab a selfie against the perfect backdrop – they lose power!
Your gift of a custom power bank could really save the day for the special road warrior in your life!
Traveling teammate: Let's face it – some members of your team are just indispensable to your organization. They have the knowledge and inspiration to push the entire team to greater heights. But sometimes it'll take a custom portable power bank to make sure they are available.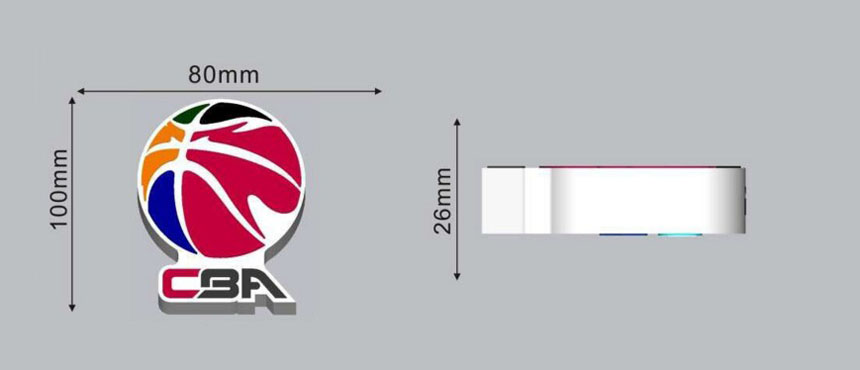 After chatting, online troubleshooting, negotiating and conferencing with colleagues and teammates using their mobile devices, they run out of power. How can you ensure they are always "available"? The gift of a custom power bank will truly save the day – for you and for them!
The avid golfer: Think how an avid golfer would feel if they received a custom portable power bank shaped like a golf bag or a cute little golf cart. They'd look like they've just been over the moon, and feel like they've won the PGA Championship!
Because they are so easy to shape into anything you like, your gift of a custom power bank will forever be treasured by your golf-loving friend.
The vintage car lover: What if you could give someone that's crazy about vintage cars a custom portable power bank that reminds them of their favorite oldie? Silicone and high-impact plastic mean these power banks can be molded to real-life versions of Classic, Retro, Muscle, or Drag cars.
When you give a car buff a custom power bank formed like something that their dreams are made of, they'll be in the seventh heaven, and thank you for a long time for your gift!
The over-achiever: Do you have someone out there who is always overachieving? It could be an individual or a group of people. Since most of them will likely be using mobile devices, a custom portable power bank would be something that can easily be created to say "Thank you!" to one and all!
Appreciating their efforts will only motivate them to reach greater heights. And, every time they pull out your gift of a custom power bank, they'll remember you and how much you value their efforts!
Loyal customers: Companies thrive only because of loyal customers. So, if you really wanted to say "Thank You!" to your faithful customers, then a custom portable power bank would make a great Thank You gift!
The next time you have a Customer Appreciation event, why not give away a custom power bank to each client who attends? Every time they use it – which will likely be very frequently – they'll be encouraged to patronize your products/services. And if you customize it with your company name and logo, it'll serve as a free advertisement for your company too!
The die-hard fans: Do you have a band or singing or acting group? Are you running a theatre or music club? Well, if you are, then you probably have loads of loyal fans following your every move. Giving each one of them a custom portable power bank would really show them how much you appreciate their loyalty.
Loyal fans give up a lot of their time – and money too! – to make sure you and your team feel supported. It's only fair that you show them that you care for their support. The gift of a custom power bank is a great way to show them how much you appreciate their loyalty and support!
And if you have other amazing gift ideas for a custom power bank, why not contact us and discuss them with our team. One of our trained sales associates will be happy to learn more about what you need, and will even share ideas on how to bring your custom portable power bank ideas to life!
Oyi Gift is one of the world's most diversified sources for custom-made gifts and novelty items. You can get a custom power bank from us that's tailor-made to fit any of your requirements. And, we can customize them to a wide variety of standards – from USB 2.0, USB 3.0, micro-USB, and even the much smaller, reversible USB 3.1 (or USB Type-C) – which are the faster alternative to current USB ports.
So, if you know someone who may be thrilled to receive a custom portable power bank as a gift, go online now place your order today! Whether it's for a small quality or large commercial order – we're organized to fulfill them all. And…your gift receivers will love them – guaranteed!