Silicone hand sanitizer holder making your life wonderful
No thanks to the ongoing COVID-19 crisis, hand sanitizers have now become a "must-have" product. Individuals and groups of people are now convinced of their (hand sanitization products') importance as part of a group and personal hygiene protocol.  And rightly so. Even though you might wash your hands in a home or office setting, there's no guarantee of the availability of soap and water to do in other situations such as traveling or while on the road. Having a silicone hand sanitizer holder helps in taking your sanitizer supply wherever you go.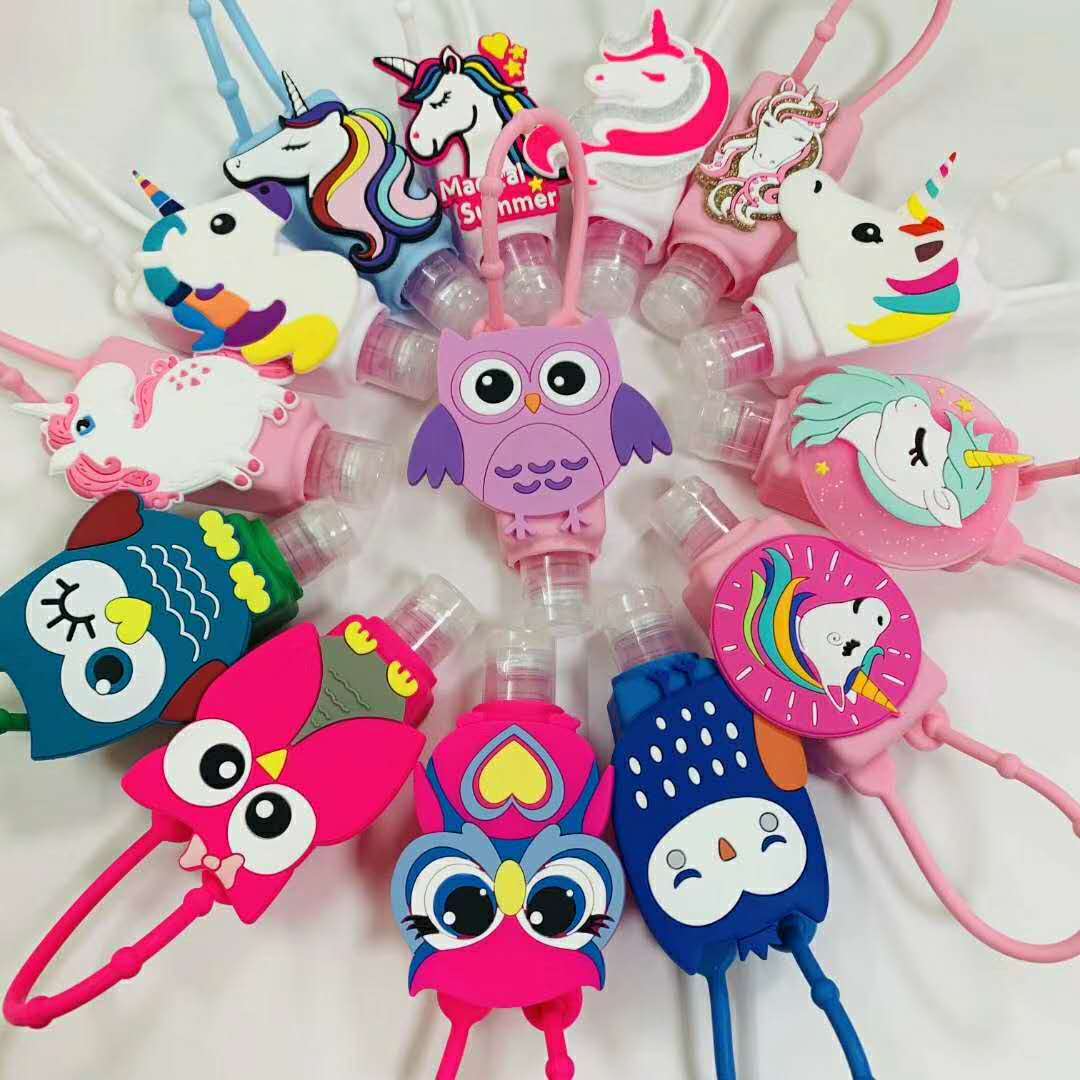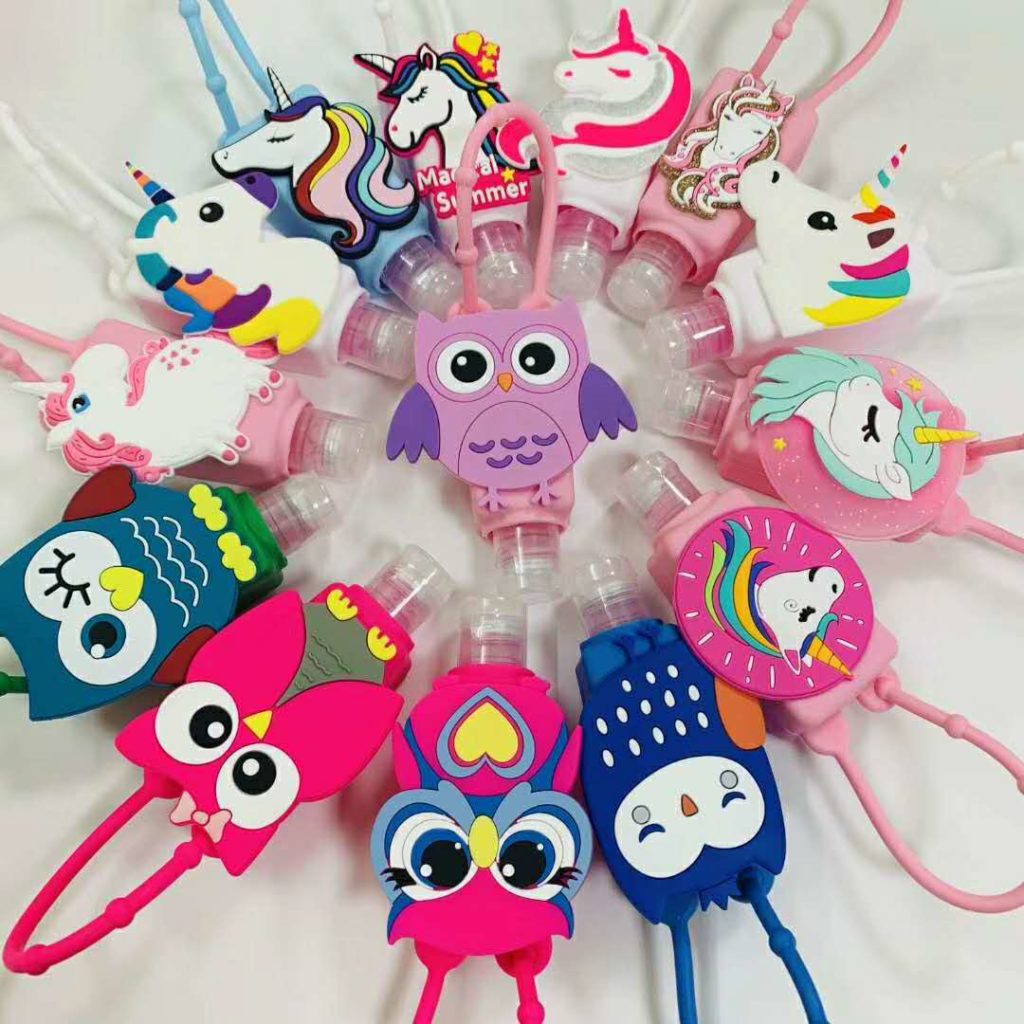 Challenging times ahead
The media hype around a "COVID-19 cure" is overblown. Most likely, the world is in for some challenging times ahead, with anti-virus and germ protection protocols remaining in place for the foreseeable future.  In such an environment, where there's a mandate for handwashing, it's challenging for employers and business owners to provide soap, water, and paper towels to all visitors, guests, employees, and customers. What's more challenging is that to be truly effective, rigorous implementation of this mandate (for washing and sanitizing one's hands) is essential. But…:
What do you do when all you can offer is a centralized hand washing station (like in public washrooms, a bathroom or toilet)?
How do you handle a situation where staff and visitors move freely from one place to another within your premises?
How can you promote the safety of employees who work outside the office/building where there are limited resources for hand sanitization?
Well, you could install huge hand sanitizer sanitizations everywhere. But that would be uneconomical. You could also distribute commercially-available 500ml or 1000ml sanitizer bottles to all staff, but that would be impractical for them to cart around! These challenging times call for equally innovative solutions. So, what's the answer?
Hand out portable hand sanitizer bottles to everyone visiting your business premises. And, to make it convenient for them to carry the bottles around, create a portable silicone hand sanitizer holder so it won't be too cumbersome to carry a personal supply of sanitization material. This is the most obvious answer to a challenging problem. It is cheap. It's un-obstructive.  And most of all, it is an extremely practical solution to a challenge that we will likely be facing for a long time to come.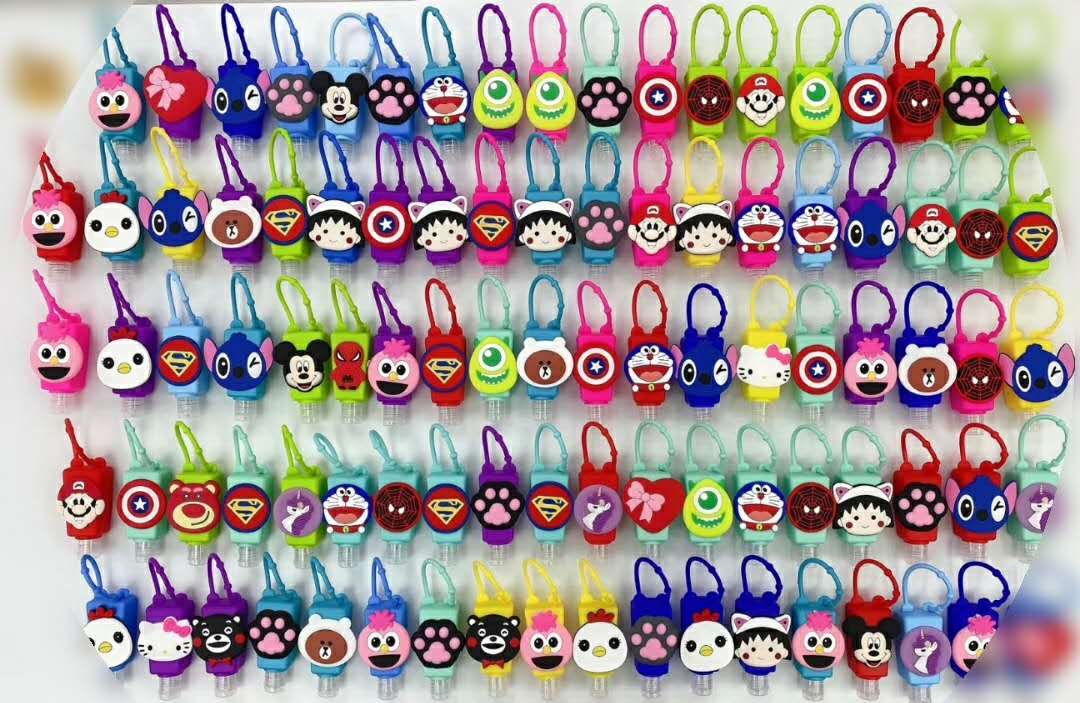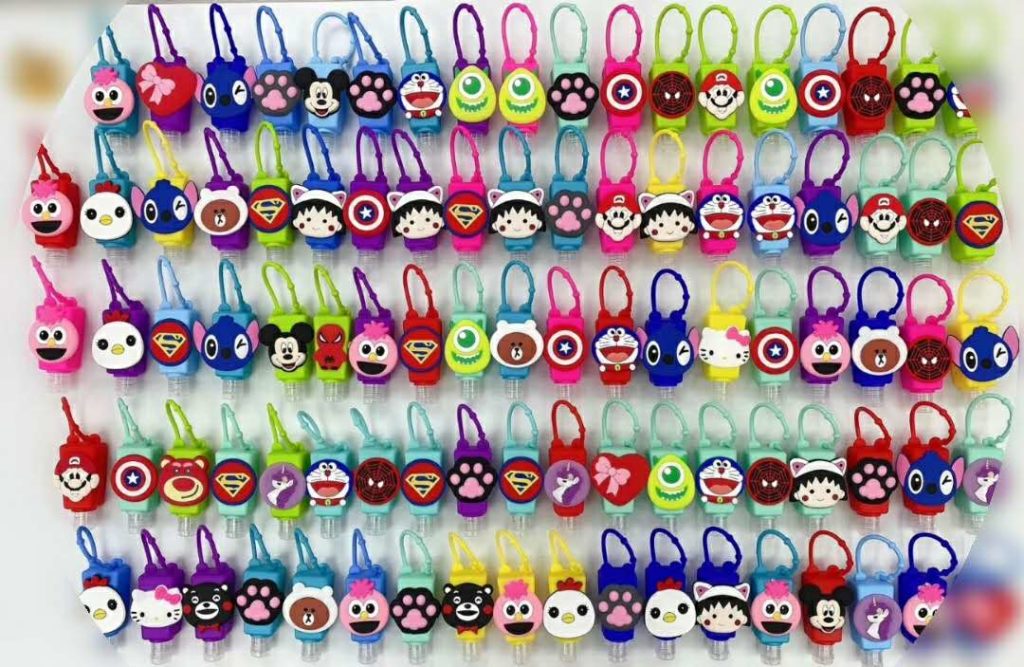 The OYI difference
COVID-themed products are some of the best gifts you could give to people – and with the surge of the recent pandemic, portable hand sanitizers are now in demand. OYI Gift is a top portable silicone hand sanitizer holder supplier for portable perfume bottles, hand sanitizer cases, and much more.
Here at OYI gift, we can help you by manufacturing 100% silicone cases for portable hand sanitizer and perfume bottles. These cases, for carrying a supply of portable hand sanitizer liquid and gel, will be pragmatic for every occasion, and we can manufacture them according to your own design and taste. Our teams will work with your designers to make your portable silicone hand sanitizer holder look creative and captivating.
As a renowned portable silicone hand sanitizer bottle holder supplier, we're experts at adding charm and creativity to any variety of portable perfume or hand sanitizer bottles. However, our silicone cases retain the original functionality and make sure they don't interfere with the portable functionality of the containers.
The OYI Gifts team realizes that hand sanitizers are increasingly popular in the last few months due to the Covid-19 pandemic. We also understand that, in many public institutions, they're legally required. Having access to a supply of portable hand sanitizer gives people the ability to remove germs from their hands anytime, anyplace – even while they're on the go.
As a leading maker of portable silicone hand sanitizer holders from China, OYI Gift can manufacture custom portable silicone hand sanitizer holders according to your needs. We can customize them with your brand name, logo, product, or any creative design you choose. And if it's bulk supply you are looking for, then we've got you covered there too. Our factory capacity allows us to output thousands of pieces each day.
Why use OYI custom portable silicone hand sanitizer holder?
So, what's the use of using a custom portable silicone hand sanitizer holder, versus just giving employees and customers a regular hand sanitizer bottle?
With COVID-19 so rampant all over, everyone wants to remain sanitized and clean all the time. Having custom-sized bottles and cases for your portable supply of hand sanitizer makes it convenient to carry the liquids and gels anywhere you go.                                                                                                                   
Instead of carrying large amounts of gel or liquid all the time, work with your silicone hand sanitizer holder manufacturer and customize the bottles and holders to hold the desired amount of liquid you wish (e.g. 30ml). Your gift maker will also make custom cases to conveniently hold and secure the bottles so there's no danger of falls, spills, or accidental wastage of the materials – be they perfumes, hand sanitizers, or liquid soaps
Use our cases for marketing and brand recognition. Add your logo or corporate slogan to them
With kids and adults moving outdoors, having a supply of portable sanitizer is essential to keep clean after touching or handling products or surfaces outdoors. The silicone cases we design will ensure you always have a steady supply of sanitizer available
Use your creativity to personalize your case design. For example, we'll create a milk tea design silicone case for a 30ml portable hand sanitizer bottle; or a custom image on the cover with cartoons and comic characters for kids. The key idea is: We'll work with you to bring your customized designs to life
An experienced portable silicone hand sanitizer holder manufacturer can produce bottles and cases for multiple uses. When you come indoors from outside, you may have odors that others might dislike. In today's environment, where everyone is sensitive to all smells and odors, it helps to have a way to neutralize those smells. Use a custom perfume bottle and case to carry your favorite perfume and add a refreshing touch to a room, your body, or your clothes.
The bottles and cases may also be used to carry other portable liquids – such as perfumes, liquid soap, shampoo, or other gels – safely and effectively.
How to use our custom silicone portable hand sanitizer and perfume bottles and cases?
Why would anyone choose to customize these silicone hand sanitizers holder? Why not just use off-the-shelf bottles and carrying bags for the purpose? Well, customizing these products opens the doors to use them as corporate gifts and give-away items. There are also many other creative ways that you can use OYI Gift's silicone hand sanitizer holder. Here are just a few ways to do so:
If you are a bulk maker and distributor of perfumes or hand sanitizers, use our custom silicone hand sanitizer holder to supply smaller quantities of your products to retail outlets
Everyone wants to conveniently and safely carry their own supply of these items – but no one wants to hold large cans or 500ml or 1000ml bottles. Customers, employees, and visitors to your business prefer smaller bottles – and we can provide that flexibility for your company
If you are holding corporate events, why not use our bottles and portable silicone hand sanitizer holder to distribute hand sanitizers to your guests and event participants? With your company logo printed on the case, you'll enjoy free advertising too!
Use custom hand sanitizer and perfume bottles, elegantly sheathed in cases, as giveaways at sales and marketing events. The cases will have your corporate branding and customized sales slogan for added brand recognition
Add small perfume and sanitizer combo packs as freebees in product promo programs. If customers buy two items of your company's products, you can give them one free combo as a Thank You gift
Place small sanitizer bottles on your office counters so guests and employees can take them when they enter the office. That way, everyone will always be germ-free throughout the day, and you'll limit the COVID risk
Why choose OYI?
When you choose a portable hand sanitizer bottle silicone case supplier, one of the first things you must look for is credibility. Ask yourself:
How long has this company been around?
Do they have a track record of high-end gift and corporate merchandise development?
What kind of manufacturing and quality assurance standards do they follow?
Upon approval of your design by their engineers, do you receive product samples for approval before commencing full-scale production?
Does the manufacturer have their own production facilities, or do they simply take your order and sub-contract it to outside contractors?
Never work with a portable silicone hand sanitizer holder manufacturer that can't satisfy you with the answers to these questions. At OYI Gifts, we meet – and even exceed – your expectations on every one of the above questions (and many more!). So, if you have a specific idea for portable hand sanitizer bottles, why not contact us today to discuss your needs?