How To Customize Your Own silicone case for bottles
Fragrances are the ultimate luxury that both genders enjoy wearing: We all love the scent of a beautiful perfume and wear it for different events, occasions, and dates. This is why we make it a habit to put them on before leaving early before leaving. We also have the option of carrying perfume in our pockets or purses, as long as it comes in a small portable bottle.
Portable perfumes are some of the best gifts you could give to people – and with the surge of the recent pandemic, hand sanitizers are also made portable. OYI gift is a top supplier that can design silicone cases for portable perfumes, hand sanitizers, and much more. In this guide, we'll look over the benefits of cases for portable perfumes and hand sanitizers as some of the most popular products in use today.
OYI Gift as the top portable perfume bottle silicone case supplier in China recognizes the value of portable perfume bottles for daily use. All people sneak perfume into the desk drawer or their purse and store it as refreshment every few hours. There are portable perfumes available for both genders, making them the best gift items on the market.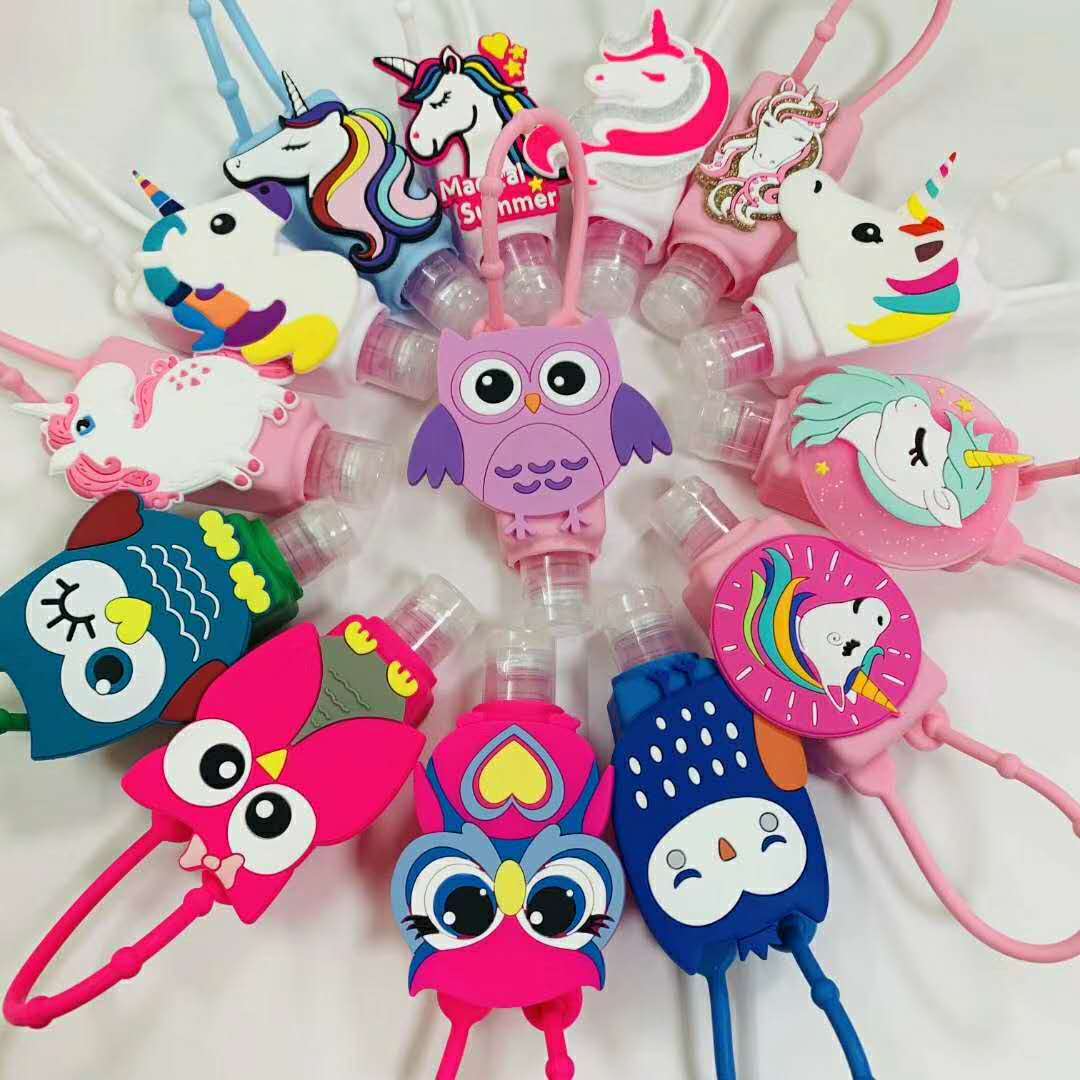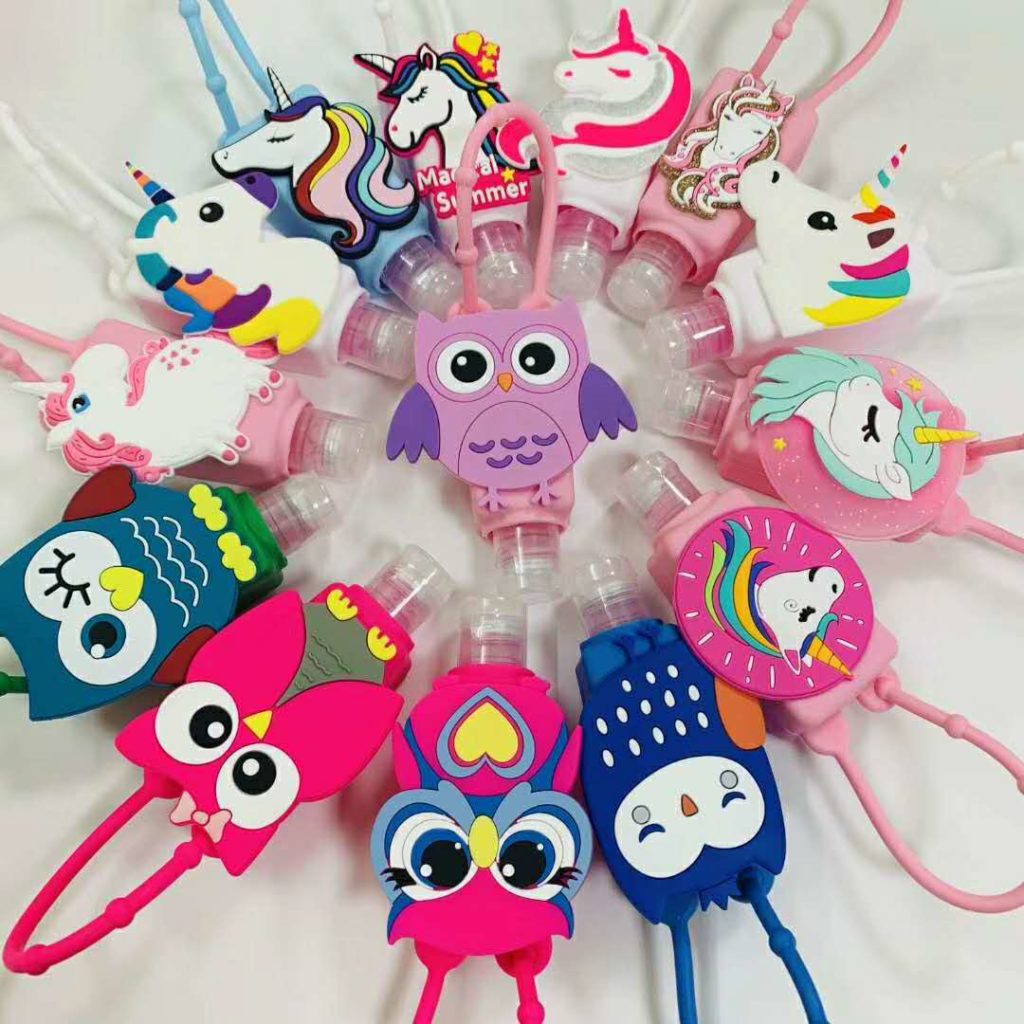 Manufacturing Portable Perfume Bottles
OYI gift enables the manufacturing of custom perfume silicone cases tailored to your business brand/logo and wrapped as gifts you can present to clients and partners. You're not only making their lives better, but you're also enhancing the value of your brand by designing custom perfume cases. Here at OYI gift, we can help you by designing 100% silicone cases for perfume bottles. Your perfumes will be pragmatic for every occasion and we can design them according to your own taste.
Our designers can make your portable perfume bottles look creative and beguiling. We have the ability to add charm and creativity to any variety of portable perfumes, but we also retain the original functionality and make sure our cases don't interfere with the portable functionality of the perfume.
We acknowledge that it's not only the filling convenience (due to the smaller size) and the aesthetic beauty that make perfumes so appealing, but it's the refreshment they provide on a daily basis. The perfume bottles we design are going to be portable and small enough to fit in a purse or a handbag, making the recipients of those gifts able to enjoy every moment. Whether they're attending a party, business trip, trade event, or any other public appearance – the perfume case will give them extra confidence.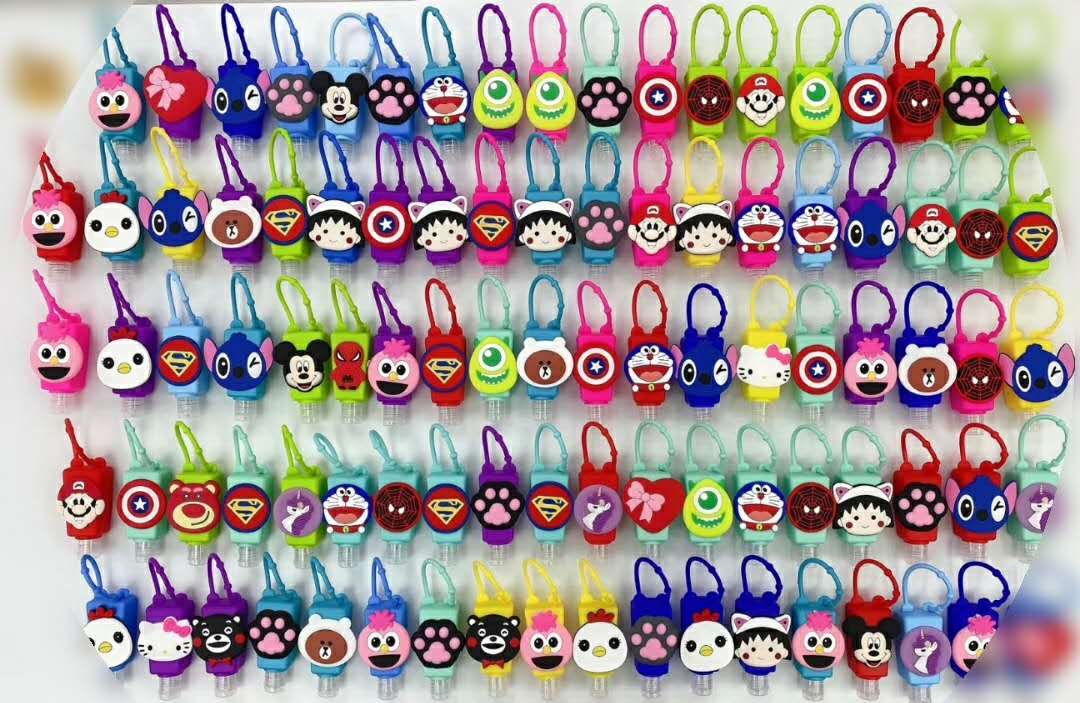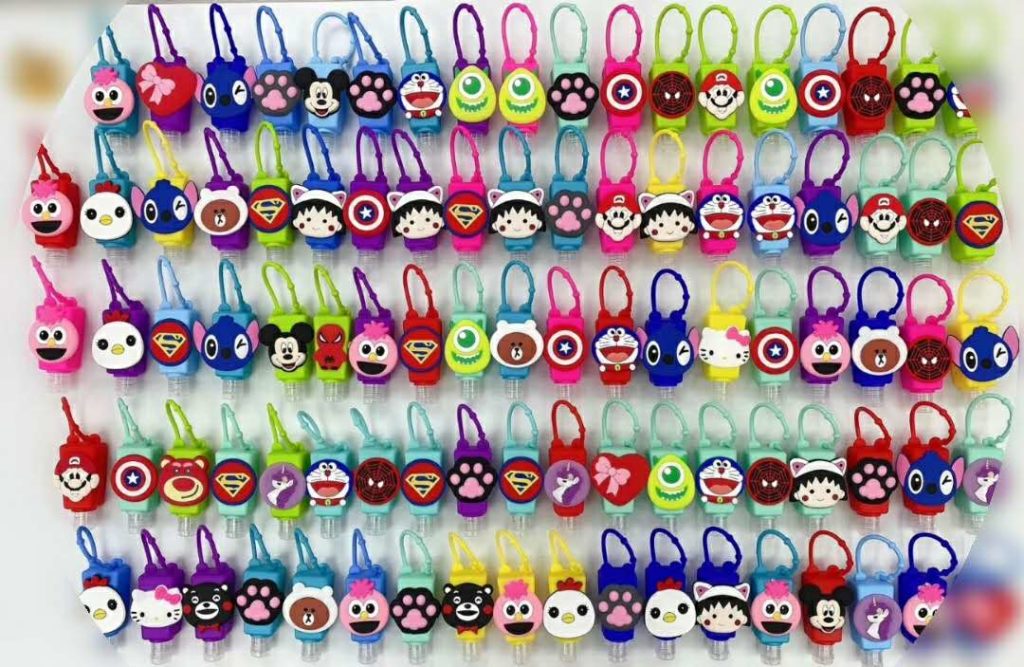 OYI Gift Is The Premier Portable Perfume Bottles Silicone Case Manufacturer
✔ Versatile Daily Use
The main advantage of portable bottles is that they increase the purchasing power of shoppers and make it easy for them to purchase different scents that they can fill up the bottle with and/or mix together. Instead of having to purchase a new bottle every time it runs out, the bottle is refillable with other scents. This saves a lot of money for long-term use, especially considering the average 5ml portable bottle can provide 70 sprays – nearly a week of use with light spraying.
✔ Zero Commitment
Another advantage is that portable perfume bottles are small which means if one gets tired of the scent after a couple of days of use, they can easily replace the scent. Whereas in larger perfume bottles they have to use that scent for months to come, this can easily be changed on smaller portable bottles.
✔ Great Gifts
At OYI Gift, we recognize portable perfumes are some of the most valuable gifts you could give to people. We can design custom cases for portable perfumes that make an impression on your family, business partners, clients, and more. We can design/imprint every custom design as per your request and make it easy for you to mass-produce branded perfumes.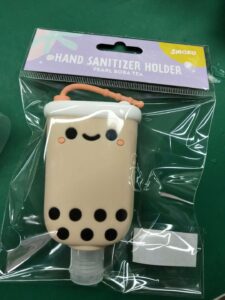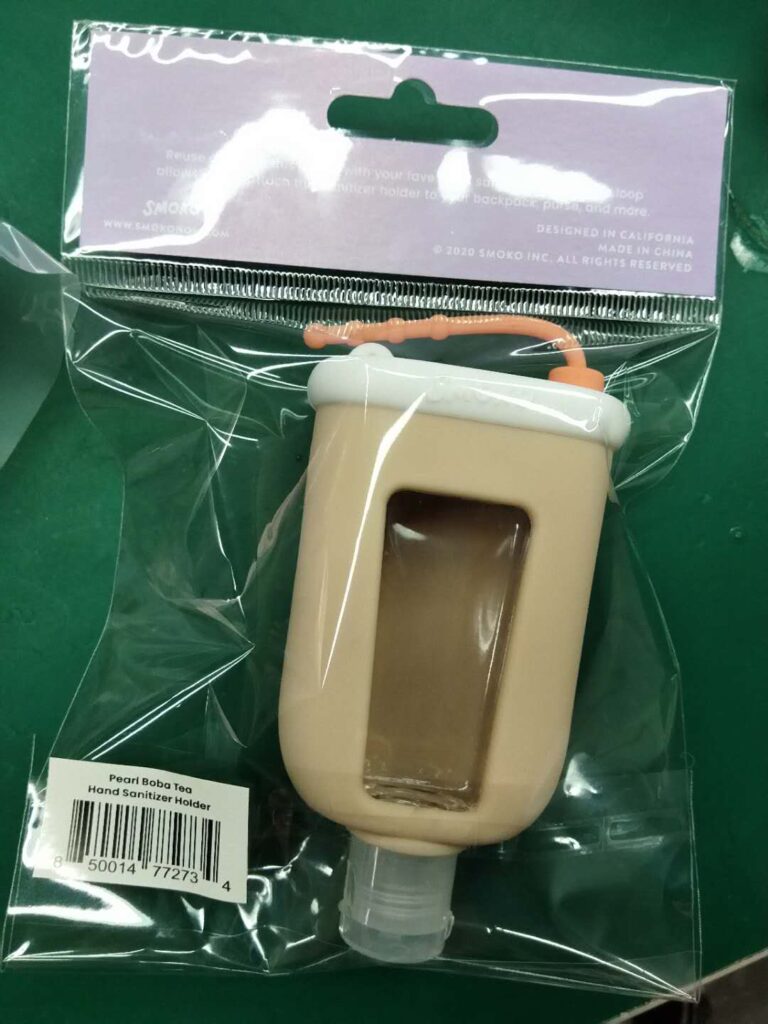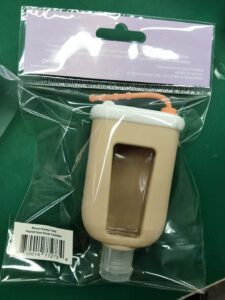 Why Order Portable Perfume silicone Cases From OYI Gift?
As the top portable perfume bottles silicone case in China, here's a preview of the various options we provide clients in regard to the perfume bottles we manufacture:
Storage Capacity. We can design silicone cases of different capacities such as 5lm or 10ml. We can also go beyond this or less (15ml, 20ml, 30ml, etc), depending on how portable you want the perfumes to be. We also imprint different designs and colors. We offer colors such as black, white, blue, pink, yellow, red, green, and more. You also have the ability to mix these colors in any way you want.
Functional Capacity. We ensure the perfumes are easy to use by adjusting them for easy re-filling. This is the most important functionality for long-term use because we want people using our products to be able to refill them easily. Each set can easily last you for years to come.
High-Quality Materials. At OYI Gift, we only use premium silicone materials to build our products. Alternatively, we can combine those with other premium materials like aluminum. We provide our clients the ability to use any material they want including plastic and metal for the design. We test all our perfume products during production to ensure zero leaks upon use. They're also durable and shock-absorbent (in the event of falls).
Transparency. We can make the perfume cases transparent in order to let the users know how much perfume they have left in the case, thereby filling it whenever it's needed.
Portability. Our cases are designed for maximum portability. If you purchase the most common 5ml size it only takes up 3 inches which means it's easy to fit in most pockets and/or purses. This small bottle can provide up to 70 sprays without refilling.
Case Protection. The atomizer at the top of the perfume is 100% secured which means even if the bottle twists and twirls inside the bag, it's not going to leak the perfume. This makes it reliable for users who want to carry their perfume bottles while traveling, thereby giving them a refreshing spray for the duration of the entire day.
High Production Capacity. OYI Gift has a large domestic manufacturing operation that can output thousands of custom portable perfume cases for our clients per day.
Portable Hand Sanitizer Bottles Silicone Case: Top 5 Benefits
Hand sanitizers are increasingly popular in the last few months due to the Covid-19 pandemic. In many public institutions, they're legally required. If you try to enter a hospital, supermarket, retail store, or corporate office – you will likely be required to use a hand sanitizer. We understand the importance of hand-washing and bacteria prevention. This is why portable hand sanitizers are also becoming common.
The portable hand sanitizer gives people the ability to remove germs from their hands while they're on the go. At OYI Gift, we can manufacture custom portable hand sanitizer silicone cases according to your needs. We can customize them with your brand name, logo, product, or any creative design you choose. Our factory capacity allows us to output thousands of pieces each day.
Here are the top 5 benefits of portable hand sanitizer cases made by OYI Gift:
1) Brand Recognition
Portable hands are required in public life and they're used practically everywhere. If you have the ability to imprint your custom logo on these hand sanitizers, you will remind people of your brand multiple times per day. What's more – many people share their portable hand sanitizers.
If you visit a children's play area, you'll notice mothers reach into their purses when the kids are done playing and de-sanitize their hands. Sometimes they do this for multiple people. At the office, one person might share a hand sanitizer with their co-workers during breaks. All this time they're looking closely at the bottle which makes it easy for you to raise brand awareness.
2) High Portability
At OYI Gift we have the production capacity to manufacture different silicone cases of all sizes. We can manufacture very small ones that can fit in a front pocket or medium-sized ones that can fit in a purse. This makes our cases extremely convenient for daily use.
As you know – you don't need water to use hand sanitizers. This means that all people who use your branded hand sanitizers are going to become healthier and they will be reminded your company gave them the privilege. Our sanitizers are extremely time-efficient because the users take less time to clean their hands.
3) Hand Cleanliness
Studies have shown that using hand sanitizers is proven effective even in preventing things such as stomach infections. They keep everyone safe, from the oldest seniors to the youngest children. Many people wonder whether hand sanitizers are effective, or more effective than soap.
The answer is that hand sanitizers are definitely more effective than soap and kill up to 99.9% of all germs present on the hands. The portable hand sanitizers also contain the same liquid as the large stationary ones you find at the entrance of every building.
4) Skin Benefits
Portable hand sanitizers can also help with skin issues by effectively serving as moisturizers. The most common misconception about hand sanitizers is that they contain alcohol and can irritate the skin. However, hand sanitizers are 100% alcohol-free and with continual use, they will improve the condition of the skin.
5) Improved Business Performance
If you give portable hand sanitizers as gifts for your employees, business partners, associates, etc, you will improve their business performance by boosting health in their workplace. For instance, studies have shown that adequate hygiene at the workplace can reduce sickness by up to 40%.
Businesses that mandate masks and hand sanitizers have less than 70% risk of infections compared to ones that don't. This means your employees will attend the workplace more by becoming healthier and you'll experience a surge of productivity at work.