Not so long ago, gifts were about making others happy. In many cases, the gift-giver didn't have any other purpose but to ensure the recipient loved their gift. But the innovation of gifts, like Silicone LED water bottles, has changed all that. Today, businesses all over the world have more than "happy" in mind when they think about corporate gift-giving.
Read on to learn what "more" is all about!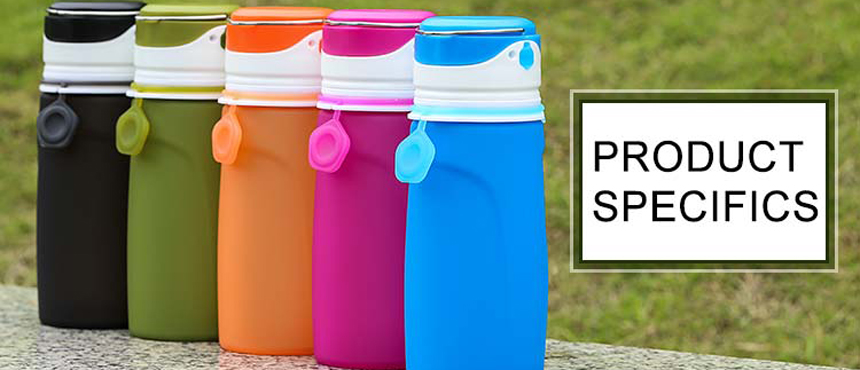 Health and happiness go together
There is a common saying about fast foods: Why does something so delicious always have to be unhealthy? And sadly, it's true. What makes fast foods so delicious and sumptuous is often the fat and unhealthy ingredients. So, in effect, when it comes to health and happiness, they both can't coexist in a bowl of beef stew or an order of hamburger with bacon and chips!
But when it comes to gifts like a light-up water bottle, it's a whole new game altogether!
Today, business owners and leaders have realized that their stakeholders – customers, employees, suppliers, and partners – want them to promote a healthy lifestyle. So, to do just that, businesses are looking for ways to include health and fitness in their corporate merchandising and gifting efforts. And one way to do so is by designing and introducing gifts that promote a healthy lifestyle.
An LED water bottle is the ideal gift that meets both those objectives:
You'll still be able to show appreciation, gratitude, and thanks for everything the recipients have done for your company. That'll make them happy
But then, by giving them a water bottle, you'll be supporting a healthy habit in them – staying hydrated while walking, jogging, exercising, or just going about their regular day
When you put both those aspects of modern-day gift-giving, you'll understand why health and happiness can go together. But there's more to giving healthy gifts, like silicone LED water bottles.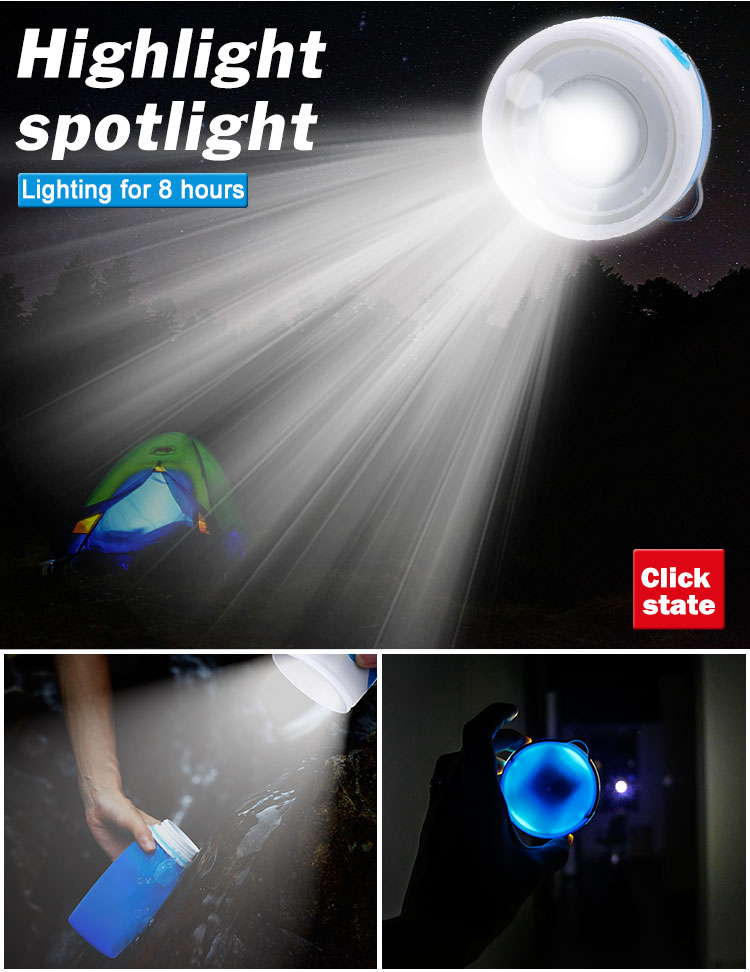 Healthy corporate messaging
Today's gift bottle manufacturing technologies are amazing. No longer are drinking water bottles those plain-looking, transparent, single-colored utensils.  Today, companies like OYI Gift have the ability to create custom silicone water bottles that defy the imagination:
You can get them in multiple colors
They can be shaped or sized per your unique requirements
They can be used to carry liquids other than water – like iced tea, protein shakes, and fruit juices
By virtue of the hardy materials used to produce them, they are damage proof
They are convenient to carry and store
They never leak
They encourage staying hydrated and promote active lifestyles
All these features make water bottles the perfect health-focused corporate gift. But with led water bottles, companies can take health-centered corporate messaging to a whole new level. That's because there's so much more potential to use them as corporate branding and imaging tools.
Produce one of them to match your corporate colors, and you instantly have a water bottle that serves as a visual identity tool for your company
Add a sales slogan or marketing pitch on the bottle, and hundreds of eyes will catch a glimpse of your message as the gift recipients use their led water bottle throughout their day
By associating your company's brand and image with a healthy gift, like a portable water bottle, you automatically project the idea of being a company that cares about people. And that brings us to yet another health-conscious aspect of using these bottles strategically as corporate marketing tools.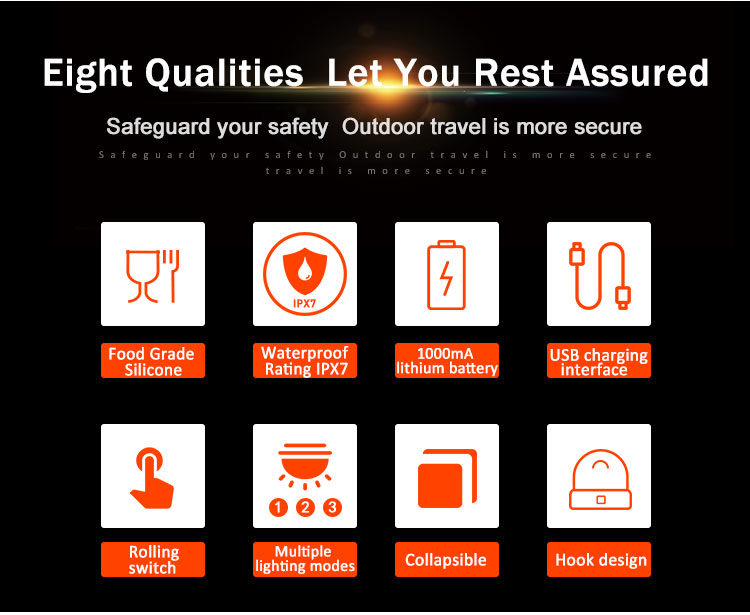 Environmentally-friendly company gifts
There's another saying that goes something like this: What's good for people must be good for the planet too! Well, a light-up water bottle certainly fits into that definition.
These bottles are reusable, so your gift recipients will be saving hundreds (if not thousands) of single-use plastic bottles from going into the garbage dumps. That's great for the planet!
They light up using environmentally-friendly LED power, so you aren't contributing to the proliferation of light pollution – which is great for our environment
The materials used to make them are strong and durable. This means your water bottle will last much longer than traditional plastic bottles. The result: Your gift recipients use fewer bottles during a lifetime, which goes to reducing manufacturing process-based air pollution – which is an eco-friendly development
So, why not embrace silicone LED water bottles as corporate gift ideas?  Not only will gift receivers thank you for them. Your employees will appreciate them. Your business associates and partners will respect you for them. In fact, because of the growing sustainability movement in the world today, companies that show they care for the environment are highly respected. By simply switching from traditional water bottles to led water bottles, you can become a global leader in the eyes of your peers and competitors alike.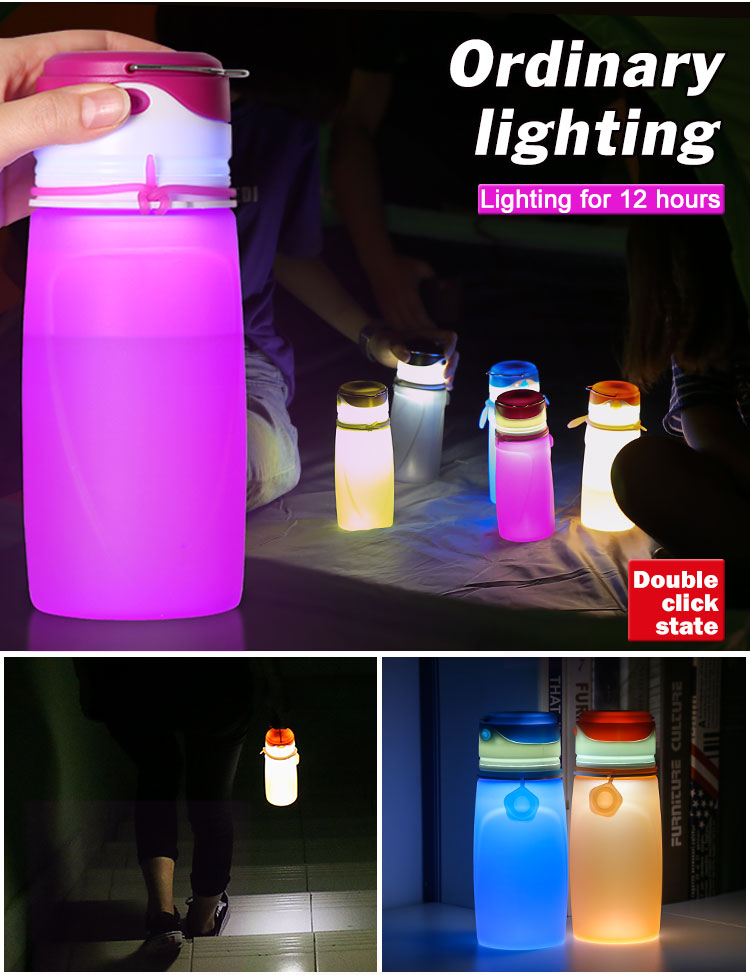 Opportunities unbound
Today, if you look around you, you're very likely to see any number of people carrying gym bags with huge plastic or metallic water bottles stuffed in them. In fact, one statistic shows that there are more than 174 million people who regularly frequent health clubs worldwide. And there are still millions that live an active lifestyle through community and company-sponsored programs.
So, what does a light-up water bottle have to do with all of this? One word: Opportunity!
Thanks to the fact that more people than ever are thinking about healthy lifestyles today, companies and businesses have lots of opportunities to use gifts like water bottles to promote and protect their products, services, and brands. And how would you do that? Here are just a few ideas that progressive-looking enterprises are using:
Give away water bottles, with company logos, at marketing and sales promotion events
Initiate a sales campaign and offer a FREE water bottle to any customer who buys x-number of your products, or y-dollars' worth of your services
Partner with a gym or fitness club, and supply them with company-sponsored water bottles to give to their members. The bottles could have your company's logo and contact details so anyone wanting to buy your products or services can reach out to your sales department
Contact local community organizations that are holding fitness events, like senior's nature walks or adult Yoga or Zuma workout sessions, and offer them LED water bottles, with your company branding and messaging, to pass out to participants
Create a distribution chain for your water bottle gifts, by partnering with local groceries and novelty stores. You could provide the bottles (either for free or at a subsidized rate) to these retailers, and they could sell them at a markup. This will be a win-win for both of you. They get a commission on each bottle sold, and you get FREE advertising as the bottle users expose your company logo and details amongst their network of friends, family members, work colleagues, and bus, train, and subway commuters
These are direct marketing opportunities that you can leverage by using your uniquely produced led water bottle. But there are other ways to make good use of these corporate gift items too. For instance, if you have a network of suppliers and dealers through whom you market and sell your products and services, you could tap into those networks to market your company's image:
Order a batch of LED-powered bottles and give them to your business partners. In addition to your own marketing details, you could even have the bottles inscribed with a brief mention of your business partner's name/contacts. Ask your partners to give the bottles to their own customers and network partners
Encourage your business associates, distributors, and retailers to hold a Buy-One-Get-One free campaign. As part of the deal, you could provide them with tailormade silicone LED water bottles, with your marketing messages inscribed on them, to give away as gifts to participants of the campaign
Within your own company too, there are numerous opportunities to use custom-built water bottles as marketing tools. That's because your own employees are probably one of the staunchest and most loyal company supporters:
Across your company, use led water bottles as giveaways to employees who meet a certain performance milestone (sales quota, tickets closed, customer appreciation notes received)
During corporate working sessions and retreats, pass out company-branded water bottles to all participants
Hold Employee Appreciation days where you hand out bottles to all employees to say "Thank you for your work"
When employees go to visit clients and prospects, encourage them to take some of your company-made gift bottles to hand out to clients. Even if the employee doesn't close a deal, those bottles will remind the prospect about your company and its products and services if there is a next time!
When loyal employees receive a company-branded light-up water bottle at several organization-sponsored events, chances are that they'll likely not keep them all. The usual tendency is to retain one (or perhaps two…or three) and give away the rest to family and friends outside the company network. And that's yet another marketing and branding opportunity that organizations are tabbing into – the personal, professional, and social networks of their employees.
And of course, one key demography that companies are targeting, using gift items such as water bottles, is kids. By partnering with schools in the local community, and sponsoring kids' fitness events, and giving away company-branded LED water bottles to each kid, your organization reaches hundreds of potential customers and clients – especially if you deal in kid-focused products and services.
Even if your company's business isn't kid-focused, those bottles (given to kids) will ultimately make their way home – and the kid's parents will soon become aware of what your company offers. A novel way to use corporate gift-giving as a means of popularizing your organization's brand to adults – through kids!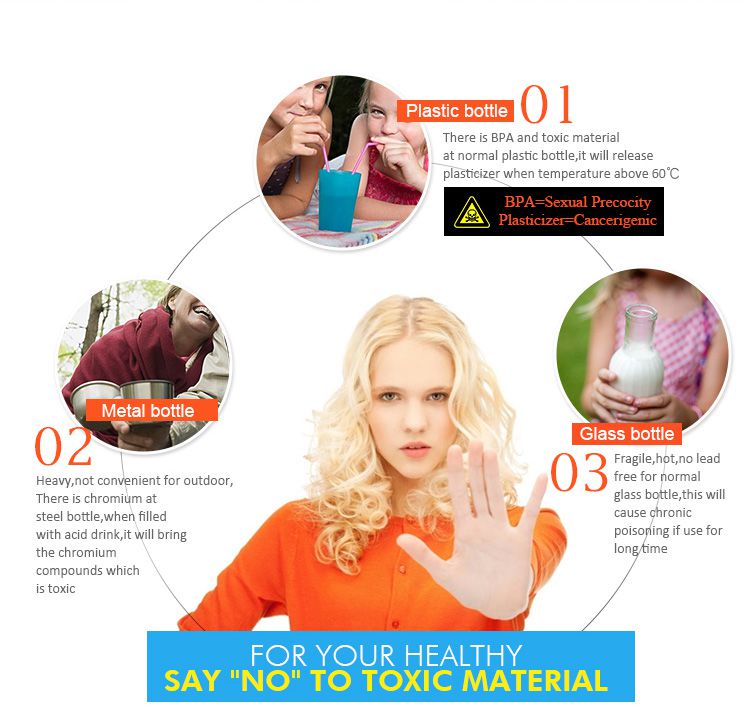 Get your LED water bottles the easy way
The bottom line is that it isn't too hard these days to use corporate gifts to expose your company's brand and image to a much broader circle of prospective clients. However, because of the high levels of quality consciousness within gift receivers these days, where you source those gifts from, and the quality of the gifts matters more than ever today.
Whether you are a large corporation or a small-sized business, you can now get your gifts and merchandise the easy way. At OYI Gift, our trained gift consulting professionals will be happy to assist you. Simply go online and contact us today to get the ball rolling.
And remember, if you have an idea about special-purpose silicone LED water bottles that you'd like us to build for you, don't forget to tell us about it too. Our experienced team of engineers and designers will likely be able to transform your vision into reality. We may even provide you with some ideas of our own to improve your corporate light-up water bottle. So why wait – get your order in today!