Consider this hypothetical scenario for a moment: You're at a busy airport, rushing to catch a flight. With a ticket and boarding passes in one hand and bags in the other, you're trying to hold your iPhone to your ear to have a personal (rather private!) conversation with someone. That's when you think – why not use your earbuds and go hands-free? You try juggling to pull out your Apple AirPod case…and horror of horrors, it falls two floors below and cracks!
All you can do now is watch helplessly as your AirPod investment smashes to pieces. And that's when it hits you: A small investment in a custom AirPod silicone case could have preserved your ability for hands-free communication by avoiding this tragedy!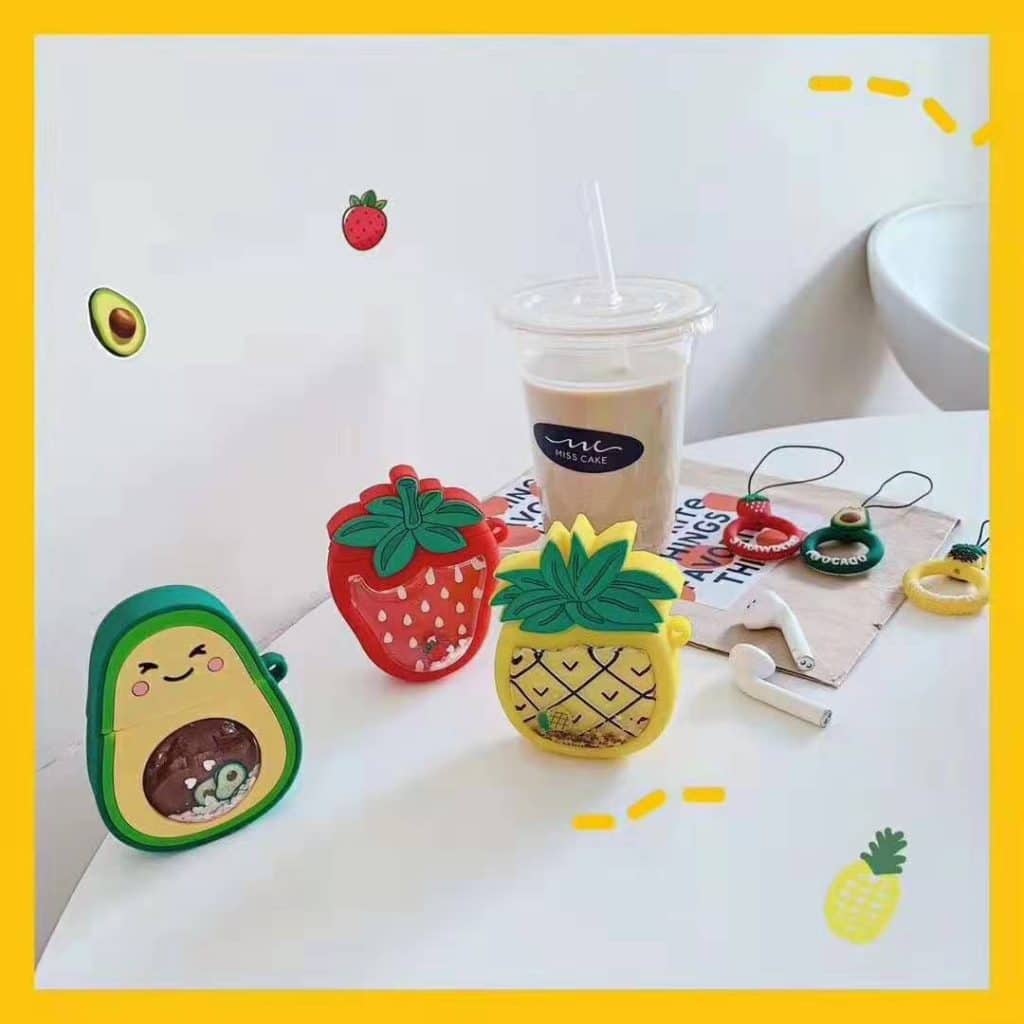 Handsfree made stress free
Every day, as they attempt to engage in stress-free communication, thousands of people knock, bang, bash, smash and drop their very expensive original Apple AirPod cases. Some of those individuals are lucky. They only get off with slight dents, cracks, or scrapes to their precious hands-free communication enabler. However, others are not so fortunate!
Like our hypothetical AirPod user, who didn't have a silicone AirPod case to protect their investment, many aspiring hands-free communicators end up paying big bucks to replace their broken or damaged AirPods. According to one report, people spent more than half a billion dollars replacing their favorite AirPods and charging cases. In fact, at anywhere between $150 and $200 a pop, replacement AirPods and charging cases account for 5% to 7% of Apple's revenue for this product line.
Consider this: Because people don't use a protective Apple AirPod case made of silicone, the tech giant rakes in $10B to $12B each year selling replacements to their hot-selling earphones. Have you ever stopped to ask why that's so?
Your AirPods and their charging cases are an investment so precious to you, that you can't do without them if you lose or break your device
Anyone who knows the stress of using wired devices – headphones, wired earbuds, etc. – knows how stress-free a wireless AirPod makes life. So, if you break or lose yours, you promptly go for a replacement
Undoubtedly, these innovations are worth the investment, because they allow you peace and quiet when talking on your phone or listening to music or videos. And no one wants to do with that comfort factor
And finally, once you embrace hands-free communication, the stress of going back to speakerphone makes it less likely that you'll delay paying for a replacement AirPod case
For all the reasons stated above, a custom silicone case for your AirPod and its original case makes perfect sense. Since hands-free communication is undoubtedly a stress reliever, it only makes sense that you invest in the best technology available – currently, that's Apple's AirPods – to reduce your stress. However, why not take additional steps to make that stress relief a permanent feature by preserving and protecting your investment in the AirPod?
Well, thanks to innovative ideas from gift-making company OYI Gift, an AirPod silicone case makes it possible to do just that!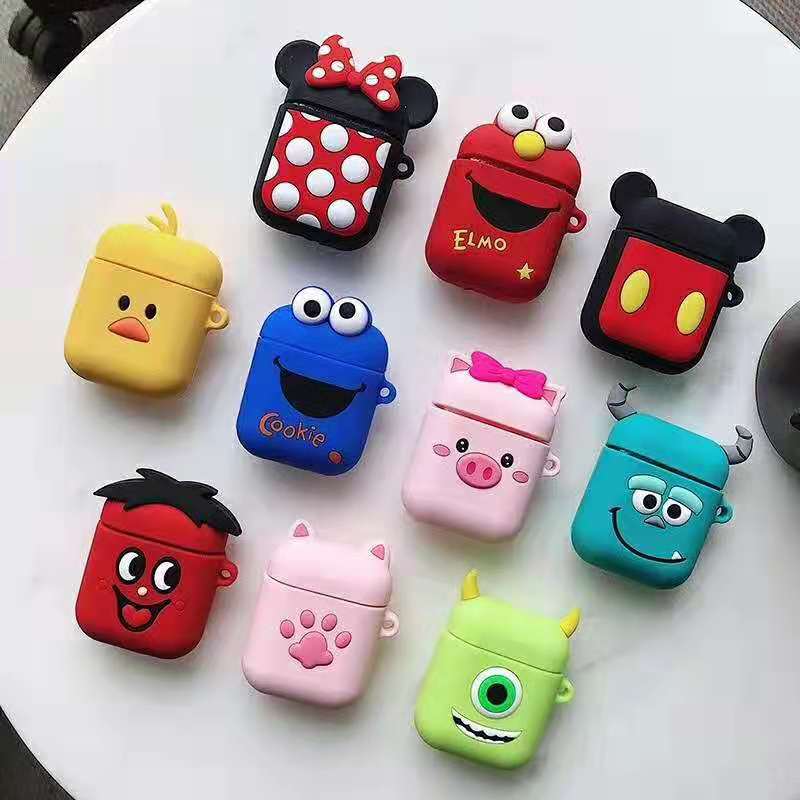 Adding style to stress-free communication
Typically, when you buy "covers" to protect the most costly assets – like a car or a motorbike – you end up obfuscating and hiding the salient features of the article under those covers. That's because the covers are lost and shabbily designed. In most instances, the covered asset doesn't look like the beautiful vehicle under wraps. And that's a shame!
Thankfully, advanced manufacturing technologies mean that you'll never have to hide the true beauty of your AirPod while using protective cases. That's because, when you place it inside a custom silicone case, the case serves to accentuate the already aesthetic features of Apple's original design instead of hiding them. And here's why you'll enjoy additional stress-free communication:
These custom-made AirPod cases are very cost-effective. They're a low-cost alternative to constantly buying new AirPods as replacements for damaged or broken ones
If you are a company that buys AirPods to help your employees in their work – during conference calls, customer service and support functions, listening to company-sponsored online training videos, etc. – your investment in a silicone custom case for iPod Touch 5 or AirPods will save you a lot of stress and money, because you'll have fewer replacement costs
Advanced manufacturing technologies, and the use of industrial-strength materials like Silicone, make it easier to create elegant cases with beautiful designs. This means you can get your preferred look for your AirPod or iPod Touch earbuds for less than you think!
Are you feeling stressed out that your AirPods, once inside their protective case, may look like a box of pills or a tin of breath mints? Well, don't be! The ingeniously designed Apple AirPod case is silicone This allows manufacturers like OYI Gift to create a tight fit look that preserves the natural outline of your AirPods. Even once inside its protective casing, your AirPod will still maintain its stylish looks – guaranteed!
The biggest stress factor comes from the potential of breaking or damaging the original Apple AirPod charging case. And even though Apple guarantees the shock protection of their cases, half of the $10B to $12B they earn on AirPods is from replacing broken or damaged ones. The custom-built AirPod silicone case is tough and sturdy, which makes it long-lasting. Therefore, it provides added shock protection to your AirPod or iPod touch 5
Hardy, resilient, flexible, aesthetically designed and personalized. These are characteristics that go into enabling the AirPod silicone case inherent qualities that protect your device from damage if it falls. And all these features add up to one simple outcome: Stress-free communication without compromising elegance and style.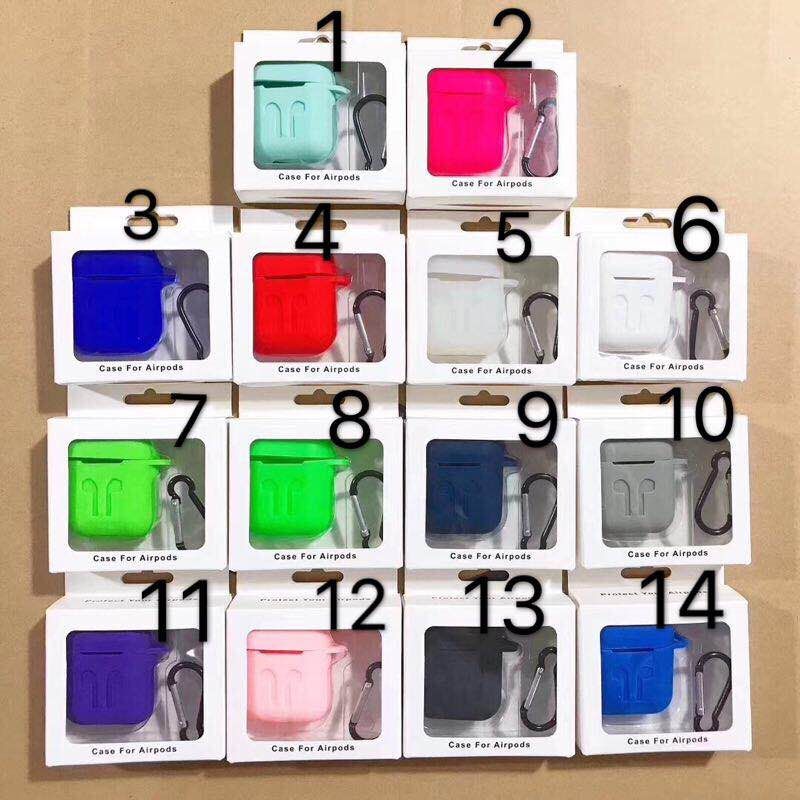 How a "free" custom Airpod silicone case makes you more money
Corporations know that marketing and sales promotion is part of the cost of doing business. In fact, savvy business owners and operators don't look at corporate gift-giving as a cost. Sure, it is an expense. But when all's said and done, corporate giveaways are more of an investment than an expenditure. And there's a sound business reason for that.
Custom gifts, complementary products, and freebies are great corporate brand promotion strategies. And considering how large the AirPod market is – according to some analysts, Apple sold 60 million pairs in 2019 alone, with more than 90 million expected to be shipped in the coming year! –  an Apple AirPod case of silicone material has a huge potential for retail, commercial and industrial organizations.
Because of the size of the AirPod installed base, many companies see it as a great opportunity to leverage for their own marketing purposes. The fact that the average AirPod user is very discerning and fiercely loyal to Apple, makes them the ideal marketing target, especially through a product that helps them protect their AirPods and extend their life.
It is in that context that companies can use a custom silicone case to up-sell and cross-sell their own products and services. And the best way to do that is by giving it away for "free". However, this strategy doesn't really involve giving stuff away at "no-cost". It just means that you either cover the cost of your "free" AirPod cases through a slight addition of the unit costs of each product sold or by making up for it through improved volume sales. In addition:
Competitors that don't offer free-bees, like AirPod or iPod Touch cases, will lose market share to you
Happy customers, who get "free stuff" will more likely be repeat clients for future products and services you may market to them
Those customers will then spread the news, about your gift offering of a free silicone AirPod case with each sale, to their friends and family members, creating a wave of secondary sales opportunities for your company
And finally, customized gifts, like AirPod and iPod Touch 5 cases containing corporate messaging and branding, serve as free advertising platforms within your customers' networks and associations
The bottom line is that you won't suffer margin erosions by giving away an AirPod silicone case with every sale you make. In fact, your margins are likely to improve as your gain market share from your competitors.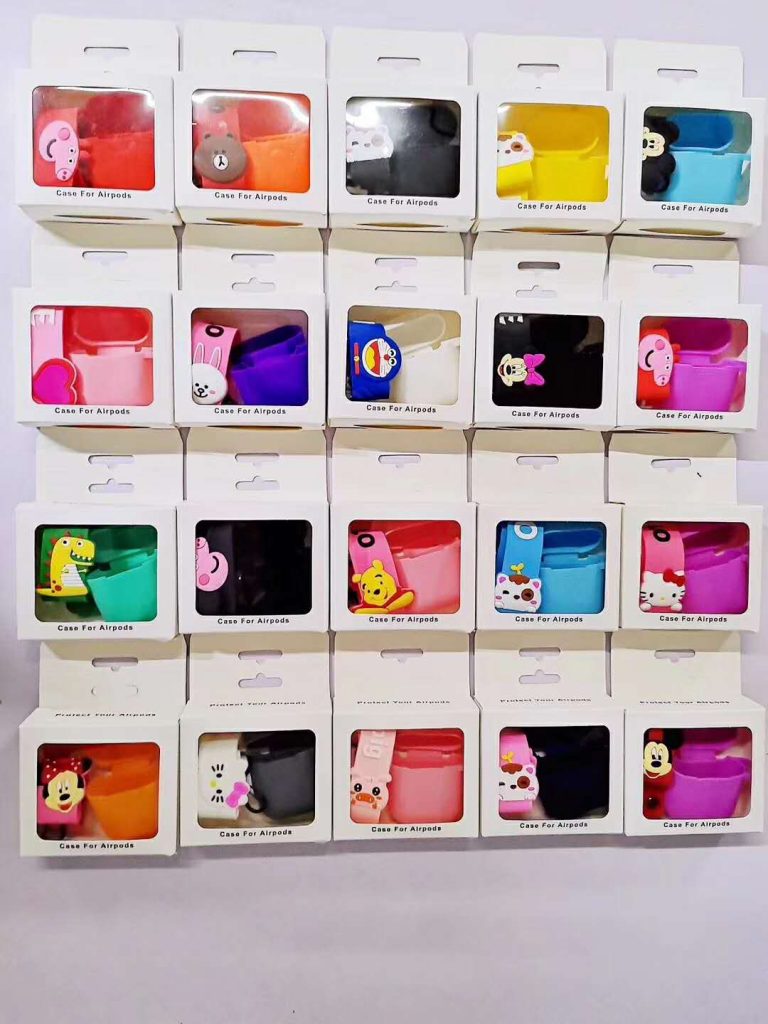 There's no doubt that as a marketing and corporate brand promotion strategy, giving away items such as customized AirPod silicone cases and cell phone covers makes excellent sense. Any investment made in ordering such customized gifts is more than offset by an exceptional return on investment (ROI).
However, the question that most corporate brand managers and marketing strategists might have is: What's the best way to leverage the giving away of a custom silicone case in order to gain market share or create brand recognition?
Well, here are a few innovative ideas for you to consider:
If you manufacture or distribute high-end electronic items, like boom boxes, speakers, or television sets, you could easily offer a free Apple AirPod case of silicone construction as part of a sales promotion deal. In fact, because of the high-value nature of your products, and the low cost of these AirPod cases, you might even offer two such cases for every sale and still not compromise your margins
If your company works through 3rd-party sales reps, similar in concept to medical device manufacturers – then you could offer each rep a limited supply of uniquely designed AirPod cases. As those reps make their rounds, they could leave those gifts – which have your company branding on them – with prospective clients who will now have a constant reminder of your company and its products and services
Use customized AirPod silicone cases to promote your company and its products and services. For example, if you are in the baked-goods business – like cakes and pies – have your custom gift manufacturer produce an AirPod silicone case shaped like a cupcake or pastry. You can have your contact details inscribed on each of the cases. Then, for every sale over a specific value, you could easily give away one of those cases to customers
Because these cases have a low unit cost, giving them away at fairs and exhibitions makes for a great sales promotion strategy. Everyone wants to protect their high investment in AirPods. So, when you give away one of these cases to visitors at your booths and stalls, they'll readily use them – creating a free source of 3rd-party advertising for your company
If you have a large team of employees that are always on the go, meeting clients, taking phone calls, and attending video conferences, you would do well to provide them with an AirPod as a productivity enhancer. And to protect your investment, add a custom silicone case, featuring your company's logo and contact details, to each AirPod your issue. Not only will it cushion the AirPods from falls, but it will also serve as a traveling advertisement for your company's products and services
The spectrum for using free gift items as sales promo tools is fairly large: From giving away a customized silicone custom case for iPod touch 5 with every product sold to adding a uniquely designed AirPod case as part of a gift bag (a "loot bag"), and distributing them at marketing fairs and seminars.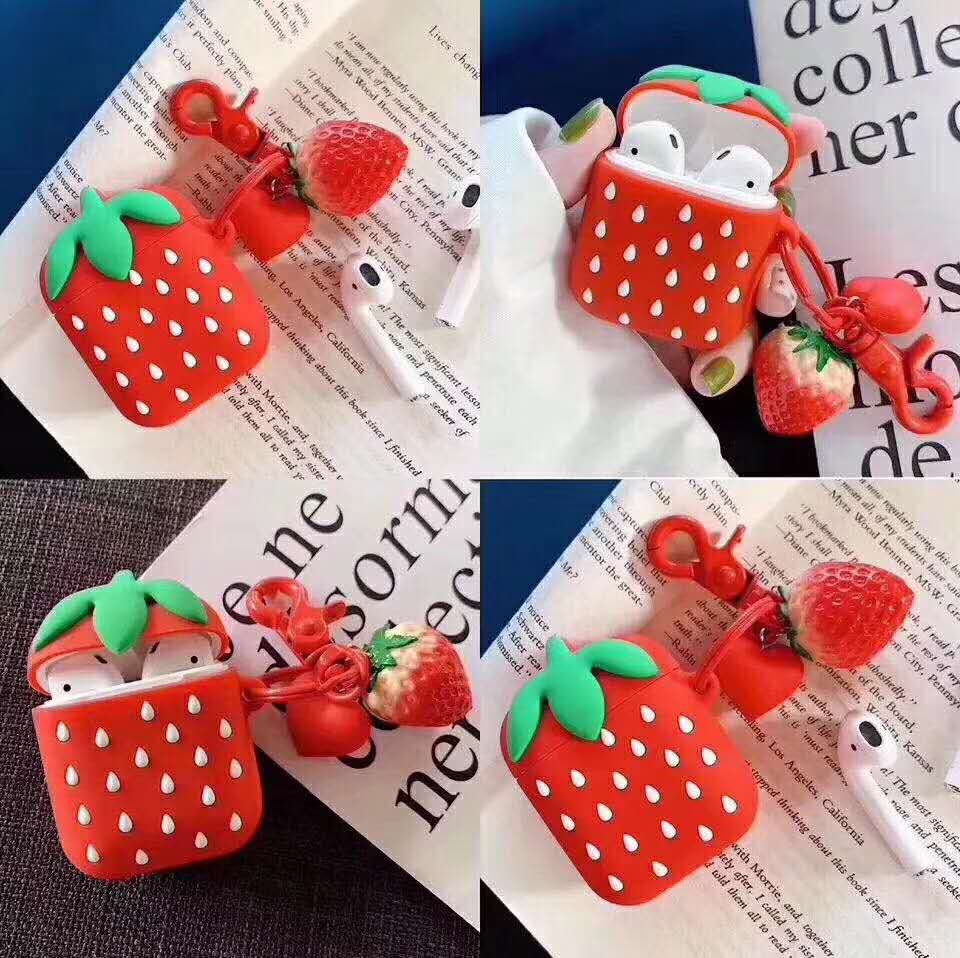 Making branded corporate gift-giving work
If you are looking to implement a corporate gift-giving marketing strategy, you need to select your gift-manufacturing partner very carefully. A corporate gift, like a customized AirPod silicone case, represents more than a sales opportunity. It represents your company's brand, its image, and its reputation. As such, the gift that you create – to give away – needs to reflect those qualities. A manufacturer of less experience or repute could jeopardize all those elements of your marketing strategy.
Here at OYI Gift, we have been creating corporate gifts for many years, and have perfected the art of creating, maintaining, and preserving brand imagery. Our gift design experts know exactly what it takes to make corporate gift-giving work for you. So, if you have a gift idea for a custom Airpod silicone case, or for any other product, why not contact us today and see how we can help you make gift-giving work as a marketing strategy for you?