How to make your own silicone kitchenware items?
Are you interested in learning about manufacturing custom Silicone kitchenware items? You're in the right place. Silicone Kitchenware items are essential items in the household because we use them to cook and store food. Every home has to have essential silicone kitchenware items and as a wholesaler/distributor, you're probably looking to manufacture thousands of kitchen items. OYI Gift has the capacity to produce customized silicone kitchenware items that you can sell and/or give away as a gift. We use food-grade silicone material to mold the items according to your designs and specifics.
Silicone Kitchenware items are essential for every household. People start new kitchens from scratch, some leave college, and others move their silicone kitchenware to a new household. What they all have in common is that they need kitchenware to fill the kitchen. Silicone Kitchenware items are imperative to equipping every home and they're required for robust cooking and cleaning. Aside from essential silicone kitchenware equipment, there are many kitchen accessories that people use such as muffin molds – those can also be mass-produced.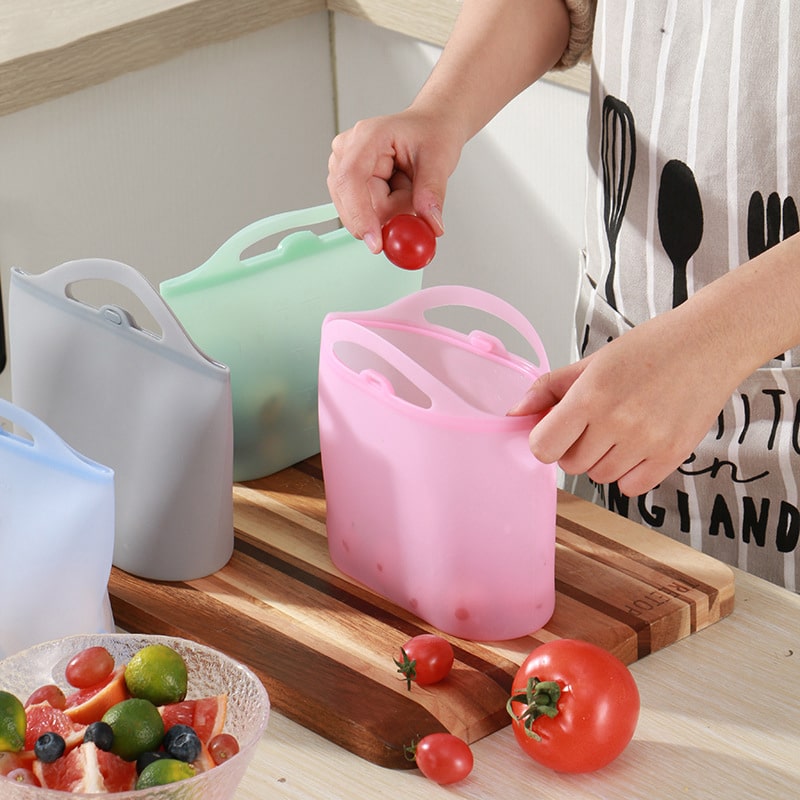 Beginner's Guide To Kitchenware Manufacturing
This guide serves as a starting point for entrepreneurs looking to manufacture silicone kitchenware – to learn about the basics of the manufacturing process when you're starting from scratch. Regardless of whether your target audience is new couples looking to equip their kitchen or casual online shoppers purchasing kitchen accessories, you need a method to manufacture your own silicone kitchenware items. We'll explain how to get your items made in cost-effective terms and according to the latest FDA standards.
Even though kitchenware items are items we don't pay a lot of attention to in the home, the average person uses them at least half a dozen times per day. People are bombarded with ads prompting them to buy the latest kitchenware product. The reason is simple: Kitchen products are popular. If this is your first time manufacturing a product, getting started in silicone kitchenware is a great idea. The main reason why investing in silicone kitchenware products is a good business idea is that they are essential. Think about all the items you can find in an average kitchen:
Frying pans.
Cutting boards.
Cooking molds.
Measuring cups.
Coffee mugs
Bottle openers.
Sheet pans.
And more.
Note: Each and every one of those kitchen items present a niche business opportunity and a gift idea that can make your business stand out. Want to integrate your business logo on portable coffee bottles? Say no more! Want to customize silicone bakeware according to your unique design idea and sell that on Amazon? We'll get it done for you.
The same process that goes into manufacturing spoons applies to food storage bags and coffee cups. We can help you get started at OYI Gift by taking your designs and bringing them to reality. The only decision you have to make is: Which product should I start with?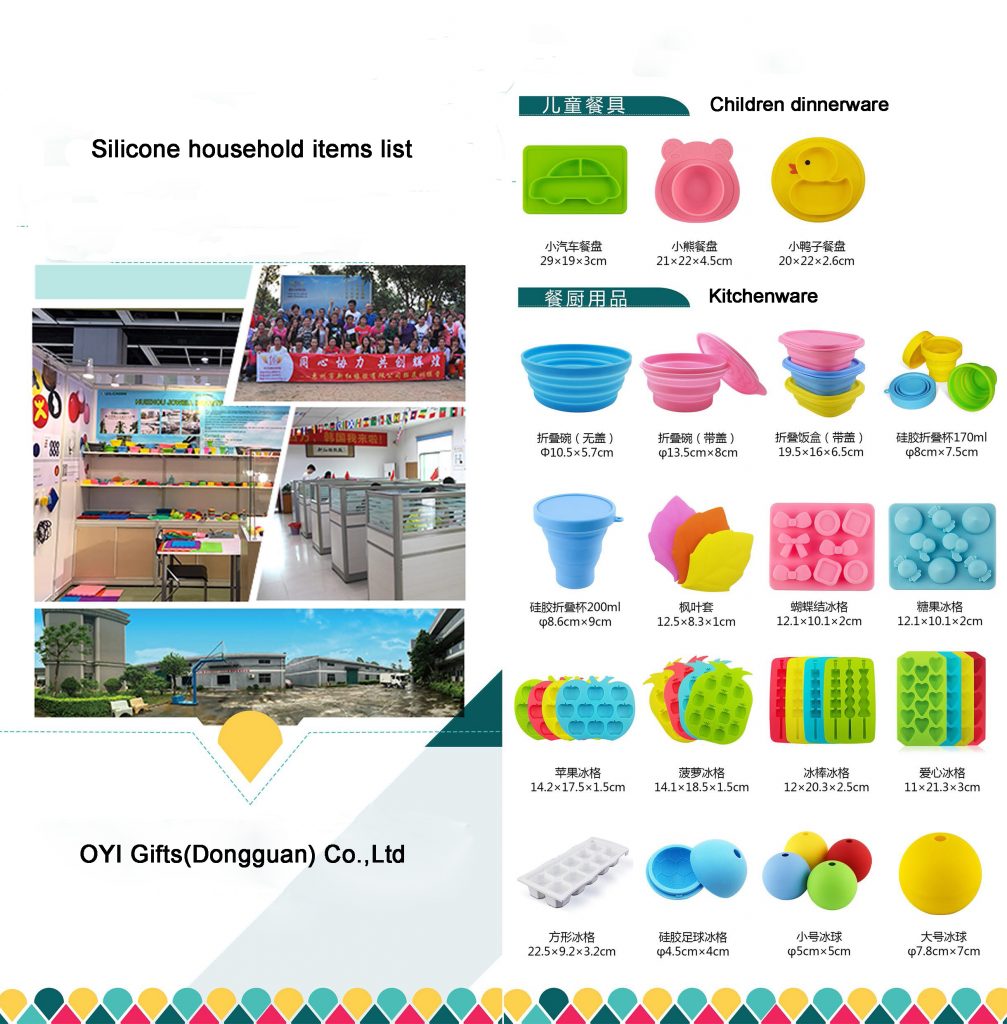 How Does Silicone Manufacturing Work?
In scientific terms, silicone belongs to the rubber family but it does have plastic elements. Silicone is a human-made rubber that is produced by mixing raw silicon material with oxygen molecules. This is a unique man-made reaction that does not occur in nature. It is debatable whether silicone at its purest form is a plastic or a rubber material.
On the surface, silicone belongs to the rubber family due to its flexibility. However, if plastics are defined in a much broader matter then silicone would qualify as a cross between synthetic rubber and a polymer (plastic). There are also other variations of silicone and the matter can be altered using synthetic molecules.
The primary oxygen-silicone combination used to produce silicone can be altered in order to make it more rubbery-like or solid-like (depending on your needs). Silicone is seen as more 'eco-friendly' than plastic because it can be recycled and reused. This is why items such as silicone coffee mugs are becoming popular.
Why Is Silicone Used For Manufacturing Kitchenware?
Silicone is one of the most temperature-resistant materials that exist on Earth. Silicone is used for industrial purposes such as welding cables because it can withstand high temperatures without bending or releasing chemicals. This makes it the optimal choice for silicone kitchenware – especially cooking items that are exposed to high temperatures and storage items that are exposed to the cold.
The silicone we use for manufacturing silicone kitchenware at OYI Gift is not regular silicone but it's the highest quality "food grade" silicone – one that is FDA approved for use in the kitchen. You might wonder: What can be made with silicone? Is it only storage trays? The answer is: Pretty much everything. You can manufacture the same items using silicone as you would from steel or plastic. Example: We make ice containers, muffin pans, cupcake liners, baking cups, and more.
Silicone items can easily survive in the oven without leaking chemicals and they also have an easy time in the freezer in sub-zero temperatures. Silicone offers an array of other advantages aside from temperature resistance. The main advantage is its sturdiness. Unlike glass or steel, silicone does not shred when an item falls to the ground. The material is also stain-resistant with a non-sticky feel which makes it easy to clean silicone items. OYI Gift can customize silicone kitchenware using specialized molds and imprint your custom designs including different colors.
There are a handful of pragmatic benefits of using silicone to produce kitchenware items – benefits that make it stand out compared to plastic. Here's a summary of the main benefits:
Easy Maintenance. Food does not append to the utensils in silicone which makes maintenance a breeze. This means silicone is ideal for manufacturing food storage items.
Chemical-Safe. Silicone doesn't absorb flavors or odors coming from the food. This is a major advantage for storage and cleaning purposes.
Dishwasher-Ready. All silicone items can be cleaned in a dishwasher without becoming susceptible to the elements present in the dishwasher
Temperature-Resistant. Silicone items can withstand high heat (making them ideal for cooking) and low temperatures (making them ideal for storage). Silicone always promotes an even-keeled distribution of heat.
Quick To Cool. Silicone-made storage items absorb heat and release it instantly.
Cupcake & Muffin Pans (For Baking)
Silicone cupcake pans are the most essential silicone kitchenware item. No kitchen can do without cupcake pans and OYI Gift can manufacture a variety of customized cupcake & muffin pans based on your needs. The main question people have is: Will silicone cupcake pans withstand the heat? Silicone cupcake pans are more heat-resistant than plastic or steel cupcake pans. They're excellent for baking cookies and treats.
At our factory, we can produce different-shaped cupcake pans that can be round (standard), or even square and rectangular. We can also personalize the cupcake pans to the exact dimensions and designs you require. The pans can be used for years and decades due to their sturdiness. The main advantage silicone cupcake pans have over steel/aluminum cooking pans is higher heat resistance which is integral for all cooking purposes. One doesn't require a baking tray to make silicone work. Our pans are also washing machine ready.
Cupcake pans are used for cooking tasty cookies, cakes, desserts, and more. The big problem with steel-made cupcake pans is that they tend to absorb the cold if they're in the freezer for too long and this makes it harder to heat them. Silicone is more cold-resistant which means it takes less time to heat the food once it's out of the freezer. This makes OYI Gift's cupcake pans ideal for all-purpose cooking in the kitchen. We produce the sturdiest silicone pans that can withstand temperatures from -40 up to 450 degrees.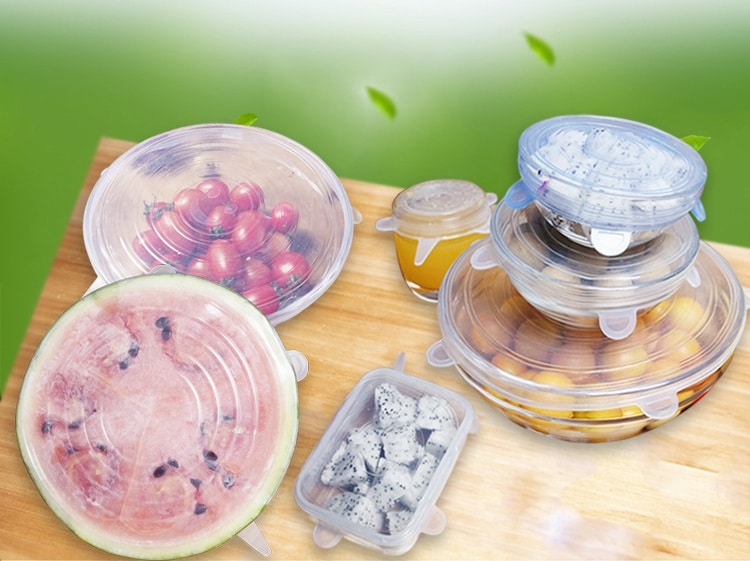 What is the most essential item aside from cupcake pans? It's the stretch lid we use for storage! People need access to convenient food storage. It's even better if the storage lids are good-looking and easy to store. We design a whole range of storage lids and silicone is actually one of the most popular materials for storage lids.
Whether your customers will use the storage lids for takeout food, baking, or cooking – these products will make their lives easier. They make some of the best gift items because everyone uses them and we can customize them to your brand name/designs. We have a whole range of storage lids including general-purpose lids to lids designed to store bowls, pots, pans, and even cups.
Summary: Is Silicone Safe To Use For Kitchenware?
Most kitchenware wholesale distributors interested in silicone kitchenware want to know whether silicone is safe to use for food to protect themselves from lawsuits and legal matters. The short answer is that it depends on the manufacturer. Some manufacturers use bad-quality silicone and/or silicone that is not FDA-approved. The FDA approval seal is the baseline standard for all silicone kitchenware items in the United States. However, EU standards are even more rigid in regard to silicone kitchenware because the EU imposes higher testing thresholds when it comes to food safety. All food-safe silicone kitchenware in the EU goes under the label LFGB.
If you want to make sure the supplier you're working with is going to meet those standards – you can only turn to a supplier who uses "food-grade" silicone. Food-grade silicone is a premium brand of silicone that is completely safe to use for food. We use food-grade silicone to manufacture kitchenware at OYI Gift. Food-grade means that the silicone is FDA-compliant and LFGB approved and if the products come under scrutiny from either one of those organizations – the silicone kitchenware items will pass the test.