Key cover:
The "key cover" is for the decoration of the key. There are single-sided and double-sided clamping. Key sets are commonly made of soft PVC, silicone, and Resin. The utility model relates to a personalized fashion article used for key decoration and key identification, which is produced by a dropping glue process, a resin process, and an injection molding process.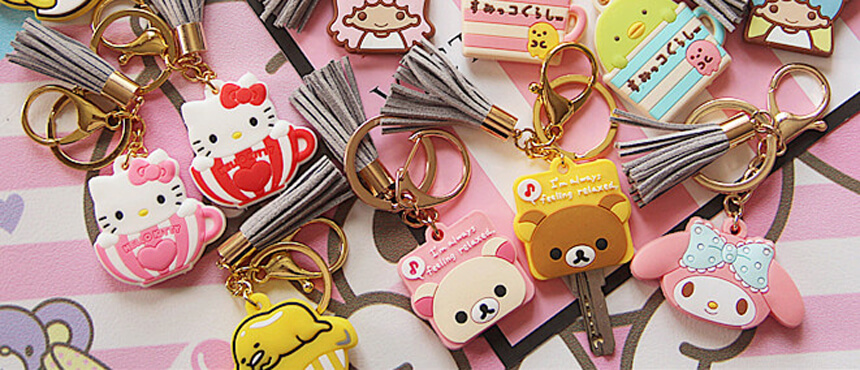 Introduction of key cover
It can Be decorated with separate key rings and many key sets.
Key cover material
The material of the key set has PVC, resin, ABS, and so on, in which PVC material has soft PVC and hard PVC and soft PVC: Both sides are soft plastic PVC, in the middle leaves a gap for decorating the key
The key cover is made with professional glue-dripping equipment manual or automatic glue-dripping, and the front can be with complex patterns. It could be a corporate LOGO or a cute little cartoon.
Hard plastic PVC key set, soft plastic PVC key set ABS key set, mainly to PVC material, in screen printing patterns, text or embossing, etc.
PVC key set: This kind of key set is multifarious, and generally gives priority to the thinking of the designer,
the key set made of PVC soft glue can be made to order. It is a kind of key set made of soft glue widely used in recent years.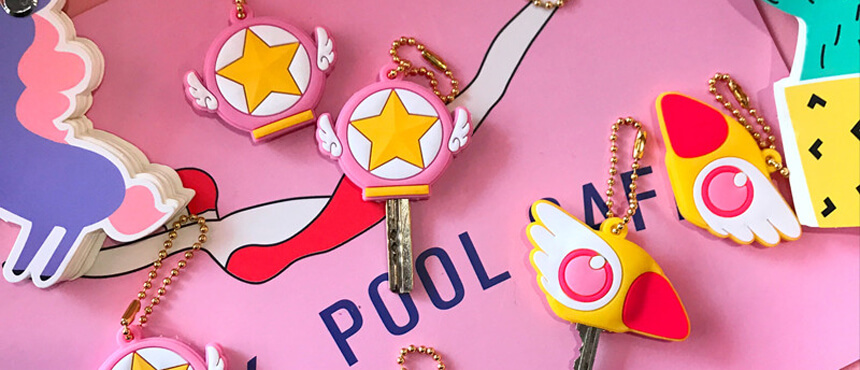 Advantage of PVC flexible plastic key cover/holder
PVC soft rubber key set is environmentally friendly, fashionable, exquisite, not afraid of water, feels good, has bright colors, and soft and hard texture can be, the three-dimensional sense is strong, wear-resistant, anti-aging, but also environmentally non-toxic, non-fading, with practical value, more unique advertising benefits, can be directly made on the product corporate image logo design or contact information, can also be printed on the back of the product content, as the enterprise's promotional materials, promotional materials; novel styles, exquisite production, high quality, easy to display, good timeliness, low cost, good advertising effect
Types of key sets
PVC soft rubber key set is divided into soft rubber key set and multi-function key chain, multi-function key set is a key set with a lamp, characterized by a key set that can be set on the key, hanging on the keyring to carry, when opening the door at night, the light on the door illuminates the lock hole, which is convenient for opening the door and being used as a flashlight. The utility model is composed of a cover with a bulb, a connecting piece, a switch cover, a power supply, and a seat with a spring and a connecting piece.
If you are interested in the key cover or have any questions, please contact us directly or leave a message. Thanks in advance.