Custom portable chargers
Picture this scene: The CEO of a transport company, a customer of yours, is stuck at the airport due to a delayed flight. She has been working for the past 3 hours using her cell phone and tablet computer – and the "low battery" signal goes on. Every other available power-charging source in the lounge is in use. So, what does she do? What's one thing that she wished she had right now? The answer: A portable charger or custom portable chargers!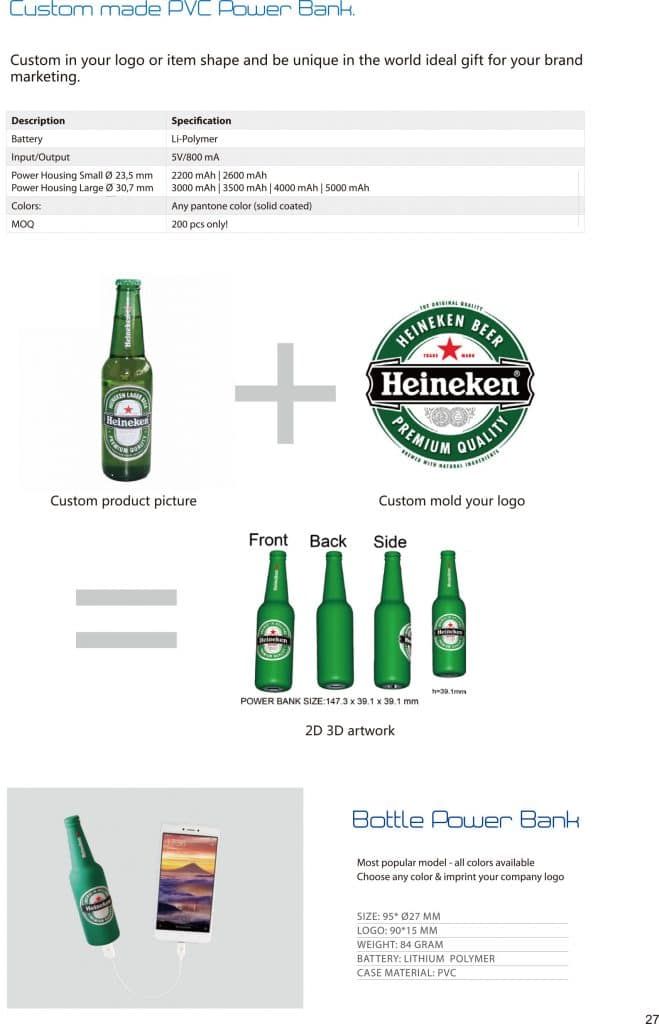 Custom portable chargers – They're handier than you think
Now, imagine that your company ran a sales promotion event at which you had invited this same CEO customer of yours. As part of your marketing strategy, you have ordered a supply of customized electronic products from OYI Gift. But these aren't just ordinary, single-use items. What you ordered are custom-shaped power banks that resemble an 18-wheel long haul truck – resembling some of the vehicles in your customer's company fleet. Had you handed out such a gift to your customer, she could have immediately put it to good use at the airport lounge:
Your customer could have immediately continued her work uninterrupted, secure in the knowledge that your giveaway gift saved her day. It's because of your promotional power bank that she was able to stay in touch with her office to close that all-important major deal. What do you think will be the result?
There'll be two immediate impacts from your decision to use custom-made promotional items as giveaway products:
·         Firstly, customers never forget life-saving events such as these, and neither will she!
·         Next, a customer who has used such high-quality gift items will never forget the amazing experience they received. Your customer will respect your judgment for choosing well when partnering with a high-quality promotional gift item supplier
Because custom portable chargers promotional products are in such high demand, people that receive them always treasure them. More importantly though, when someone receives one of these items as a gift, it registers even more on the recipient. In this case, because your custom power charger had such a profound impact on a customer's productivity, they (your client) are likely to further cement their existing relationship with your company.
High-end manufacturers of custom portable chargers and other electronic gifts take great care to make their products durable and long-lasting. And that's yet another reason that customized chargers and power supplies are so ubiquitous these days. It doesn't matter whether you use an Apple iPhone 10, a Huawei P30 Pro, or a Google Pixel 4. And it makes no difference whether you use Windows, Chrome, or iOS as your operating system. Experienced gift manufacturers are adept at building custom portable chargers that cater to every need – and that's what makes them so versatile.   
The handy promotional power banks that you order for marketing and sales promotional purposes can turn out to be handier than you imagine. They not only earn you the trust and respect of your clients, but they often result in more business (i.e. increased revenue!) from such customers.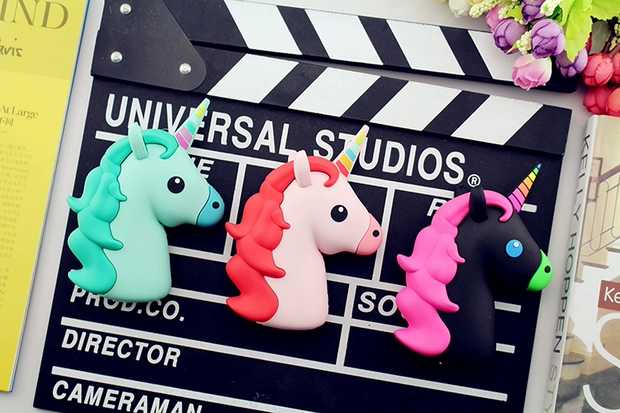 The business case for custom portable chargers
If you are running a business, whether it's a large multinational corporation or a small-to-medium enterprise (SME), marketing and promoting your brand is likely at top of your "To Do" list. You and your team can probably think of multiple ways of doing that:
·         Run an ad campaign in your local newspaper
·         Spend money on targeted social media publicity
·         Or organize show events at local malls or community centers to familiarize potential clients with your business
However, none of these strategies have the potential that custom portable chargers' promotional events have. For one, almost every one of the above strategies has a limited shelf life. For example, you can't run unlimited ad campaigns in local publications. The same is true about holding events at malls and shopping centers. At some point, readers and online viewers of those publications and visitors to shopping plazas and malls become desensitized to your messaging.
Within a week or two, your ad campaigns, online publicity messaging and mall kiosk marketing will cease to deliver an acceptable level of return on investment (ROI). In fact, because such strategies usually tend to "turn people off", there is a very limited business case for their utility. It's true that they are a very important aspect of marketing. But unlike giving away custom portable chargers, they deliver results only for a short duration.
·         Readers of newspapers might skip a page and miss your ad
·         Online advertising only works if you can catch the viewer's attention within 9 seconds!
·         With the rush, hustle, and bustle at malls, potential customers can easily walk right by your stall and not see your display shelf
That's the reason that more and more businesses, retail, industrial, commercial and wholesale, are turning to the use of promotional items to enhance their brand recognition. 
Today, there's a strong and growing business case for doing just that. When you order promotional power banks for gifting to your clients, prospective customers, and visitors, you give them an actual product – not some graphical rendition. Unlike digital experiences, which online ads and social media posts are, electronic gift items are tangible tokens of customer appreciation. And because custom portable chargers for our mobile devices are so treasured, receivers of such gifts tend to use them repeatedly – over, and over, and over again!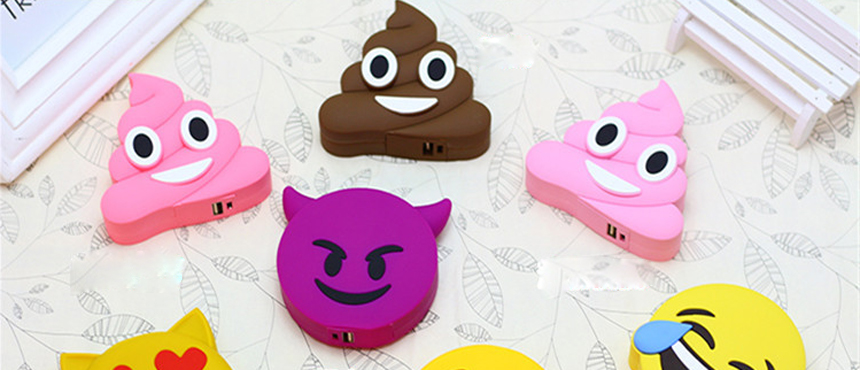 Justifying the use of promo gift items
In business, you always need to justify why a certain expense is worth it. And that's how it should be. Without such rules in place, it would be impossible to manage a company's marketing and sales promotional budget. But how does one go about trying to justify spending money on "gifts"? Would your auditors sign off on it? Well, if you are still unsure about what the rationale behind promo gift items is, read on and we'll explain the justification behind that decision.
·         Firstly, these are not just "gifts" – like you would offer to a friend or relative. They are corporate giveaway items. All your competitors are giving them away to their clients and prospective customers – so, why shouldn't your company do the same?
·         Next off, unlike regular "gifts" that you give to please someone, items such as a custom logo power bank promote your business as opposed to just keeping the recipient (a client, a prospective buyer, or a visitor to your business) happy
·         And finally, once you consider the fact that companies like OYI Gift are able to produce your high-quality custom-ordered promotional items at exceptionally reasonable prices, the strategy of promotional gift-giving justifies itself!
So, what really makes your business justification for a promotional charger or power bank so strong? Well, the most important factor that any business must consider when deciding on brand promotional strategies is, of course, ROI. So, as a product or brand manager, when you prepare to have that conversation with your marketing team, the first thing that you must point out is: This is not an expense but an investment.
The justification for making an investment in brand promotion is that it delivers longer-term benefits to the company. While ads and publicity events provide short-term returns, gifting tangible products like chargers and power banks produces returns that last much longer. That's because, like returns, the products themselves last for a long time.
Each time that a client or prospectuses your customized promotional cell phone or custom portable chargers, they will remember your business. And if your gift item has your company logo, motto, or a sales pitch included on it, people in and around the gift recipients' immediate circle automatically receive exposure to your company's brand. This gives you "free promotion" – something that ads cannot deliver. How's that for justification?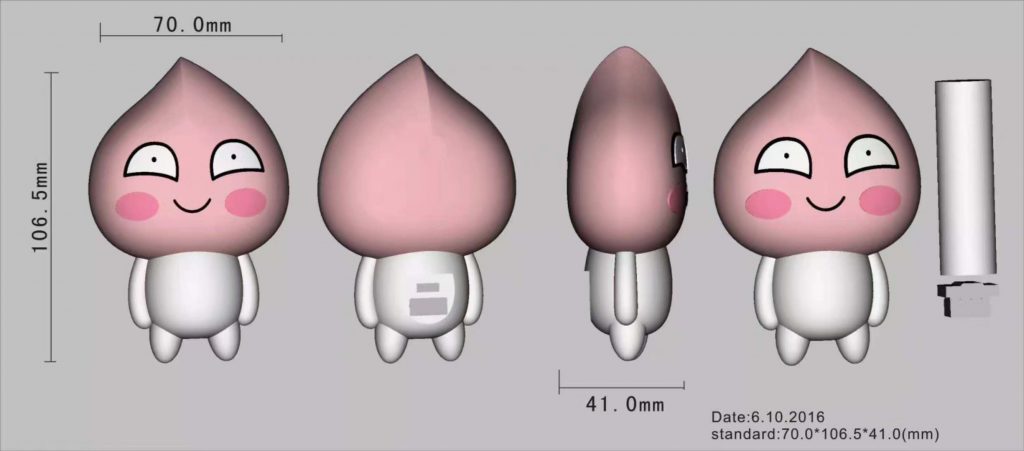 Custom portable chargers promo item ideas
If you run a small business, unlike your much larger competitors, you may not have an unlimited budget for brand promotion. However, brand promotion is essential if you wish to survive and thrive and grow your customer base. So, how can you compete with the "big guys". The answer – by gifting items such as cell phone chargers and custom portable chargers as your secret weapon! 
Here are some brand promo ideas for you to consider:
·         Use promo items to give away at sales and marketing events
·         Consider designing special-purpose items to mark an anniversary or milestone date
·         Shape a promo gift power bank or power charger in the design of your new product and hand it out at retail outlets and shopping malls
·         Run a quiz or competition about a new product or service you are about to launch, and the winner of the event will receive a promotional portable power bank 
·         To boost morale among your own employees and workforce, hand out promo gift items at company meetings and workshops to recognize employees for their dedication and accomplishments
·         To say 'Thank you for your business" to special clients, why not include a cheap portable power charger or power bank with every order over a certain value
·         Giving away low-cost promo gift items to your business partners, and requesting them to distribute them to their own clients and employees, is a great way to tap business partner networks to promote your own brand
With today's sophisticated manufacturing technology advances, OYI Gift has developed a set of skills and expertise to provide clients with unique brand promotional support. We can produce customized promotional power banks in almost any shape or design that you can think of. And, because your own clients have individual tastes and personalities, these items are available in multiple materials, including Silicone, PVC Rubber, and ABS Plastic.
Colour too plays an important aspect in brand recognition. So, if you have a large client whose corporate color is blue, you could have us customize various power banks and cellphone chargers in your customer's corporate color. Alternately, have these gift items manufactures in your own corporate color – whether that's red, green, or grey – and gift them to your clients and business associates.
Messaging is yet another key element that any brand manager must pay close attention to. And promotional gift items like custom portable chargers lend themselves well to brand messaging. To have your customers continually exposed to your promotional materials when they use those products, custom gift manufacturers can inscribe targeted communications on those items. Messaging doesn't have to be too lengthy or complex. In fact, brand messaging experts recommend using the KIS (keep it simple!) principle:
·         Add your company's name on the product
·         Include multiple contact details: Phone, email, Facebook or Instagram handle
·         Inscribe a logo or slogan on a prominent place on the device
·         Or, simply add a pitch "#1 in Home Electronics" or "Leaders in Sales & Support"
The idea of strategic brand messaging is to remind gift recipients about the value that your company is providing to them. But, at the same time, strategic messaging exposes your company, its products and services, and your brand, to third-party onlookers who may see your gift items in use.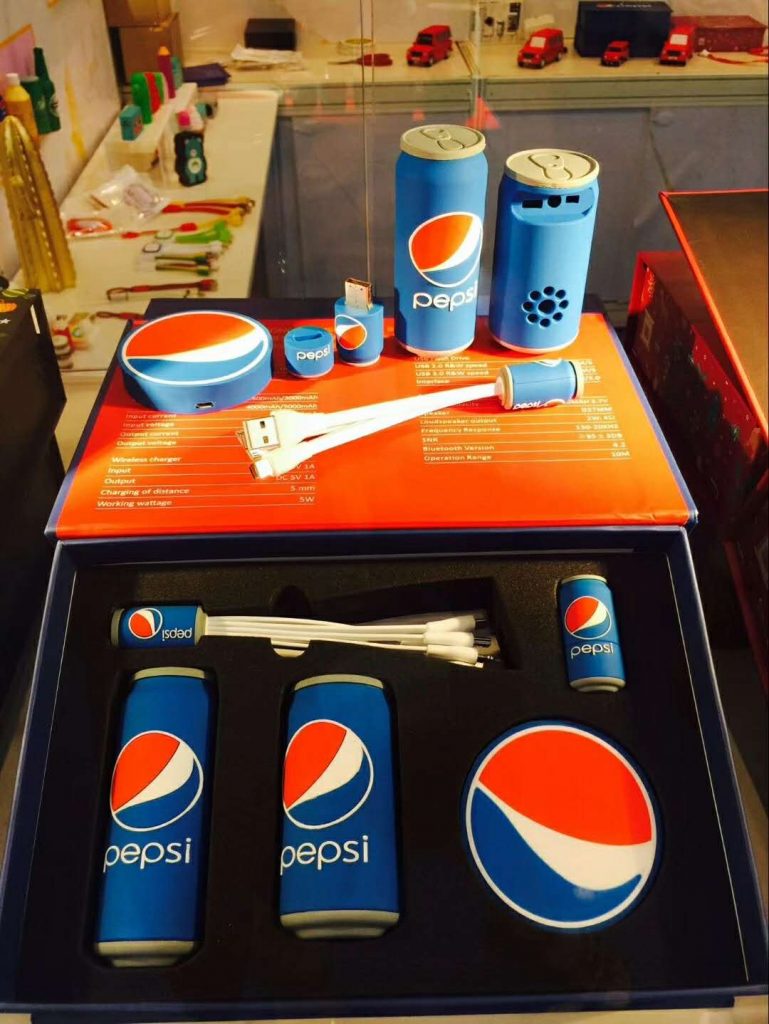 Making your brand promo strategy work
If you are convinced that cheap custom portable chargers, custom-made power supplies, uniquely built cell phone chargers and other electronic gift items can be a part of your brand promo strategy, then it's time for you to reach out and connect with a specialist at OYI Gift. All you need to do is provide us with your high-level needs, and leave the rest to us.
Or, perhaps you have a vision of what your promo gift item should look like, but are struggling with fleshing out the details. Well, don't sweat the details – leave that to us. We've helped our clients turn their vision into reality. Because our experts have turned so many unique design ideas into reality, we're confident we can do the same for you. All you need to do is contact us and we'll make sure you get exactly what you're looking for!