Guide to making customized household gifts items
They say it's never too late to think about gift ideas. We say it's never too early to do the same! Whether you are a small to medium enterprise (SME) looking to promote your business; or a large corporation wondering what your next year's gift-giving campaign will look like – It's never too late or too early to start planning. In this post, we'll explain how to choose custom wholesale household items as part of your gift-giving strategy.
And don't worry if you are a beginner at this. Our OYI Gifts "Beginner's 101 Guide to Making Customized Household Gift Items" will walk you through the process – step, by step!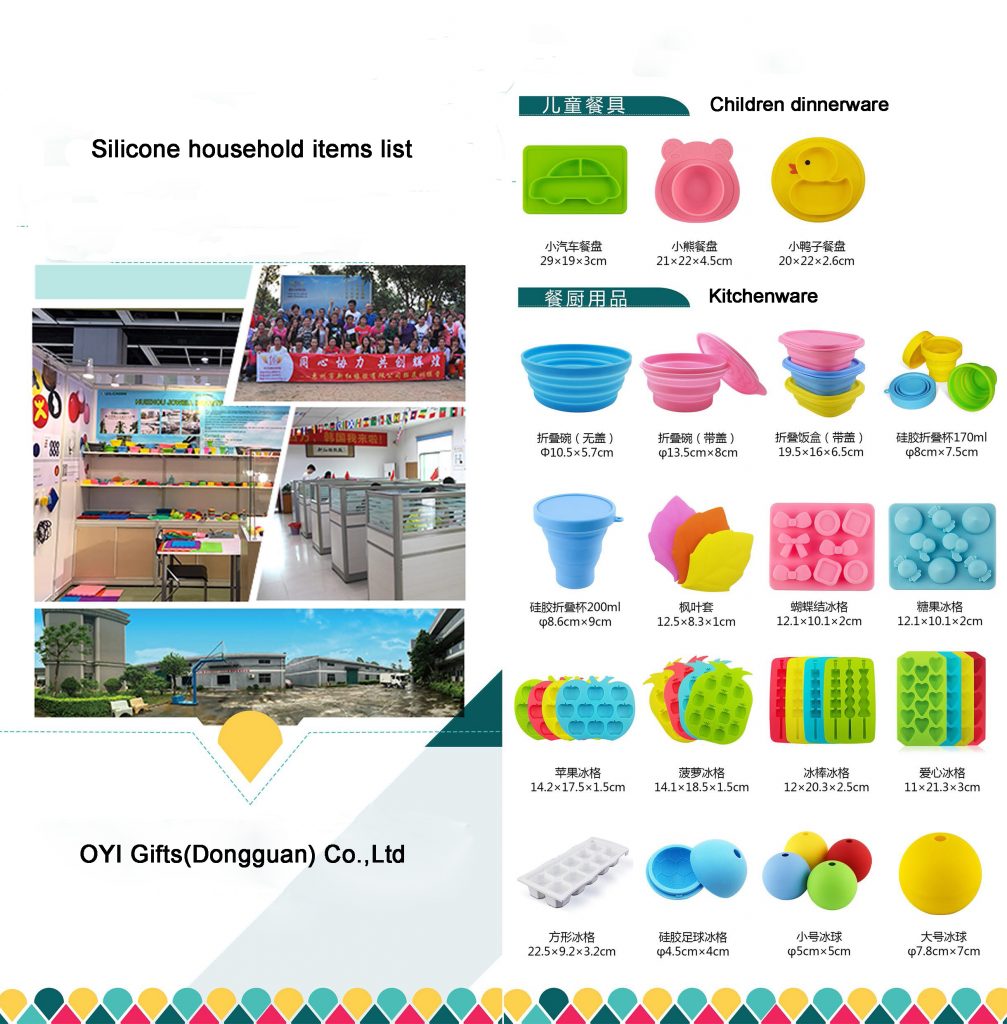 WHY CHOOSE HOUSEHOLD GIFTS?
Some people might say that wholesale household goods really don't make for the best gifts to give to business partners, customers, clients, and prospective sales leads. Well, professional gift-givers will beg to differ. Most corporate gift-giving advisors recommend business owners stay away from giving personal items – like intimate clothing, perfumes, and grooming products – as company gift merchandise. Why? Here are just two reasons:
Intimate items are too "personal" to co-mingle with a business relationship. So, because you are choosing corporate / business gifts, it's best to stay away from anything too personal in nature
As a business owner, it's hard to know the personal preferences of a broad set of clients or prospects. How can you make aftershave a corporate gift when you don't know the preferences of the gift recipient? It just won't work!
So, what's the one category of products that has the broadest appeal among the masses? And what's the best strategy to tap into those items? It's producing cheap household items wholesale and using them in your gift-giving strategy! These span the spectrum from silicon household gifts to plastic ones, and from electric gifts to 100% custom household items.
HOW TO CHOOSE THE BEST HOUSEHOLD GIFTS?
It's hard to say which household gifts item is the best fit for everyone. Like personal care products and intimate items, tastes in household gifts differ. Some families buy and store bulk household supplies, so silicone or plastic containers might be good for them. Others might not like doing that. However, the application and use of these products is so versatile, that even a handful of choices will work for the broadest audience of gift recipients.
Here's how to make customized household gift items part of your next corporate gift-giving campaign:
Step#1: Choose bulk household gifts items genera for your marketing campaigns
As we alluded to earlier, household products have a broad range of categories to pick from. So, the first thing to do is choose the categories of items you feel comfortable with. If you are in the sporting goods business, for example, you could choose travel mugs as one item to give as gifts to your clients.  Alternately, these could be electronic products commonly used in the home (power banks, USB keys, phone cases), or they may be kitchenware (storage pouches, plastic containers, coasters).
Don't forget that many of your customers like to buy household items in bulk. So items that cater to such behavior make great gift items.
Step#2: Select wholesale household gifts items suppliers of repute
Now that you've decided on the genera of your gift items, it's time to choose a reputable gift maker to produce your gift. Before you place an order with the manufacturer, here's a checklist worth following:
Track record: Does your gift manufacture have a track record of working in the industry? Look for a company that's been around for several years
Capabilities: Does the company produce a wide range of gifts, including 100% custom gifts and a broad range of plastic, electric, and silicone household gifts? If the company does not meet this criterion, it's probably not worth choosing them to make your custom household gifts
Facilities: Make sure your gift-making partner for wholesale household items has its own manufacturing facilities. Many custom gift makers sub-contract their work with 3rd-parties. The problem with such arrangements is that neither you nor the gift maker has any direct control over the production process, the raw materials used, or the timelines. That could cause disappointments down the line
Well-defined process: This is one of the most critical steps in the gift-making process. A professional gift manufacturer, producing cheap household items wholesale, will typically have a detailed manufacturing procedure in place and will be happy to share that process with you.
If the company you are dealing with does not have such a process in place, you should not sign-up with them to manufacture your corporate household gifts
Quality assurance: Because corporate gifts represent your company's brand, it's essential that the maker of wholesale household goods you choose has stringent quality control processes in place. Ask them what types of checks they perform to ensure high standards for their products.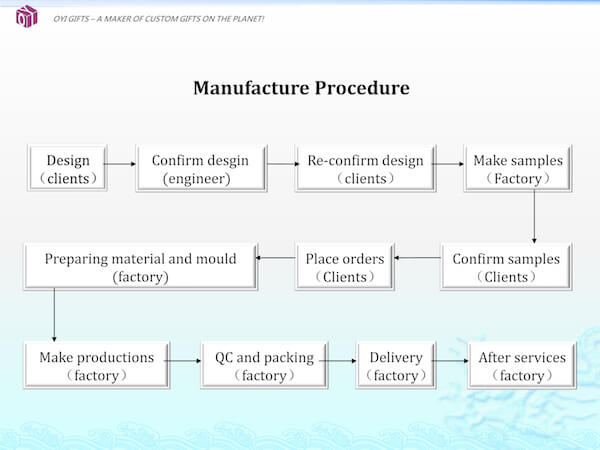 Wide assortment of gifts: Corporate branding and marketing campaigns require a broad range of gifts for a diverse set of events. From Product promotion to customer appreciation, and from event publication to purchase incentives. As a result, when choosing your gift maker, ensure they have the in-house capacity to deliver a broad range of gift items and not just a single product. Also, ensure your product maker caters to bulk household supplies, not just small orders.
Step#3: Working with your household gifts maker
This is where many bulk household supplies gift manufacturers add value to any corporate gift-giving initiative. With their experience background, savvy gift makers work with your artwork and offer suggestions to improve your designs. Some of the areas to cover include:
The shapes and size of the items – cartoon characters, colors, etc.
The product features – square, round, shape, and other distinguishing elements
The promotional aspect of the gift – Custom logos, company slogans, promotional banners
Reviewing and finalizing your artwork
Quantities – You must decide if ordering household items wholesale, or in small batches is profitable for you
Repeat orders
While these might seem trivial at first glance, they are important elements to discuss and agree upon before the gift maker commences mass producing your order. It is at this step (step#3) that the experience and professionalism of the gift maker shine through. They have been assisting clients to make cheap household items on a wholesale basis for years. So, don't hesitate to accept ideas and suggestions from your gift maker. You'll benefit from their experience.
One final point to remember when deciding the size of your order: Buying household items in bulk to use as giveaways is far cheaper than ordering smaller quantities.
Step#4:  Finalizing the samples
Once you place your order, the wholesale household decorative items maker should provide you with samples of the final product. The one mistake corporate gift-givers often make is to not review the samples thoroughly. That's a huge mistake! Remember – the samples represent your company, your brand, and your corporate image. Make sure they are exactly what you want to give out as gifts.
Most professional gift makers, supplying wholesale household items from China, will accept slight changes to the design, even after they produce the samples. However, significant deviations from the original artwork are not advised. Maybe you want to change the font size of your custom slogan. Or perhaps a darker color for your logo. These are things that you must verify through the sample. Once the gift manufacture mass produces the item, it is unfair to request changes to the product design.
THE FINAL DECISION?
Based on this gift-making guide, OYI Gifts is in an ideal position to support you in your next corporate gift-making initiative using wholesale household items. We are a company that specializes in developing and manufacturing a variety of custom household gifts and other corporate marketing and promotional merchandise, including Silicone gifts, plastic gifts, electric gifts, promotion gifts, creative gifts, kids' gifts, Fashion accessories, cheap wholesale household items, kitchen aids, etc.
If you have a requirement for custom-made household gift items, then feel free to contact us about your needs. We'll take your artwork and designs, and quickly turn them into reality. And, even if you don't have specific ideas in mind, feel free to reach out to us and brainstorm the possibilities with one of our custom corporate gift items specialists. Together, we'll come up with some unbelievable possibilities for your next marketing campaign.