Custom Silicone Purse mini bag 
1)Fashionable design
2)Colorful and practical
3)Non-toxic, easy to clean and eco-friendly
4)Easy to use
5)Available in various colors
6)Logos can be printed, debossed, and embossed
7)Nice shape and comfortable hand feeling, the best choice for promotional gifts
8)Can carry cash and credit cards, it can't slip out of pocket because of non-slip material
9)Coin purse, Silicone wallet, silicone key pouch, silicone key wallet, silicone wallet for coin and key, silicone coin wallet is made of 100% food-grade silicone
10)OEM orders are welcome
11)MOQ:  Exist design 1000pcs, custom design 3000-5000pcs.
More about silicone purse mini bag
Purses have been part of a woman's attire for generations. It is an important fashion accessory that makes a woman's "look" complete. But unlike rings or belts or earrings, a purse needs to carry around making it quite cumbersome sometimes. There are many times when you go into a cafe to meet a few friends or are waiting in a doctor's clinic and you don't think twice about just plopping your purse to the floor. This is generally the way with just about all women. But what women fail to recognize is that by doing so they are exposing the purse to a large variety of bacteria that can be found on different floors. This has become a serious cause of concern because the bacteria can easily transfer from the purse to your clothes and become the reason for your failing health.
There is a purse accessory available these days that help keep your purse's exterior clean and hygienic. It is called a purse hanger. This little accessory can be kept in the purse or worn around your wrist like a trendy bracelet until it's time to put down your purse. Then you simply pull out the hanger, attach it to a surface high enough so the purse will not touch the floor, and hang your purse on it. It is really that simple. There are many reasons to use these purse hangers. It is not only beneficial from a hygiene point of view but also from a point of safety. Many times when you are sitting in a restaurant or cafe you place your purse on the floor and forget about it until it's time to pay the bill. But in that duration, your purse can be stolen. Now, if you use a purse hanger you will find that the purse is usually within your sight and if somebody tries to snatch it you will be aware of it immediately. Thus it works as a protection device.
It is also very convenient. There are certain occasions when you are carrying a purse of a light hue that can easily get soiled and you find yourself in the situation that there is no vacant chair to keep your purse in, You are now in a terrible fix because you cannot keep it on the floor. So you end up having to hold your purse in your lap the entire time you are seated. If you are carrying a purse hanger you can easily hook it to the table and hang your purse on it. Apart from this, the purse hanger is available in many shapes, designs, and colors. They can be found in precious metals like gold or silver or even studded with precious stones. They can serve as wonderful gifts independently or with a purse.
These Silicone purse hangers are the newest thing in fashion and still sort of a novelty so they also serve as great topics for conversation.

Why You Should Buy Silicone Purses mini bag?
If you are considering buying yourself a purse that will make a great positive statement about you every time you take it out-even without you uttering a word about yourself-then the silicone purses are the purse for you to go for.
The first reason why you should buy silicone is a simple fact that they are fashionable. The canvas and silhouette materials on which silicone purses are built are timeless classics as far as women's clothing accessories go, materials that will simply never go out of fashion-at least not anytime soon. So if looking fashionable is something you care about, you have a good first reason there to go for silicone purses.
But even if you don't care about fashion matters-but are the pragmatic type that only cares about the practicalities of a product you will find a reason to go for silicone purses in the fact that they tend to come "in virtually all sizes", so that you can be sure that there is one just the right size for you, whatever your tastes in terms of purse sizes. Now, this is unlike the case with other purse brands, which tend to employ an aloof 'one size fits all' attitude with regard to purses, which leaves many women with a purse they feel is either too large or too small for their needs.
From the materials that silicone purses are made, we can deduce the fact that these are purses that will go with virtually any clothing, whether formal or casual, making the silicone purse the 'purse for all seasons'. Again this is unlike most other purse brands, which tend to be made from the material which makes them extremely difficult to match with certain types of outfits, and which can make them frustrating for the busy woman(with lots of professional and social engagements in a typical day) to deal with, as they have to keep changing the purse(and moving the purse contents from purse to purse-a cumbersome task) as they change from outfit to outfit.
Then there is durability as another reason why you should buy silicone purses. After all, nobody wants to invest in a high-end purse that they will have to replace just a few months down the road, and thanks to the material with which silicone purses are made, you can be sure that these are purses you will dispose of after "getting tired of them"-which will definitely be quite some time, rather than purses that you will have replaced on account of having fallen into disrepair.
Beyond durability, another reason as to why you should buy silicone purses is the fact that they are sturdy-which means that provided you carry a typical lady's endowment-you will never have one of those awkward 'bulging purse' moments, which tend to affect even modestly loaded purses made of less sturdy materials than the material with which silicone purses are made of –and which can go a long way towards messing with the kind of personal statement the purse-carrier wants to make with their purse.

Celebrity Purses the Latest Craze in Designer Purses-What Is Your Favorite Arm Candy?
Now you can own a high-end top designer purse that your favorite celebrity does not want you to know. Celebrity Purses from all over the world and red carpet events of the fashion industry is a fantastic way of keeping up with the latest designs. As the seasons change so do your tastes. Find out about the little secret in designer purses your favorite celebrity does not want you to know about.
Now that the secret is out, you can learn how to get your digital photos and memories and convert them into designer purses, you will be hooked just like most of Hollywood's finest. These photo purses have been featured at some of the fashion industry and A-list events in Hollywood and around the world. The Emmys, the Grammys, the BET awards are just a few of the private events that have featured this type of celebrity purses.
I personally don't like to drop names when you keep reading, you will learn the way you can watch a video of which one of your favorite celebrities are the owners of a Gina Alexander photo handbag. Some of the biggest names in celebrities will shock you. Capturing your memories in silicone and high-end fabrics is priceless.
Oyigift has partnered with a prominent direct sales company to allow you and me to have the same quality handbags that many wealthy celebrities have acquired. Your one-of-a-kind celebrity purse could be made to order just for you. A custom designer purse is not as out of reach of your budget as you might be thinking.
Everyone you meet will be shocked at how you could have possibly taken your favorite memories and saved them from deteriorating and the quality with the photo purses. You will be the envy of those around you.
Do all silicone purses make your life better? Are your purses a reflection of who you are or simply just a costly desire because of the expensiveness and the logo attached? What if our children or favorite family were the features of the premium designer purse? A one-of-a-kind original.
Celebrity Photo Purses are your custom designer handbag that you decide what you like best. Are you ready to be the featured celebrity on a celebrity purse where you choose the design? You decide the handles, the color, and the overall shape of the purses. Would you like a quality laptop cover, iPad cover, cosmetic bag, or wallet? All types of photo gifts are available just like the ones your favorite celebrity owns.
Interested in the ultimate gift for a family member or woman who has everything? Oyigift is a great choice. You can order your bag today and upload your photos at your earliest convenience.

What to Consider When Purchasing a New Silicone Purse
When you are considering buying a new purse there are many different things you as a consumer, should take into consideration. There is an unimaginable amount of different types of silicone purses in the world. There are different sizes, styles, colors, materials, and prices. It is can be very exciting buying a new purse but it can also get a little difficult. With all the different types of silicone purses to choose from, where do you as a customer even begin? You begin at the point of deciding exactly what you want!
The first thing you should take into consideration when looking for a new purse is the size of the purse you want. Do you want a purse that is small to only carry the minimum necessities, or do you want a purse that is so big you could fit a notebook, large planner, or other large items in? It all depends on what you want to take with you when you plan on packing this purse around with you. If you are looking for one to carry daily you might want a decent size purse to carry the everyday necessities. Size does matter when it comes to buying a purse, because; you as the customer need to decide on what the uses of this purse will be.
Secondly, the next important thing to think about is the style of purse you are wanting. There are numerous styles of purses. A few styles of purses that are common today are the cross-body purse, the hobo purse, and the clutch purse. There are many more but that is just a list of a few. The cross-body purse has become very popular today, they are easy to throw on and go. Most cross-body purses are a decent size and many people use them to take shopping. The hobo purse is a shoulder bag that is bigger and also easy to sling on your shoulder. The hobo purses are very comfortable to carry on an everyday basis. The clutch purse is a smaller handbag that is carried on the wrist or in your hand. Clutch purses are commonly used to take out for a night on the town because of their size. Clutch purses are just the right size to carry your cell phone, money, and other simple necessities for a night out.
The last thing you should consider when buying a bag is the material and color. The material of a purse will show you just how durable your new purse will be. Cloth material is easy to get dirty, rip, and not last very long. On the other hand, silicone purses are more than likely going to be more durable than a cloth purse. The silicone is stronger and less likely to rip or get as dirty as a cloth purse. If you are wanting to carry this bag on a daily basis you would probably want to purchase a silicone bag that will hold up and last for a longer time.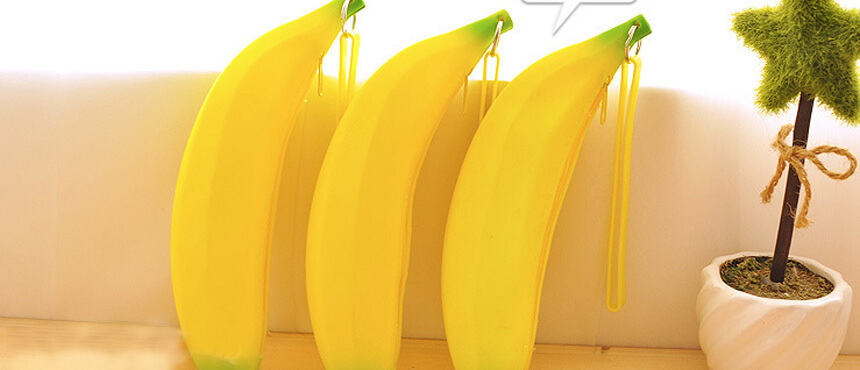 In conclusion, when considering buying a new purse there are more things to take into consideration than most people would think. Don't be an impulse buyer and purchase the first one you like. Shop around and inspect the variety of purses that are available. Every purse is unique just like the customer buying it!
If you are looking for a silicone purse check out all the genuine silicone products at [https://www.oyigift.com/]. At oyigit.com we have beautiful genuine silicone products. We have silicone purses, totes, duffle bags, backpacks, bible covers, and more.