Custom USB Power Banks
Make your brand stand out by customizing a unique Power Bank for your company or clients. Available in 3 durable materials: PVC Rubber, ABS Plastic, and Silicone, the Custom Power Bank is both aesthetically pleasing and functional. These custom mobile chargers are compatible with any smartphone or another electronic device that uses a USB charging cord.
Use your imagination to transform an ordinary mobile charger into a 3-dimensional, full-scale reproduction that grabs attention and represents your company or its products. Every custom design is tailor-made to fit your needs. We can customize every detail down to the configuration and type of charging ports. You can choose from USB 2.0, USB 3.0, micro USB, and now, USB 3.1 (or USB Type-C) - the much smaller, reversible, and faster alternative to current USB ports.
The newest devices hitting the market will all rely on USB Type-C, including Apple's MacBook, LG G5, Google's Chromebook Pixel and their new line of Nexus smartphones. Don't get left behind, create a 100% custom design that reflects your brand, and choose from capacities ranging from 1,200mAh to 5000mAh (enough to fully charge most smartphones).
Custom USB portable creative power bank reference:

Custom Creative soft power bank show:

Merry Christmas design soft Cartoon power bank:
Waterproof cartoon creative design Portalbe Power Bank:
Custom Creative portable  smartphone power bank design show: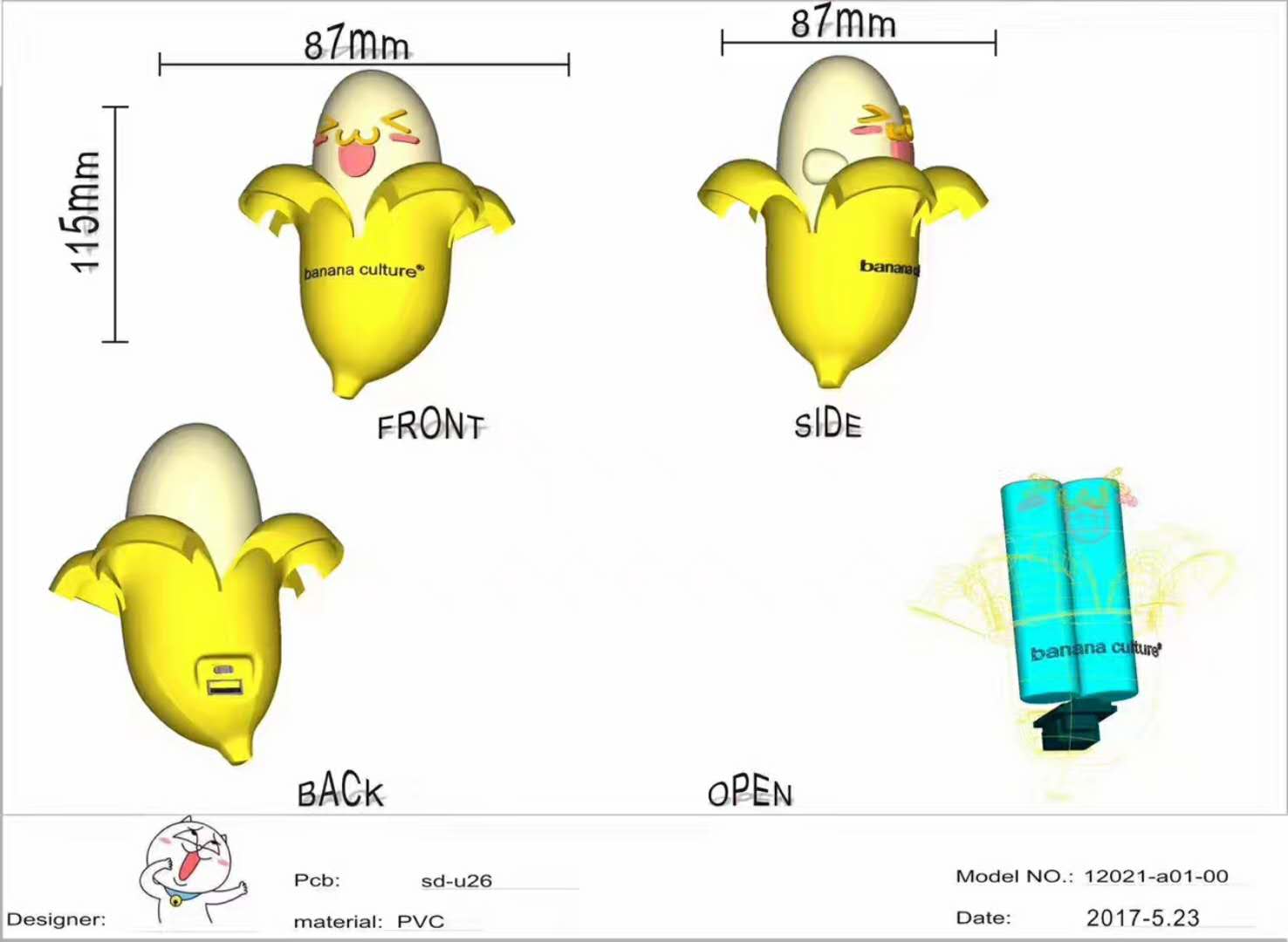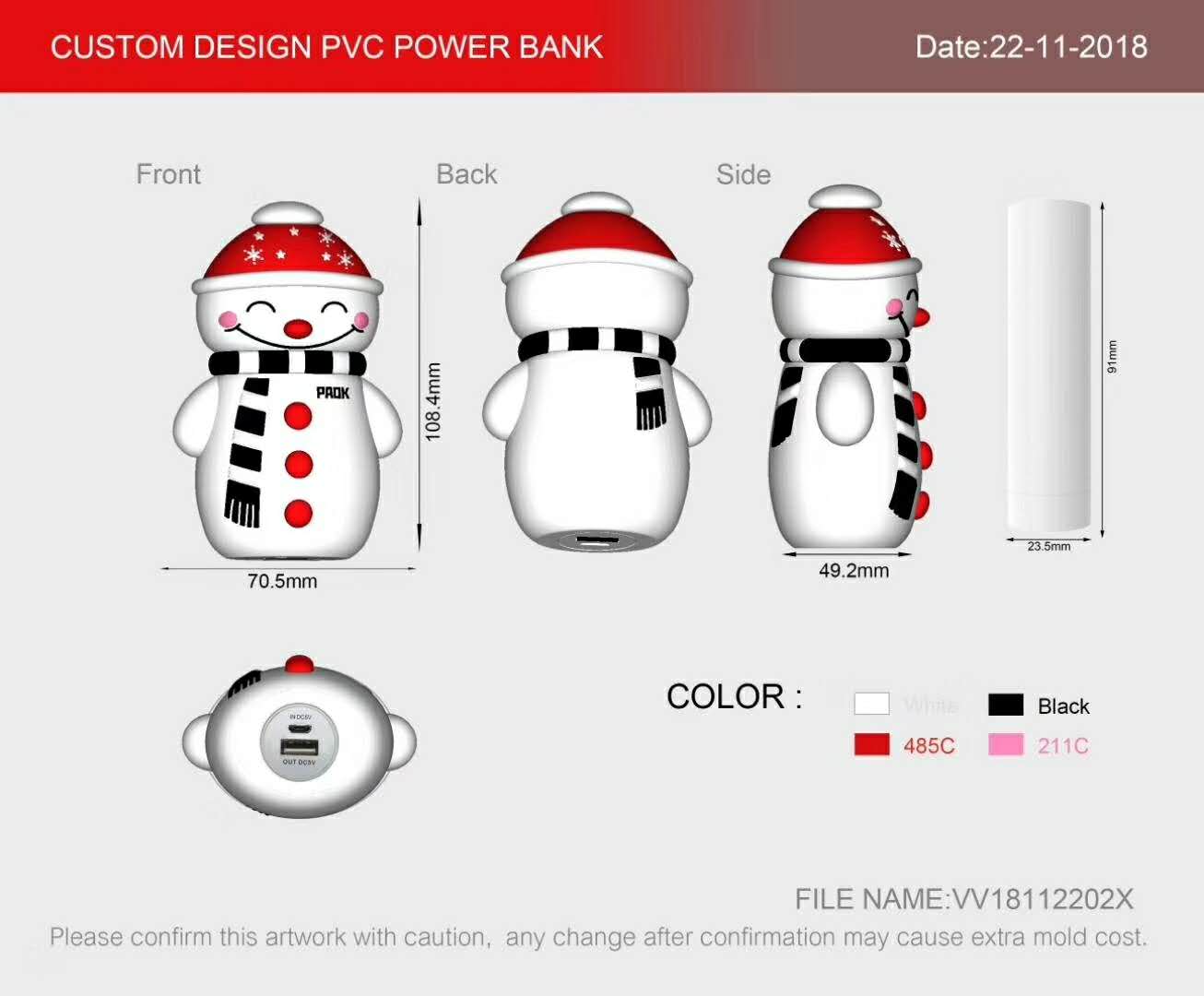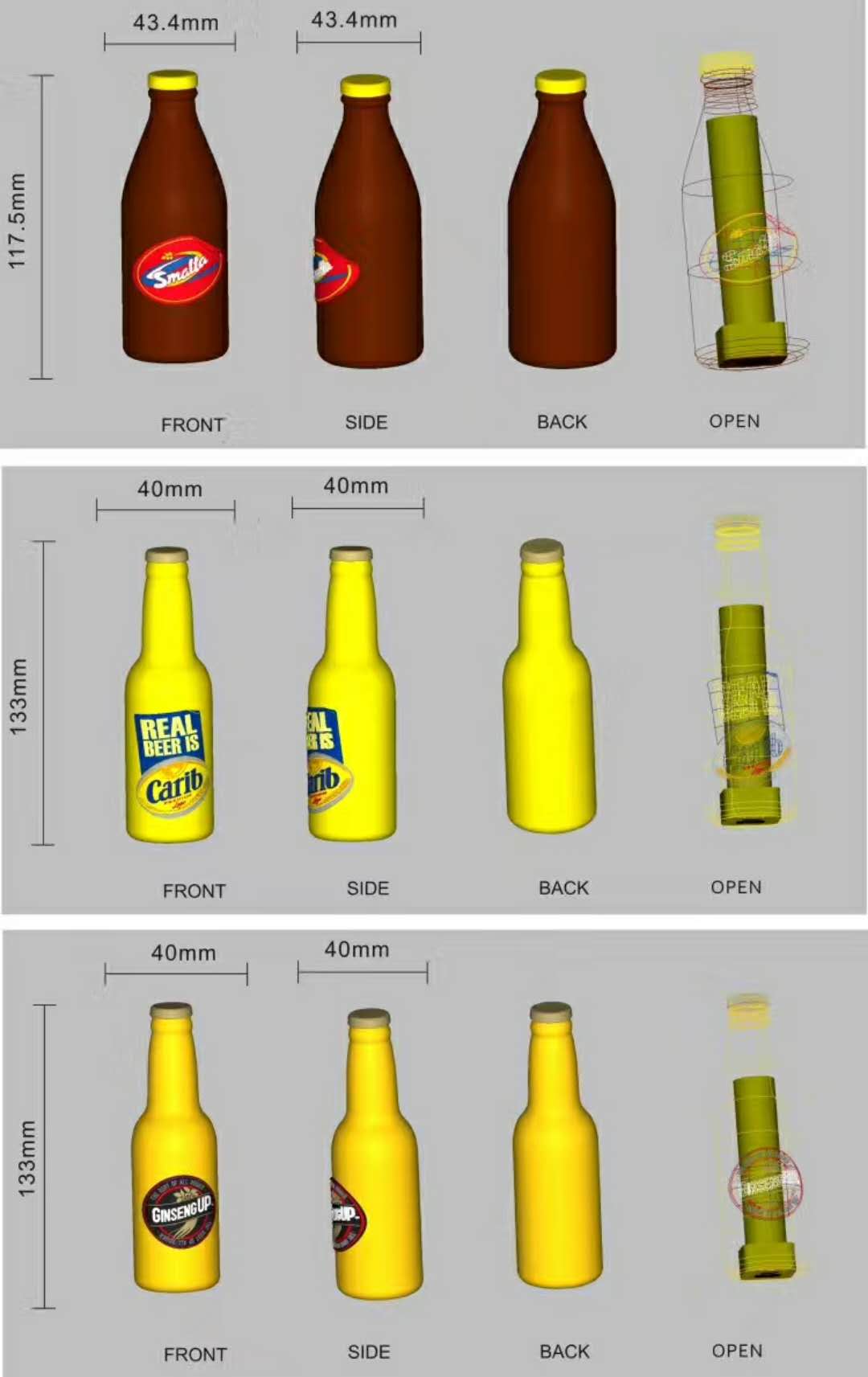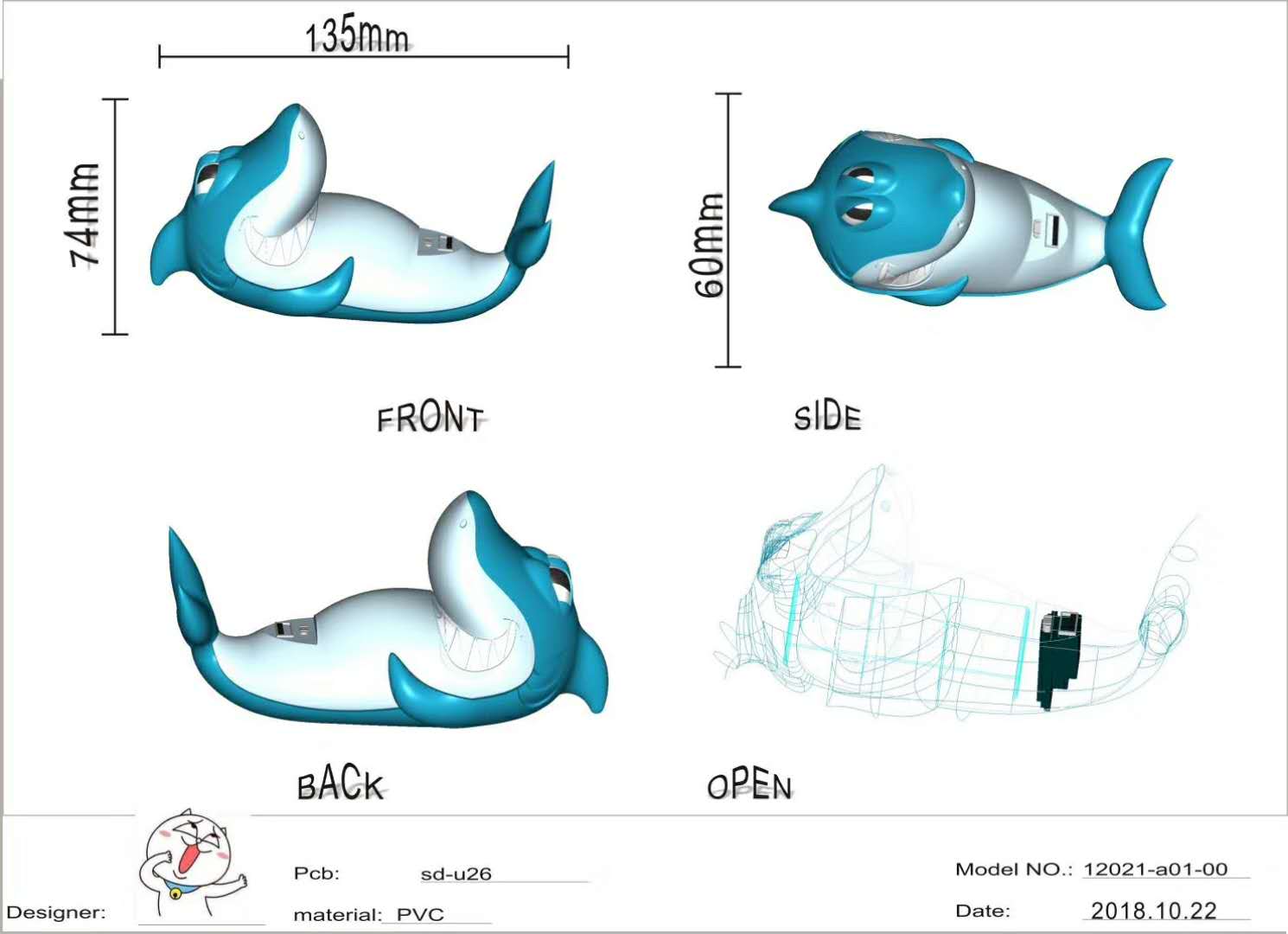 More fun Electric gift ideas set:
Brand gift ideas set for power bank,usb flash driver and speaker,usb cable.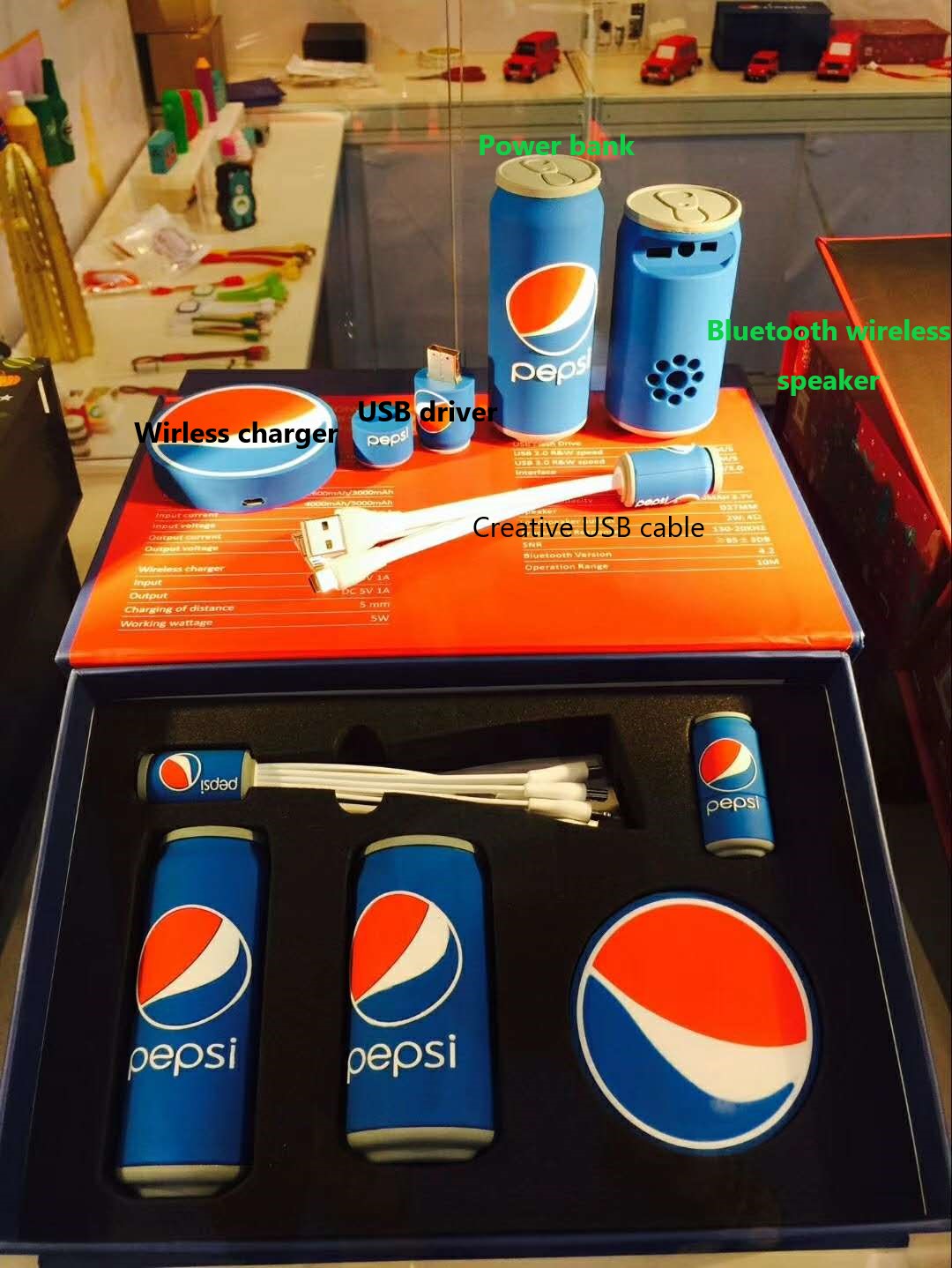 Festival gift ideas, Halloween gift set, X-mas gifts set, famous brand custom gift set.