Custom soft case wireless Cartoon Bluetooth speaker
Functions
KEEP THE GOOD TIMES ROLLING- Rechargeable battery is a perfect balance of size and capacity with playback of up to 8-12 hours.
COMPATIBLE- It is easy to syncs with your smartphone, iPad, Samsung, Tablet, iPhone, laptop, and iPod for a seamless, cordless listening experience.
SMALL AND PORTABLE- Handmade design, compact, lightweight sound box that you can take everywhere.
Custom soft case wireless Cartoon Bluetooth speaker Purchase instructions:
The minimum order quantity of PVC Cartoon Bluetooth speakers is 100-200, About 5 days for mold opening and proofing, and the mold fee can be refunded for 2000 pieces at a time.
PVC Cartoon Bluetooth speaker features: the surface can be customized relief LOGO, three-dimensional structure modeling, rich color, exquisite texture realistic, practical and durable!
The appearance is customized for you, which is the mainstream choice of customized Cartoon Bluetooth speaker for all kinds of theme activities gifts, and enterprise brand derivatives.
Check the specific order price to confirm the quantity, packaging, screen printing, and other details. If there is any inconvenience, please understand!
Terms of payment: 30% deposit in advance, full payment upon delivery!
One year warranty!
Wireless Cartoon Bluetooth Speaker Function Specification
1.Output: RMS 3W THD=10%
2.Frequency response: 150-18000Hz
3.SNR: ≥80dB
4.Speaker: 1.77inch(OD:45mm), magnet-free, 4 Ohm, 3W
5.Charge jack-Micro USB, with Mirco USB cable
6.Built-in battery: 600mAh
This is only for reference, different request and design, the parameter will different, pls contact with us confirm it before order.
Customized Brand gifts design Fun Wireless Cartoon Bluetooth Speaker reference:
3D custom design Wireless Cartoon Bluetooth Speaker chart effect:
More fun gift ideas set: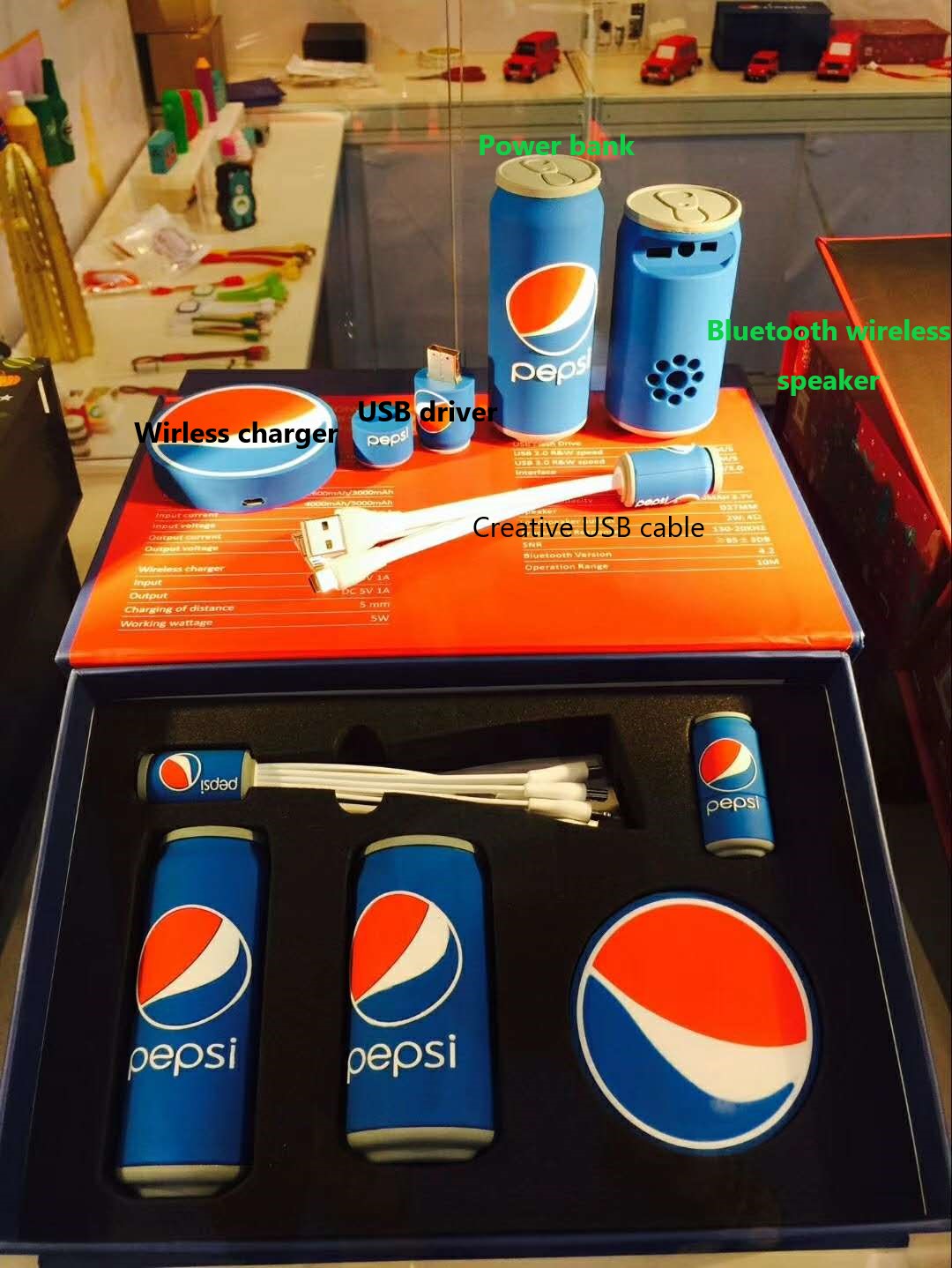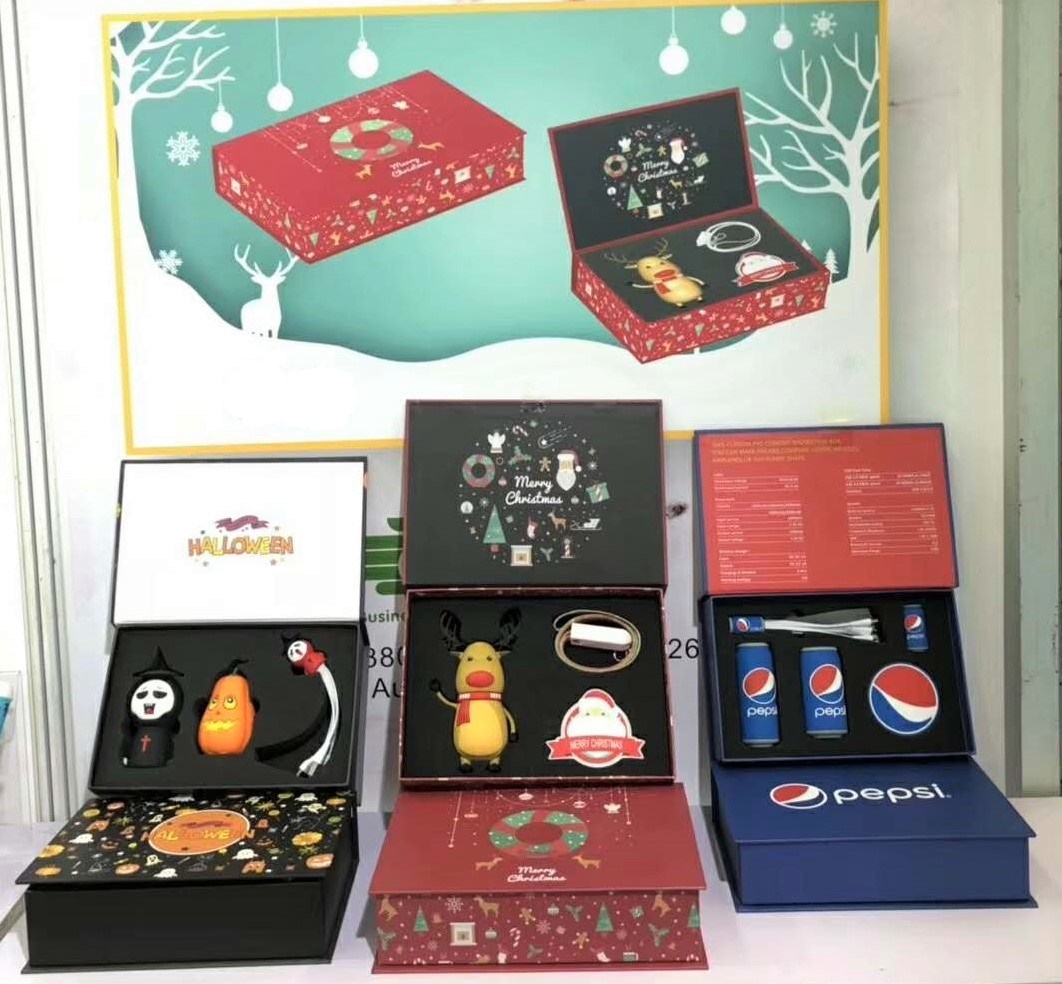 Today, Bluetooth wireless technology is highly demanded a sophisticated electronic device that is incorporated almost in every part of the marketing sector. This Bluetooth technology sprouted in more and more pieces of the finest form of various Bluetooth devices by the end of the 20th century.
Sony Ericsson the builder of Bluetooth, effortlessly wanted to make a single custom or wireless technology networking that could easily be stay tune connected with other electronic gadgets supporting this Bluetooth wireless service freely. And so other electronic designers & manufacturers were sharing the same single custom because of the reason as it allows the number of users to enjoy this Bluetooth wireless networking in their electronic devices, with no concern that which company is behind that electronic item.
The subtle business plan of Sony Ericsson made a brilliant strategic decision to make the Bluetooth wireless networking technology requirement available free of charge to companies, if interested in building and embedding the technology into their electronic products which helped in creating a spirit of co-operation amongst the developers.
Using this latest Bluetooth wireless networking technology as a base a primary stage has helped to make this service very affordable for companies to develop innovative products. Not only for companies, but also for end number of users is benefited by this Bluetooth wireless technology just free of charge, and those electronic products are even available at low price in the market.
It provides you to transfer data, voice & video with the use of electronic tools and gadgets. The size of data to be transferred is no bar but the same is not the case with all files of any format. Bluetooth wireless technology helps in the functioning of other electronic products by flawlessly connecting & communicating with each other. It has defined three communication ranges as follows:-
1) The Grade "A" devices are the most powerful and range up to 300feet.
2)The Grade "B" devices are less powerful and provide an effective range of 50 to 100feet.
3)The Grade "C" devices lit a bit powerful but range approximately 15 to 30 feet.
A very important aspect that was focused on is that this was especially was designed to provide only short-range connectivity and communications. And this was the only benefit, an advantage of short-range limitation that was purposely designed.
One of the benefits of short-range Bluetooth wireless technology is that it restricts the interferences from other devices if they are close to your surroundings. The main factor that works is the remarkable security features installed while producing, which keeps others away from connecting with your devices and so protects your data.
Another important feature that is powered by limiting its short-range of networking devices requires less power for the transmission over short distances. This shows that you can enjoy longer battery life for most users.
The increasing graph of expansion of the use of electronic devices or gadgets using Bluetooth wireless can be seen day by day. Products like Bluetooth wireless PDA, Bluetooth wireless phone, Bluetooth wireless headset stereo headset, Bluetooth wireless printer, etc. It is proved that such a high demand can be satisfied only by continuous research in electronic devices to stand up to the mark in the minds of people by the best quality & innovative manufacturing of products.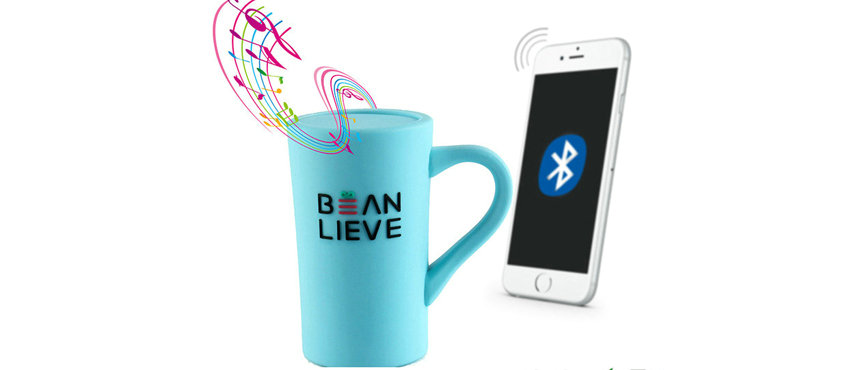 Best Features to Look For in a Wireless Cartoon Bluetooth Speaker
Sometimes, we are not sure about what we like. At other times, the things we have, are ridden with wires. Think about your gaming devices or your smartphones. They come with a lot of wires. So, what do you do if you need a good wireless cartoon Bluetooth speaker? Here is a look at some of the best features that you need to look out for.
Size: One of the most important factors when it comes to picking your device is its size. The very point of using a Wireless Bluetooth speaker is that it minimizes the fuss-no wires required, runs completely on battery(you just need to charge it up once in a while), and takes up very little space, no matter where inside or outside the house you want to place it, leaving you with enough room to maneuver while it plays your chosen music. Most customers, therefore, are advised to look for a compact model when it comes to a Wireless Bluetooth speaker since portability also becomes an additional decisive factor when one has to buy a Wireless Bluetooth speaker.
Sound Quality: The primary need of a device is, of course, the music you wish to play on it. It makes sense, thus, to buy only a speaker which provides you with the best sound quality imaginable. While size is an important factor, many manufacturers choose to compromise on size rather than sound quality, for obvious reasons. It is always a good idea to check on the sound quality of the speaker you pick, in case the small and convenient portability comes with a tinny sound instead of the full, round sound that you desire.
Weatherproof/Waterproof: Since these devices are often aimed at use in the great outdoors for parties, barbecues, brunches, or even camping trips, one of the most important qualities they must possess is ruggedness. Battery-operated devices as they are, users of Wireless Bluetooth speakers often remain worried about their exposure to the elements. Therefore, when buying your speakers, make sure that they can withstand drops of water up to at least size feet-these are the most rugged ones, suited to your outdoor needs.
Functionality: All buyers of these devices are required to check their purchases for some essential add-ons and features, such as song playback, and/or answer calls, and so on, which provide the user with the maximum amount of control.When it comes to this, the more control, the better.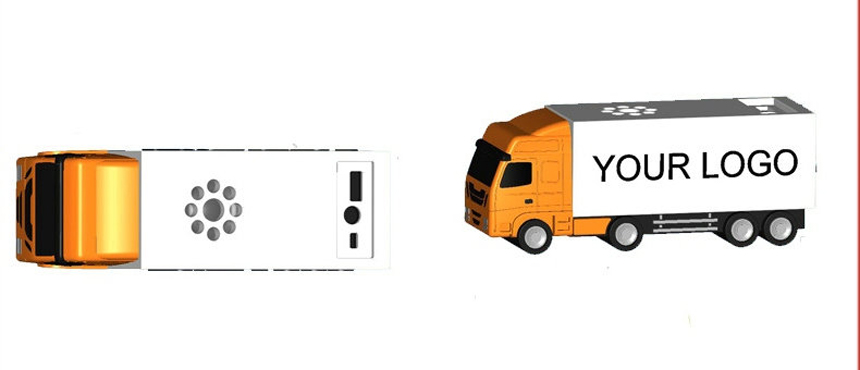 Promotional PVC Cartoon Bluetooth speaker: Choosing to use the Best Custom Corporate Gifts
People nowadays always want to list to music wherever they are. May it is for personal or business reasons, everyone wants to be connected via phone most especially for people in the corporate world where time is always of the essence.
Even with the progress of technology, this generation has yet to develop gadgets that can stay powered up forever, thus the need for standby power that could be used anytime and anywhere. This is the reason why the PVC Cartoon Bluetooth speaker has become a basic necessity in this day age, a handy gadget that one could not possibly live without, and an ideal custom corporate gift for people who are always on the go.
It is not enough to go for just about any other portable phone chargers. It should also be custom-made for it to carry the brand of the company. These gadgets become the extension of the company's identity and they will be the symbol of the company's gratitude to its recipients, may it be customers who have patronized the company's products or partners in the company's operation. The same logic also applies to items that are used to promote a company. Custom promotional items are very effective in reaching out to the target customer demographics and are very helpful when it comes to brand retention.
Given all these, the company should make sure that the PVC Cartoon Bluetooth speaker should be custom-made to carry the logo of the company or any indicator of the company's brand.
Another important factor that needs to be considered is the specification of the Bluetooth speaker. It should be able to match the needs of the target recipient.
The most basic specification that has to be taken into account is the electrical charge that the batteries of the Bluetooth speaker can hold. This is usually represented by mAh or milliampere-hour. This techy gadget relies on the available power it has in its storage. Thus, ideally, the higher power that it can store, the more reliable it is when it comes to long hours of usage.
Another important specification is portability.PVC Cartoon Bluetooth Speaker comes in various shapes and sizes. Usually, a bigger Bluetooth speaker has a bigger electricity capacity because they have bigger batteries. There are people who are not so keen on bringing along bulky gadgets along with them while others do not mind. If the intended recipients are women, they would most likely go for the more portable ones that they could easily slip into their pouches.
To put it simply, when choosing the right PVC Bluetooth speaker for corporate gifts it is important to assess to whom these would be intended. For example, if the gifts are for people who are the outdoor type, they would appreciate getting a Cartoon Bluetooth speaker with high mAh even if it means that it would not be so portable.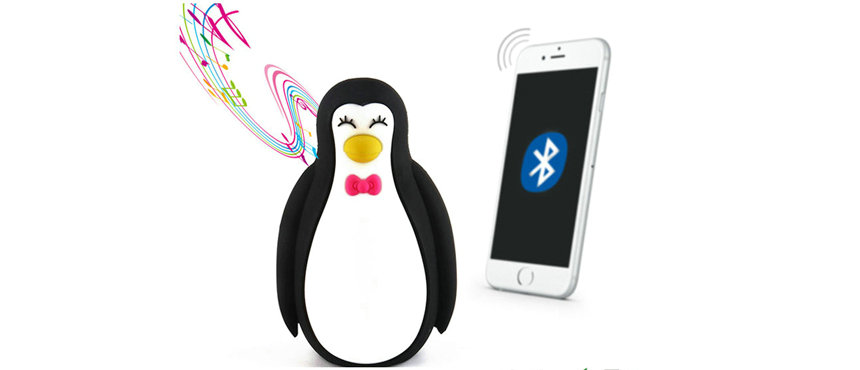 Benefits of Promotional PVC Bluetooth Speaker
PVC Cartoon Bluetooth speaker can be a great promotional tool to use as part of your marketing campaign. When you are looking for the ideal promotional gift that will make a positive impact on your clients, you need to consider items that will provide them with functionality and practicality, items that they can and will use daily.
Promotional umbrellas, t-shirts, mugs, and calendars have been so overdone. Almost every company in the world has tried these at some point to make a lasting impression on their clients and thank them for their loyalty over the years. With a promotional PVC Bluetooth speaker, you have the ability to boost your brand visibility and increase customer awareness.
These make the ideal promotional gifts when you're looking for something different, unique, and special to hand to your customers. You want to make a good impression when buying promotional gifts for clients. You don't want to give them something that all their other suppliers will give them, which is why a promotional PVC Bluetooth speaker may be the ideal solution, catering to their mobile activity and giving them an item they can use on a daily basis.
PVC Cartoon Bluetooth speaker has grown in popularity throughout the world. Everyone these days uses mobile devices from mobile phones to GPS systems to tablets and more. These items all rely on battery power and when the battery runs flat, you have to run around to find mains power to plug in your charger and give your mobile device the juice it needs to recharge the battery so you can get going again.
These items are lightweight, so they can easily be thrown into a bag or briefcase and taken everywhere with your client, which means they have your company name, logo, and contact information with them at all times, whether they're in the office, out on appointments or out with friends on the weekend.
Further, they are conveniently compact. This makes them a great item to have on the desk, in the car, or on the go. You want to give your customers a promotional item that they can keep with them at all times, always remembering your name so when they do need to place an order, you are the first person they think of.
The benefit to the promotional PVC Bluetooth speaker is that it charges any mobile device with ease. We live in a technological world where almost every person has a mobile device of some kind, which is why these are such ideal promotional gifts that will cater to all your clients of all ages and in all business sectors.
The PVC Cartoon Bluetooth speaker provides multiple USB inputs, which means that they can charge anything from smartphones to tablets and GPS systems, and more. Anything that charges via USB can be plugged into the portable PVC Bluetooth speaker for an additional charge, reducing the risk of your customers ever running their batteries flat while on the move in the future.
These items are valued for money and when you look at the cost, you can enjoy a good return on your investment moving forward. Bear in mind that you are busing the promotional PVC Bluetooth speaker to boost your brand, increase awareness and encourage your customers to order from you.
They can be customized to display your company logo, name, contact information, and even a slogan. You can use them as an alternative to your business card, ensuring your clients will always have your name on hand when they need it, as chances are they are not going to leave home without their portable PVC Bluetooth speaker once they have used it a few times.
Oyigift is a provider offering solutions to companies throughout the World. This well-established company has been operating since 2012 working with major companies and blue-chip companies on a national scale. They have built up a solid reputation for their branded USBs, PVC Cartoon Bluetooth speakers, custom USB flash drives, and more. Oyigift is a leading supplier for branded PVC Bluetooth speakers and promotional products offering reasonable prices guaranteed, free service, free samples, etc. To find out more, visit https://www.oyigift.com