Custom Cartoon USB Flash drive
1) Materials: Soft PVC case with different capacity drive
2)Various colors are available
3)Customized logos are accepted
The covers can emboss, debossing or printing the logo for promotion gifts, advertising, souvenir gifts, and premium gifts, etc.
A USB flash drive mainly consisted of a flash memory data storage device. It is intergraded with a USB interface. These drives are removable and also rewritable. Moreover, they are also much smaller in size than floppy disks. It can be used for the same purpose as a floppy disk. But these drives are smaller, faster, and have thousands of times more storage capacity. It is more durable and reliable as it doesn't have any moving parts.USB ports are the best replacement for floppy disks. It has got lots of uses. Some of the uses of USB drives are as follows.
Personal data transport-it is used to transport personal files like documents, pictures, and videos. Medical alert information can also be stored in it.
Security is one of the important factors in storing data and information. Over here the data and information stored are most secured.
This is particularly popular among system and network administration. They load everything with configuration information. Moreover, the software used in it helps in recovering data and documents.
They can make applications run without any installation in host computers.
It can store music files and can be transported to one computer from another.
Nowadays customs Cartoon USB drives are also available. One may ask what it is. Basically, we all are aware of the fact that these are often get misplaced. Naturally, it is small in appearance. Many people own more than one. It may happen that he got confused among two drivers. So mistakenly he took the wrong one where his required data are not stored.
As a result of which he will have to face many bad consequences. He may fall into an embarrassing situation. So here comes the importance of Custom Cartoon USB Flash Drives. Custom Cartoon USB Flash drives are available with a personal touch in them. In fact, it is the best item to gift somebody. One can write the name of the person concerned. So that next time he doesn't get it misplaced or rather get confused about it.
Today we all are living in the age of computers. There is hardly any person who doesn't use a computer. That means everybody needs USB drivers. So, in that case, it is indeed a very good idea to gift someone with Custom USB drivers. One can add some personal touch to it. The receiver will remember the giver throughout his life for this gift. That is the reason why custom USB driver has become so important among all.
These drivers are available in different colors and with different storage capacities. The price depends upon the storage capacities of these drivers.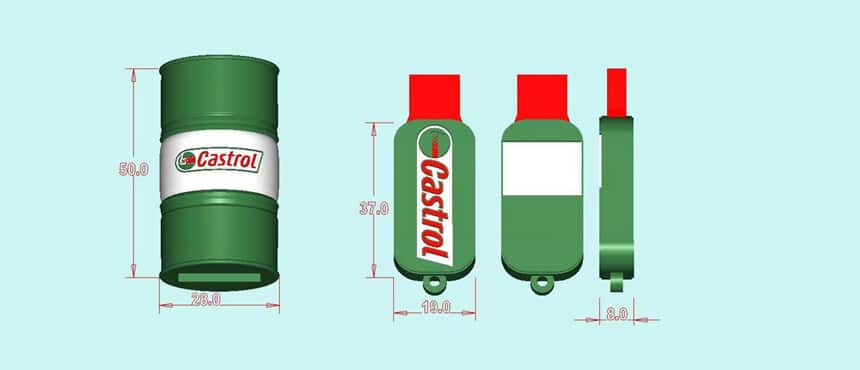 More fun gift ideas set for reference: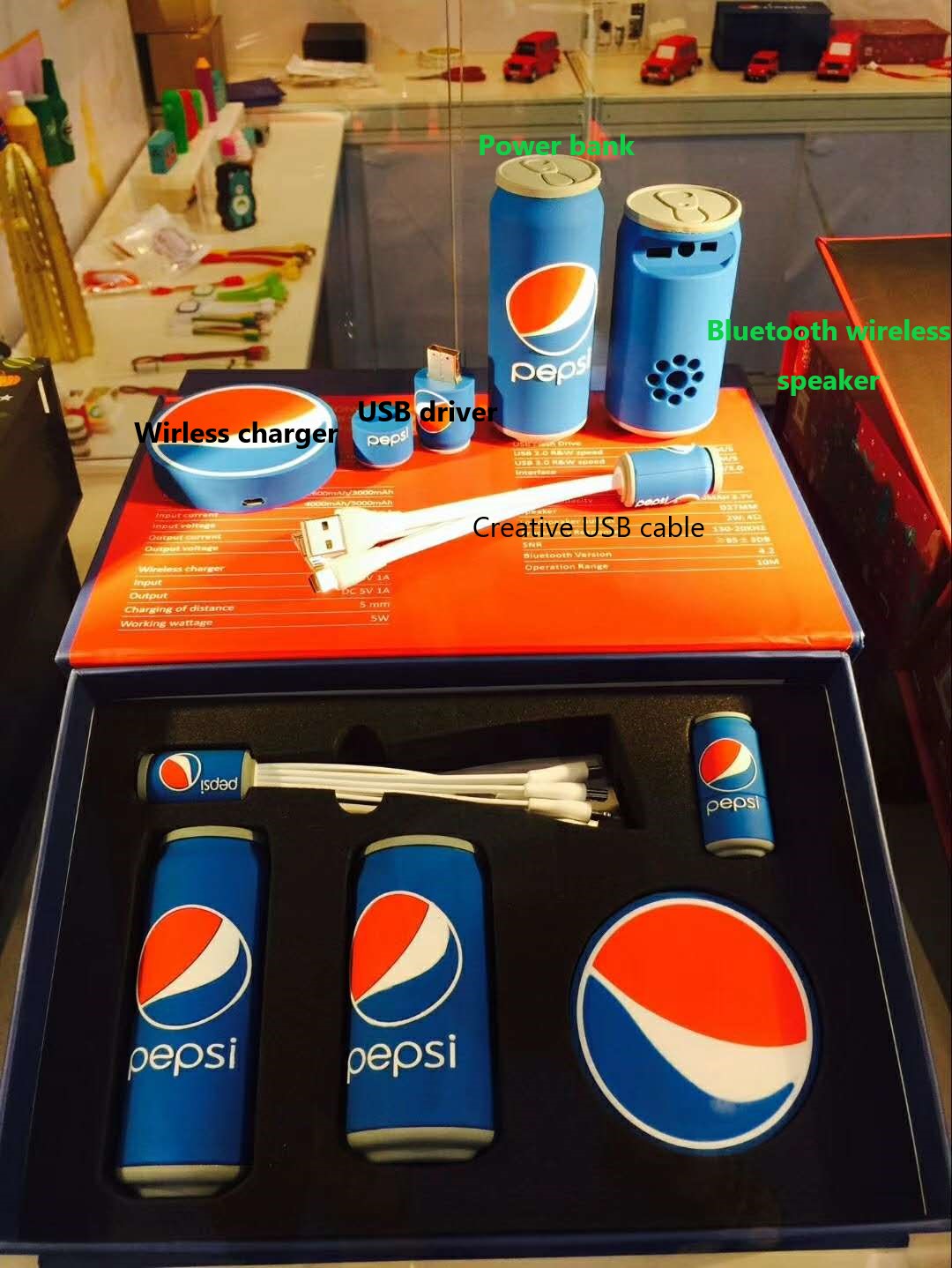 Building a Professional Brand By Giving Away Printed USB Flash Sticks
The Cartoon USB flash drive is one of the greatest personal data storage inventions to date, showing itself more popular than ever more than a decade after its invention. As the popularity of these drives increases and economies of scale drive down manufacturing prices on their components, the variety of flash drive designs continues to increase over time.
Flash stick began as little more than the latest personal storage device innovation, following up on more limited devices such as the floppy diskette, the CD, and the DVD. The primary purchasers of USB drivers were naturally home consumers looking for a better personal storage and transport medium. In the early days, they were just large enough to handle whatever data needed to be transported between home and school or home and work.
As prices continue to come down on flash sticks and the capacity of USB drives continues to increase, people are beginning to use these devices as far more than document storage and transport devices. Take a look at some common, modern uses of USB sticks:
In the world of professional photography, inexpensive USB flash drives have provided a more efficient means of distributing photo samples and digital copies of photography done for clients. These photographers once had to rely on the distribution of CDs, DVDs, or even printed photos to do the same thing. But photographers have quickly come to realize that USB sticks are not only more efficient; they can be branded in order to provide an extra sense of professionalism and boost prospects of future sales.
In this digital era, our whole lives can seemingly be recorded on USB sticks, including such happy occasions as births and marriages. Some facilities will even sell you a 3-D pregnancy scan, which is of course delivered on a USB drive. Not only are wedding photos captured on flash, but at some weddings you'll receive flash drive wedding favors, each containing some meaningful pictures and a storyline of the relationship leading up to the wedding, while even a memorial service may now include receiving a memory drive, in this case, loaded full of pictures and videos of the life to be remembered.
Business cards are one of the more surprising places you'll find USB memory drives, as they serve a dual purpose of being a business card and providing a file storage medium for the holder. While the goal is for them to someday actually be the same size as business cards, these USB drives tend to be about 2mm in density but are well worth the extra size when they can be packed full of multimedia brochures. These business cards are a better value than you might expect and can really build a strong bond between you and your clients.
Speaking of multimedia loaded onto USB memory drives, many people have grown weary of piles of more commercial paperwork but are delighted to receive brochures or catalogs on a reusable stick. In some cases, publishing to printed sticks is more cost-effective than professional printing too.
USB memory sticks are becoming the darling of the promotional giveaway industry, with millions of sticks handed out each year by schools, nonprofit organizations printed or engraved on their surfaces. When you want to be able to hand over all of the sales materials you have to an interested individual while at the same time improving your brand image and client bonds, a promotional memory drive can help you do all of this at once.
As the price of a customized printed stick with a sufficient storage capacity now costs less than 2 each when purchased in bulk, it is a safe bet to assume that USB memory sticks are here to stay for a while.USB technology is also being advanced, with USB 3.0(also known as SuperSpeed USB because it is many times faster than the previous USB 2.0 standard) beginning to see mass adoption in the computer industry.
The Use of Promotional Cartoon USB Flash Drives For Sales
USB Drives are a very great invention of technology. They have come to provide huge benefits to mankind. A USB Drive generally consists of a memory data storage device and these are integrated with a USB with an interface of 1.1 or 2.0. These are removable as well as rewritable and much smaller than the floppy disks.
Since up gradation in the version of the USB is constantly taking place, it is expected that the storage capacity of the USB will be as large as 256GB. Along with the memory capacity, the size, as well as the price, is also getting improved.
These are very much portable and data can be easily transferred from one device to another with great ease. Unlike many other storage devices, the storage capacity of the USB is much more. They also use less power and since they have no fragile moving parts, these are small as well as light in weight.
The Cartoon USB Flash drives allow the modern operating systems to read and write to them without the installation of device drivers. The flash drives present a logical unit to the host operation system thereby hiding away the complex details involved in the implementation.
Some latest versions of the USB retain their memory even after it gets submerged in water. There are generally two kinds of USB flash drives available. There are Promotional Drives.
The promotional USB is quite handy and is generally used for special promotions. These Promotional USB Drives can also be used as a sales tool that can be pre-loaded with the required presentation of the business. These are very much affordable and convenient to use. For any kind of advertisements, rate sheets, product facts, or images, the small Promotional these are of great help.
The Promotional USB has become very popular among the computer-savvy young generation. These can be later used for other files as well. Music files, as well as complete digital presentations, can be uploaded very easily. These are a little different from the imprinted pen or mug which are generally given at the openings of some grand events. They can be packaged inside a company folder and can be gifted to the employees as rewards.
The Custom USB, on the other hand, is the perfect solution for all kinds of USB needs. The Custom USB Drives can be ordered according to the needs of the customer and accordingly the required things can be installed. These are of great help to any customer for personal or professional purposes.
In order to purchase the Promotional USB Drives or Custom Cartoon USB Flash Drives of any kind. Here a customer can order Custom Cartoon USB Flash Drives according to their requirements and the desired product will be delivered to the customer. The rates charged from the customers would also be fairly nominal compared to other online stores dealing with these products.
Customized Cartoon USB Flash Drives are a Long-Lasting Promotional Gift
In previous times, the only method of data transmission from one port to another for the people was the usage of floppy disks. The data storage packed by a floppy disk was a maximum of 1.44 MB. However, when the sizes of files and hard disks began to increase, the people needed a medium, which could accommodate files of a larger size. Hence, the compact disk came into being. However, because of the problems that were faced by people in writing their data to the disk, something new and much more convenient had to be manufactured. Hence, customized USB flash drives came into being.
A USB device is a small, highly compatible device that fits in the USB port of your laptop or computer. You can easily store large amounts of data in your flash drive, and the process is extremely simple as well. You do not need to be buying a special writer as in the case of a compact disk, and all you have to do is insert the USB device in the port and wait for the computer to detect it. Once it is detected, an icon appears in your' My Computer' with the name of the removable device. Then, you can simply copy and paste all your data. Once done, you can just take the USB out of the port safely. However, diversity is uniqueness are prominent in every field, and customized USB flash drives offer both of these and all for the users' convenience.
Customized Cartoon USB flash drives would be rendered just the way the user wants them. There are several manufacturers that sell flash drivers, which they customize according to the requirements of the buyer. However, the prices that are charged by such manufacturers are higher than those of USB drives, which are not customized. This is because the customization charges are also included on the USB drive, and there are several ways in which you can customize your USB flash drive. These numerous ways are enlisted below:
-The most prominent option that is offered in customized USB flash drives is that of the imprinting of one's name. You can easily have your name imprinted, and this is highly good because the best way of customizing your USB flash drive to your own needs is by having your name on it.
-Another great option that you can use to customize your USB device is by having it colored just the way you want with a design that suits your personality. For instance, if you like, it funky and cool, you can just get a colorful design on your customizable USB and this is going to go great with your personality.
-Not everyone has a customized USB flash drive; hence, the general audience is bound to be impressed by your audaciousness and might just opt to buy a USB flash drive that can be customized according to their favorite ways.
These devices are a great way of portraying your personality through your possessions.
To request a free Quick Quote for your promotional items, visit https://www.oyigift.com.Here you will find Customized Cartoon USB Flash Drives.